13.8
A series by Adam Frank and Marcelo Gleiser exploring the beauty and power of science in culture.
We live in a scientifically dominated age. Virtually every aspect of our lives is now mediated in some way by science and technology. Our greatest threats, from climate change to nuclear war to the unintentional effects of AI and automation, all stem from science and technology. Our greatest expressions of hope, from medical advances to space exploration to green technologies, also rise from science. As do our greatest fears, as technology and its uses contribute to the decline of our project of civilization. Today, science can't be separated from culture: for better or for worse, their symbiotic relationship drives forward the frontiers of arts and politics.
As a result, if we really want to understand the human condition in the 21st century, we need to critically investigate the braiding of science and culture in all its glory and hope and danger.
That's what 13.8 is all about.
"There can be no experience of the world without the experiencer and that, my dear friends, is us."
"Before anyone can make theories or get data or have ideas about the world, there must be the raw presence of being-in-the-world. The world doesn't appear in the abstract to a disembodied perspective floating in space… it appears to us, exactly where and when we are. That means to you or to me right now. In other words, you can't ignore the brute, existential, phenomenological fact of being subjects."
"What scientists say matters."
"When should a scientist make public declarations about a cutting-edge topic with absolute certainty? I'd say never. There is no clear-cut certainty in cutting-edge science. There are hypotheses that should be tested more until there is community consensus. Even then, consensus is not guaranteed proof. The history of science is full of examples where leading scientists were convinced of something, only to be proven wrong later."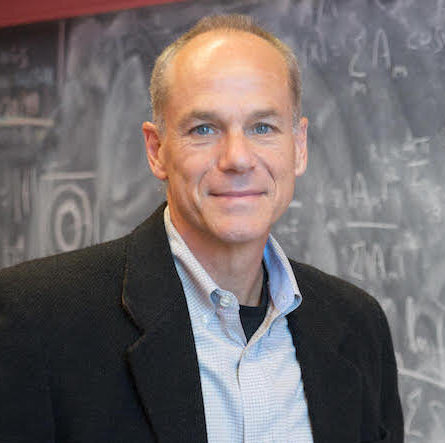 Three lines of evidence point to the idea of complex, multicellular alien life being a wild goose chase. But are we clever enough to know?
How long should one wait until an idea like string theory, seductive as it may be, is deemed unrealistic?
"The Expanse" is the best vision I've ever seen of a space-faring future that may be just a few generations away.
Surprising as it may seem, we are all very good at denial. Negation, however, is a different phenomena.
The opening lines of Smartmatic's $2.7 billion lawsuit against Fox News lay bare the culture of denial in the US.
Pandemics have historically given way to social revolution. What will the post-COVID revolution be?
Why do we deprive students of the historical and cultural context of science?
Adam Frank, a card-carrying atheist and physics professor, wonders if there might be more to life than pure science.
Science doesn't exist in a cultural and existential vacuum and its teaching shouldn't either.
Welcome to the 13.8 relaunch, a new Big Think column led by physicists and friends Adam Frank and Marcelo Gleiser.