The 10 smartest NFL Players to ever be drafted
The NFL is known predominantly for its players' display of athletic prowess. But you'd be surprised to know that many of these same players are incredibly smart. Here are some of the smartest NFL players ever to have graced the league.
28 April, 2018
---
It's the 2018 NFL draft and that means the future of the league is at stake one pick at a time. Football is a dynamic game that requires a whole lot of brawn and some quick thinking, and only the best of the best make it to the top. The National Football League draws its players from some of the most competitive talent pools: players are drafted from prestigious American universities that strive for excellence both on the field and in the classroom. So it comes as no surprise that some of these guys are super-intelligent. 
 We've looked through the rich history of the NFL and found some of the smartest players to ever have been drafted. At a time when the league is contending with player safety and learning how the majority of their players have tested positive to degenerative brain injury (chronic traumatic encephalopathy) – or CTE; it's heartening to know many of these men still have some genius-level intelligence. By looking at GPA scores, collegiate scholastic endeavors and intellectual careers we came up with this comprehensive list.
John Urschel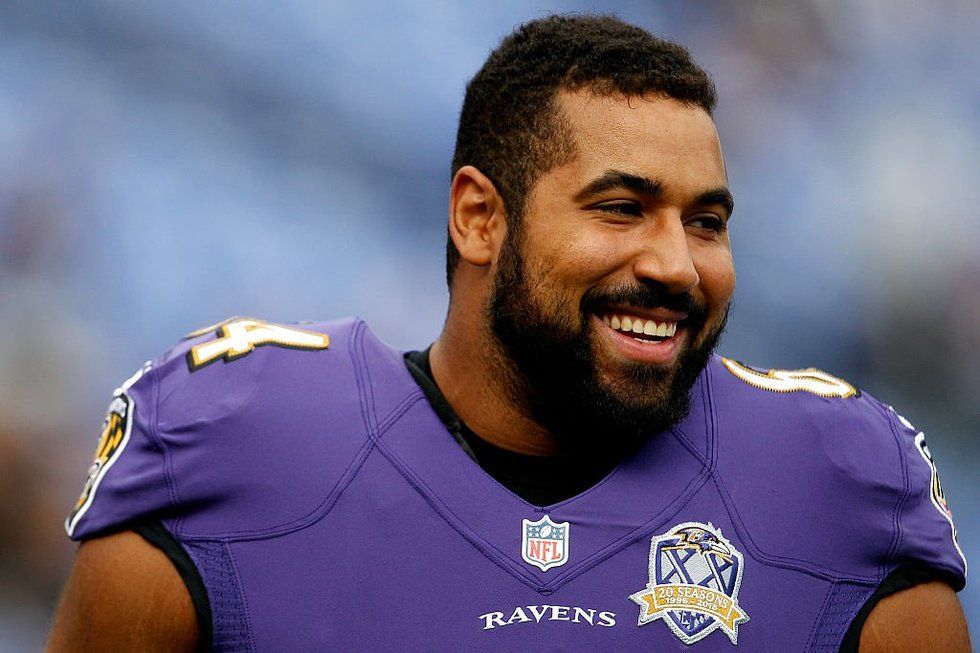 Photo by Matt Hazlett/Getty Images
Drafted out of Penn State, John Urschel actually quit the league a few years ago due to the high likelihood of CTE. Urschel is a Ph.D. candidate in mathematics at the Massachusetts Institute of Technology.
Distinguished mathematics professor, Ludmil Zikatanov, had this to say about him: "He is the best master's student that I have ever had… He works hard, all the time."  He has already published nine research papers in his field.
Sam Acho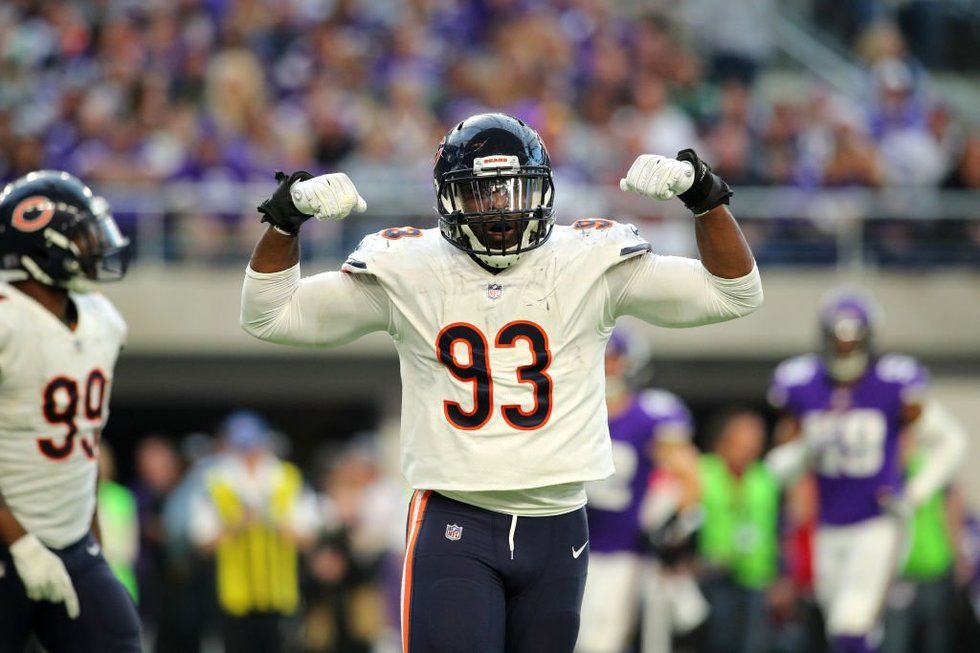 Photo by Adam Bettcher/Getty Images
Drafted from the University of Texas, Sam Acho has a number of awards and credentials already to his name in his early years. He was awarded the William V. Campbell Trophy because he was the top scholar-athlete. He also can speak three different languages.  
Jack Kemp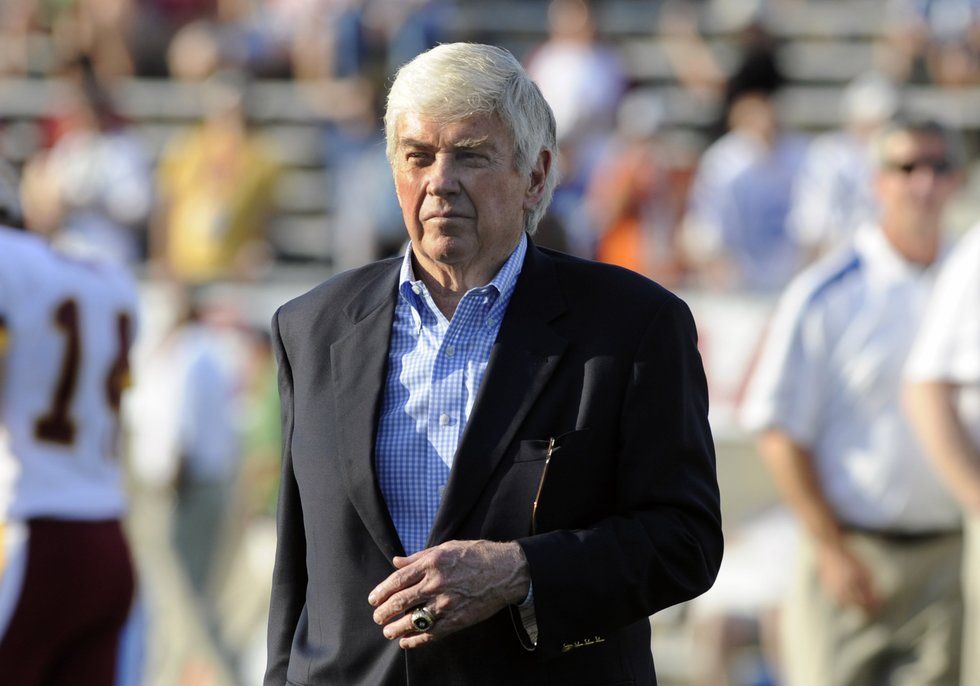 Photo by Al Messerschmidt/Getty Images
Believe it or not, before he was a vaunted politician, Jack Kemp was an NFL quarterback for 13 seasons, even briefly playing for the Pittsburgh Steelers. While his football career was long and fruitful, his subsequent years were filled with even greater success. After retiring, Kemp served in the United States House of Representatives for nine terms.
He even ran in the 1988 presidential primaries. While that didn't quite pan out, he eventually went on to become the secretary of Housing and Urban Development under George H. W. Bush.
Richard Sherman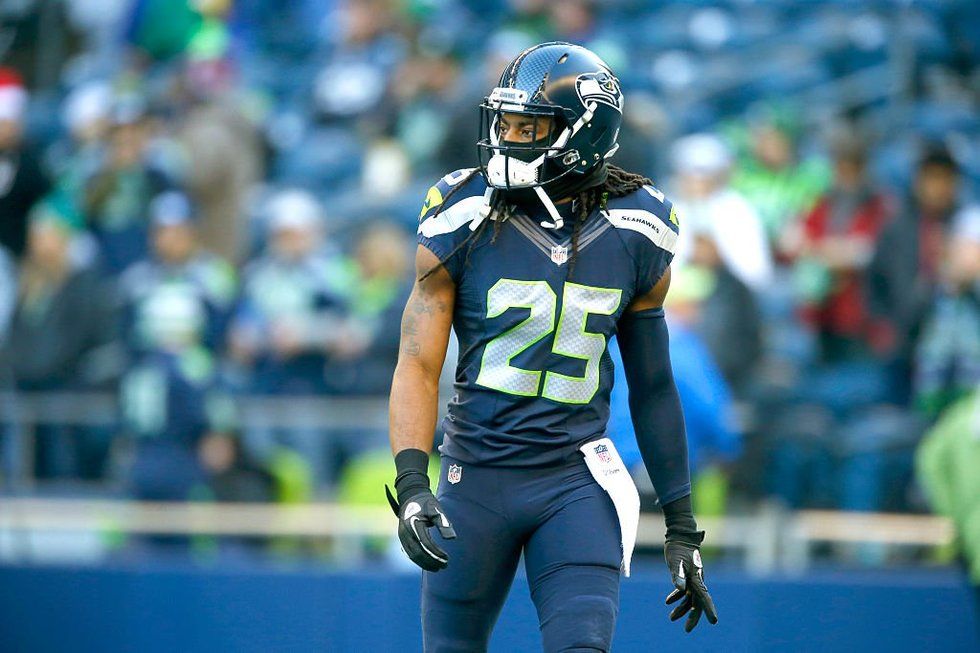 Photo by Otto Greule Jr/Getty Images
An incredibly talented cornerback on the field, Sherman graduated high school with a 4.2 GPA before attending Stanford University. He's a whiz off the field as well. After graduating, he decided to return to school and work on his master's degree.  
Pat Haden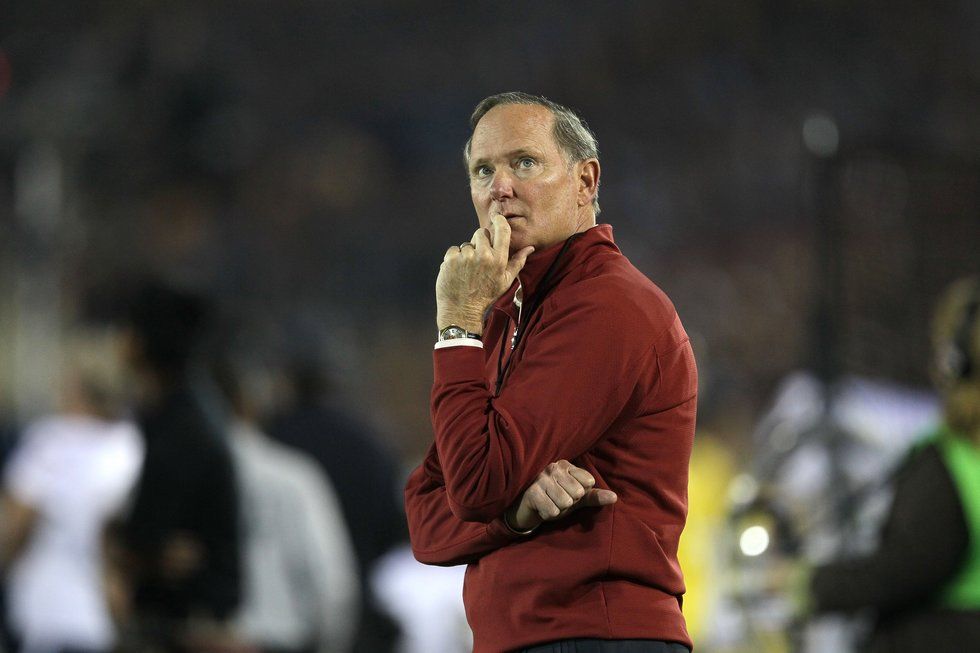 Photo by Stephen Dunn/Getty Images
If the Ivy League isn't good enough for you, there's always Oxford. Pat Haden attended the University of Oxford in 1975 and spent a year playing in the World Football league. After coming back and being drafted he played with the Rams.
Following his retirement, Haden got a law degree from Loyola and went on to become a broadcaster for Fox and NBC before settling down and starting an investment firm in Los Angeles.
Rosey Grier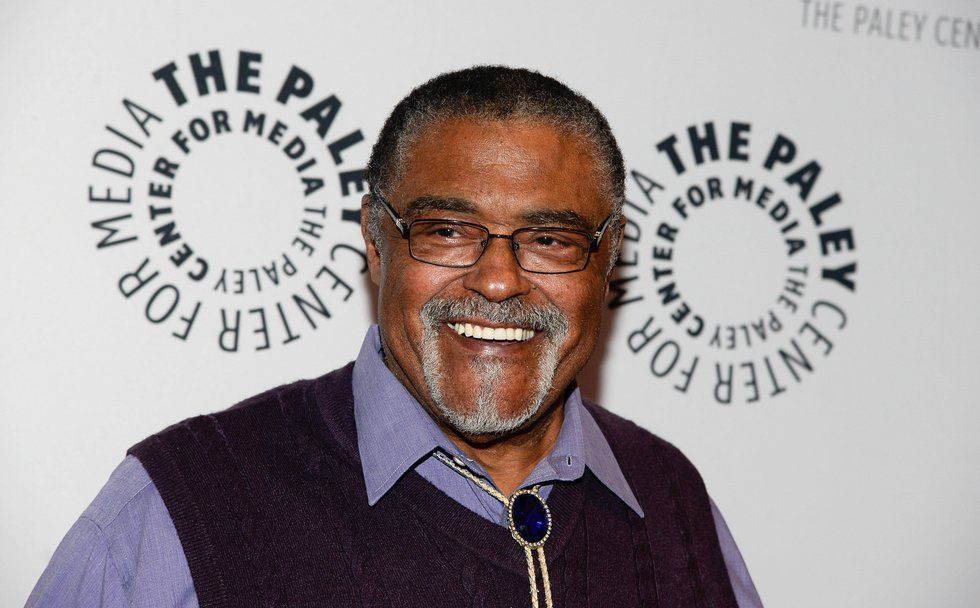 Photo by Dave Kotinsky/Getty Images
Known for his many eclectic hobbies and pursuits, Rosey Grier became an ordained minister in 1982. He's now also an active member of his community and travels frequently as an inspirational speaker. Grier founded the American Neighborhood Enterprises, an organization for inner-city youth.
Myron Rolle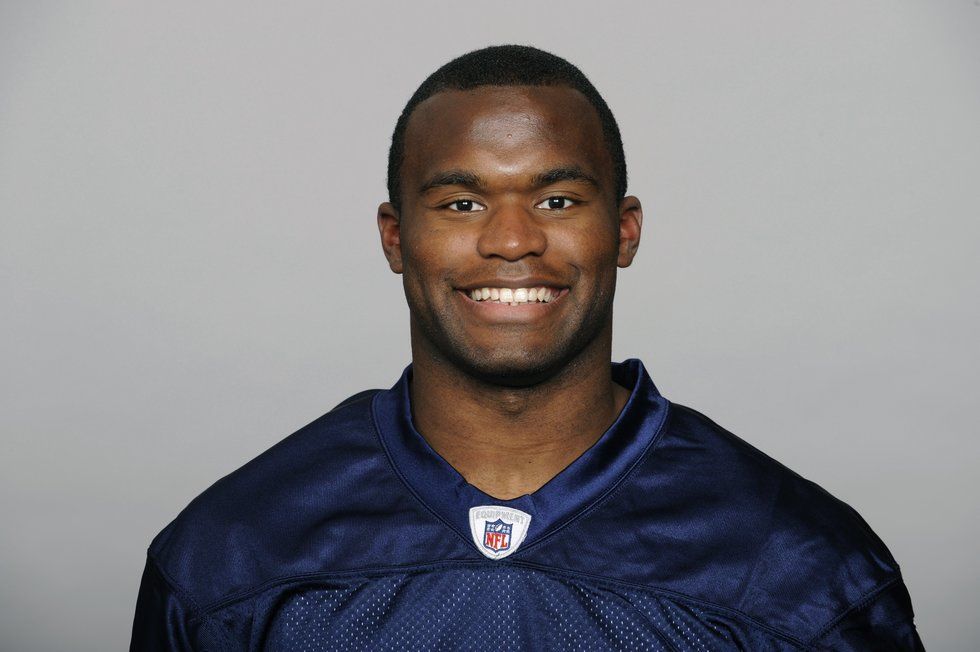 Photo by NFL via Getty Images
Another athlete who went to Oxford University, Myron Rolle earned a degree in medical anthropology. Rolle ended up leaving the NFL in 2013 and getting a neurosurgery residency at Harvard Medical school a few years ago. Originally from the Bahamas, he's now featured on a stamp there. That's pretty awesome! 
Pat McInally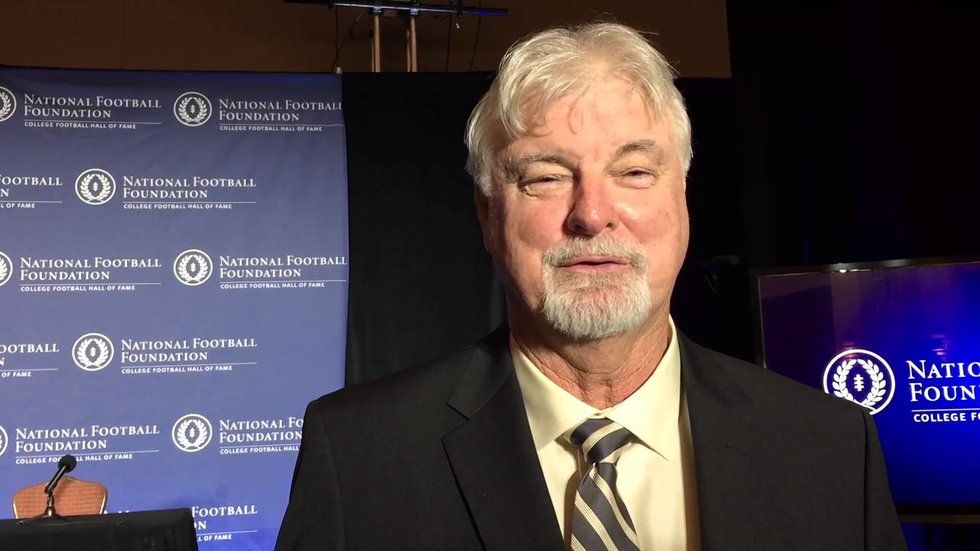 YouTube screengrab (contact us if you shot this!)
A special mention for Pat McInally who is the only NFL player to ever achieve a perfect score of 50 on the Wonderlic. The Wonderlic is a psychological test and its purpose to test aptitude. It's subsequently been used in the NFL to test a player's success. After Mclanally's career was over he went on to found a few non-profits and stayed active in the athletic market.
Benjamin Watson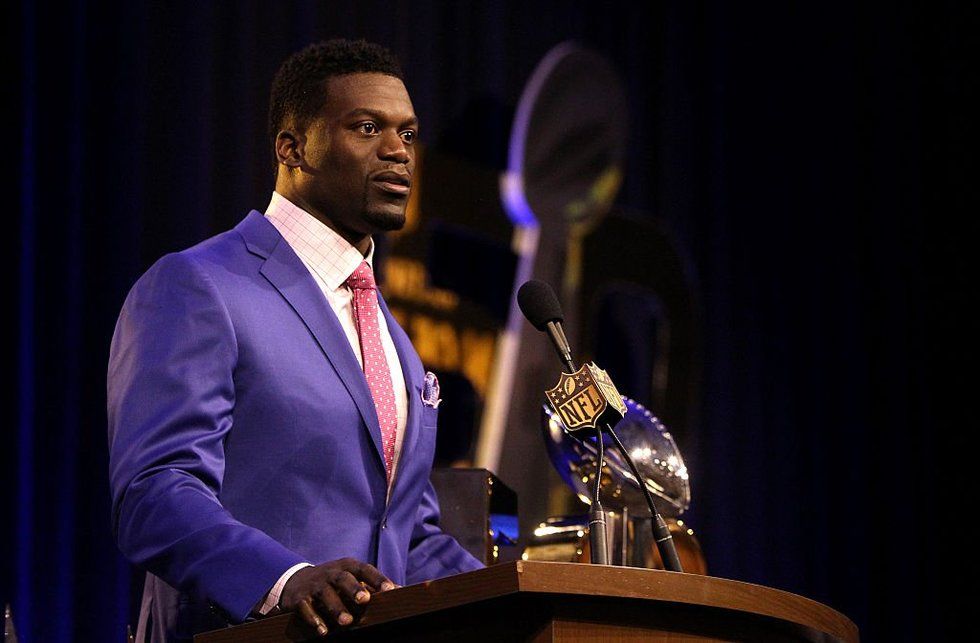 Photo by Mike Lawrie/Getty Images
Benjamin Watson also scored pretty high on the Wonderlic with a 48. He majored in finance at Duke and Georgia. After a stint with the Baltimore Ravens, he just recently re-signed with the New Orleans Saints. He's also a twice-published author with Under Our Skin: Getting Real about Race and The New Dad's Playbook. 
Tim Green


TimGreenSyracuse.com
While playing seven years in the NFL, Tim Green was also simultaneously working on getting his law degree at Syracuse University. Now a practicing attorney in New York, Green has also stayed busy writing, publishing over 16 novels. One of these books was a New York Times bestseller.  
Step inside the unlikely friendship of a former ACLU president and an ultra-conservative Supreme Court Justice.

Sponsored by Charles Koch Foundation
Former president of the ACLU Nadine Strossen and Supreme Court Justice Antonin Scalia were unlikely friends. They debated each other at events all over the world, and because of that developed a deep and rewarding friendship – despite their immense differences.
Scalia, a famous conservative, was invited to circles that were not his "home territory", such as the ACLU, to debate his views. Here, Strossen expresses her gratitude and respect for his commitment to the exchange of ideas.
"It's really sad that people seem to think that if you disagree with somebody on some issues you can't be mutually respectful, you can't enjoy each other's company, you can't learn from each other and grow in yourself," says Strossen.
The opinions expressed in this video do not necessarily reflect the views of the Charles Koch Foundation, which encourages the expression of diverse viewpoints within a culture of civil discourse and mutual respect.
Scientists make an important discovery for the future of computing.
Pixabay
Surprising Science
Researchers find a new state of matter called "topological superconductivity".
The state can lead to important advancements in quantum computing.
Utilizing special particles that emerge during this state can lead to error-free data storage and blazing calculation speed.
Erik Verlinde has been compared to Einstein for completely rethinking the nature of gravity.
Photo by Willeke Duijvekam
Surprising Science
The Dutch physicist Erik Verlinde's hypothesis describes gravity as an "emergent" force not fundamental.
The scientist thinks his ideas describe the universe better than existing models, without resorting to "dark matter".
While some question his previous papers, Verlinde is reworking his ideas as a full-fledged theory.
As tempting as it may be to run away from emotionally-difficult situations, it's important we confront them head-on.
Videos
Impossible-sounding things are possible in hospitals — however, there are times when we hit dead ends. In these moments, it's important to not run away, but to confront what's happening head-on.
For a lot of us, one of the ways to give meaning to terrible moments is to see what you can learn from them.
Sometimes certain information can "flood" us in ways that aren't helpful, and it's important to figure out what types of data you are able to take in — process — at certain times.