Why are some people left-handed? Here's what science has discovered
Why is only 10% of the population left-handed? There are a few new scientific clues pointing to the answer.
13 August, 2018
---
There is a small sect of our population that is left-handed. Researchers have found that 10 to 15 percent of people have an inborn proclivity for left-handed dominance. We know that it is in a sense rare and also lends itself to making lefties more creative and musically gifted, but we're still stumped on what actually makes people left-handed when the majority of the populace is right-hand dominant.   
The science behind why people are left-handed isn't in agreement just yet. There have been a number of worthy studies and hypotheses put forth that deal with genetic differences and brain structure, and new research has begun to expand on those genetic and brain factors.
While scientists cannot yet confirm the definite point of handedness, they do know that children of left-handed parents are more likely to inherit this trait. There are also a few new scientific clues pointing the way ahead.
Scientific origins of left-handedness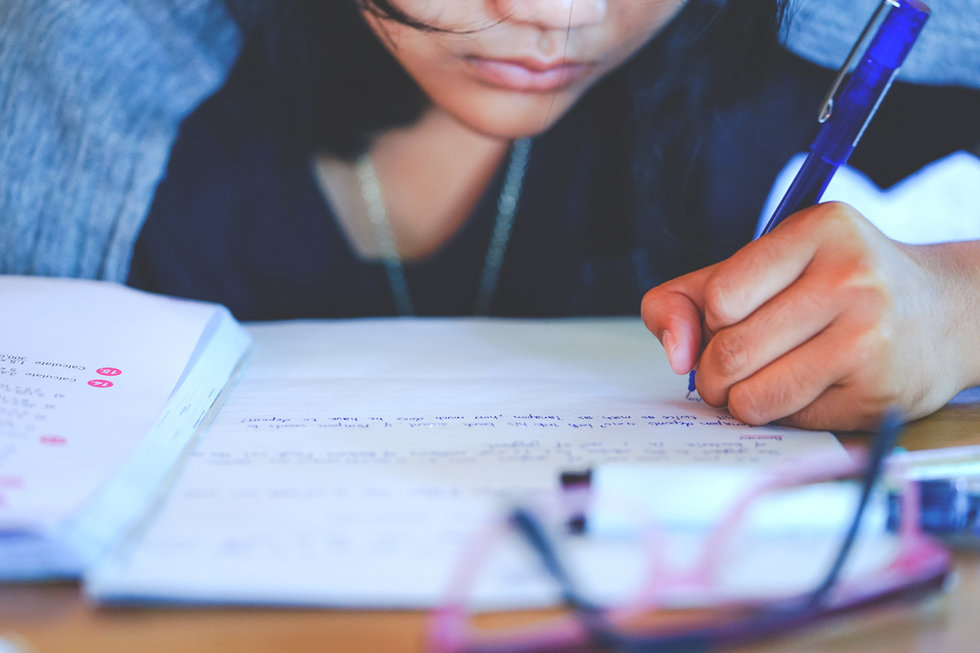 A research paper in Nature put forth the idea that determining handedness could be done by analyzing prenatal development in humans. They hypothesized that if humans are congenitally prepared to a certain handedness then this type of wiring should be able to be examined in their motor system before birth.
The researchers tested this through ultrasonography and the results were promising. They stated that: "We revealed that both right-handed and left-handed fetuses were faster to reach to targets requiring greater precision (i.e., eye and mouth) with their dominant (vs. non-dominant) hand."
This somewhat confirms the genetic factors—but there's still more to the scientific story of left-handedness.
Symmetry and asymmetry throughout the body
Neuroscientists know that the reversal control in brain hemispheres tends to make left-handed people more "right-brained" (so to speak) and use this hemisphere of their cerebrum more than right-handed people and vice versa.
A right-brain dominant person does have some advantages in a few areas, but scientists have shown that having an equal symmetry and balance between all four brain hemispheres is of the most benefit. It's thought that lefties have an overall greater brain symmetry, but the onset of left-handedness might start elsewhere and be actually due to asymmetry in a different part of the body.  
The motor cortex in the brain controls arm and hand movements. It sends signals from this area of the brain into the spinal cord, which then makes the movement function into motion. The spinal cord and this part of the brain aren't connected right away. It's been shown that before this connection is made, dominant hand preferences are already becoming apparent.
Some scientists think that the root of the connection lies in the spinal cord. Researchers at the University of St. Andrews in Scotland tested out asymmetry in the body to better understand left- and right-handedness. They looked at a rare condition called situs inversus, which means all the major organs are reversed on the other side of the body. They figured out that parts of the genetic code for this rare condition could be found affecting left-handedness as well.       
A lot of this research could be guiding us to an eventual comprehensive overview of why some of us are left-handed, a question that has been with us for some time.

Famous left-handed people
For some reason, there has usually been a connotation of wrongness or strangeness in the etymology of most languages' definition of lefties. For example, the Latin words sinistral (left) and dexter (right) are the root words for sinister and dexterous. 
Although lefties had to deal with this inherent cultural bias, throughout the years many of them have blazed forth paths that led them to riches and genius-level fame. Science is proving that growing up a lefty makes you creative and more likely to think outside the box. Here's just a couple of famous figures to prove that fact.
Leonardo da Vinci, the prototypical Renaissance man, took his left-handedness to the extreme. In his immensely creative brain, he created his own idiosyncratic way of writing from right to left. You'd have to look through a mirror to read his script. He might have done this just to avoid messing up the ink on the paper while he wrote.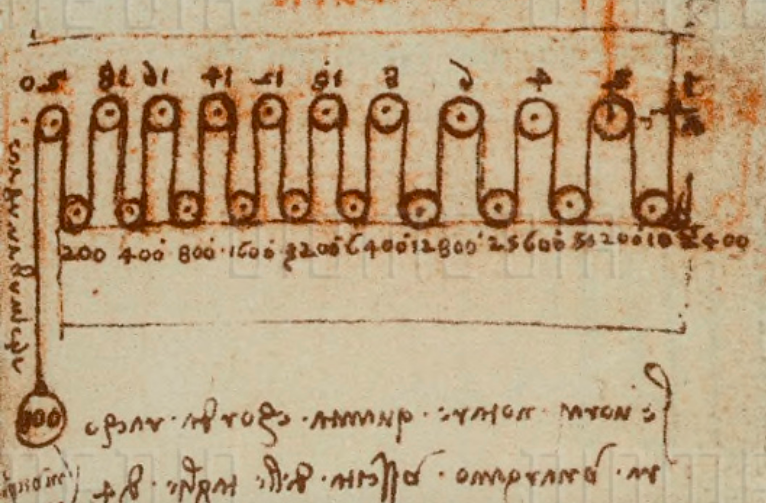 See the backward numbers? A famous example of Davinci's 'mirror writing', dated 1493-1505. (Source: Public domain)
Napoleon Bonaparte, another lefty, once objected to the military tradition of marching on the left side of the road and holding your weapon in the right hand. Legend says that once Napoleon was in power, he made all his armies switch sides, which then explains where our rules of the road came about.
A great deal of American presidents have also been left handed. Barack Obama was our latest, who was preceded by the likes of Bill Clinton, George H.W. Bush, Ronald Reagan, Gerald Ford, Harry Truman, Herbert Hoover and James Garfield in the 20th century.
While the science remains an unfolding mystery, the implications of left-handedness range from intense creative prowess and unexpected sleight of hand in both sport and politics.
There is a definite and unique advantage to being left-handed.
Related Articles
Explore how alcohol affects your brain, from the first sip at the bar to life-long drinking habits.
(Photo by Angie Garrett/Wikimedia Commons)
Mind & Brain
Alcohol is the world's most popular drug and has been a part of human culture for at least 9,000 years.
Alcohol's effects on the brain range from temporarily limiting mental activity to sustained brain damage, depending on levels consumed and frequency of use.
Understanding how alcohol affects your brain can help you determine what drinking habits are best for you.
If you want to know what makes a Canadian lynx a Canadian lynx a team of DNA sequencers has figured that out.
Surprising Science
A team at UMass Amherst recently sequenced the genome of the Canadian lynx.
It's part of a project intending to sequence the genome of every vertebrate in the world.
Conservationists interested in the Canadian lynx have a new tool to work with.
Artwork: Guillaume le Clerc / Wikimedia Commons
13th-century fantastical depiction of an elephant.
It is easy to see how one can look at 66,000 genomic sequences stored away as being the analogous equivalent of the Svalbard Global Seed Vault. It is a potential tool for future conservationists.
But what are the practicalities of sequencing the genome of a lynx beyond engaging with broad bioethical questions? As the animal's habitat shrinks and Earth warms, the Canadian lynx is demonstrating less genetic diversity. Cross-breeding with bobcats in some portions of the lynx's habitat also represents a challenge to the lynx's genetic makeup. The two themselves are also linked: warming climates could drive Canadian lynxes to cross-breed with bobcats.
John Organ, chief of the U.S. Geological Survey's Cooperative Fish and Wildlife units, said to MassLive that the results of the sequencing "can help us look at land conservation strategies to help maintain lynx on the landscape."
What does DNA have to do with land conservation strategies? Consider the fact that the food found in a landscape, the toxins found in a landscape, or the exposure to drugs can have an impact on genetic activity. That potential change can be transmitted down the generative line. If you know exactly how a lynx's DNA is impacted by something, then the environment they occupy can be fine-tuned to meet the needs of the lynx and any other creature that happens to inhabit that particular portion of the earth.
Given that the Trump administration is considering withdrawing protection for the Canadian lynx, a move that caught scientists by surprise, it is worth having as much information on hand as possible for those who have an interest in preserving the health of this creature—all the way down to the building blocks of a lynx's life.
The exploding popularity of the keto diet puts a less used veggie into the spotlight.
Purple cauliflower. (Photo: Shutterstock)
Surprising Science
The cauliflower is a vegetable of choice if you're on the keto diet.
The plant is low in carbs and can replace potatoes, rice and pasta.
It can be eaten both raw and cooked for different benefits.
Big think's weekly newsletter.
Get smarter faster from the comfort of your inbox.
See our newsletter privacy policy
here
Most Popular
Most Recent
Big think's weekly newsletter.
Get smarter faster from the comfort of your inbox.
See our newsletter privacy policy
here
© Copyright 2007-2018 & BIG THINK, BIG THINK EDGE,
SMARTER FASTER trademarks owned by The Big Think, Inc. All rights reserved.