A new study finds why shame is important for human societies.
Pixabay
Scientists studied how people view shame in 15 societies across the world.
Human societies developed shame as a way for people to act in the group's interest.
Shame acts like pain, warning us of a threat to our long-term wellbeing.
In the age of the Internet, shame has acquired a new side - you can now be shamed by thousands of people at once (who have probably little actual knowledge of what happened). But while often destructive and painful, shame can be integral to our ability to survive in a group, says new study. The function of shame, it appears, is to stop us from being too selfish.
For the study, the researchers interviewed 899 people from around the world, focusing on 15 smaller societies in places like the Andes in Ecuador, the island of Mauritius, and a remote part of Siberia.
Daniel Sznycer from the University of Montreal in Canada and his fellow researchers asked one group from every society what they thought about 12 hypothetical situations. These concerned how much shame a person of the same gender as them would feel if he or she was lazy, ugly or a thief.
The subjects also had to rate how negatively they'd regard such a person on a four-point scale. This number essentially told the researchers how much a shamed person would be "devalued" by their society.
The scientists also interviewed a separate group of participants in each community to gauge how much shame (on a four-point scale) they would feel personally in different situations.
All the places where researchers interviewed people.Credit: Sznycer 2018
What the researchers found is that there's a strong connection between how much shame the subjects ascribed to a certain action or state and how much they thought the shamed person would be devalued. This suggests that shame has an important societal function. It is also likely a product of "natural selection" rather than culture.

"The fact that the same pattern is encountered in such mutually remote communities suggests that shame's match to audience devaluation is a design feature crafted by [natural] selection, and not a product of cultural contact or convergent cultural evolution," wrote the researchers.
Shame, the scientists conclude, is necessary for the group to maintain its cohesion. Those who violate the norms can get punished and pushed out of the group. As such, anyone who is considering breaking the rules – thinking about behaviors like stealing or lying – will have to weigh that decision against the costs they'd incur if caught. Shame is a mechanism for making the right decision, argues the research team. It helps us to act in line with our long-term interests, preventing serious infractions that would get us kicked out of society.
In this way, shame functions like pain, warning of behavior that would undermine us.
Check out the
new study in PNAS.
A new study compared cognitive boosts from running versus relaxing.
Getty Images
Researchers compared jogging versus relaxing for 15 minutes.
Jogging provided clear cognitive and mood benefits.
The relaxing group had much less energy.
If you wanted a quick boost for your mind, what's the best activity to engage in? Scientists looked at whether a brief relaxation or a jog would boost your cognition and have a definitive winner. Lace up your sneakers!
There's already been evidence that brief aerobic exercise that's not too intense like a jog or a walk can provide an instant boost to how your mind functions. Its speed and attentional control, as well as your mood will be beneficially affected. Now a new study involving 101 undergraduate students found that emotional effects of exercise bring specific cognitive benefits.
The participants had to rate their levels of energy and vigorousness and complete two cognitive tests. These were based on the Trail Making Test, where the subject has to draw lines between letters and numbers as quickly and precisely as they can to measure mental speed and attentional control.
After the testing, one portion of the students was made to go on 15-minute jogs while others did group relaxation exercises. Two minutes following these sessions, the students answered the same questions and completed the cognitive tests as before, indicating their energy levels.
The jogging students exhibited great improvement on the cognitive tests, while feeling increases in vigor. The researchers think this shows that the jog helped cognition by affecting the subjective sense of having more energy. On the other hand, the group that was just relaxing was much less energetic.
The study was authored by Fabian Legrand from the University of Reims Champagne-Ardenne in France and his colleagues Isabella Morrone from the University Hospital of Reims, Anne Canivet form the University of Poitiers, Cedric Albinet from the University of Toulouse as well as Fabien Gierski and Chrystel Besche-Richard also from the University of Reims Champagne-Ardenne.
Legrand thinks more research needs to be done to follow up on these conclusions but says they already "add weight to recent suggestions that increased feelings of energy may mediate the relationship between aerobic exercise and some aspects of cognitive functioning." In layman's terms - running is good for your brain.
Read the new paper in Acta Psychologica.
Researchers discover how the brain triggers our attraction to the opposite sex and sexual behavior.
Credit: Pixabay
Scientists made a significant advancement in figuring out how the brain is controlling sex. 
By studying female mice, the researchers discovered that a brain hormone called kisspeptin (not surprisingly also known as the "kiss hormone") is the driving force in our attraction to the opposite sex as well as sexual behavior. The scientists found that a male mouse secretes pheromones to activate the kisspeptin neurons which send this signal along to other neurons. These, in turn, release the gonadotropin hormones that control attraction to the opposite sex. The kisspeptins also transmit signals to cells that make the neurotransmitter nitric oxide, responsible for triggering our sexual behavior.  
The research was led by Professor Julie Bakker, who heads the Laboratory of Neuroendocrinology at Liège University in Belgium, and Professor Ulrich Boehm, who teaches in the department of Experimental and Clinical Pharmacology and Toxicology of Saarland University in Germany.
"This work has provided new insight into how the brain decodes signals from the outside world and then translates these environmental cues into behavior, " explained Boehm. "In many animals, sexual behavior is timed to occur with ovulation to ensure the highest possible chance of fertilization and therefore, continuation of the species. Until now, little was known about how the brain ties together ovulation, attraction and sex. Now we know that a single molecule - kisspeptin - controls all of these aspects through different brain circuits running in parallel with one another."
The study suggests kisspeptin is the one molecule that rules them all, controlling puberty, fertility, attraction and sex. Professor Julie Bakker thinks one application of their discovery is creating therapies for women with low sexual desire, a condition estimated to affect up to 40% of women at some time in their lives. 
"There are currently no good treatments available for women suffering from low sexual desire, " said Bakker. "The discovery that kisspeptin controls both attraction and sexual desire opens up exciting new possibilities for the development of treatments for low sexual desire."
You can read the study here, in Nature Communications.
Before you reach for another glass of warm milk, read this.
It has happened to most of us: being hit with a slew of worries, stresses, and knowledge of what we have to do tomorrow just when we want to go to bed. The resultant strain is made worse when we realize that each moment spent thinking is one less to sleep in. The problem is familiar to the one-third of Americans who report difficulty falling asleep more than one night a week. As sleep deprivation can be the cause of a myriad of health problems, the search for a good night's sleep is one that takes on tremendous importance.
One study has a surprising solution to this common problem.
Participants aged from 18 to 30 attended a sleep lab and were asked to complete one of two tasks before going to bed. Either they were asked to spend five minutes writing a comprehensive to-do list of all the things they needed to do tomorrow and over the next few days, or spend the same time writing a list of all of the things that they accomplished that day. 
The participants carried out the task then went to bed. Measurements were taken on how long it took them to get to sleep. Those in the "to-do list" group took an average of 15 minutes to fall asleep, while those in the "accomplishments list" group took an average of 25.
It was also seen that the more detailed and complete of a "to-do" list that a subject made, the faster they fell asleep. This observation drove the researchers to propose that there was some sort of "offloading" phenomenon; the action of detailing what needed to be done was able to put the mind to rest. The opposite effect was noted in the "accomplishments" group, however. The more detailed a list they made, the longer it took them to fall asleep.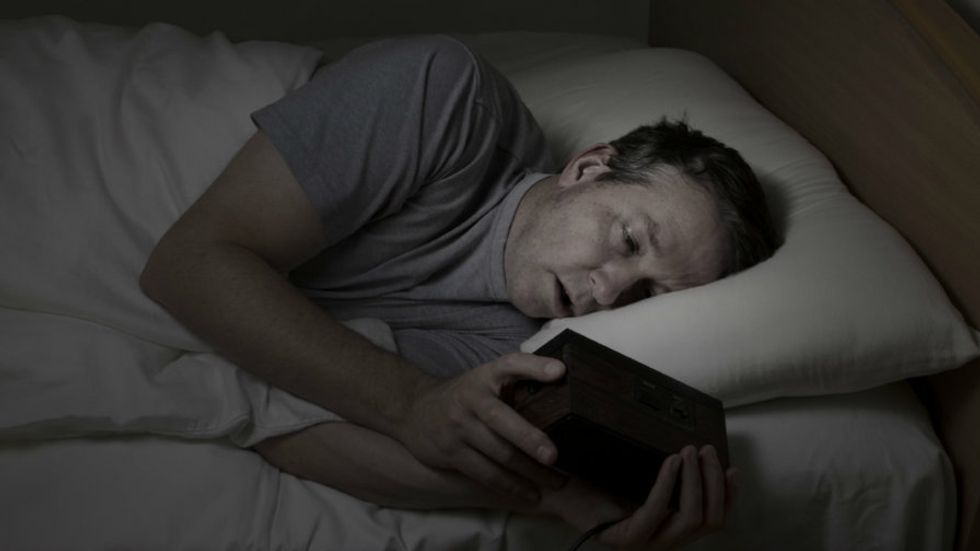 If you are reading this on a smartphone before bed, you might have the same problem. 
So, should I start making to-do lists before I go to bed?
It must be said the study was rather limited. It was done with a mere 57 participants, and none of the participants reported having chronic sleep problems. No baseline level for how long it typically took them to fall asleep was ever established, so it remains possible that writing a list made it harder for them to fall asleep. It can be said, however, that of the two methods the higher potential for helping people fall asleep lies with making a to-do list.
Difficulties when trying to fall asleep are some of the most common issues in the world. For these insomniacs, relief might be found in a simple five-minute routine. While more research is needed to determine if and why writing tomorrow's to-do list helps people fall asleep faster, I for one am going to start making my to-do lists the night before.
Have you ever been curious about how curiosity works?
Pixabay
One of the most influential drivers of human behavior is curiosity. That urge to discover, learn, and explore has been the driver of some of the most significant achievements in history. While the benefits of curiosity for cats remains in debate, there is no question that it is a mainstay of human progress.
But, have you ever been curious about how curiosity works?
Curiosity has been a focus for psychologists since the dawn of the science. American philosopher and psychologist William James proposed that it was a major element of human motivation more than 100 years ago. More recently, however, several models of curiosity have been introduced offering to explain not only how it motivates us, but how individuals might differ from one another in how we are curious.
Dr. Todd Kashdan of George Mason University has spent years studying curiosity. Over his career, he has developed several models of curiosity, trying to determine how it works, inspires, and occasionally distracts us. His newest model breaks curiosity into five dimensions, which can be stronger or weaker in each individual.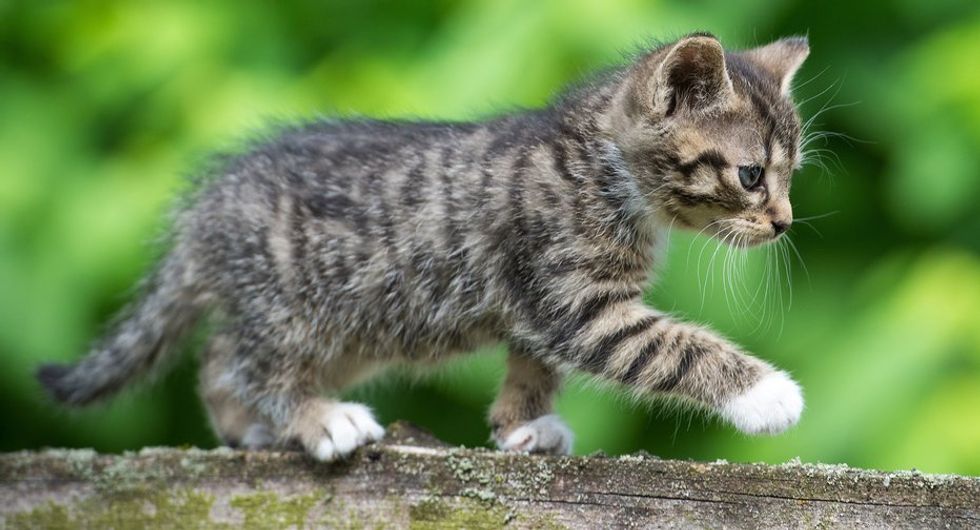 Regrettably, the model cannot be applied to curious cats. 
This model defines curiosity as "the recognition, pursuit, and desire to explore novel, uncertain, complex, and ambiguous events." Positing that this sensation can be experienced differently, the researchers behind the model worked with hundreds of American adults to help determine how they experienced curiosity and break it down into its core elements.
Later, they tried to quantify these elements into a single model. Ultimately, they settled on five dimensions of curiosity. Each of the five dimensions can be measured using a series of yes or no questions. Each "yes" answer indicates that dimension being more predominant for an individual.
The five dimensions, and the questions used to determine how strongly they influence a person are:
Joyous exploration: I view challenging situations as an opportunity to grow and learn. I am always looking for experiences that challenge how I think about myself and the world. I seek out situations where it is likely that I will have to think in depth about something. I enjoy learning about subjects that are unfamiliar to me. I find it fascinating to learn new information.
Deprivation sensitivity: I like to try to solve problems that puzzle me. Thinking about solutions to difficult conceptual problems can keep me awake at night. I can spend hours on a single problem because I just can't rest without knowing the answer. I feel frustrated if I can't figure out the solution to a problem, so I work even harder to solve it. I work relentlessly at problems that I feel must be solved.
Stress tolerance: The smallest doubt can stop me from seeking out new experiences. I cannot handle the stress that comes from entering uncertain situations. I find it hard to explore new places when I lack confidence in my abilities. I cannot function well if I am unsure whether a new experience is safe. It is difficult to concentrate when there is a possibility that I will be taken by surprise.
Social curiosity: I like to learn about the habits of others. I like finding out why people behave the way they do. When other people are having a conversation, I like to find out what it's about. When around other people, I like listening to their conversations. When people quarrel, I like to know what's going on.
Thrill-seeking: The anxiety of doing something new makes me feel excited and alive. Risk-taking is exciting to me. I would like to explore a strange city or section of town, even if it means getting lost. When I have free time, I want to do things that are a little scary. Creating an adventure as I go is much more appealing than a planned adventure.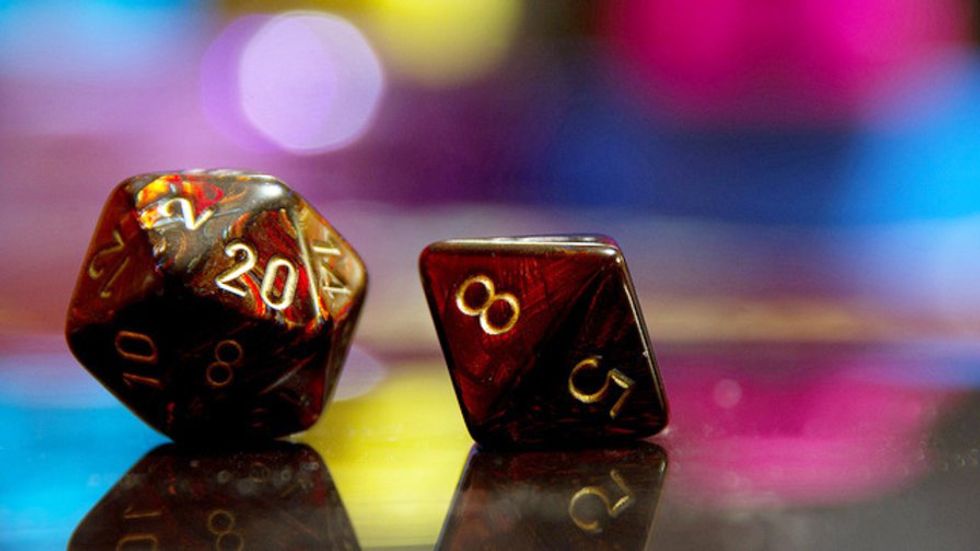 What that adventure might consist of might be an important part of your answer. Planning a D&D adventure proably doesn't count. 
Furthermore, the model classifies individuals into four groups based on how predominant each facet of curiosity is for them.
1. The Fascinated – scored high on all dimensions of curiosity, particularly joyous exploration. They also showed various traits in their lives that reflected their high levels of curiosity, they claimed to read more and had a more extensive range of interests and hobbies than any other group.
2. Problem Solvers – scored high on deprivation sensitivity, and were midrange for other dimensions. In their personal lives, they had less diversity of interests than people in the Fascinated group and were heavily invested in a few areas of interest.
3. Empathizers – scored high on social curiosity, midrange on other dimensions and much lower on stress tolerance and thrill-seeking. They tend to frequent social media more than other groups and try to give the impression that their lives are under control. This group was 60% female, a much higher percentage than displayed in any other group.
4. Avoiders – scored low on all dimensions, particularly stress tolerance. They also had significant lifestyle differences from other groups, they were less educated, read less, had a high unemployment rate, and claimed to suffer from higher levels of stress than any other group.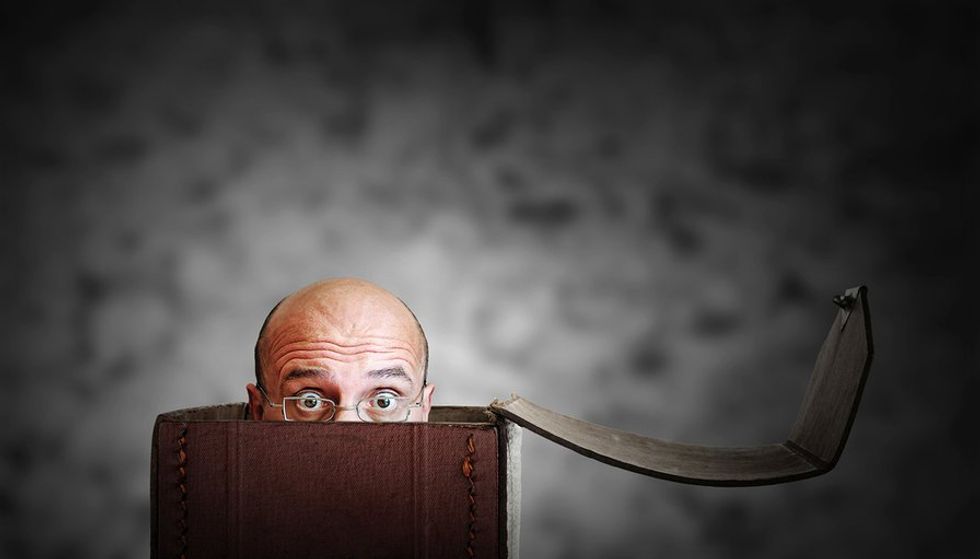 An example of an "Avoider", who would rather not learn anything about you.  
So, what kind of curious person are you? Which elements of curiosity resonate most strongly with you and your learning style? This new system of understanding curiosity offers us the ability to understand how best to motivate a person to learn and grow. So, go ahead, try to answer the battery of questions listed above and figure out which kind of curious person you are. Then, learn something new.