13.8
A series by Adam Frank and Marcelo Gleiser exploring the beauty and power of science in culture.
We live in a scientifically dominated age. Virtually every aspect of our lives is now mediated in some way by science and technology. Our greatest threats, from climate change to nuclear war to the unintentional effects of AI and automation, all stem from science and technology. Our greatest expressions of hope, from medical advances to space exploration to green technologies, also rise from science. As do our greatest fears, as technology and its uses contribute to the decline of our project of civilization. Today, science can't be separated from culture: for better or for worse, their symbiotic relationship drives forward the frontiers of arts and politics.
As a result, if we really want to understand the human condition in the 21st century, we need to critically investigate the braiding of science and culture in all its glory and hope and danger.
That's what 13.8 is all about.
"There can be no experience of the world without the experiencer and that, my dear friends, is us."
"Before anyone can make theories or get data or have ideas about the world, there must be the raw presence of being-in-the-world. The world doesn't appear in the abstract to a disembodied perspective floating in space… it appears to us, exactly where and when we are. That means to you or to me right now. In other words, you can't ignore the brute, existential, phenomenological fact of being subjects."
"What scientists say matters."
"When should a scientist make public declarations about a cutting-edge topic with absolute certainty? I'd say never. There is no clear-cut certainty in cutting-edge science. There are hypotheses that should be tested more until there is community consensus. Even then, consensus is not guaranteed proof. The history of science is full of examples where leading scientists were convinced of something, only to be proven wrong later."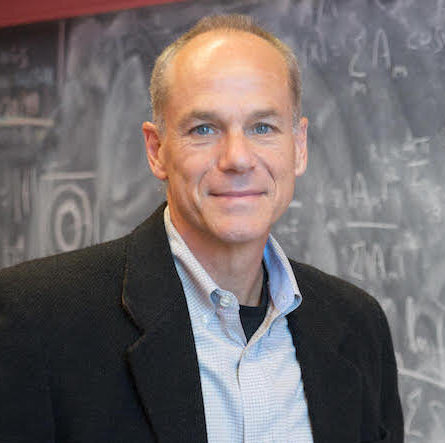 What if intelligence can thrive without consciousness?
And if it does, could we ever measure it?
The weirdness begs for an interpretation.
There is nothing more important to science than its ability to prove ideas wrong.
Everyone loves a good origins story.
Do the laws of physics place a hard limit on how far technology can advance, or can we re-write those laws?
Science has come a long way since Mary Shelley penned "Frankenstein." But we still grapple with the same questions.
Astronomers in 2017 caught an image of a supermassive black hole in a galaxy far, far away. Doing it in our own galaxy is a huge milestone.
Science cannot be isolated from culture.
Nature is a whole. The sciences should be, too.
All life forms, anywhere in our Universe, are chemically connected yet completely unique.
Every timekeeping device works via a version of a pendulum — even the atomic clocks that are accurate to nanoseconds.
Singularities frustrate our understanding. But behind every singularity in physics hides a secret door to a new understanding of the world.
Realism in science cannot be completely unmoored from human experience. Otherwise, realism ends up tortured with unreal paradoxes.
How efficiently could quantum engines operate?
A new paper combines two concepts from the edges of astrophysics: Dyson Spheres and black holes. A Type III civilization could combine them.
Time for a status check before watching "Moon Knight."
Many people perceive the struggle to understand our Universe as a battle between science and God. But this is a false dichotomy.
The relationship between these two ways of thinking about the world deserves deeper exploration.
From the tablets of the Babylonians to the telescopes of modern science, humans have always looked to the skies for fundamental answers.
The James Webb Space Telescope could help scientists learn about the cosmic dark ages and how they ended.
Science and the humanities have been antagonistic for too long. Many of the big questions of our time require them to work closer than ever.
Earth is not a benign mother. We have begun to witness what happens when it unleashes its fury.
Most people have a distorted view of what being a scientist is like. Scientists need to make a greater effort to challenge stereotypes.
From a desert oasis to the Rocky Mountains, being filled with awe makes me a better scientist.
We cannot deduce laws about a higher level of complexity by starting with a lower level of complexity. Here, reductionism meets a brick wall.
The paradox of tribalism is that humans need a sense of belonging to be healthy and happy, but too much tribalism is deadly. We are one tribe.
Is the multiverse real? It's one of the hottest questions in all of theoretical physics. We invited two astrophysicists to join the debate.
Life is possible because of asymmetries, such as an imbalance between matter and antimatter and the "handedness" (chirality) of molecules.
The Kardashev scale ranks civilizations from Type 1 to Type 3 based on energy harvesting.