13.8
A series by Adam Frank and Marcelo Gleiser exploring the beauty and power of science in culture.
We live in a scientifically dominated age. Virtually every aspect of our lives is now mediated in some way by science and technology. Our greatest threats, from climate change to nuclear war to the unintentional effects of AI and automation, all stem from science and technology. Our greatest expressions of hope, from medical advances to space exploration to green technologies, also rise from science. As do our greatest fears, as technology and its uses contribute to the decline of our project of civilization. Today, science can't be separated from culture: for better or for worse, their symbiotic relationship drives forward the frontiers of arts and politics.
As a result, if we really want to understand the human condition in the 21st century, we need to critically investigate the braiding of science and culture in all its glory and hope and danger.
That's what 13.8 is all about.
"There can be no experience of the world without the experiencer and that, my dear friends, is us."
"Before anyone can make theories or get data or have ideas about the world, there must be the raw presence of being-in-the-world. The world doesn't appear in the abstract to a disembodied perspective floating in space… it appears to us, exactly where and when we are. That means to you or to me right now. In other words, you can't ignore the brute, existential, phenomenological fact of being subjects."
"What scientists say matters."
"When should a scientist make public declarations about a cutting-edge topic with absolute certainty? I'd say never. There is no clear-cut certainty in cutting-edge science. There are hypotheses that should be tested more until there is community consensus. Even then, consensus is not guaranteed proof. The history of science is full of examples where leading scientists were convinced of something, only to be proven wrong later."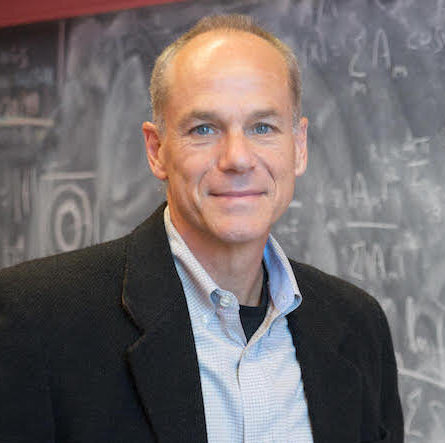 Please stop calling our Sun an "average star." It is philosophically dubious and astronomically incorrect.
The Universe has asymmetries, but that's a good thing. Imperfections are essential for the existence of stars and even life itself.
In scientific theories, the Multiverse appears as a bug rather than as a feature. We should squash it.
From physics and alchemy to theology and eschatology, Isaac Newton's research was rooted in a personal pursuit of the Divine.
Besides offering an incredibly cool way to get stuff into space, SpinLaunch promises to reduce the cost of a launch by 20-fold.
From succubi to aliens, stories of abductions or other unsettling encounters have been with us for millennia. What explains them?
We are generally taught that there is an arc of history — an inevitable path of progress that leads to modern society. Maybe it isn't true.
It is time to give the Russian cosmologist the credit he deserves.
The James Webb Space Telescope finally could answer the age-old question of whether we are alone in the universe.
In movies and TV shows, aliens look like pointy-eared humans. Is this realistic? If evolution is predictable, then it very well might be.
Centuries ago, the plague forced people into quarantine for years. Isaac Newton and Galileo used the time to revolutionize the world.
Venus has far more carbon dioxide in its atmosphere than Earth, which turned our sister planet into an inferno. But how did it get there?
Whether or not life exists elsewhere in the Universe, we can be assured of one thing: We are the only human beings in the cosmos.
Even if you or I will never actually visit these distant worlds, we now know they exist. They should fill us with wonder.
Astrophysicists once believed in a static Universe, containing only the Milky Way galaxy. Science definitively proved otherwise.
Science is a method of inquiry about nature, while scientism is philosophy. And scientism is no longer up to the challenge of meeting the most pressing issues of our day.
"To be ignorant of causes is to be frustrated in action." So wrote Francis Bacon, counsel to Queen Elizabeth I of England and key architect of the scientific method. In […]
Spoiler alert: Everyone dies.
No matter how hard we try, we will never reach a final theory that unifies scientific knowledge. The very nature of science doesn't allow it.
We should all pause to appreciate the awe-inspiring beauty of the Universe.
Quantum mechanics + consciousness: There is nothing better than mixing two great mysteries to produce an even bigger one.
There are a few possible solutions to the problem of interstellar travel, but they largely remain within the realm of science fiction.
Science continues to amplify our view of reality.
Many have argued that free will is an illusion, but science does not support that.
Tighten your 'thopter seatbelts and get those worm-hooks ready: we're going to unpack the hype surrounding Dune, both the book and the movie.
We pretend to be in control, but we have frighteningly little knowledge upon which to base our life's decisions.
Technology has advanced at a blinding pace in the past 150 years. That won't always happen.
Einstein hated "spooky action at a distance," but much to his chagrin, quantum mechanics remains as spooky as ever.
The book Buddha Takes the Mound delivers an engaging and sophisticated account of Buddhism's worldview through the prism of baseball.