13.8
A series by Adam Frank and Marcelo Gleiser exploring the beauty and power of science in culture.
We live in a scientifically dominated age. Virtually every aspect of our lives is now mediated in some way by science and technology. Our greatest threats, from climate change to nuclear war to the unintentional effects of AI and automation, all stem from science and technology. Our greatest expressions of hope, from medical advances to space exploration to green technologies, also rise from science. As do our greatest fears, as technology and its uses contribute to the decline of our project of civilization. Today, science can't be separated from culture: for better or for worse, their symbiotic relationship drives forward the frontiers of arts and politics.
As a result, if we really want to understand the human condition in the 21st century, we need to critically investigate the braiding of science and culture in all its glory and hope and danger.
That's what 13.8 is all about.
"There can be no experience of the world without the experiencer and that, my dear friends, is us."
"Before anyone can make theories or get data or have ideas about the world, there must be the raw presence of being-in-the-world. The world doesn't appear in the abstract to a disembodied perspective floating in space… it appears to us, exactly where and when we are. That means to you or to me right now. In other words, you can't ignore the brute, existential, phenomenological fact of being subjects."
"What scientists say matters."
"When should a scientist make public declarations about a cutting-edge topic with absolute certainty? I'd say never. There is no clear-cut certainty in cutting-edge science. There are hypotheses that should be tested more until there is community consensus. Even then, consensus is not guaranteed proof. The history of science is full of examples where leading scientists were convinced of something, only to be proven wrong later."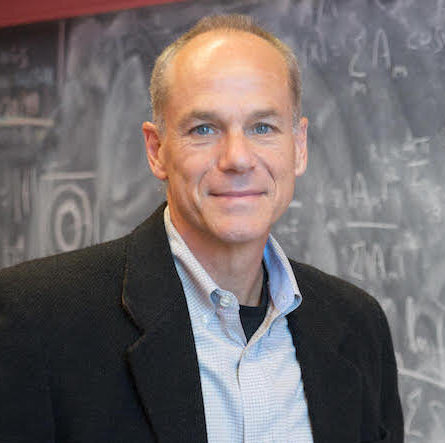 Isaac Asimov's "Foundation" series helped inspire the field of social physics, which uses math to understand crowd behavior.
The mediocrity principle is often used to make claims about the abundance of life across the universe, but these claims are likely unfounded.
Civilization is facing an existential threat from climate change. Will we humans make it? Does anyone in the universe make it?
Ultrarunning is a celebration of living and a rehearsal of dying all rolled up in a single intense experience.
The Copernican principle states that Earth is an ordinary planet, but that does not mean that life is ordinary in the universe.
Reductionism is a successful way to explain the universe, but it cannot replace experience. This is part of the mystery of life.
The upcoming launch of the James Webb Space Telescope is the event of a lifetime.
After 100 million nights of people asking, "What are those twinkly lights?" it is pretty remarkable that we happen to live in one of the first generations that actually knows the answer.
This short story is a fictional account of two very real people — Anaximander and Anaximenes, two ancient Greeks who tried to make sense of the universe.
Philosophers and scientists spent millennia arguing about the nature of light. It turned out to be stranger than anyone imagined.
The world is full of great mysteries. This is one of them.
How can we understand mysterious planets like Jupiter? Use giant lasers!
Does history have a grand narrative, or is it just a random walk to no place in particular? And is the world as we know it about to change?
Albert Einstein and his theory of general relativity continue to amaze us to this day.
When Olympic athletes perform dazzling feats of athletic prowess, they are using the same principles of physics that gave birth to stars and planets.
What was the universe like one-trillionth of a second after the Big Bang? Science has an answer.
Information may not seem like something physical, yet it has become a central concern for physicists. A wonderful new book explores the importance of the "dataome" for the physical, biological, and human worlds.
The great theoretical physicist Steven Weinberg passed away on July 23. This is our tribute.
Reality is far stranger than fiction.
One single plot of data embodies the most profound thing we know about the stars.
If you truly want to understand modern astrophysics, knowing how to read this graph is essential.
We live in a world dominated by science, but most people don't understand its most essential characteristic: establishing standards of evidence to keep us from getting fooled by our own biases and opinions.
Reduction is an approach that has been successful in science but is not itself synonymous with "science."
Climate change and artificial intelligence pose substantial — and possibly existential — problems for humanity to solve. Can we?
Cross-disciplinary cooperation is needed to save civilization.
Quantum theory has weird implications. Trying to explain them just makes things weirder.
Like Fox Mulder, people have a lot of strong opinions about UFOs.
Asking science to determine what happened before time began is like asking, "Who were you before you were born?"
Today, it's common knowledge, but it took scientists centuries to figure out.