13.8
A series by Adam Frank and Marcelo Gleiser exploring the beauty and power of science in culture.
We live in a scientifically dominated age. Virtually every aspect of our lives is now mediated in some way by science and technology. Our greatest threats, from climate change to nuclear war to the unintentional effects of AI and automation, all stem from science and technology. Our greatest expressions of hope, from medical advances to space exploration to green technologies, also rise from science. As do our greatest fears, as technology and its uses contribute to the decline of our project of civilization. Today, science can't be separated from culture: for better or for worse, their symbiotic relationship drives forward the frontiers of arts and politics.
As a result, if we really want to understand the human condition in the 21st century, we need to critically investigate the braiding of science and culture in all its glory and hope and danger.
That's what 13.8 is all about.
"There can be no experience of the world without the experiencer and that, my dear friends, is us."
"Before anyone can make theories or get data or have ideas about the world, there must be the raw presence of being-in-the-world. The world doesn't appear in the abstract to a disembodied perspective floating in space… it appears to us, exactly where and when we are. That means to you or to me right now. In other words, you can't ignore the brute, existential, phenomenological fact of being subjects."
"What scientists say matters."
"When should a scientist make public declarations about a cutting-edge topic with absolute certainty? I'd say never. There is no clear-cut certainty in cutting-edge science. There are hypotheses that should be tested more until there is community consensus. Even then, consensus is not guaranteed proof. The history of science is full of examples where leading scientists were convinced of something, only to be proven wrong later."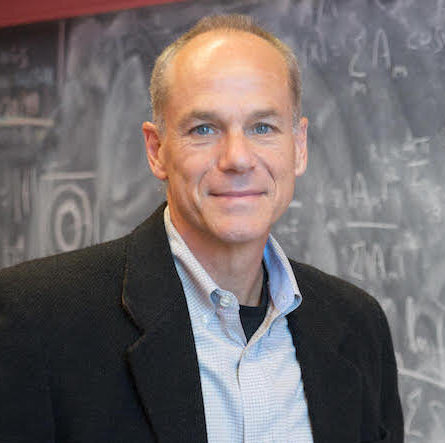 It's a radical but plausible idea.
Quantum superposition challenges our notions of what is real.
We only need two numbers to understand why.
The quantum world — and its inherent uncertainty — defies our ability to describe it in words.
We are still new at this.
Never stop looking at the skies in wonder.
It's spooky, and it's happening all around us. And inside us.
A concept known as "wave-particle duality" famously applies to light. But it also applies to all matter — including you.
Its implications go well beyond the Earth itself, affecting even the future of space travel.
Life is the only physical system that actively uses information.
Light carries with it the secrets of reality in ways we cannot completely understand.
Like Dua Lipa, he had to create new rules.
We have less time than you might think.
The quantum world is one in which rules that are completely foreign to our everyday experience dictate bizarre behavior.
It is humanity's biggest step yet into the Solar System.
We cannot afford to dream about living on other worlds while we continue to destroy ours.
You are trapped in time. You never live in the world as it is but only as you experience it as it was.
Humanity is in trouble. Here's how aliens could help.
Thanks to a couple of rovers, we know Mars was once blue.
Your mentors made time for you. Now, go and make time for others.
The "scientific Buddha" and the idea of Buddhist exceptionalism with regard to science are modern creations.
Our understanding always will remain incomplete.
"Even with my training, I still got insights from the book's descriptions. That's how good Carroll is at explaining physics."
Do we still remember what we learned in the 1940s?
Most asteroids aren't what you think they are.
Living is about staying busy.
Einstein always loses in the quantum realm.
There's no escaping the death of loved ones. But that doesn't mean we're powerless in the wake of loss.
This technological feat changes our cosmic history.
Since our arrival, humans have driven a seven-fold drop in the mass of wild land mammals.