13.8
A series by Adam Frank and Marcelo Gleiser exploring the beauty and power of science in culture.
We live in a scientifically dominated age. Virtually every aspect of our lives is now mediated in some way by science and technology. Our greatest threats, from climate change to nuclear war to the unintentional effects of AI and automation, all stem from science and technology. Our greatest expressions of hope, from medical advances to space exploration to green technologies, also rise from science. As do our greatest fears, as technology and its uses contribute to the decline of our project of civilization. Today, science can't be separated from culture: for better or for worse, their symbiotic relationship drives forward the frontiers of arts and politics.
As a result, if we really want to understand the human condition in the 21st century, we need to critically investigate the braiding of science and culture in all its glory and hope and danger.
That's what 13.8 is all about.
"There can be no experience of the world without the experiencer and that, my dear friends, is us."
"Before anyone can make theories or get data or have ideas about the world, there must be the raw presence of being-in-the-world. The world doesn't appear in the abstract to a disembodied perspective floating in space… it appears to us, exactly where and when we are. That means to you or to me right now. In other words, you can't ignore the brute, existential, phenomenological fact of being subjects."
"What scientists say matters."
"When should a scientist make public declarations about a cutting-edge topic with absolute certainty? I'd say never. There is no clear-cut certainty in cutting-edge science. There are hypotheses that should be tested more until there is community consensus. Even then, consensus is not guaranteed proof. The history of science is full of examples where leading scientists were convinced of something, only to be proven wrong later."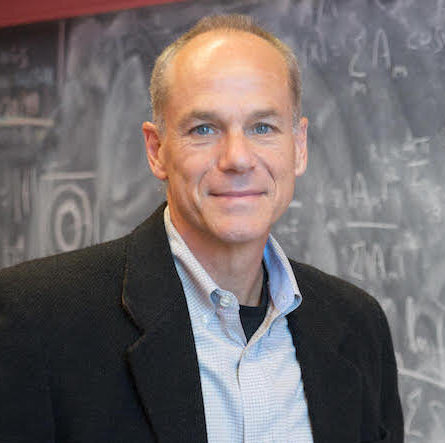 Living is about staying busy.
Einstein always loses in the quantum realm.
There's no escaping the death of loved ones. But that doesn't mean we're powerless in the wake of loss.
This technological feat changes our cosmic history.
Since our arrival, humans have driven a seven-fold drop in the mass of wild land mammals.
Synthetic biology has the power to cure and kill. Have we learned from our past mistakes?
One book will gather all topics on the search for life in the Cosmos.
Even the dictionary doesn't get the definition right.
Oxygen isn't strictly necessary for combustion, but it is ideal. Any advanced (alien) civilization probably uses oxygen to burn things.
Belief is not just about God or ghosts.
Could anyone still meet the Theoretical Minimum?
Beware nasty space weather.
The false assumption the Multiverse relies on is that something which exists requires an explanation.
Reframing life in terms of death reveals some of the biggest philosophical problems with how we think about living systems.
Blissful ignorance can be a rational choice.
What we call "basic research" is actually the most cutting-edge. It underpins knowledge, and without it, technology does not come into being.
The answer is both disappointing and exciting.
Lasers are all around you. This ubiquitous technology came from our understanding of quantum physics.
A second Enlightenment would have a far bigger task: Saving civilization itself.
Like humans, stars die. The James Webb Space Telescope's early images already give us a lot of information about how this happens.
Astronomy's roots rest in the very origins of humanity. We have always looked to the skies for answers. We are starting to get them.
Science and the sacred both allow us to retain our sense of wonder, even as disaster seems to swirl around us.
It is little more than a fancy excuse for escapist fantasizing.
Modern cosmology conjectures different possible fates for the Universe and thus for the end of time. Details depend on which model is right.
SETI is no longer just a guessing game.
Quite a lot, actually, even though it has no identifiable value as a scientific concept.
Humans are already so integrated with technology that the dream of transhumanism is a reality. Can we handle what comes next?
Any alien civilization that grows to span an entire planet would spark the same effects that we have. So, what do we do about it?
The engineer working on Google's AI, called LaMDA, suffers from what we could call Michelangelo Syndrome. Scientists must beware hubris.
What if intelligence can thrive without consciousness?