13.8
A series by Adam Frank and Marcelo Gleiser exploring the beauty and power of science in culture.
We live in a scientifically dominated age. Virtually every aspect of our lives is now mediated in some way by science and technology. Our greatest threats, from climate change to nuclear war to the unintentional effects of AI and automation, all stem from science and technology. Our greatest expressions of hope, from medical advances to space exploration to green technologies, also rise from science. As do our greatest fears, as technology and its uses contribute to the decline of our project of civilization. Today, science can't be separated from culture: for better or for worse, their symbiotic relationship drives forward the frontiers of arts and politics.
As a result, if we really want to understand the human condition in the 21st century, we need to critically investigate the braiding of science and culture in all its glory and hope and danger.
That's what 13.8 is all about.
"There can be no experience of the world without the experiencer and that, my dear friends, is us."
"Before anyone can make theories or get data or have ideas about the world, there must be the raw presence of being-in-the-world. The world doesn't appear in the abstract to a disembodied perspective floating in space… it appears to us, exactly where and when we are. That means to you or to me right now. In other words, you can't ignore the brute, existential, phenomenological fact of being subjects."
"What scientists say matters."
"When should a scientist make public declarations about a cutting-edge topic with absolute certainty? I'd say never. There is no clear-cut certainty in cutting-edge science. There are hypotheses that should be tested more until there is community consensus. Even then, consensus is not guaranteed proof. The history of science is full of examples where leading scientists were convinced of something, only to be proven wrong later."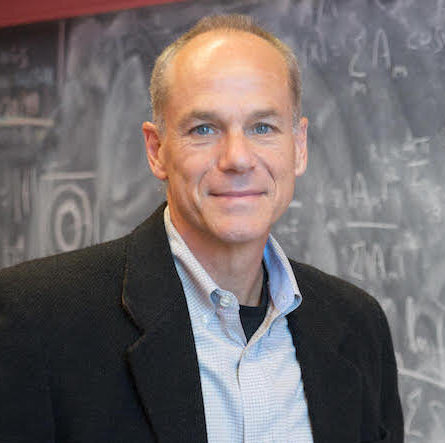 The truth is out there, but it's probably not in the latest whistleblower's report.
The multiverse pushes beyond the limits of the scientific method. From our vantage point in the Universe, we cannot know if it's real.
Origin of life studies have always focused on a set of strict environments that could give rise to life. Ante-life opens new possibilities.
How are we to deal with the quantization of spacetime and gravity?
It's a useful fiction — but it's still fiction.
There is no such thing as a void in the Universe.
There are two methods to measure the expansion rate of the Universe. The results do not agree with each other, and this is a big problem.
Fear of technology is not new. But we misunderstand its origin. In reality, we don't fear technology but each other.
Perhaps the whole Universe is the result of a vacuum fluctuation, originating from what we could call quantum nothingness. 
The classic picture of Jupiter's great rocky core might be entirely wrong.
We can reasonably say that we understand the history of the Universe within one-trillionth of a second after the Big Bang. That's not good enough.
The problem of the electroweak horizon haunts the standard model of cosmology and beckons us to ask how deep a rethink the model may need.
We have become the greatest threat to ourselves and to life on this planet. We need a set of agreed-upon safeguards to preserve our future.
The standard model of cosmology has a big new problem: Some galaxies seem to be too old.
What began as an annoyance ended as a Nobel Prize-winning discovery about the Big Bang and the origin of the Universe.
How do physicists solve a problem like entropy?
Once the initial blaze of heat dissipated, the constituent particles of atoms were free to bind.
Cosmologists are largely still in the dark about the forces that drive the Universe.
What would become the Big Bang model started from a crucial idea: that the young Universe was denser and hotter.
It may be time for a cosmological paradigm shift.
For many years, some cosmologists embraced the idea of an eternal, steady state universe. But science triumphed over philosophical prejudice.
We do not need to pause AI research. But we do need a pause on the public release of these tools until we can determine how to deal with them.
Einstein called his idea "abominable," but the world of physics came around to embracing the views of Georges Lemaître.
If the evolution of the Universe is a movie, what happens when we rewind it all the way backward?
Temperatures in the Sun's core exceed 10 million degrees Celsius. But how on Earth did we actually come to know that?
Theory without experiment is blind, and experiment without theory is lame.
Science cannot help us understand or describe first-person experience. Zen koans are a powerful form for helping us reach that description.
How scientists found out that we live in a cosmic aquarium.
Cosmic origins remain a mystery.
Not even Einstein immediately knew the power of the equations he gave us.