Why Do Japanese People Love Cuteness? Learn the Science of "Kawaii"
In Japan, kawaii, the love of cuteness, is both culture and science, and it's taking over the world.
30 May, 2016
You might think that everyone loves cute things. But not the way Japanese people do. In Japan, cuteness is a well-established and very prevalent part of the culture. And, of course, there is a scientific explanation for this. Because science will tackle any question. No matter how cute.
---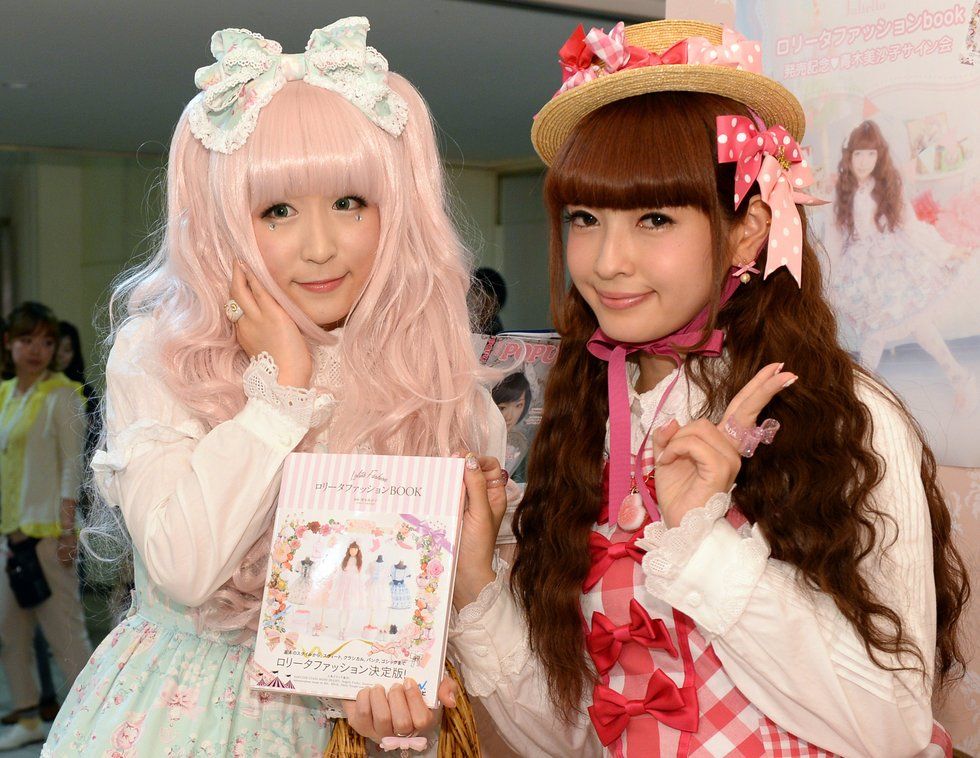 The reason these girls are wearing such outfits boils down to the word "kawaii". Basically, that means "cute" or "lovable" and describes the cultural aspect that has pervaded Japanese pop culture, entertainment, communication, clothing, toys - essentially, everything. 
The word "kawaii" is derived from a phrase that means " a radiant face" which refers to the blushing of an embarrassed person.  Over time, the meaning mutated to the modern "cute" while the way it's written in the Japanese alphabet literally means "able to be loved" - a great clue for amateur psychologists.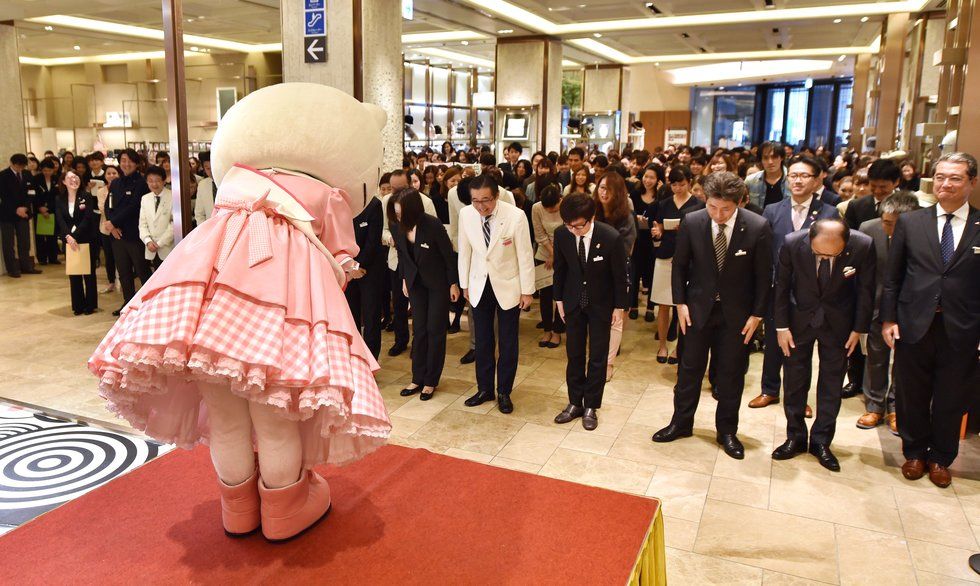 Hello Kitty (L), a one-day manager of the Mitsukoshi department store in Tokyo's glitzy Ginza district, greets to clerks during a morning meeting before the opening on November 1, 2014. Hello Kitty marked her 40th anniversary on November 1, appearing at an upscale Tokyo department store and performing shows at a theme park. AFP PHOTO / KAZUHIRO NOGI (Photo credit should read KAZUHIRO NOGI/AFP/Getty Images)
Historically, the rise of cuteness goes back to the 1970s, with an emergence of a new style of cute writing practiced by teenage girls who began to use mechanical pencils. These produced much finer lines than traditional Japanese writing and a popular new style emerged, where girls wrote big, round characters accompanied by cute little pictures (think - emojis). This style caught on, but was hard to read and as such was banned in schools.
Eventually, however, it made it into magazines and comics and coincided with the rise of other cute cultural aspects like Hello Kitty, the uber-cute fictional character (bobtail cat with a red bow) that became a merchandising juggernaut.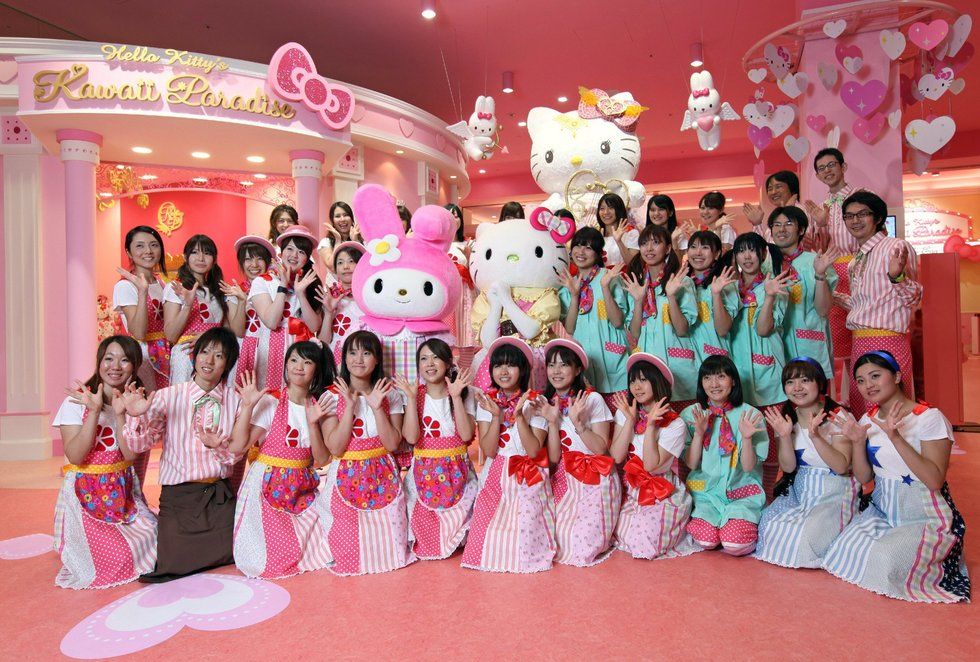 Other cute dolls followed, quickly adopted by Japanese teen girls, then spreading to other demographic segments. Anyone who's ever played Nintendo video games has experienced the amazing variety of cute characters living in their worlds.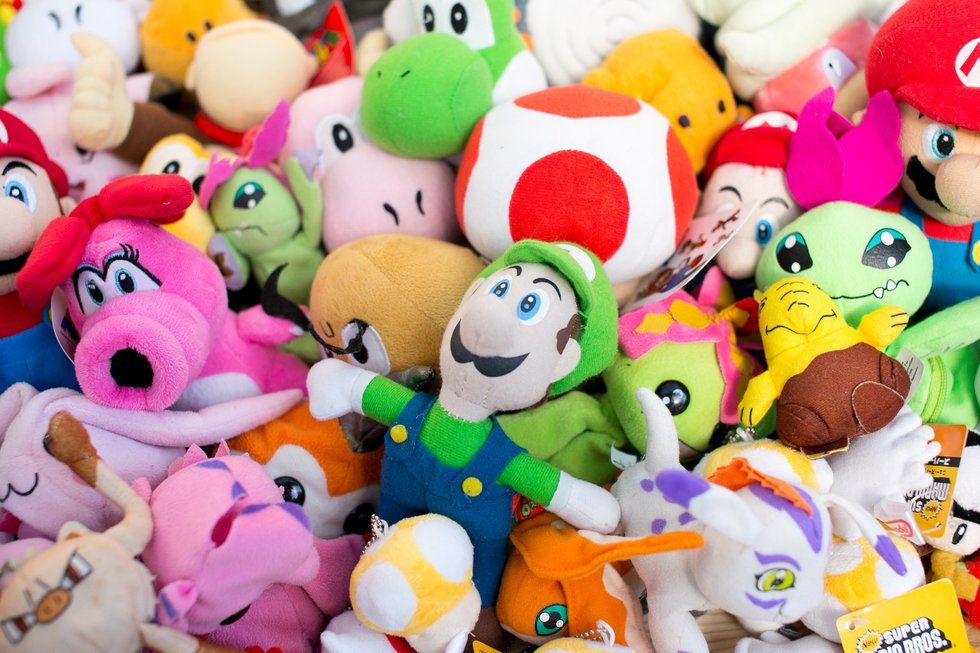 In today's Japanese culture, Kawaii is expressed in many ways. Women and men partake of the culture of cuteness. Men shave their legs to mimic a pubescent look, while singers and actors often have longer hair. Studies found that Japanese women prefer the "cute look" of a "childish round face" with large eyes that signify innocence. In fact, some women attempt to change the size of their eyes by wearing large contact lenses, large eyelashes, strong eye makeup and surgically modify their eyelids.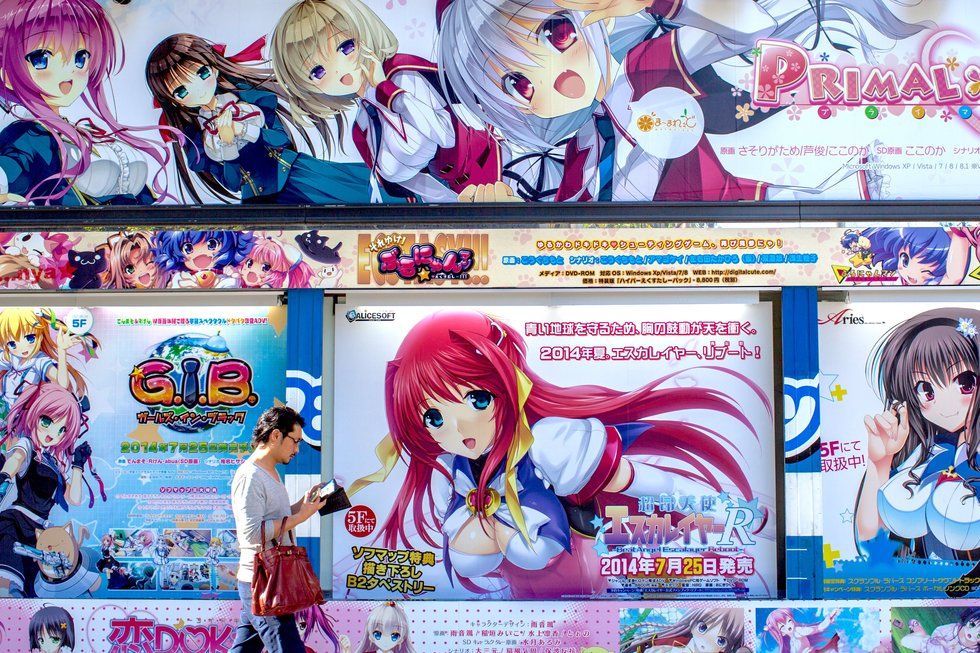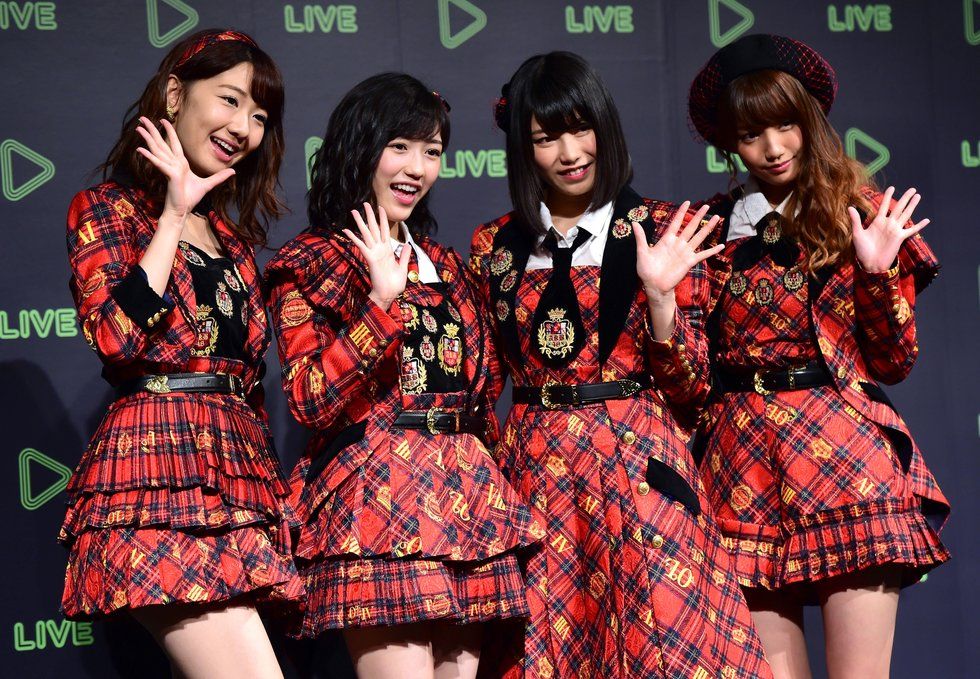 Japan's girl pop group AKB48 members (L-R) Yuki Kashiwagi, Mayu Watanabe, Yui Yokoyama and Rena Kato pose for photographs. (Photo credit: YOSHIKAZU TSUNO/AFP/Getty Images)
Japanese pop culture features many kawaii idols, while "Lolita fashion" is such a popular trend that even Westerners have come to expect it of Japanese girls. It's a mixture of Victorian and Rococo fashions, combined with gothic elements to achieve a porcelain doll appearance of cuteness and innocence, with an underlying forbidden sexuality. If you love lace, ribbons, ruffles, aprons, parasols, large heels, and petticoats, you might want to give it a try.
Here is a video about a kawaii-obsessed fashion subculture that has emerged in a Tokyo neighborhood:
Kawaii is also expressed in Japanese technology, with particular growth of a variety of sweet robots that promise to help in every aspect of life.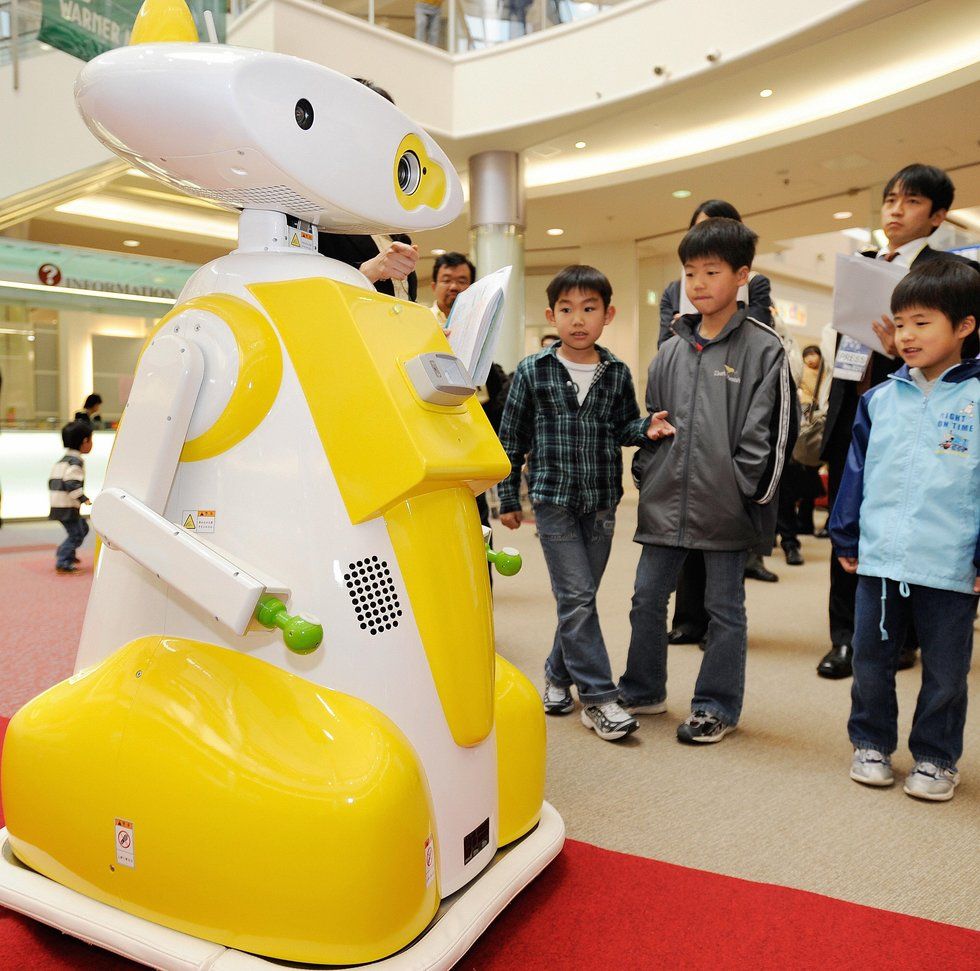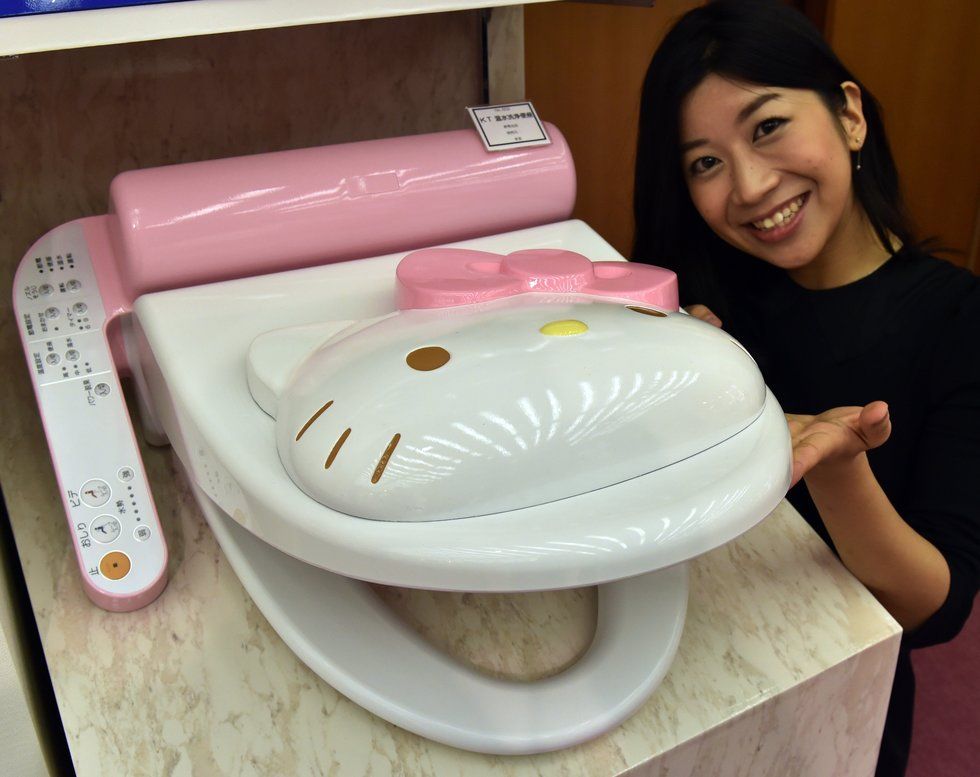 Yes, this is a Hello Kitty hi-tech toilet seat.
While you may dismiss cuteness as a regional peculiarity, there is science to back up the unexpected usefulness of life in kawaii. A study by researchers from the University of Hiroshima did several experiments on students and found that their performance on a variety of tasks like fine motor dexterity and non-visual searches improved after viewing cute images of puppies and kittens. The scientists concluded that this is due to the increase in narrowing attentional focus that resulted from viewing the cute images. They advocated the use of cute images and objects in work spaces to improve productivity. Here are some such images to tide you over.
And here are more Kawaii pics from Japan to soothe your soul: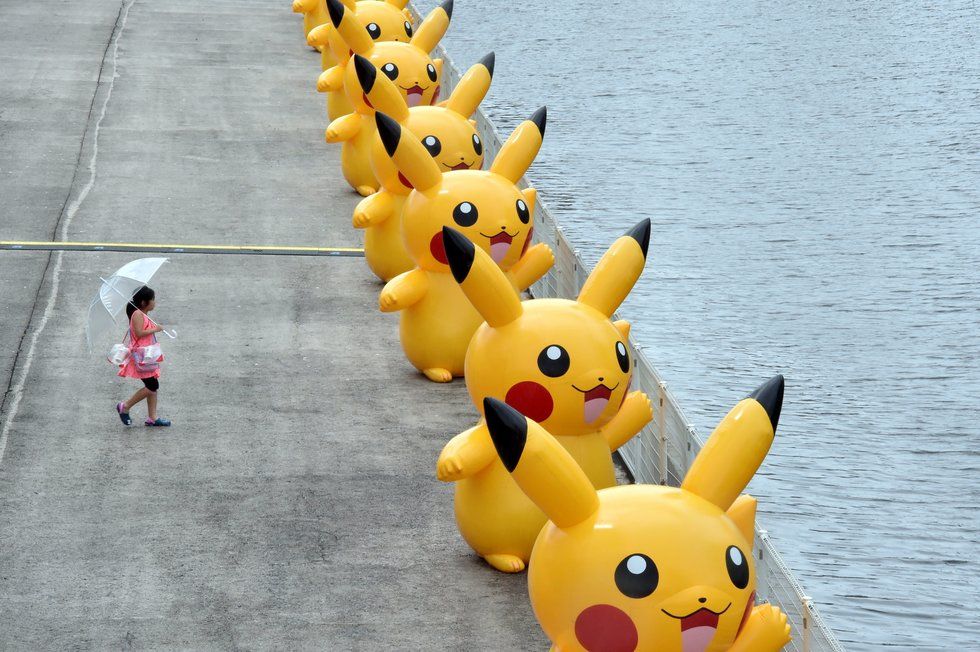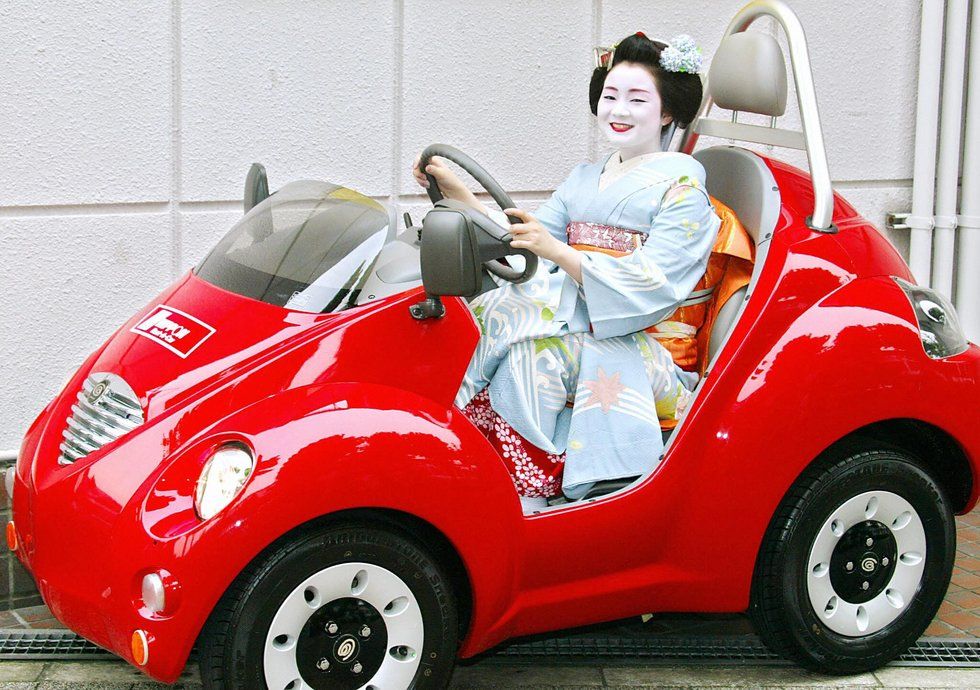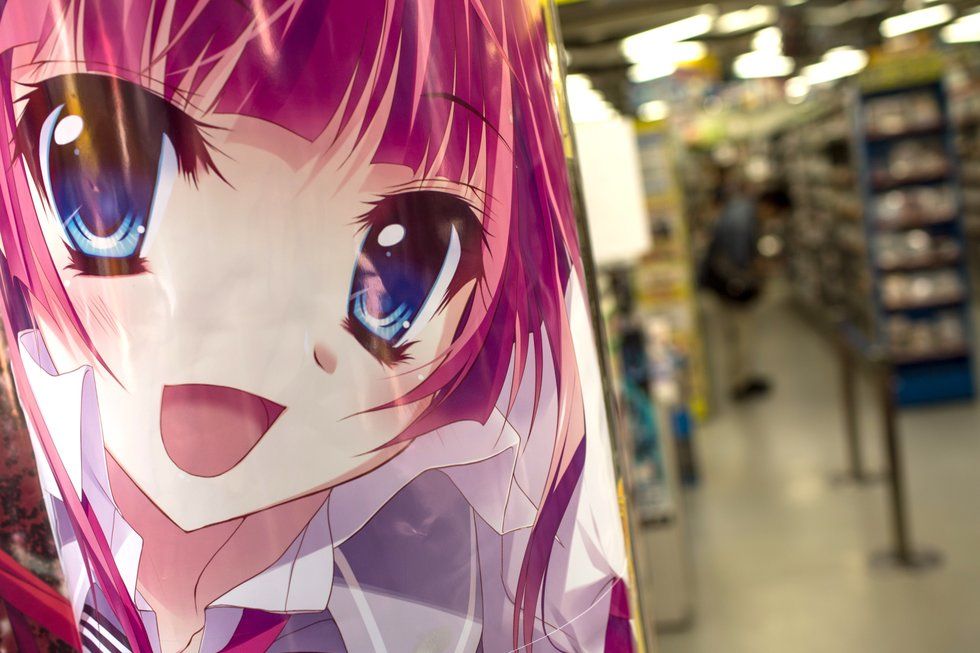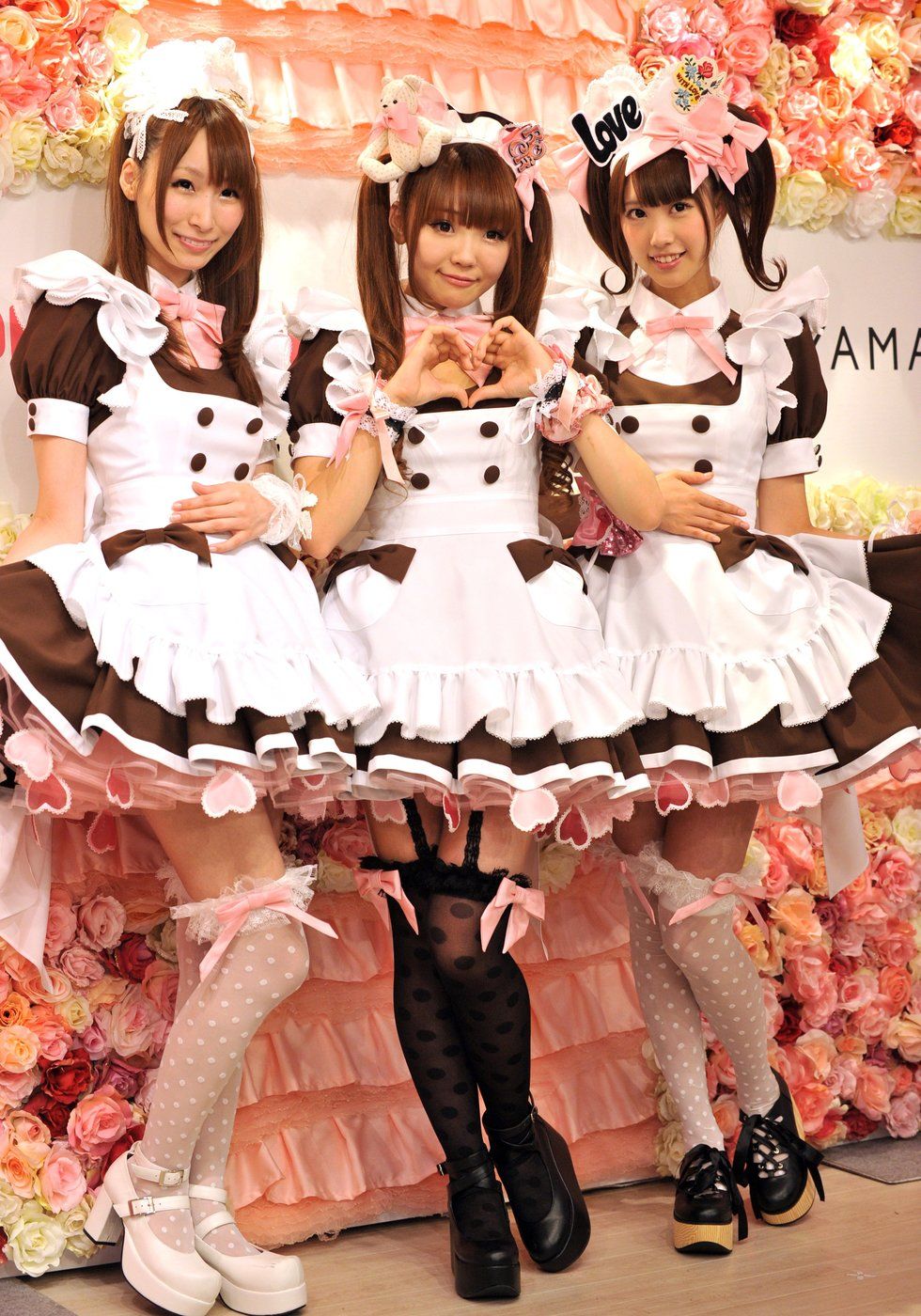 Waitresses (L-R) Minami, Hitomi and Kiki, display their new uniforms at the maid cafe '@home cafe' in Tokyo's Akihabra. Japanese designer Keita Maruyama designed the new uniforms for the maid cafe, which is a popular icon of Japanese subculture. (Photo credit: YOSHIKAZU TSUNO/AFP/GettyImages)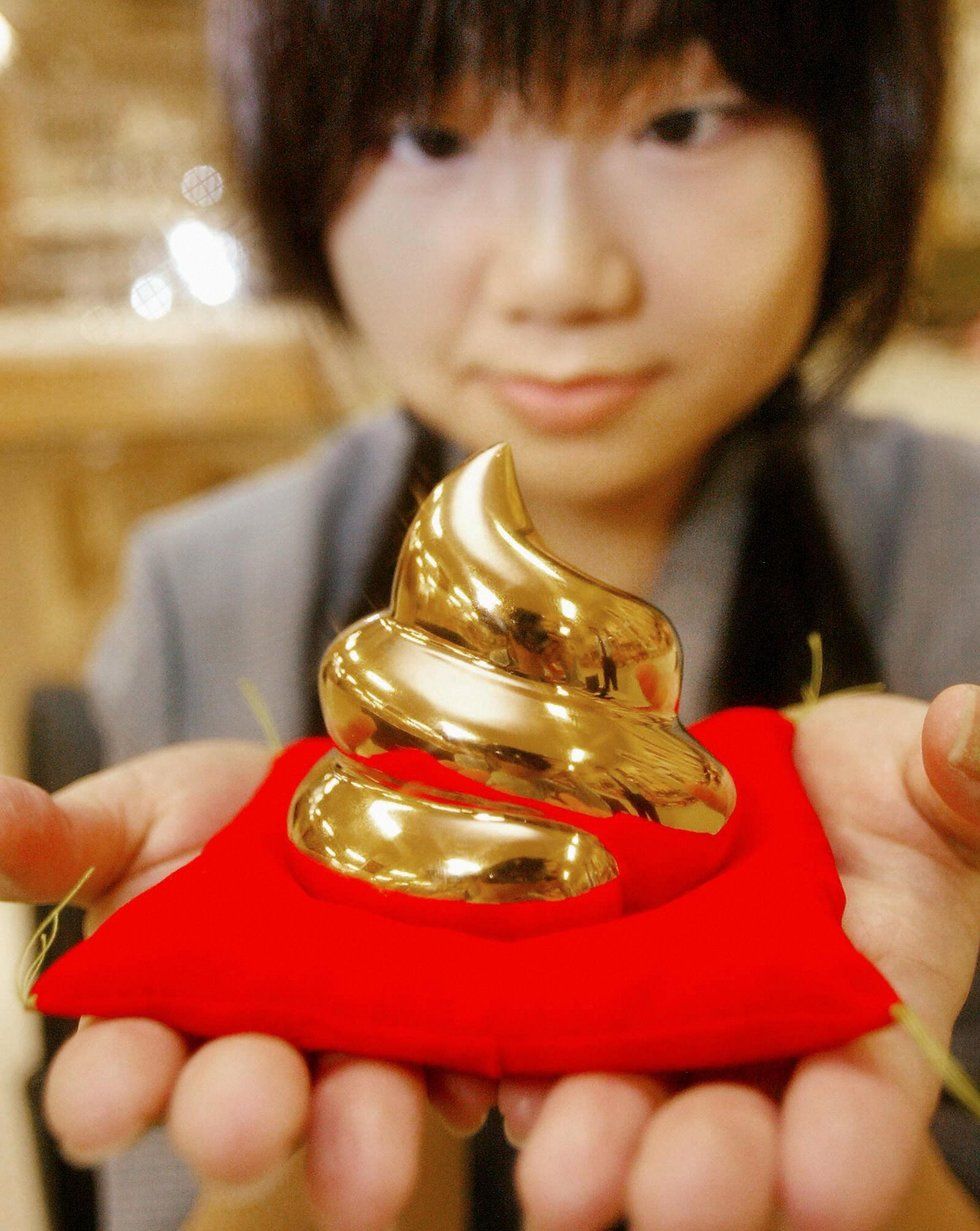 Yes, it's cute golden poop.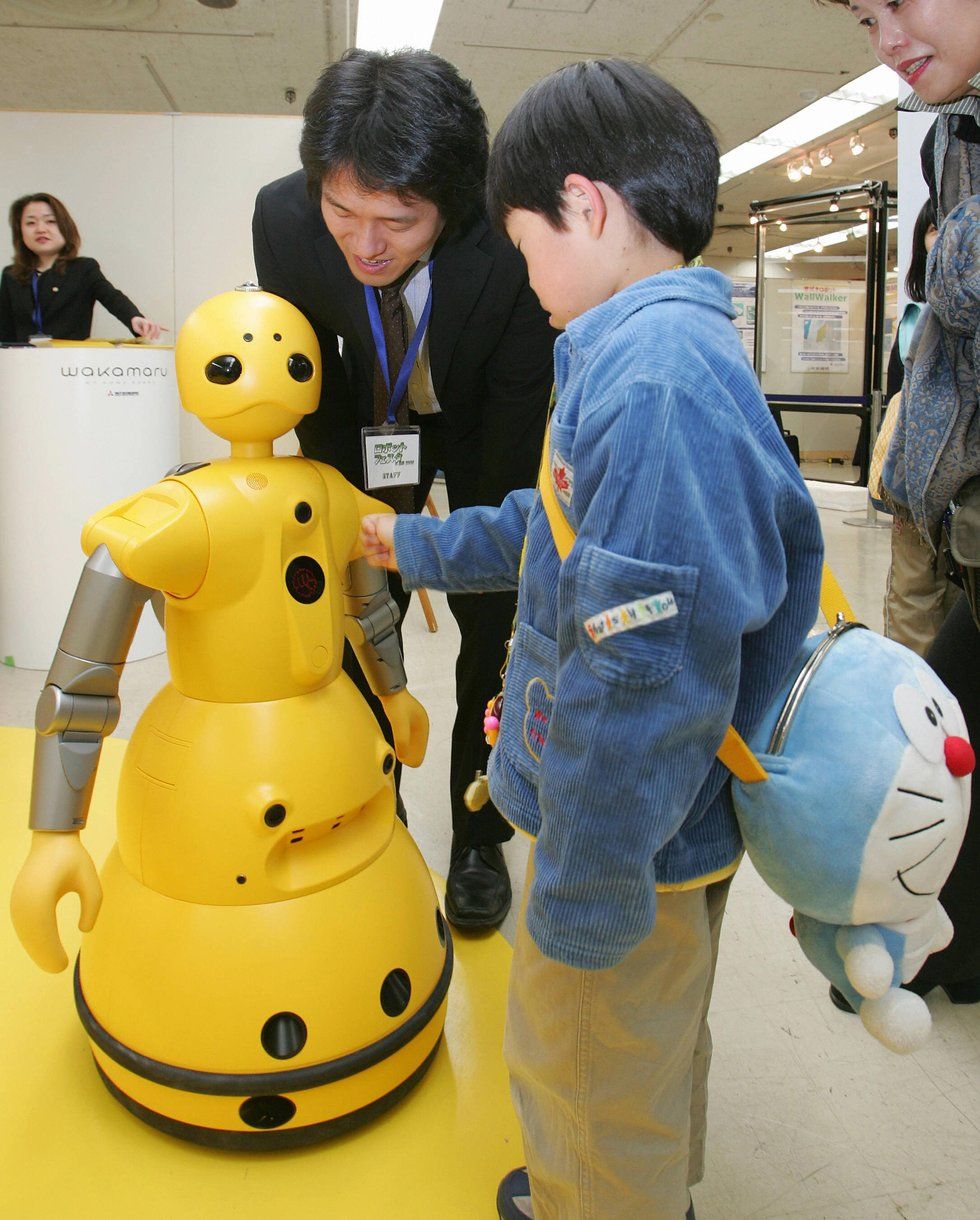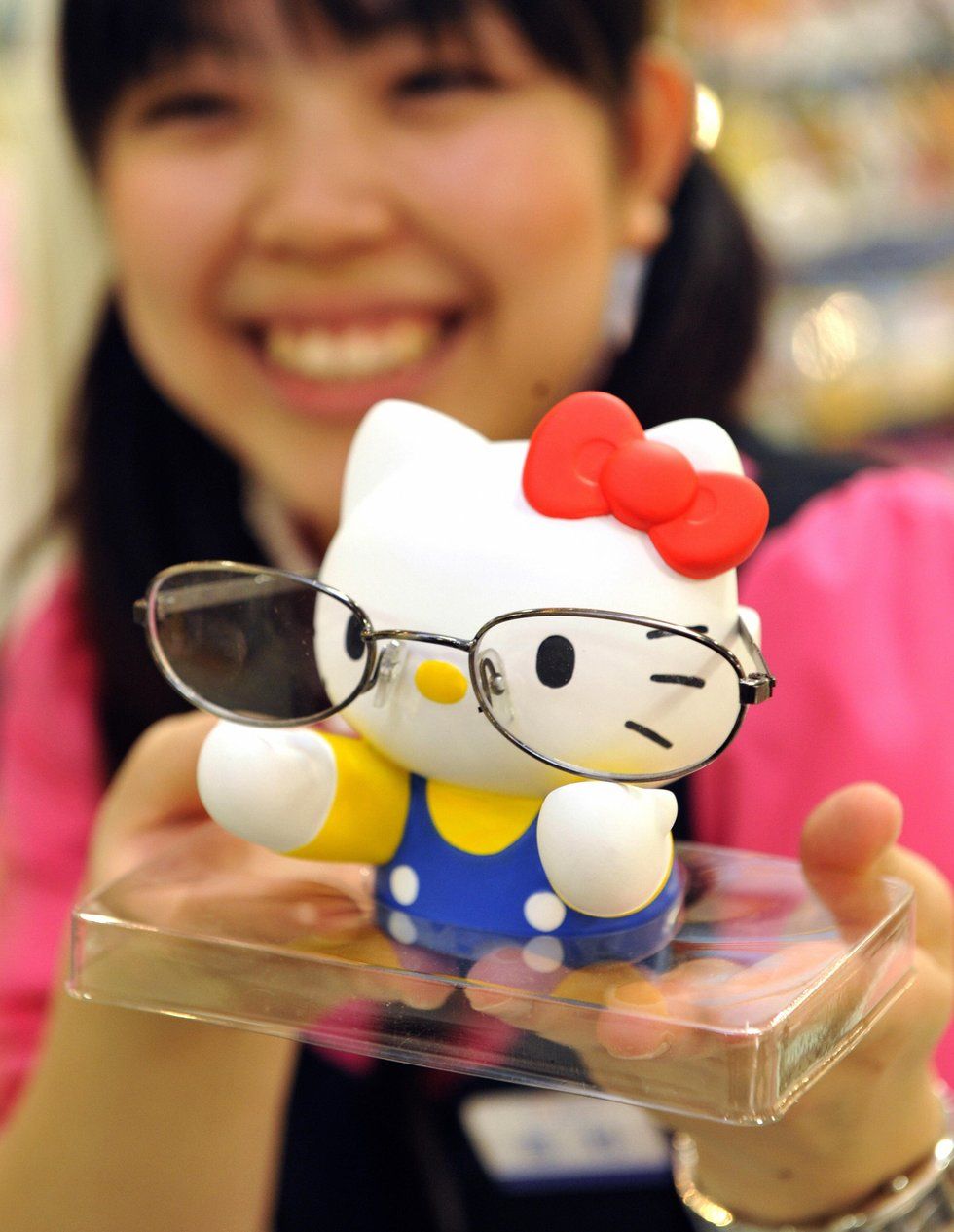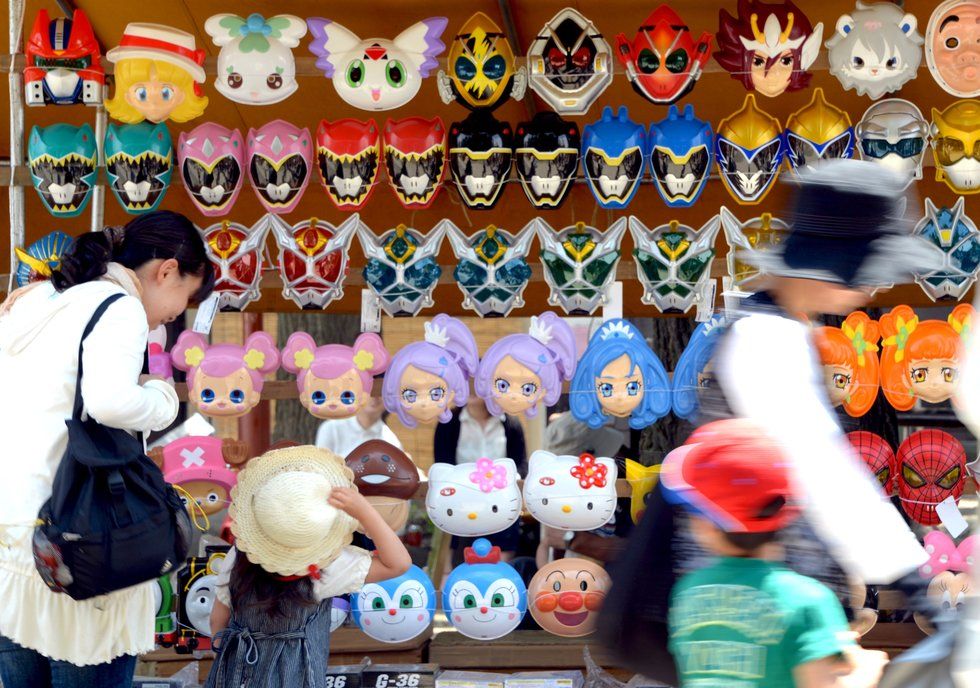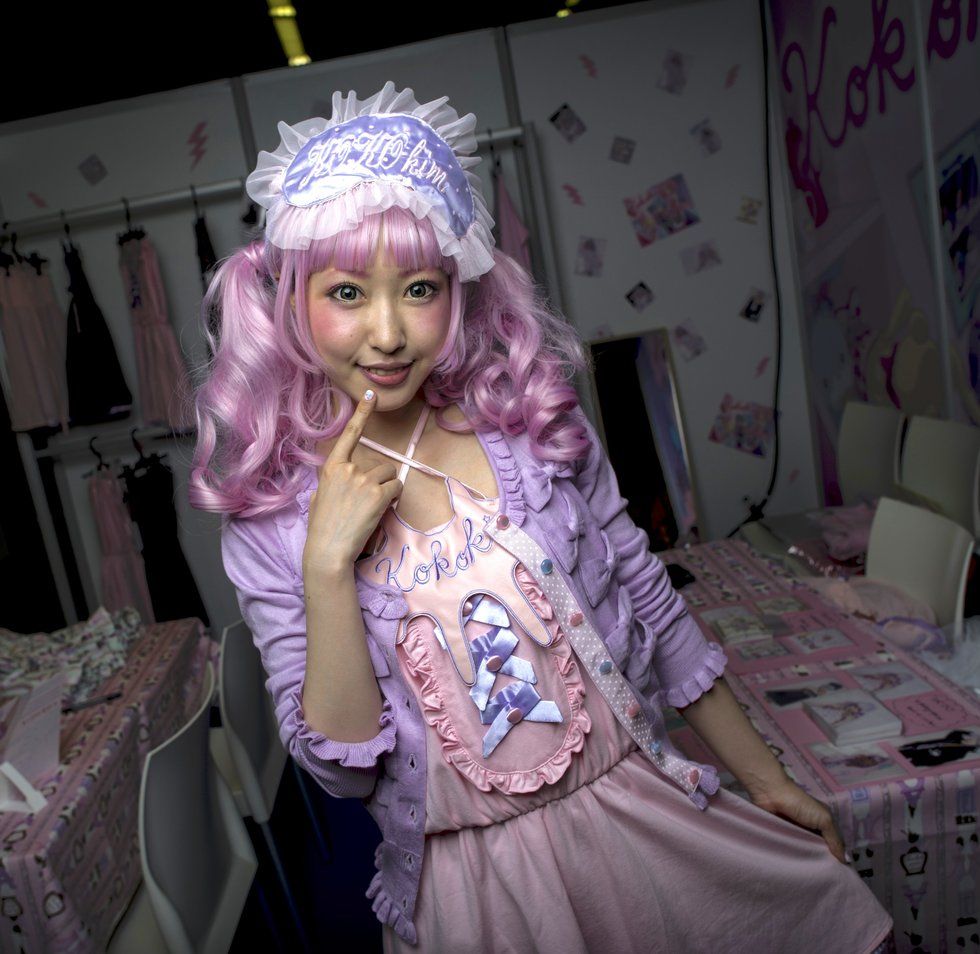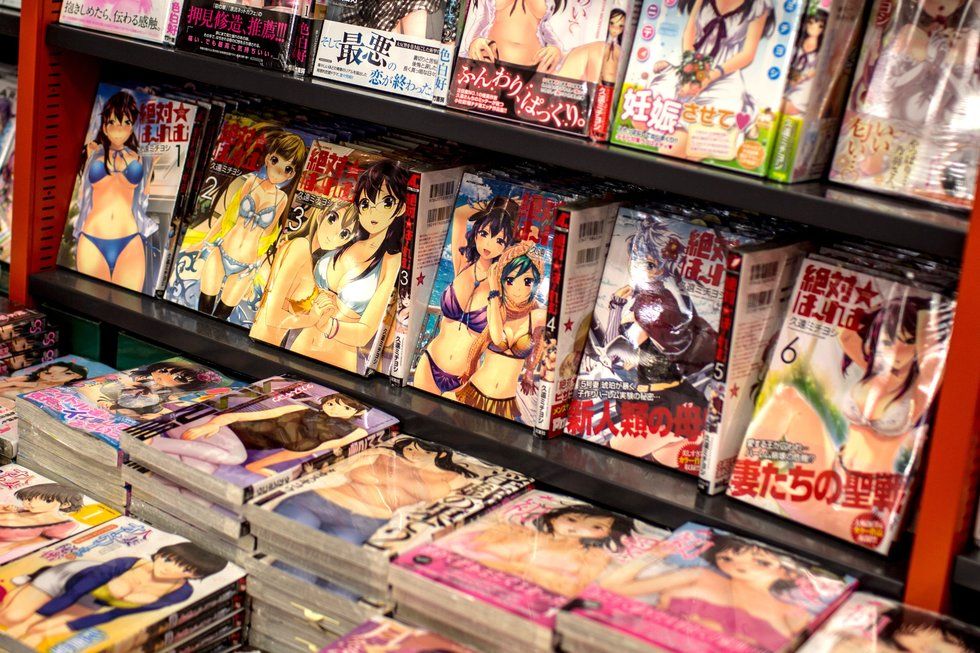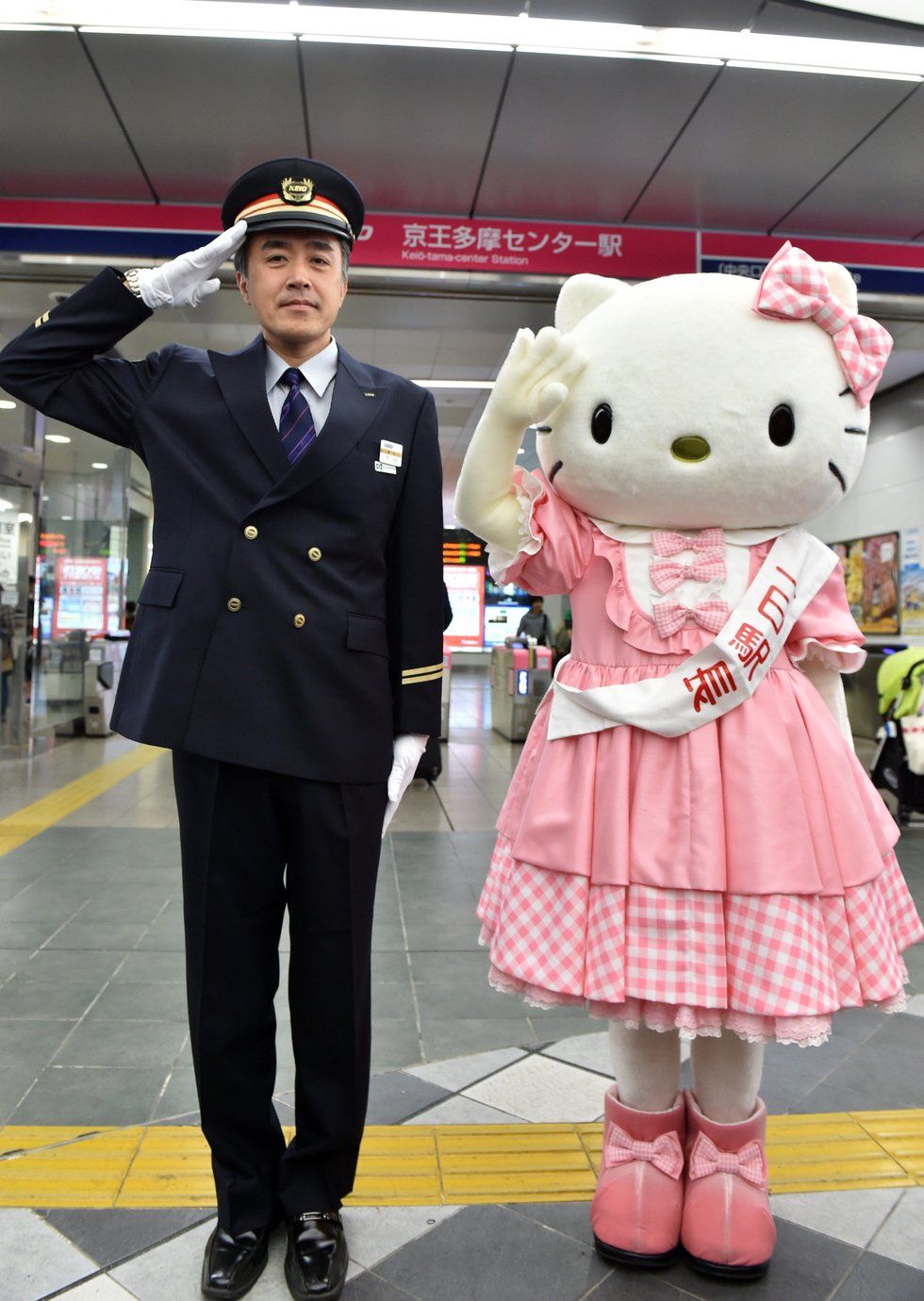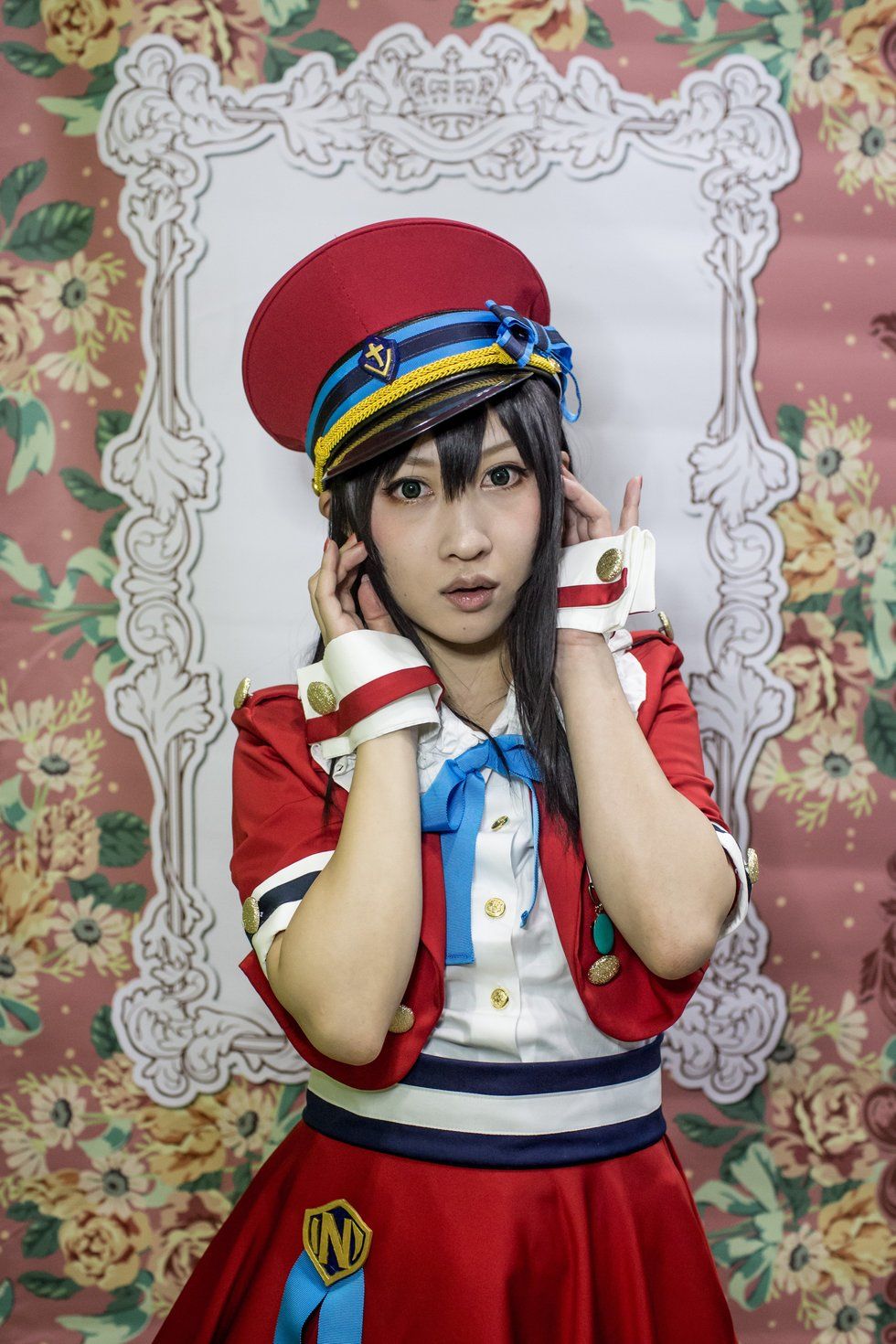 What can 3D printing do for medicine? The "sky is the limit," says Northwell Health researcher Dr. Todd Goldstein.
Northwell Health
Sponsored by Northwell Health
Medical professionals are currently using 3D printers to create prosthetics and patient-specific organ models that doctors can use to prepare for surgery.
Eventually, scientists hope to print patient-specific organs that can be transplanted safely into the human body.
Northwell Health, New York State's largest health care provider, is pioneering 3D printing in medicine in three key ways.
Big Think Edge
Push Past Negative Self-Talk: Give Yourself the Proper Fuel to Attack the World, with David Goggins, Former NAVY SealIf you've ever spent 5 minutes trying to meditate, you know something most people don't realize: that our minds are filled, much of the time, with negative nonsense. Messaging from TV, from the news, from advertising, and from difficult daily interactions pulls us mentally in every direction, insisting that we focus on or worry about this or that. To start from a place of strength and stability, you need to quiet your mind and gain control. For former NAVY Seal David Goggins, this begins with recognizing all the negative self-messaging and committing to quieting the mind. It continues with replacing the negative thoughts with positive ones.
As Game of Thrones ends, a revealing resolution to its perplexing geography.
Strange Maps
The fantasy world of Game of Thrones was inspired by real places and events.
But the map of Westeros is a good example of the perplexing relation between fantasy and reality.
Like Britain, it has a Wall in the North, but the map only really clicks into place if you add Ireland.
Big Think Edge
Master Execution: How to Get from Point A to Point B in 7 Steps, with Rob Roy, Retired Navy SEALUsing the principles of SEAL training to forge better bosses, former Navy SEAL and founder of the Leadership Under Fire series Rob Roy, a self-described "Hammer", makes people's lives miserable in the hopes of teaching them how to be a tougher—and better—manager. "We offer something that you are not going to get from reading a book," says Roy. "Real leaders inspire, guide and give hope."Anybody can make a decision when everything is in their favor, but what happens in turbulent times? Roy teaches leaders, through intense experiences, that they can walk into any situation and come out ahead. In this lesson, he outlines seven SEAL-tested steps for executing any plan—even under extreme conditions or crisis situations.
Big think's weekly newsletter.
Get smarter faster from the comfort of your inbox.
See our newsletter privacy policy
here
Most Popular
Most Recent
Big think's weekly newsletter.
Get smarter faster from the comfort of your inbox.
See our newsletter privacy policy
here
© Copyright 2007-2019 & BIG THINK, BIG THINK EDGE,
SMARTER FASTER trademarks owned by The Big Think, Inc. All rights reserved.