Why Do Japanese People Love Cuteness? Learn the Science of "Kawaii"
In Japan, kawaii, the love of cuteness, is both culture and science, and it's taking over the world.
30 May, 2016
You might think that everyone loves cute things. But not the way Japanese people do. In Japan, cuteness is a well-established and very prevalent part of the culture. And, of course, there is a scientific explanation for this. Because science will tackle any question. No matter how cute.
---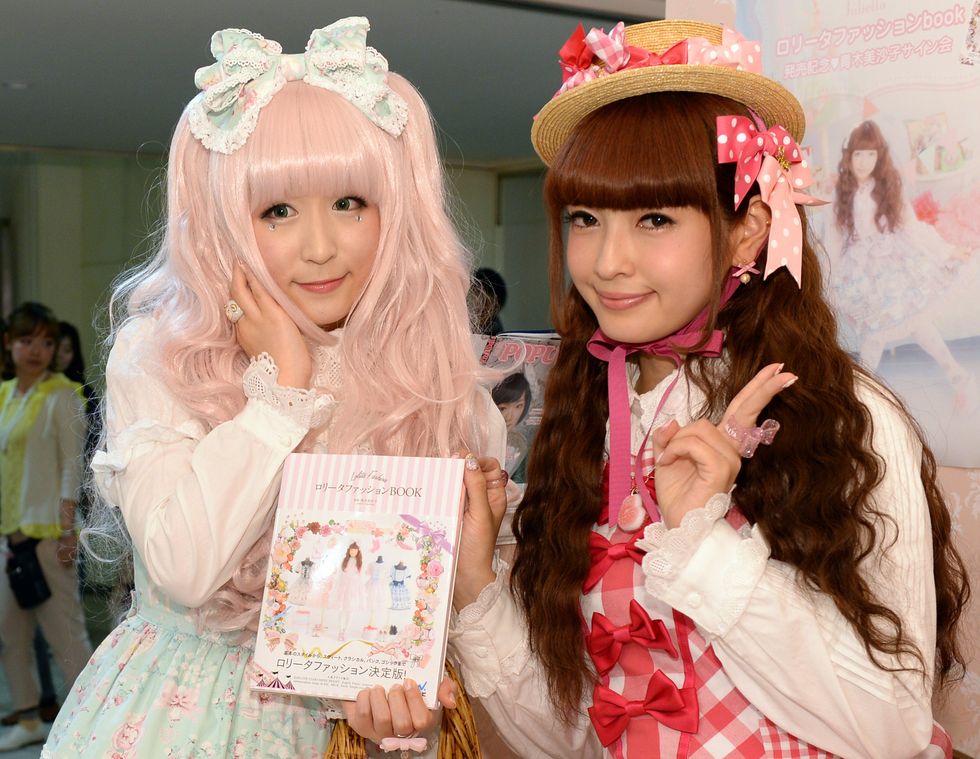 The reason these girls are wearing such outfits boils down to the word "kawaii". Basically, that means "cute" or "lovable" and describes the cultural aspect that has pervaded Japanese pop culture, entertainment, communication, clothing, toys - essentially, everything.
The word "kawaii" is derived from a phrase that means " a radiant face" which refers to the blushing of an embarrassed person. Over time, the meaning mutated to the modern "cute" while the way it's written in the Japanese alphabet literally means "able to be loved" - a great clue for amateur psychologists.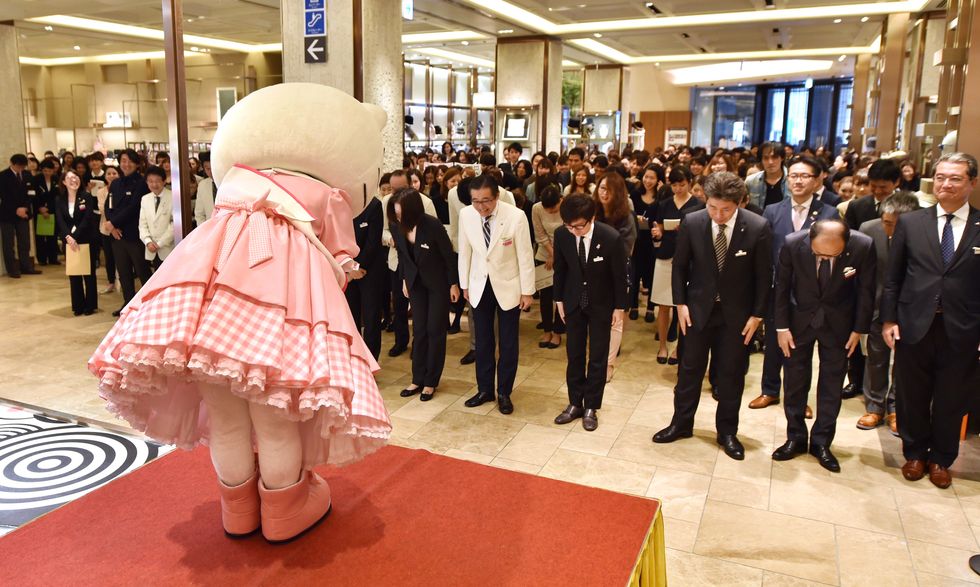 Hello Kitty (L), a one-day manager of the Mitsukoshi department store in Tokyo's glitzy Ginza district, greets to clerks during a morning meeting before the opening on November 1, 2014.KAZUHIRO NOGI/AFP/Getty Images
Historically, the rise of cuteness goes back to the 1970s, with an emergence of a new style of cute writing practiced by teenage girls who began to use mechanical pencils. These produced much finer lines than traditional Japanese writing and a popular new style emerged, where girls wrote big, round characters accompanied by cute little pictures (think - emojis). This style caught on, but was hard to read and as such was banned in schools.
Eventually, however, it made it into magazines and comics and coincided with the rise of other cute cultural aspects like Hello Kitty, the uber-cute fictional character (bobtail cat with a red bow) that became a merchandising juggernaut.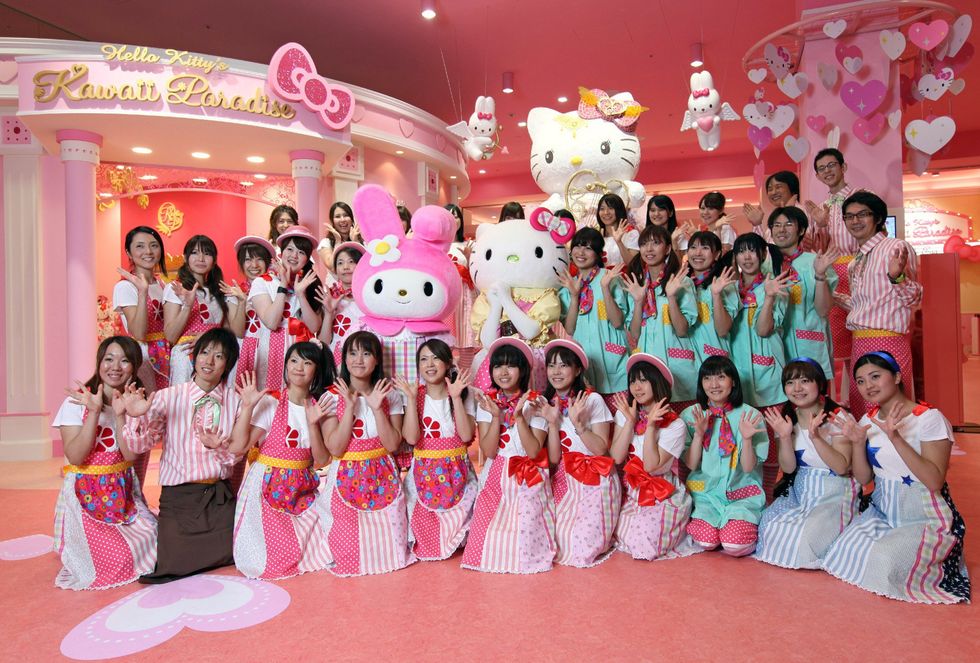 Other cute dolls followed, quickly adopted by Japanese teen girls, then spreading to other demographic segments. Anyone who's ever played Nintendo video games has experienced the amazing variety of cute characters living in their worlds.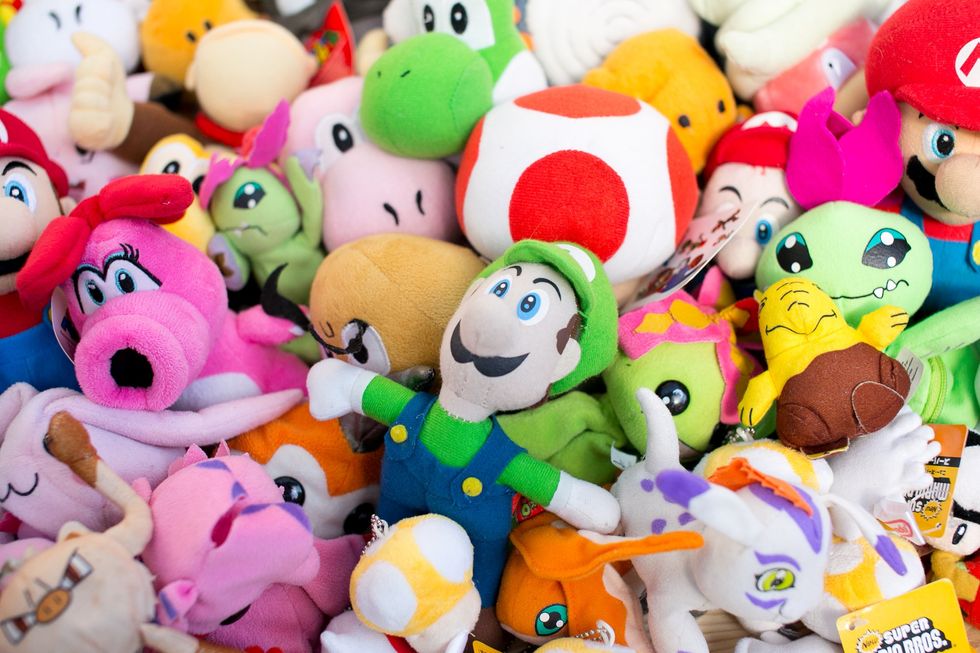 In today's Japanese culture, Kawaii is expressed in many ways. Women and men partake of the culture of cuteness. Men shave their legs to mimic a pubescent look, while singers and actors often have longer hair. Studies found that Japanese women prefer the "cute look" of a "childish round face" with large eyes that signify innocence. In fact, some women attempt to change the size of their eyes by wearing large contact lenses, large eyelashes, strong eye makeup and surgically modify their eyelids.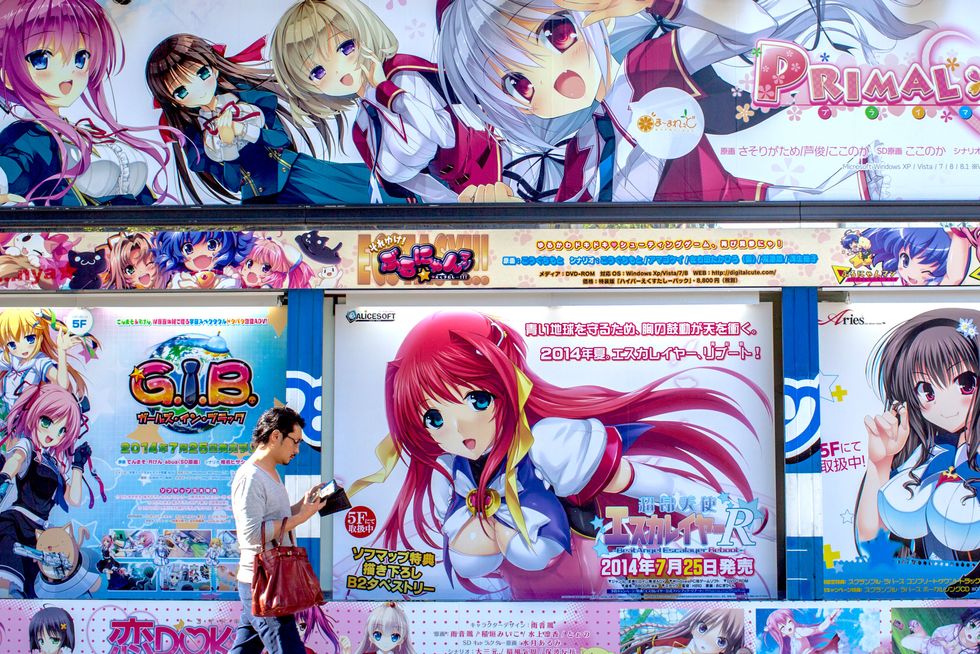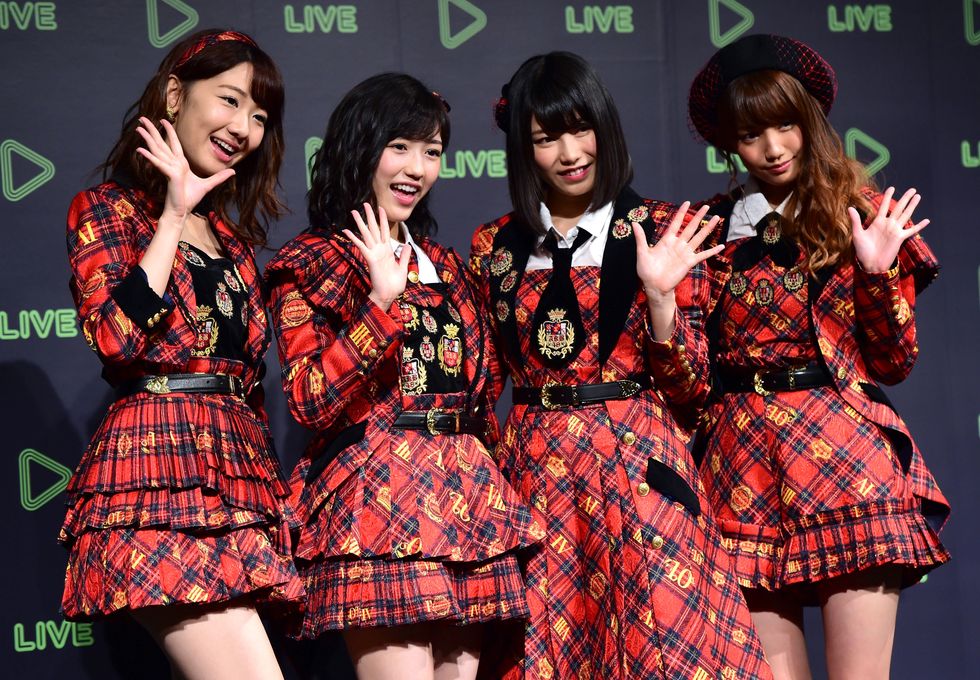 Japan's girl pop group AKB48 members (L-R) Yuki Kashiwagi, Mayu Watanabe, Yui Yokoyama and Rena Kato pose for photographs. YOSHIKAZU TSUNO/AFP/Getty Images
Japanese pop culture features many kawaii idols, while "Lolita fashion" is such a popular trend that even Westerners have come to expect it of Japanese girls. It's a mixture of Victorian and Rococo fashions, combined with gothic elements to achieve a porcelain doll appearance of cuteness and innocence, with an underlying forbidden sexuality. If you love lace, ribbons, ruffles, aprons, parasols, large heels, and petticoats, you might want to give it a try.

Here is a video about a kawaii-obsessed fashion subculture that has emerged in a Tokyo neighborhood:
Kawaii is also expressed in Japanese technology, with particular growth of a variety of sweet robots that promise to help in every aspect of life.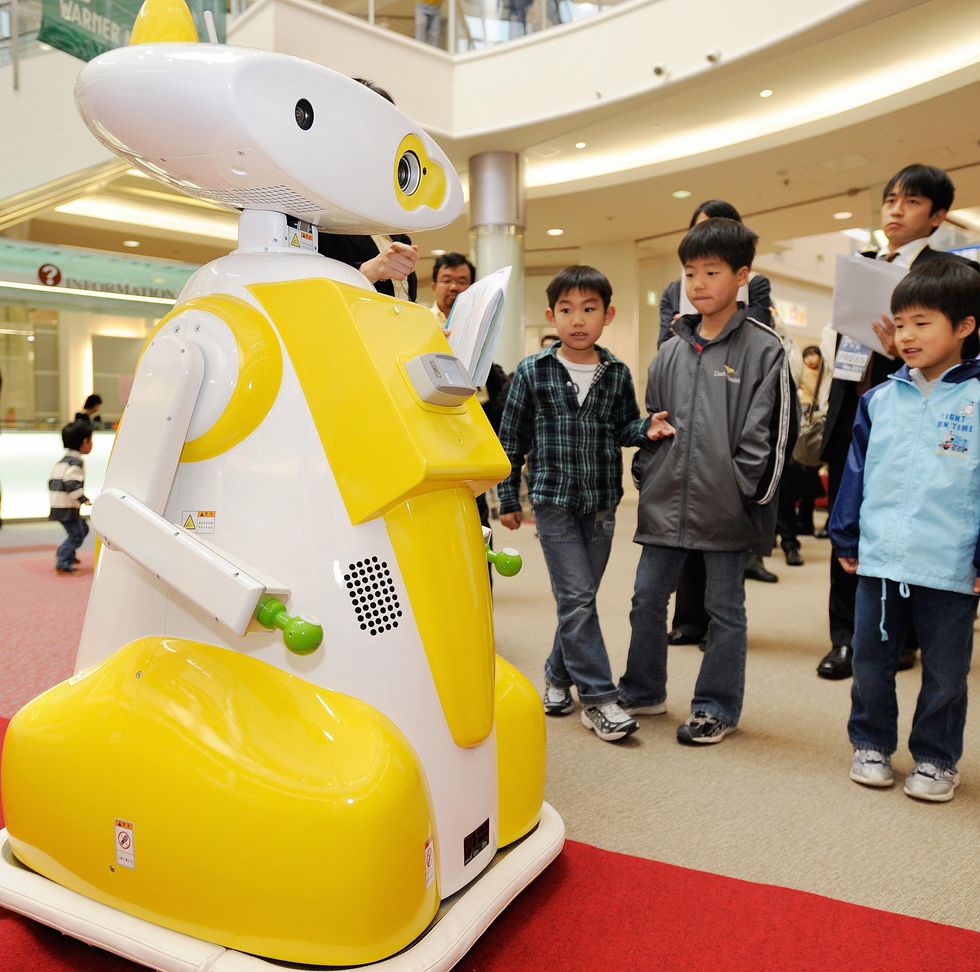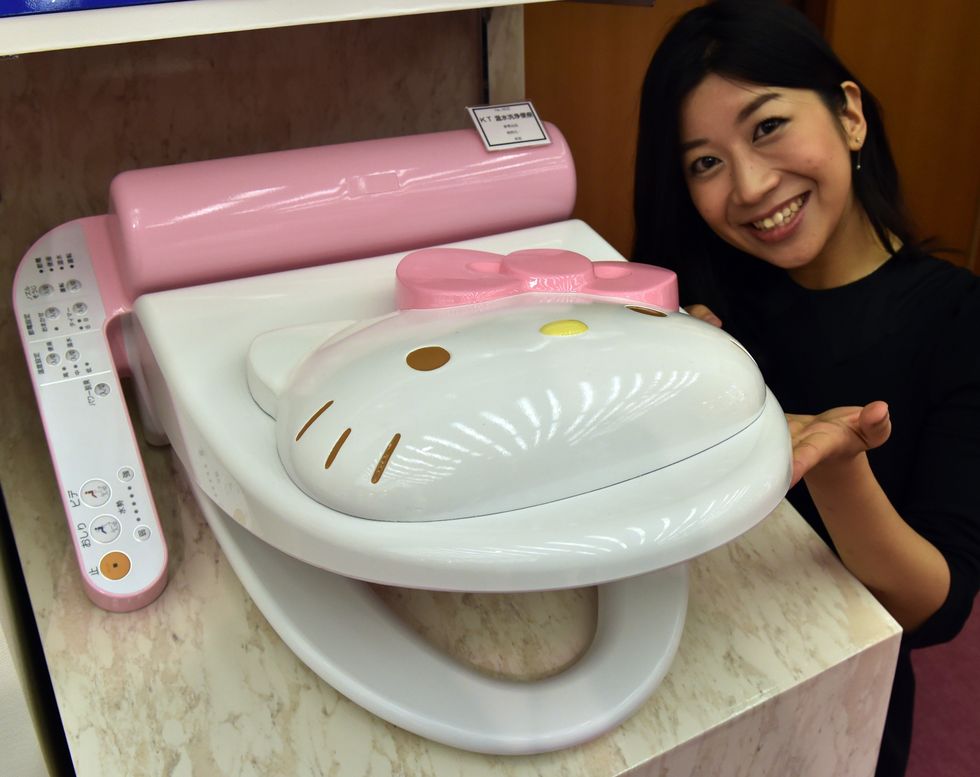 Yes, this is a Hello Kitty hi-tech toilet seat.
While you may dismiss cuteness as a regional peculiarity, there is science to back up the unexpected usefulness of life in kawaii. A study by researchers from the University of Hiroshima did several experiments on students and found that their performance on a variety of tasks like fine motor dexterity and non-visual searches improved after viewing cute images of puppies and kittens. The scientists concluded that this is due to the increase in narrowing attentional focus that resulted from viewing the cute images. They advocated the use of cute images and objects in work spaces to improve productivity. Here are some such images to tide you over.

And here are more Kawaii pics from Japan to soothe your soul: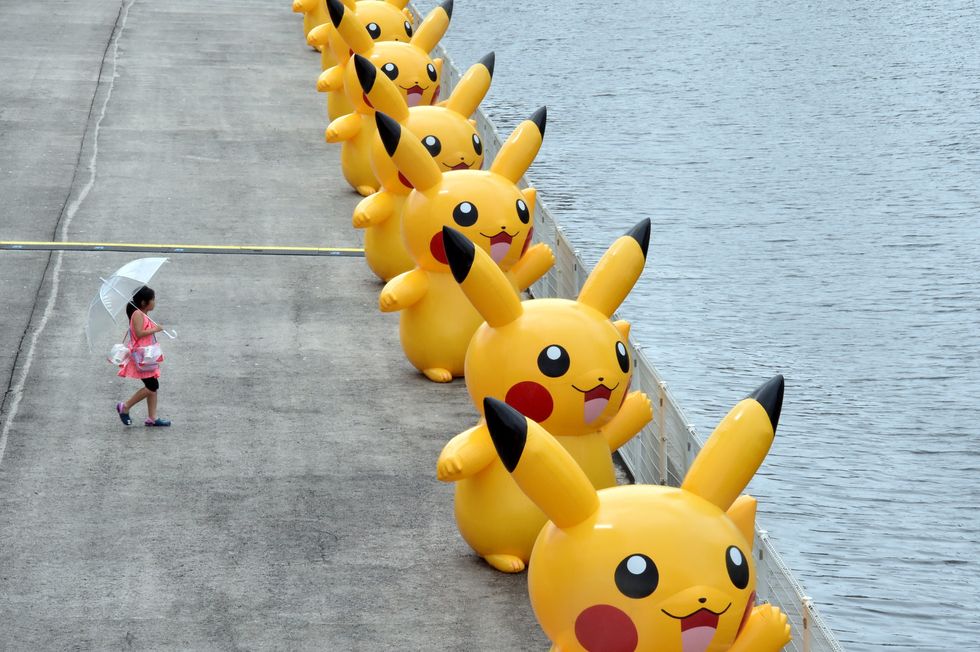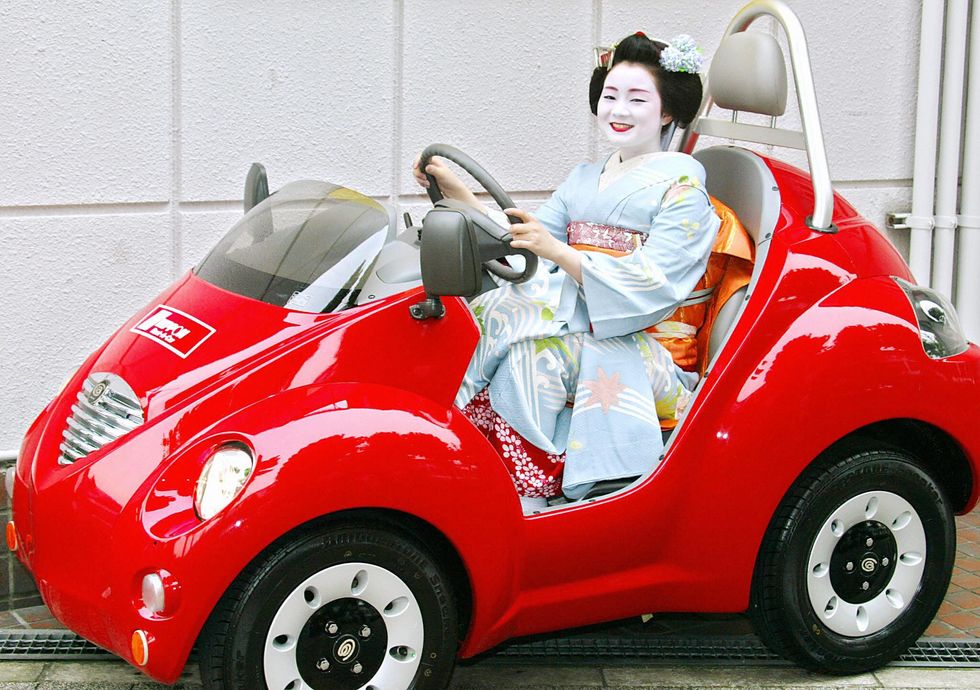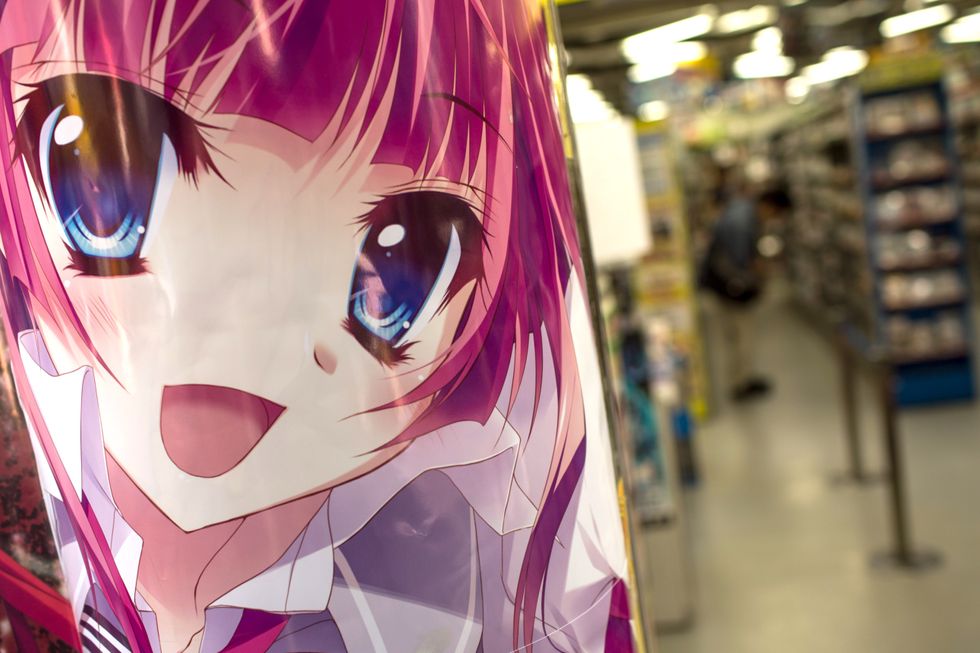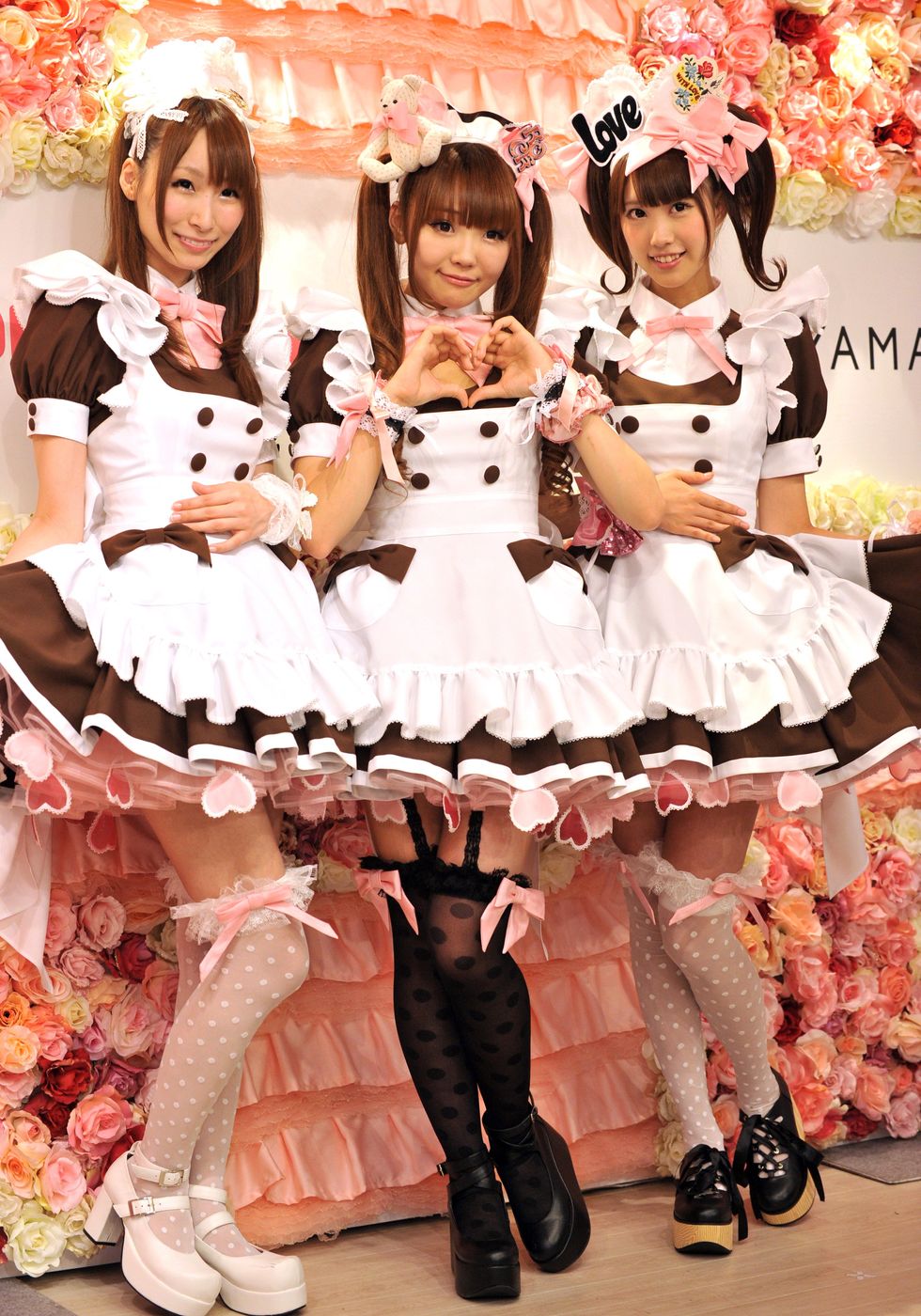 Waitresses (L-R) Minami, Hitomi and Kiki, display their new uniforms at the maid cafe '@home cafe' in Tokyo's Akihabra. Japanese designer Keita Maruyama designed the new uniforms for the maid cafe, which is a popular icon of Japanese subculture. YOSHIKAZU TSUNO/AFP/GettyImages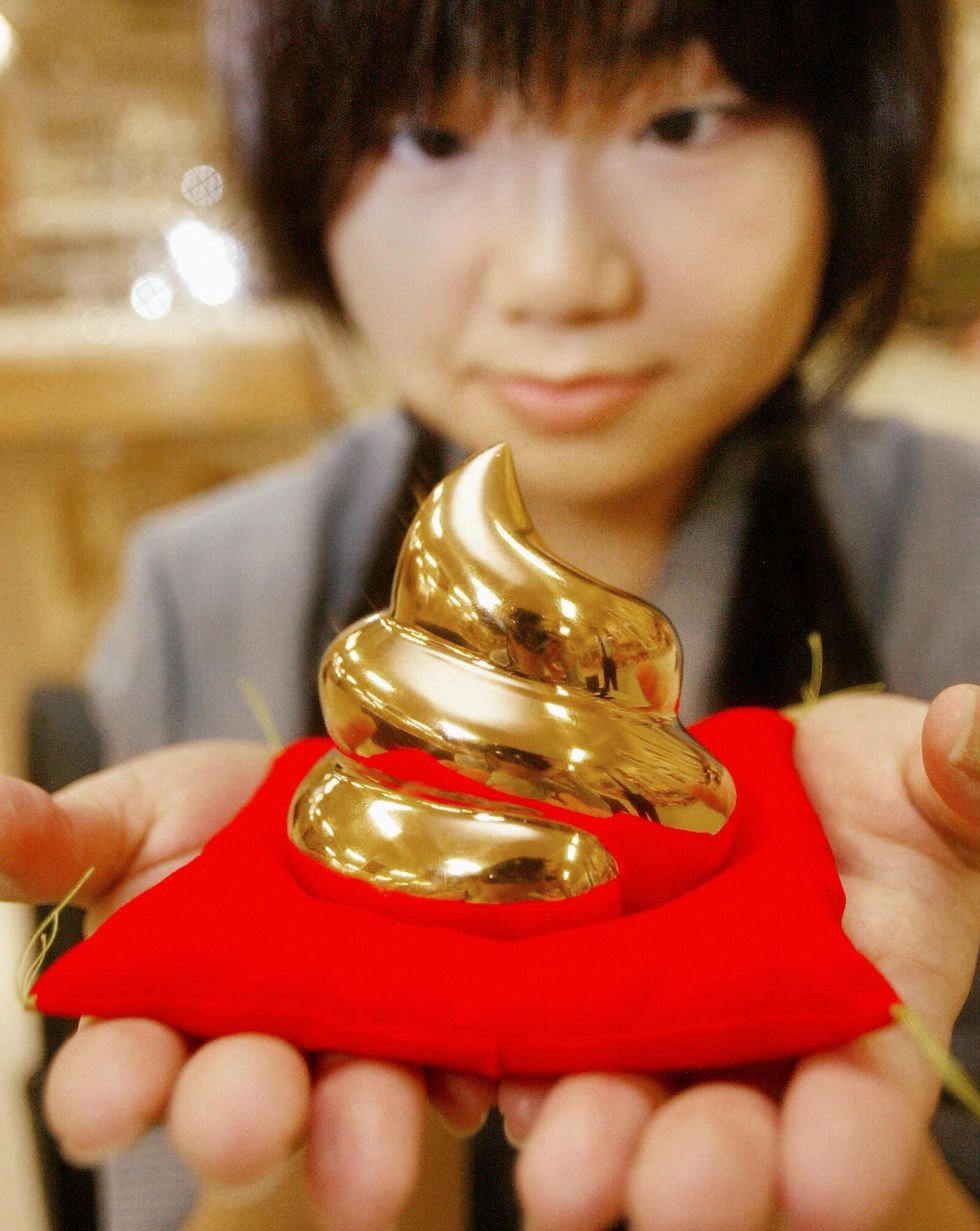 Yes, it's cute golden poop.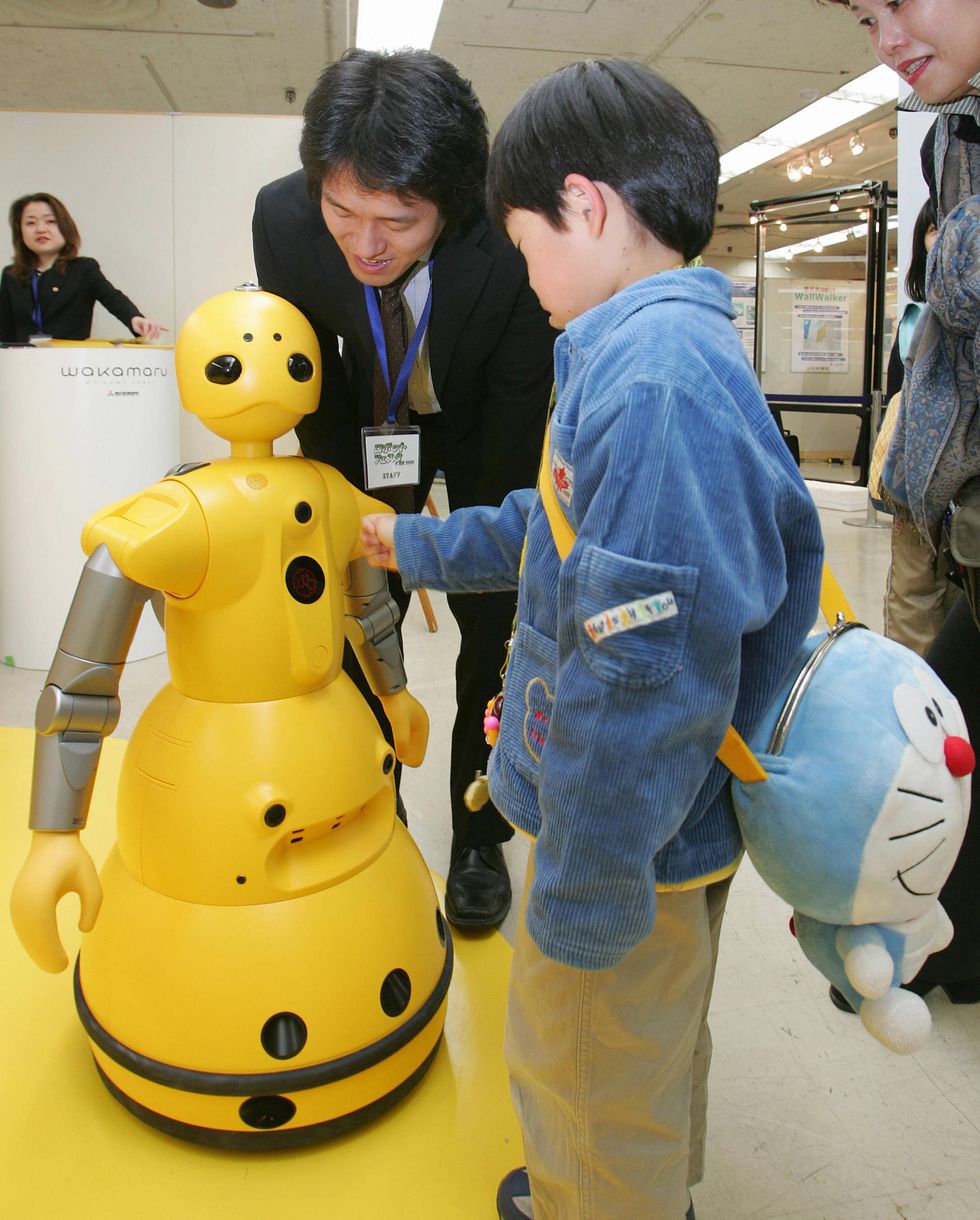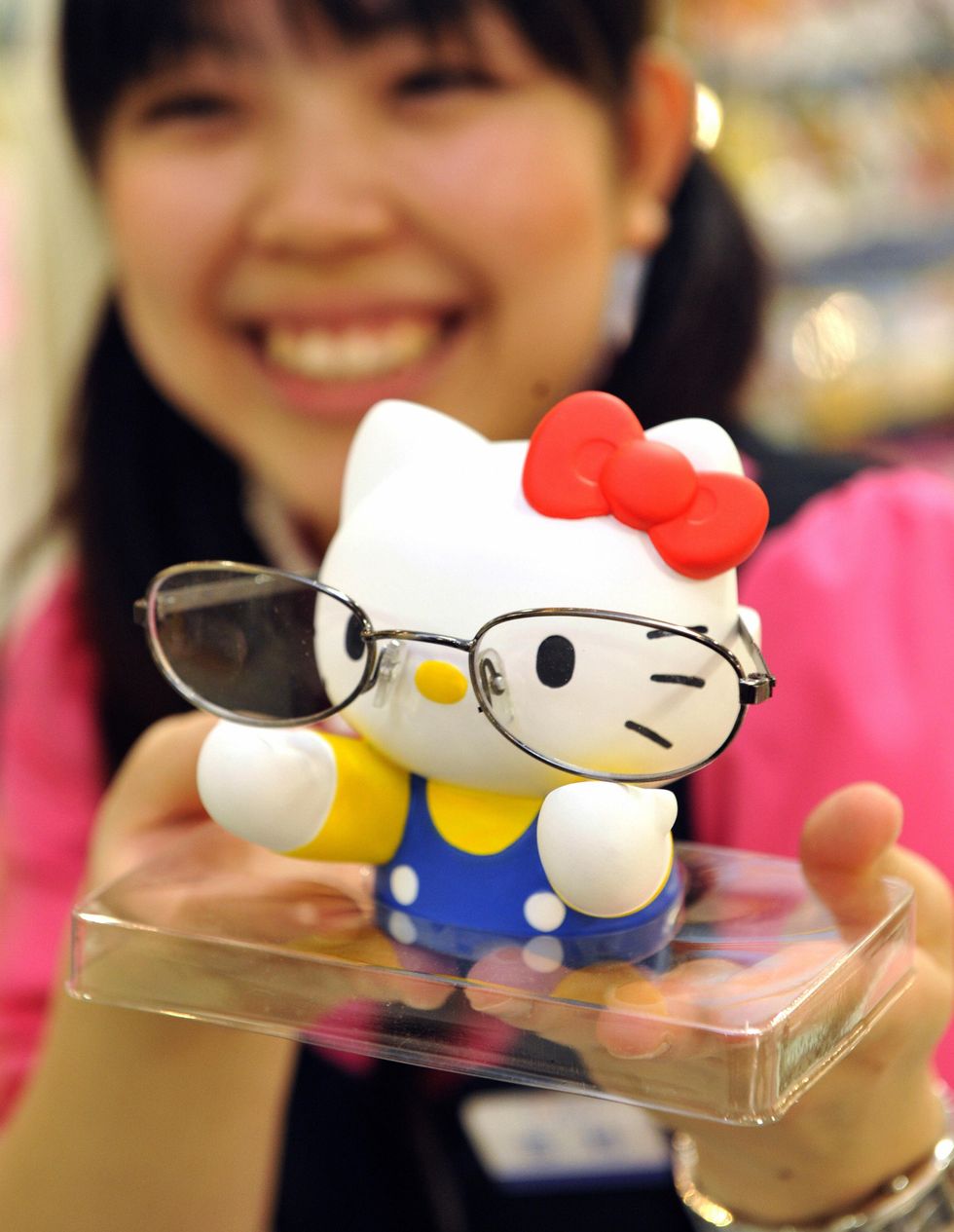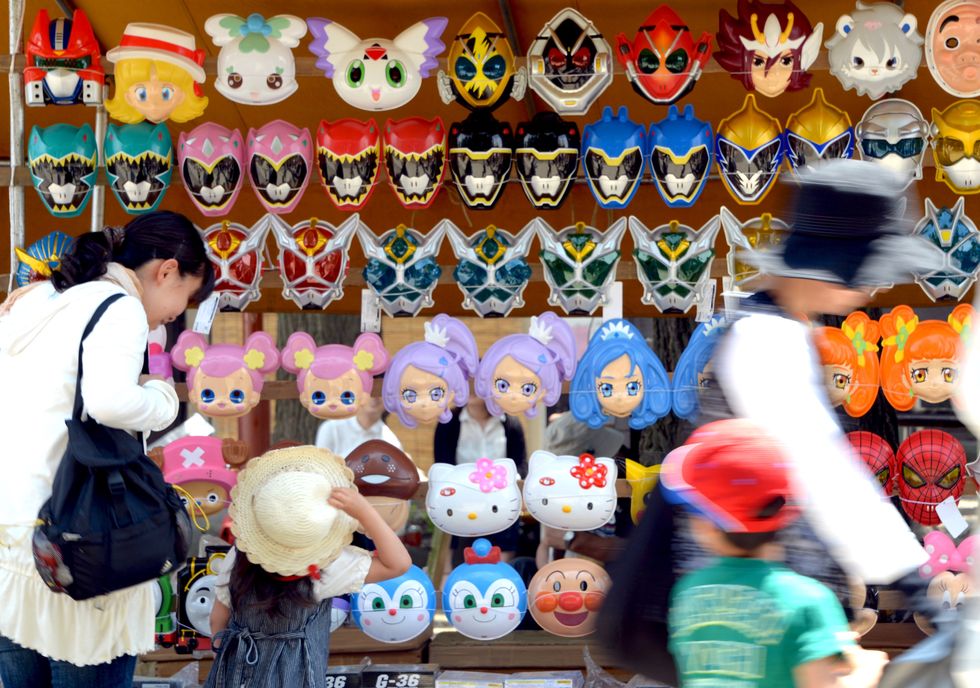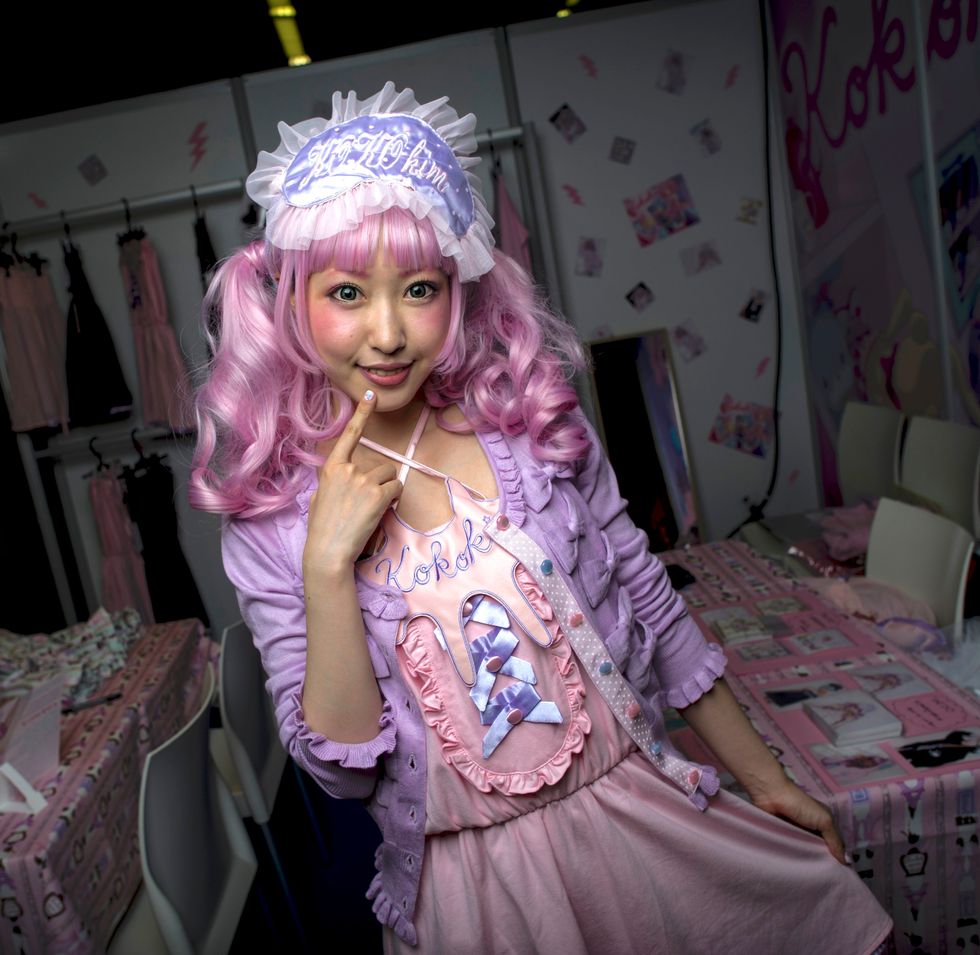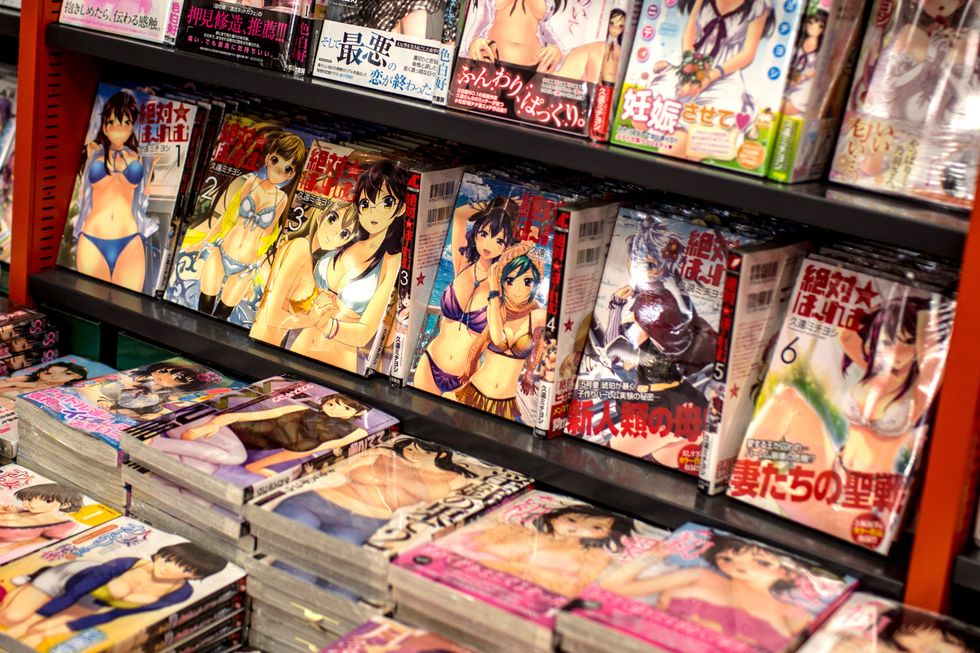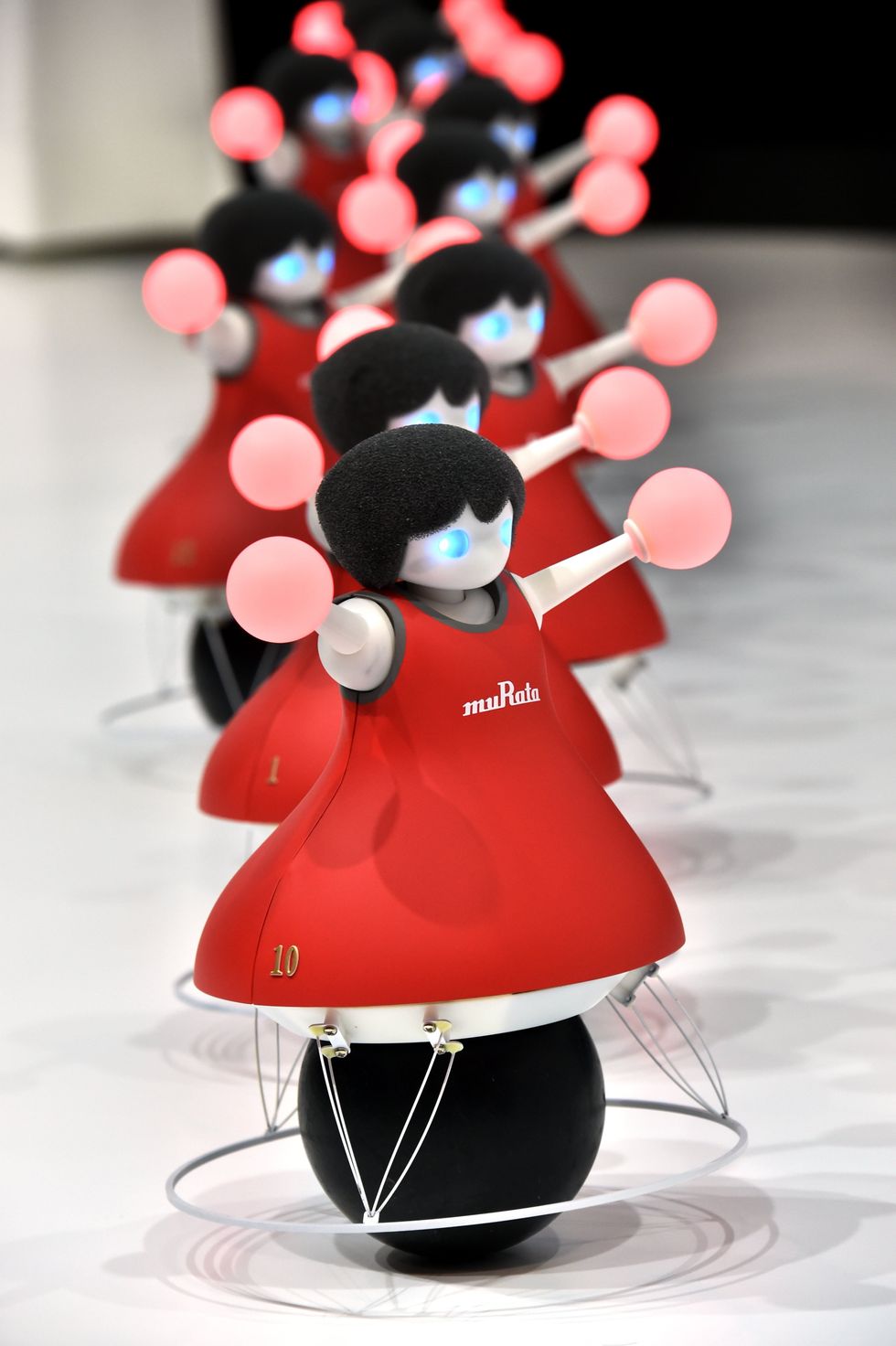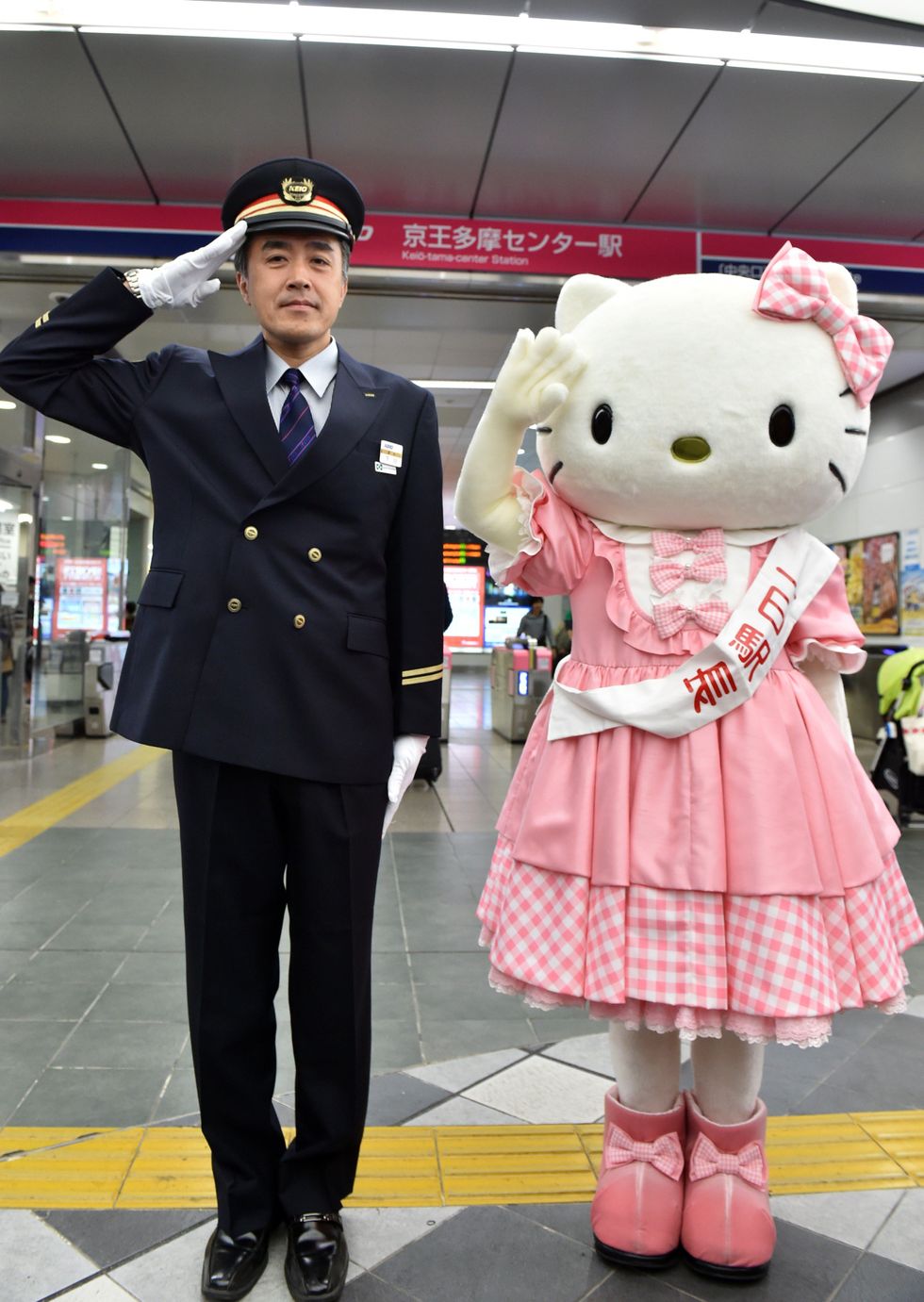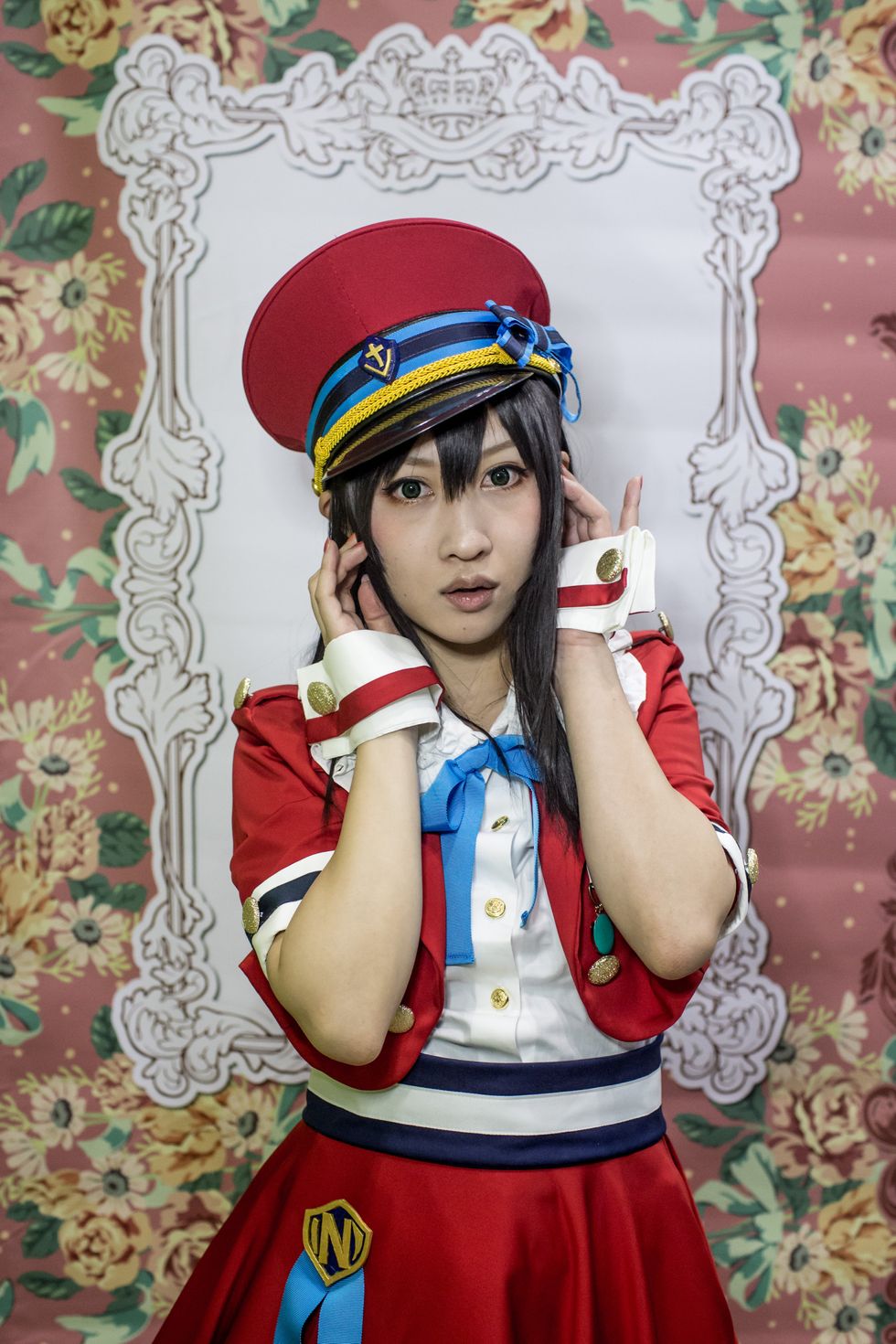 To create wiser adults, add empathy to the school curriculum.
Sponsored by Charles Koch Foundation
Stories are at the heart of learning, writes Cleary Vaughan-Lee, Executive Director for the Global Oneness Project. They have always challenged us to think beyond ourselves, expanding our experience and revealing deep truths.
Vaughan-Lee explains 6 ways that storytelling can foster empathy and deliver powerful learning experiences.
Global Oneness Project is a free library of stories—containing short documentaries, photo essays, and essays—that each contain a companion lesson plan and learning activities for students so they can expand their experience of the world.
Philosophers like to present their works as if everything before it was wrong. Sometimes, they even say they have ended the need for more philosophy. So, what happens when somebody realizes they were mistaken?
The inequalities impact everything from education to health.
ANGELA WEISS/AFP via Getty Images
Politics & Current Affairs
America is experiencing some of its most widespread civil unrest in years following the death of George Floyd.
Astrophysicist Michelle Thaller talks ISS and why NICER is so important.
Videos
Being outside of Earth's atmosphere while also being able to look down on the planet is both a challenge and a unique benefit for astronauts conducting important and innovative experiments aboard the International Space Station.
NASA astrophysicist Michelle Thaller explains why one such project, known as NICER (Neutron star Interior Composition Explorer), is "one of the most amazing discoveries of the last year."
Researchers used x-ray light data from NICER to map the surface of neutrons (the spinning remnants of dead stars 10-50 times the mass of our sun). Thaller explains how this data can be used to create a clock more accurate than any on Earth, as well as a GPS device that can be used anywhere in the galaxy.
Mind & Brain
Just before I turned 60, I discovered that sharing my story by drawing could be an effective way to both alleviate my symptoms and combat that stigma.
Scroll down to load more…