Transgender woman becomes the world's first to breastfeed baby
A transgender woman was able to breastfeed her baby after completing an experimental treatment regimen, but it's still not clear what the effects of the breastmilk might have on the child.
14 February, 2018
---
In the first officially recorded case of its kind, a 30-year-old transgender woman was able to breastfeed her child after completing an experimental treatment regimen.
 "This is a very big deal," Joshua Safer of Boston Medical Center, who wasn't involved with the treatment, told New Scientist. "Many transgender women are looking to have as many of the experiences of non-transgender women as they can, so I can see this will be extremely popular."
The transgender woman, who wasn't identified in the report, told doctors at Mount Sinai's Center for Transgender Medicine and Surgery in New York City that she became interested in breastfeeding after learning that her pregnant partner wasn't. So the doctors devised an experimental treatment, consisting of hormones, a nausea drug, and breast stimulation, that she underwent for three-and-a-half months before the birth.
For several years before starting the regimen, the woman had been receiving feminizing hormonal treatments that allowed her to grow breasts. But she had never undergone breast augmentation, or any kind of gender reassignment surgery.
Safer told New Scientist that transgender women don't need to undergo surgery to lactate because the cells in their breasts should produce milk in the same way as non-transgender women.
"When I treat transgender women, we see good breast development," he said, noting that it's still unclear exactly which component of the experimental regimen stimulated milk production. "For all we know, breast stimulation alone might be sufficient."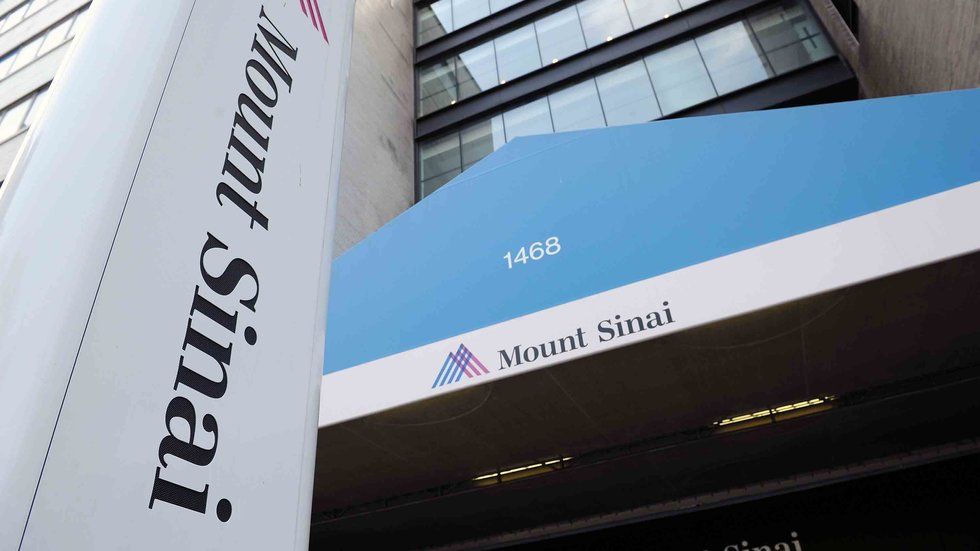 NEW YORK, NY - SEPTEMBER 04: A general view of Mount Sinai Hospital on September 4, 2014 in New York City. (Bryan Bedder/Getty Images)
What's also unclear is the long-term impact the breastmilk could have on children, such as subtle effects on cognitive development. An analysis could reveal key differences between the breastmilk of transgender women and gestational mothers.
That's why Madeline Deutsch, a professor at the University of California, San Francisco School of Medicine and a transgender woman herself, chose not to pursue an experimental lactation treatment.
"I am very sad not to be able to breastfeed her and at the same time I did not consider doing this for the above reasons," she told New Scientist.
Still, the procedure could soon be an option for other transgender women, as well as mothers who adopt or have trouble breastfeeding, if it's proven to be safe and effective.
"This is very special," Safer told New Scientist. "It will be very important for the many transgender women who want to breastfeed but do not feel they have the opportunity to do so."
--
E-cigarettes may be safer than traditional cigarettes, but they come with their own risks.
Surprising Science
A new study used an MRI machine to examine how vaping e-cigarettes affects users' cardiovascular systems immediately after inhalation.
The results showed that vaping causes impaired circulation, stiffer arteries and less oxygen in their blood.
The new study adds to a growing body of research showing that e-cigarettes – while likely safer than traditional cigarettes – are far from harmless.
French newspapers report that the trial hasn't lived up to expectations.
Image source: Charly Triballeau / AFP / Getty Images
Technology & Innovation
The French government initially invested in a rural solar roadway in 2016.
French newspapers report that the trial hasn't lived up to expectations.
Solar panel "paved" roadways are proving to be inefficient and too expensive.
The Lumina Foundation lays out steps for increasing access to quality post-secondary education credentials.
Sponsored by Lumina Foundation
America's post-high school education landscape was not created with the modern student in mind. Today, clear and flexible pathways are necessary to help individuals access education that can help them lead a better life.
Elizabeth Garlow explains the Lumina Foundation's strategy to create a post-secondary education system that works for all students. This includes credential recognition, affordability, a more competency-based system, and quality assurance.
Systemic historic factors have contributed to inequality in the education system. Lumina aims to close those gaps in educational attainment.
In 2019, Lumina Foundation and Big Think teamed up to create the Lumina Prize, a search to find the most innovative and scalable ideas in post-secondary education. You can see the winners of the Lumina Prize here – congratulations to PeerForward and Greater Commons!