It's Raining PokeBalls! How Small Businesses Can Use Pokémon Go to Increase Sales
Businesses looking to get people in the door may want to check out Pokémon Go. Seriously.
Natalie Shoemaker
Natalie has been writing professionally for about 6 years. After graduating from Ithaca College with a degree in Feature Writing, she snagged a job at PCMag.com where she had the opportunity to review all the latest consumer gadgets. Since then she has become a writer for hire, freelancing for various websites. In her spare time, you may find her riding her motorcycle, reading YA novels, hiking, or playing video games. Follow her on Twitter: @nat_schumaker
13 July, 2016
---
Businesses looking to get people in the door may want to check out Pokémon Go. Seriously.
Over the past week, many places have been experiencing a boost in foot-traffic (for better or worse) with tweens to 20-somethings coming in heads down, seeking Pokémon and the goods needed to capture and care for these virtual creatures. If your business is a place of note—a monument or a historical site—you may reside in what has been deemed by the developer Niantic, as a PokéStop or a Gym in the augmented reality world of Pokémon Go.
[Here's a great introductory piece on Pokemon Go if you have yet to get up to speed.]
Pokémon Go is a virtual game played in the real world, also known as augmented reality. Locations can become significant stopping points for a player looking to load up on more Poké Balls (needed to catch Pokémon) or battle and level-up their character with the Pokémon they've caught. So, the first thing businesses may want to do is download the Pokémon Go app to see if their business is a PokéStop or Gym, or is located near one.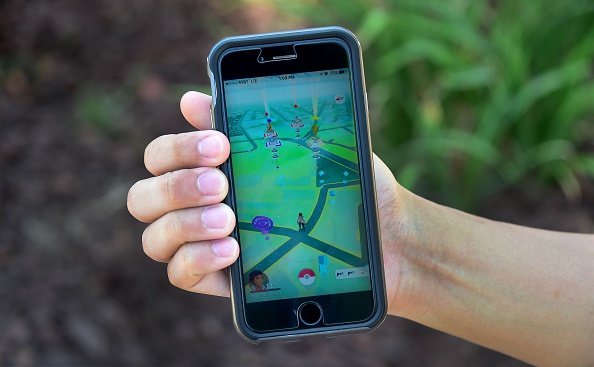 A phone displays the locations of PokéStops (blue boxes) and Gyms (towers with Pokemon on top) in a California neighborhood. Photo Credit: FREDERIC J. BROWN/AFP/Getty Image
If so, certain businesses can leverage this prime virtual real-estate in the game to their advantage (in the real world).
The Value of Gyms vs PokéStops
A Gym is a place (in the real world) where players go to battle rival teams or boost a Gym their team controls. So, Gyms are a regular hotspot of activity. A PokéStop, on the other hand, is a place where players can load up on Poké Balls (needed to catch Pokémon), eggs (from which Pokémon-hatch), and various other items to help in their Pokémoning.
PokéStops offer great advantages to nearby businesses by setting up "Lures." This will draw additional traffic. When a Lure is set up, for the next 30 minutes Pokémon will be attracted to that location. After that, just sit back and watch Pokémon Go players flock to your location.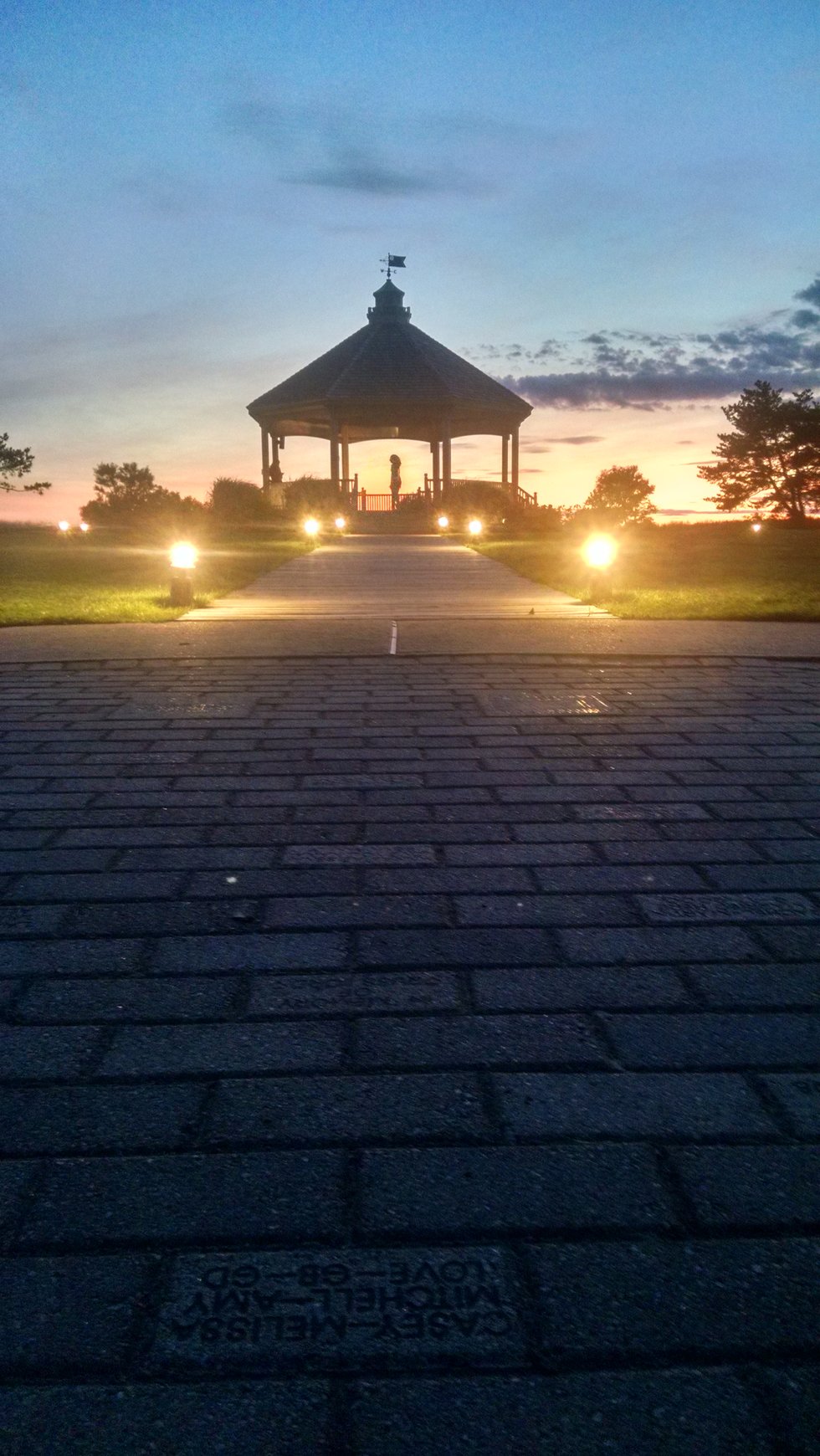 Tweens to 20-somethings start to flock to a local PokéStop at a Gazebo to take advantage of a Lure.
L'inizio's pizza had business go up 75 per cent after paying $10 to continue to put up Lures connected to the store.
"We had people come down, sit down and get a couple beers and play the Pokémon game," manager Sean Benedetti told The New York Post.
Even if a business isn't located next to a PokéStop or a Gym, they can still take advantage of this trend. Smoketown Helicopters in Lancaster County started offering aerial Pokémon Tours as a way to "Get one up on your competition and catch them in the air!"
Other businesses are offering discounts at to whichever team happens to control a nearby Gym. (Players can choose between team Mystic (blue), Valor (Red), or Instinct (Yellow).)
Pokémon Go is a booming trend that businesses shouldn't ignore. Whether it's posting what interesting Pokémon are nearby on your business's social pages or offering services to help players in their quest to catch them all, this isn't an opportunity to miss. It's uncertain if this boom of interest is sustainable, so businesses should take advantage while they still can.
***
Photo Credit: REMKO DE WAAL / Stringer
Related Articles
Ready your Schrödinger's Cat Jokes.
Quantum entanglement. Conceptual artwork of a pair of entangled quantum particles or events (left and right) interacting at a distance. Quantum entanglement is one of the consequences of quantum theory. Two particles will appear to be linked across space and time, with changes to one of the particles (such as an observation or measurement) affecting the other one. This instantaneous effect appears to be independent of both space and time, meaning that, in the quantum realm, effect may precede cause.
Technology & Innovation
For a time, quantum computing was more theory than fact.
That's starting to change.
New quantum computer designs look like they might be scalable.
Quantum computing has existed in theory since the 1980's. It's slowly making its way into fact, the latest of which can be seen in a paper published in Nature called, "Deterministic teleportation of a quantum gate between two logical qubits."

To ensure that we're all familiar with a few basic terms: in electronics, a 'logic gate' is something that takes in one or more than one binary inputs and produces a single binary output. To put it in reductive terms: if you produce information that goes into a chip in your computer as a '0,' the logic gate is what sends it out the other side as a '1.'

A quantum gate means that the '1' in question here can — roughly speaking — go back through the gate and become a '0' once again. But that's not quite the whole of it.
A qubit is a single unit of quantum information. To continue with our simple analogy: you don't have to think about computers producing a string of information that is either a zero or a one. A quantum computer can do both, simultaneously. But that can only happen if you build a functional quantum gate.

That's why the results of the study from the folks at The Yale Quantum Institute saying that they were able to create a quantum gate with a "process fidelity" of 79% is so striking. It could very well spell the beginning of the pathway towards realistic quantum computing.
The team went about doing this through using a superconducting microwave cavity to create a data qubit — that is, they used a device that operates a bit like a organ pipe or a music box but for microwave frequencies. They paired that data qubit with a transmon — that is, a superconducting qubit that isn't as sensitive to quantum noise as it otherwise could be, which is a good thing, because noise can destroy information stored in a quantum state. The two are then connected through a process called a 'quantum bus.'
That process translates into a quantum property being able to be sent from one location to the other without any interaction between the two through something called a teleported CNOT gate, which is the 'official' name for a quantum gate. Single qubits made the leap from one side of the gate to the other with a high degree of accuracy.
Above: encoded qubits and 'CNOT Truth table,' i.e., the read-out.
The team then entangled these bits of information as a way of further proving that they were literally transporting the qubit from one place to somewhere else. They then analyzed the space between the quantum points to determine that something that doesn't follow the classical definition of physics occurred.

They conclude by noting that "... the teleported gate … uses relatively modest elements, all of which are part of the standard toolbox for quantum computation in general. Therefore ... progress to improve any of the elements will directly increase gate performance."
In other words: they did something simple and did it well. And that the only forward here is up. And down. At the same time.
These modern-day hermits can sometimes spend decades without ever leaving their apartments.
700,000 Japanese people are thought to be hikikomori, modern-day hermits who never leave their apartments (BEHROUZ MEHRI/AFP/Getty Images).
Mind & Brain
A hikikomori is a type of person in Japan who locks themselves away in their bedrooms, sometimes for years.
This is a relatively new phenomenon in Japan, likely due to rigid social customs and high expectations for academic and business success.
Many believe hikikomori to be a result of how Japan interprets and handles mental health issues.
How a cataclysm worse than what killed the dinosaurs destroyed 90 percent of all life on Earth.
Credit: Ron Miller
Surprising Science
While the demise of the dinosaurs gets more attention as far as mass extinctions go, an even more disastrous event called "the Great Dying" or the "End-Permian Extinction" happened on Earth prior to that. Now scientists discovered how this cataclysm, which took place about 250 million years ago, managed to kill off more than 90 percent of all life on the planet.
Big think's weekly newsletter.
Get smarter faster from the comfort of your inbox.
See our newsletter privacy policy
here
Most Popular
Most Recent
Big think's weekly newsletter.
Get smarter faster from the comfort of your inbox.
See our newsletter privacy policy
here
© Copyright 2007-2018 & BIG THINK, BIG THINK EDGE,
SMARTER FASTER trademarks owned by The Big Think, Inc. All rights reserved.