It's Raining PokeBalls! How Small Businesses Can Use Pokémon Go to Increase Sales
Businesses looking to get people in the door may want to check out Pokémon Go. Seriously.
Natalie Shoemaker
Natalie has been writing professionally for about 6 years. After graduating from Ithaca College with a degree in Feature Writing, she snagged a job at PCMag.com where she had the opportunity to review all the latest consumer gadgets. Since then she has become a writer for hire, freelancing for various websites. In her spare time, you may find her riding her motorcycle, reading YA novels, hiking, or playing video games. Follow her on Twitter: @nat_schumaker
13 July, 2016
---
Businesses looking to get people in the door may want to check out Pokémon Go. Seriously.
Over the past week, many places have been experiencing a boost in foot-traffic (for better or worse) with tweens to 20-somethings coming in heads down, seeking Pokémon and the goods needed to capture and care for these virtual creatures. If your business is a place of note—a monument or a historical site—you may reside in what has been deemed by the developer Niantic, as a PokéStop or a Gym in the augmented reality world of Pokémon Go.
[Here's a great introductory piece on Pokemon Go if you have yet to get up to speed.]
Pokémon Go is a virtual game played in the real world, also known as augmented reality. Locations can become significant stopping points for a player looking to load up on more Poké Balls (needed to catch Pokémon) or battle and level-up their character with the Pokémon they've caught. So, the first thing businesses may want to do is download the Pokémon Go app to see if their business is a PokéStop or Gym, or is located near one.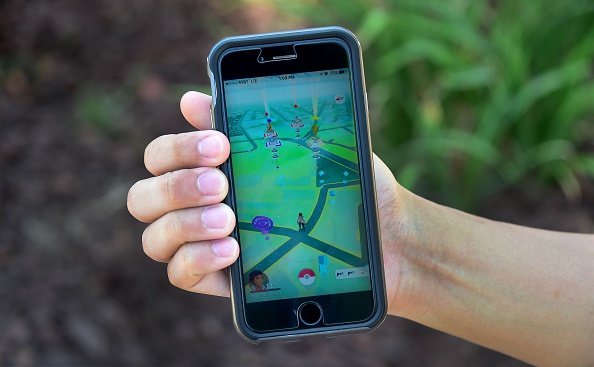 A phone displays the locations of PokéStops (blue boxes) and Gyms (towers with Pokemon on top) in a California neighborhood. Photo Credit: FREDERIC J. BROWN/AFP/Getty Image
If so, certain businesses can leverage this prime virtual real-estate in the game to their advantage (in the real world).
The Value of Gyms vs PokéStops
A Gym is a place (in the real world) where players go to battle rival teams or boost a Gym their team controls. So, Gyms are a regular hotspot of activity. A PokéStop, on the other hand, is a place where players can load up on Poké Balls (needed to catch Pokémon), eggs (from which Pokémon-hatch), and various other items to help in their Pokémoning.
PokéStops offer great advantages to nearby businesses by setting up "Lures." This will draw additional traffic. When a Lure is set up, for the next 30 minutes Pokémon will be attracted to that location. After that, just sit back and watch Pokémon Go players flock to your location.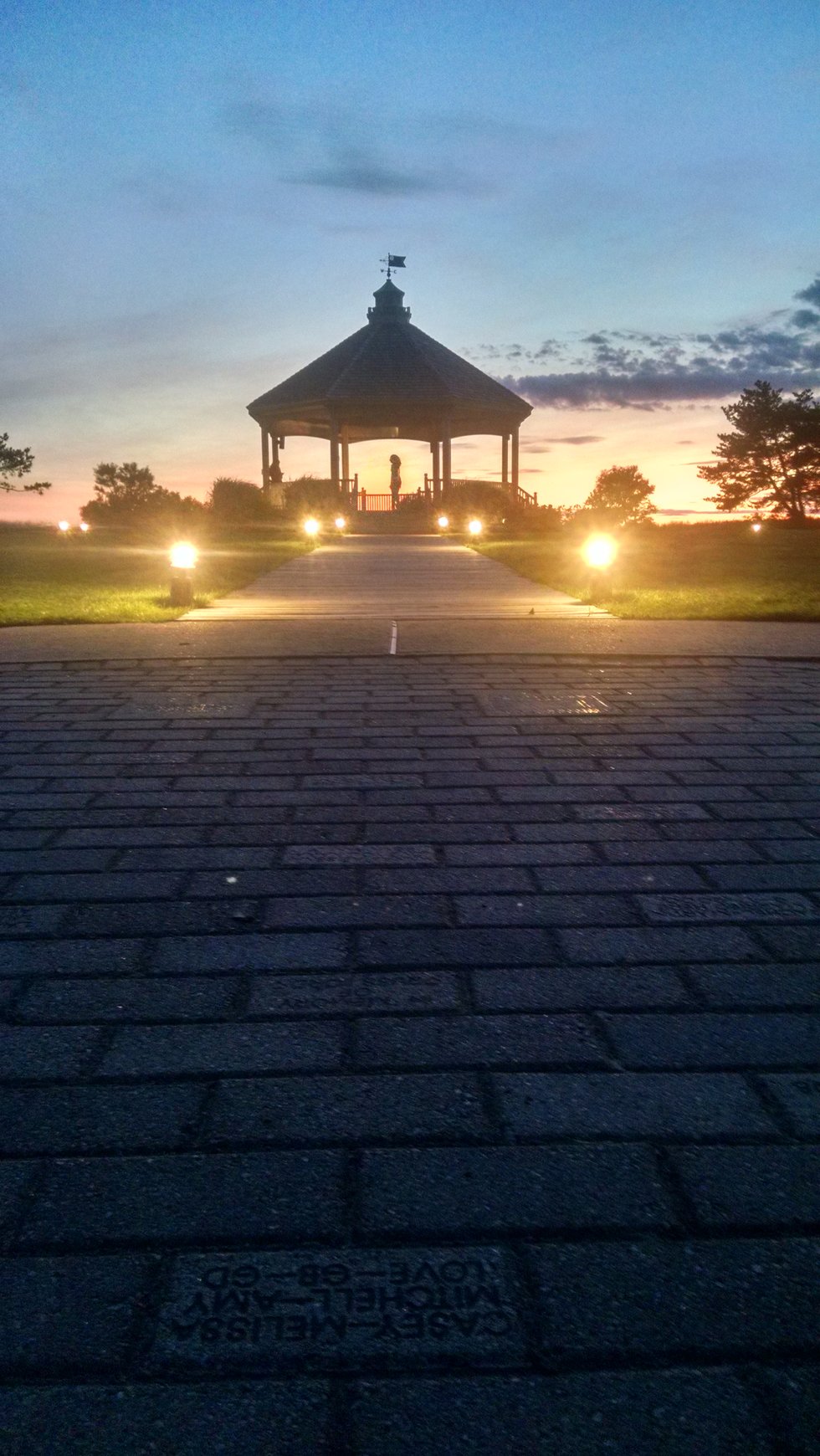 Tweens to 20-somethings start to flock to a local PokéStop at a Gazebo to take advantage of a Lure.
L'inizio's pizza had business go up 75 per cent after paying $10 to continue to put up Lures connected to the store.
"We had people come down, sit down and get a couple beers and play the Pokémon game," manager Sean Benedetti told The New York Post.
Even if a business isn't located next to a PokéStop or a Gym, they can still take advantage of this trend. Smoketown Helicopters in Lancaster County started offering aerial Pokémon Tours as a way to "Get one up on your competition and catch them in the air!"
Other businesses are offering discounts at to whichever team happens to control a nearby Gym. (Players can choose between team Mystic (blue), Valor (Red), or Instinct (Yellow).)
Pokémon Go is a booming trend that businesses shouldn't ignore. Whether it's posting what interesting Pokémon are nearby on your business's social pages or offering services to help players in their quest to catch them all, this isn't an opportunity to miss. It's uncertain if this boom of interest is sustainable, so businesses should take advantage while they still can.
***
Photo Credit: REMKO DE WAAL / Stringer
Entrepreneur and author Andrew Horn shares his rules for becoming an assured conversationalist.
content.jwplatform.com
Videos
To avoid basing action on external validation, you need to find your "authentic voice" and use it.
Finding your voice requires asking the right questions of yourself.
There are 3-5 questions that you would generally want to ask people you are talking to.
Sarco assisted suicide pods come in three different styles, and allow you to die quickly and painlessly. They're even quite beautiful to look at.
The Sarco assisted suicide pod
Technology & Innovation
Death: it happens to everyone (except, apparently, Keanu Reeves). But while the impoverished and lower-class people of the world die in the same ol' ways—cancer, heart disease, and so forth—the upper classes can choose hip and cool new ways to die. Now, there's an assisted-suicide pod so chic and so stylin' that peeps (young people still say peeps, right?) are calling it the "Tesla" of death... it's called... the Sarco! 
Swiss researchers identify new dangers of modern cocaine.
Getty Images
Mind & Brain
Cocaine cut with anti-worming adulterant levamisole may cause brain damage.
Levamisole can thin out the prefrontal cortex and affect cognitive skills.
Government health programs should encourage testing of cocaine for purity.
Big think's weekly newsletter.
Get smarter faster from the comfort of your inbox.
See our newsletter privacy policy
here
Most Popular
Most Recent
Big think's weekly newsletter.
Get smarter faster from the comfort of your inbox.
See our newsletter privacy policy
here
© Copyright 2007-2018 & BIG THINK, BIG THINK EDGE,
SMARTER FASTER trademarks owned by The Big Think, Inc. All rights reserved.