It's Raining PokeBalls! How Small Businesses Can Use Pokémon Go to Increase Sales
Businesses looking to get people in the door may want to check out Pokémon Go. Seriously.
13 July, 2016
Gamers play with the Pokemon Go application on their mobile phone, at the Grote Markt in Haarlem, Netherlands on July 13, 2016. Photo credit REMKO DE WAAL/AFP/Getty Images.
---
Businesses looking to get people in the door may want to check out Pokémon Go. Seriously.
Over the past week, many places have been experiencing a boost in foot-traffic (for better or worse) with tweens to 20-somethings coming in heads down, seeking Pokémon and the goods needed to capture and care for these virtual creatures. If your business is a place of note—a monument or a historical site—you may reside in what has been deemed by the developer Niantic, as a PokéStop or a Gym in the augmented reality world of Pokémon Go.
[Here's a great introductory piece on Pokemon Go if you have yet to get up to speed.]
Pokémon Go is a virtual game played in the real world, also known as augmented reality. Locations can become significant stopping points for a player looking to load up on more Poké Balls (needed to catch Pokémon) or battle and level-up their character with the Pokémon they've caught. So, the first thing businesses may want to do is download the Pokémon Go app to see if their business is a PokéStop or Gym, or is located near one.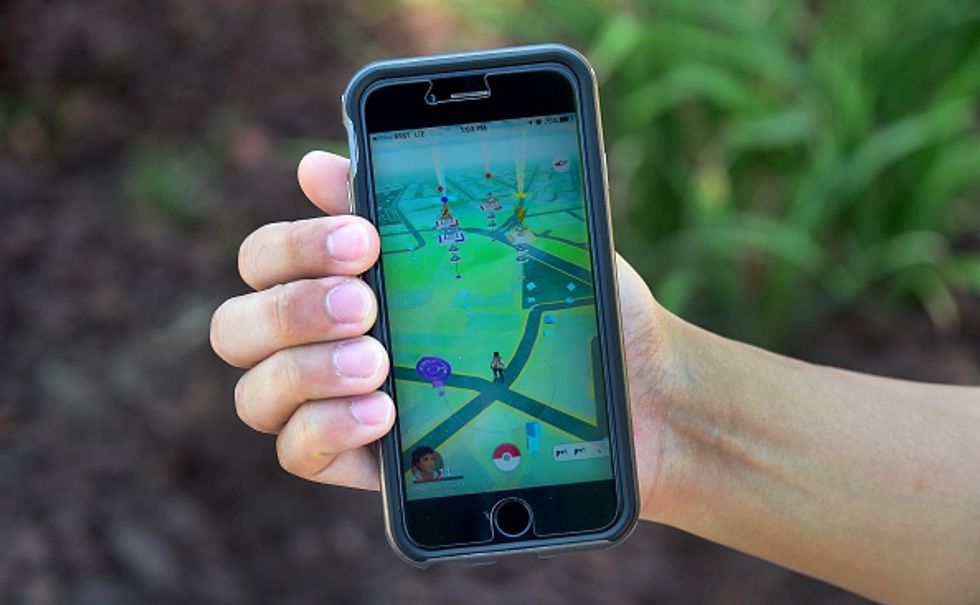 A phone displays the locations of PokéStops (blue boxes) and Gyms (towers with Pokemon on top) in a California neighborhood. Photo Credit: FREDERIC J. BROWN/AFP/Getty Image
If so, certain businesses can leverage this prime virtual real-estate in the game to their advantage (in the real world).
The Value of Gyms vs PokéStops
A Gym is a place (in the real world) where players go to battle rival teams or boost a Gym their team controls. So, Gyms are a regular hotspot of activity. A PokéStop, on the other hand, is a place where players can load up on Poké Balls (needed to catch Pokémon), eggs (from which Pokémon-hatch), and various other items to help in their Pokémoning.
PokéStops offer great advantages to nearby businesses by setting up "Lures." This will draw additional traffic. When a Lure is set up, for the next 30 minutes Pokémon will be attracted to that location. After that, just sit back and watch Pokémon Go players flock to your location.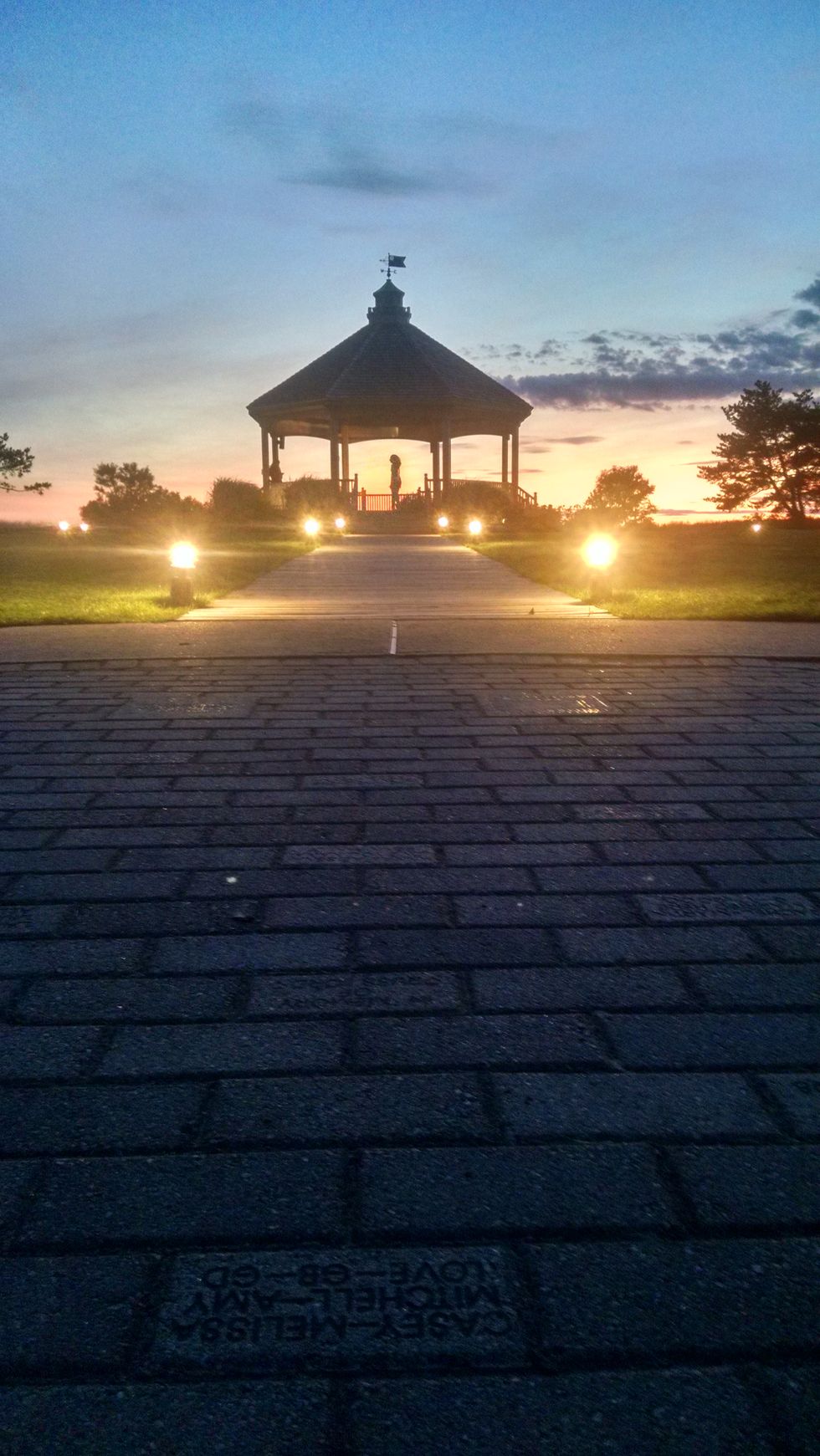 Tweens to 20-somethings start to flock to a local PokéStop at a Gazebo to take advantage of a Lure.
L'inizio's pizza had business go up 75 per cent after paying $10 to continue to put up Lures connected to the store.
"We had people come down, sit down and get a couple beers and play the Pokémon game," manager Sean Benedetti told The New York Post.
Even if a business isn't located next to a PokéStop or a Gym, they can still take advantage of this trend. Smoketown Helicopters in Lancaster County started offering aerial Pokémon Tours as a way to "Get one up on your competition and catch them in the air!"
Other businesses are offering discounts at to whichever team happens to control a nearby Gym. (Players can choose between team Mystic (blue), Valor (Red), or Instinct (Yellow).)
Pokémon Go is a booming trend that businesses shouldn't ignore. Whether it's posting what interesting Pokémon are nearby on your business's social pages or offering services to help players in their quest to catch them all, this isn't an opportunity to miss. It's uncertain if this boom of interest is sustainable, so businesses should take advantage while they still can.
***
Photo Credit: REMKO DE WAAL / Stringer
Universities claim to prepare students for the world. How many actually do it?
Sponsored by Charles Koch Foundation
Many university mission statements do not live up to their promise, writes Ben Nelson, founder of Minerva, a university designed to develop intellect over content memorization.
The core competencies that students need for success—critical thinking, communication, problem solving, and cross-cultural understanding, for example—should be intentionally taught, not left to chance.
These competencies can be summed up with one word: wisdom. True wisdom is the ability to apply one's knowledge appropriately when faced with novel situations.
This is what the world will look like, 250 million years from now
On Pangaea Proxima, Lagos will be north of New York, and Cape Town close to Mexico City
Surprising Science
To us humans, the shape and location of oceans and continents seems fixed. But that's only because our lives are so short.
SpaceX's momentous Crew Dragon launch is a sign of things to come for the space industry, and humanity's future.
Photo:Joe Raedle/Getty Images
Politics & Current Affairs
SpaceX was founded in 2002 and was an industry joke for many years. Eighteen years later, it is the first private company to launch astronauts to the International Space Station.
Today, SpaceX's Crew Dragon launched NASA astronauts Bob Behnken and Doug Hurley to the ISS. The journey will take about 19 hours.
Dylan Taylor, chairman and CEO of Voyager Space Holdings, looks at SpaceX's journey from startup to a commercial space company with the operating power of a nation-state.
A new study may help us better understand how children build social cognition through caregiver interaction.
Personal Growth
Scientists speculate imitation helps develop social cognition in babies.
A new study out of Lund University shows that six-month-olds look and smile more at imitating adults.
Researchers hope the data will spur future studies to discover what role caregiver imitation plays in social cognition development.
Surprising Science
Researchers at UT Southwestern noted a 47 percent increase in blood flow to regions associated with memory.
Scroll down to load more…