What Is Pokémon Go and Why You Should Care
Nintendo has recently-released the Pokémon Go smartphone game has taken the U.S. by storm, ushering in a new age in gaming and augmented reality.
12 July, 2016
To put it simply, Pokémon Go is a location-based augmented reality game for your smartphone, the first true hit of this genre. It was developed by Niantic, a company under Google's umbrella. Since it was released in the US a week ago, the game has become a cultural and social phenomenon, quickly going viral, rivaling such online stalwarts as Twitter in popularity.

What do you do in this game? You point your smartphone at the world around you and try to catch magical creatures called Pokémon (short for "pocket monster") that seem to appear on the screen. It's an amazing extension of the game space from the screen to the whole of your everyday experience.
---
The game uses GPS to pinpoint your location and inserts the little monsters into real spaces that you look at through the phone's camera. The game populates the creatures all over your city, with different kinds of Pokémon materializing depending on where you are and the time of the day. This way you have to go to more places to find all the monsters.
The game is actually smart enough to populate your world with the monsters that are location-dependent. For instance, being on a beach would prompt a water-based Pokémon to pop up.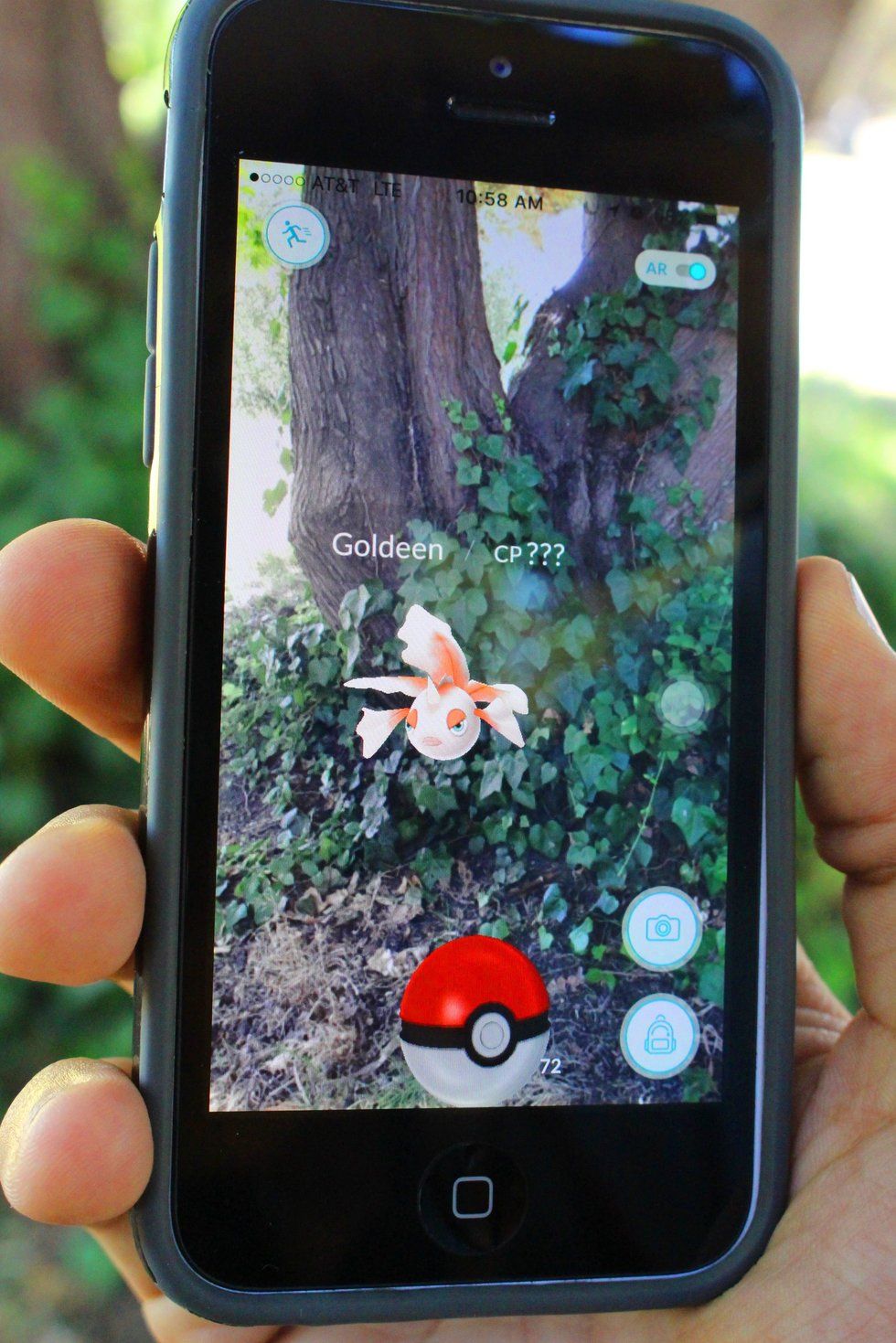 Once you catch them (which requires you to battle them), you can train the Pokémon and make them fight each other. In the game's parlance, this makes you a "trainer". You can also fight other such trainers to give your little monster expanded abilities and to up your ability to find even rarer Pokémon.
Another aspect of the game are PokéStops, which are specific locations in the "real" world that you can see on a map inside the game. Once you go to these places, you can buy (for real money) the game's weapons called Poké Balls and Pokémon-hatching eggs. You can also buy and set up lures that can attract Pokémon to these locations (a technique used by some businesses like cafes to attract hordes of obsessed Pokémon hunters).

To get all the monsters, you need to travel a lot, both day and night.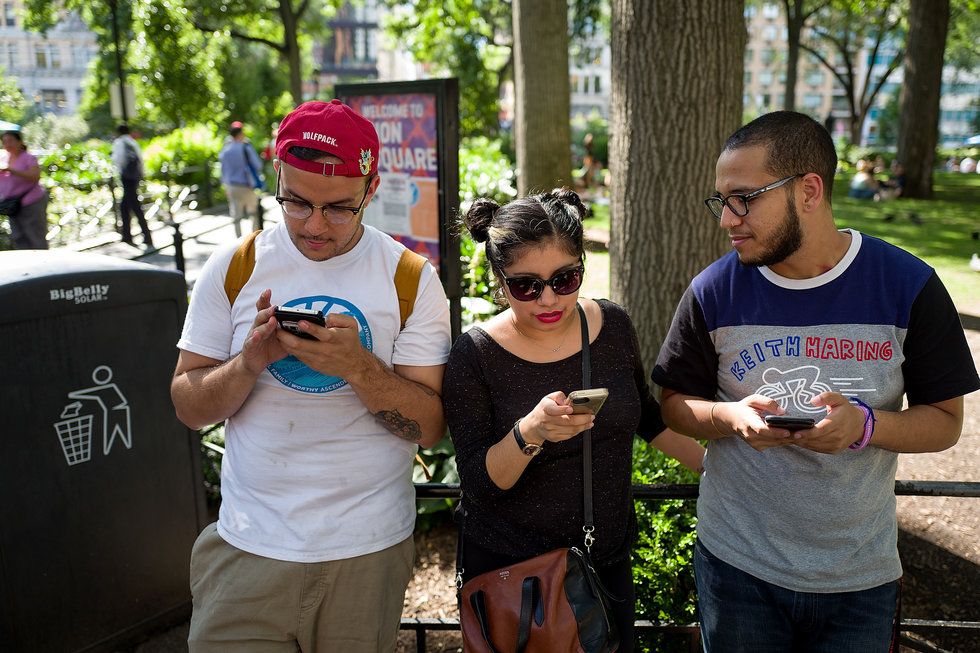 How popular has the game been? People are looking for Pokémon all over their cities, parks, offices, and even while in Ubers. The game was even used by some enterprising robbers to lure victims.

The Pokémon franchise is owned by Nintendo and already had a viral phase in the late 1990s, when it became wildly popular on the company's handheld consoles, spawning a tv show, movies and trading cards. The tremendous popularity of this new incarnation of the game brought Nintendo's market value up by $9 billion.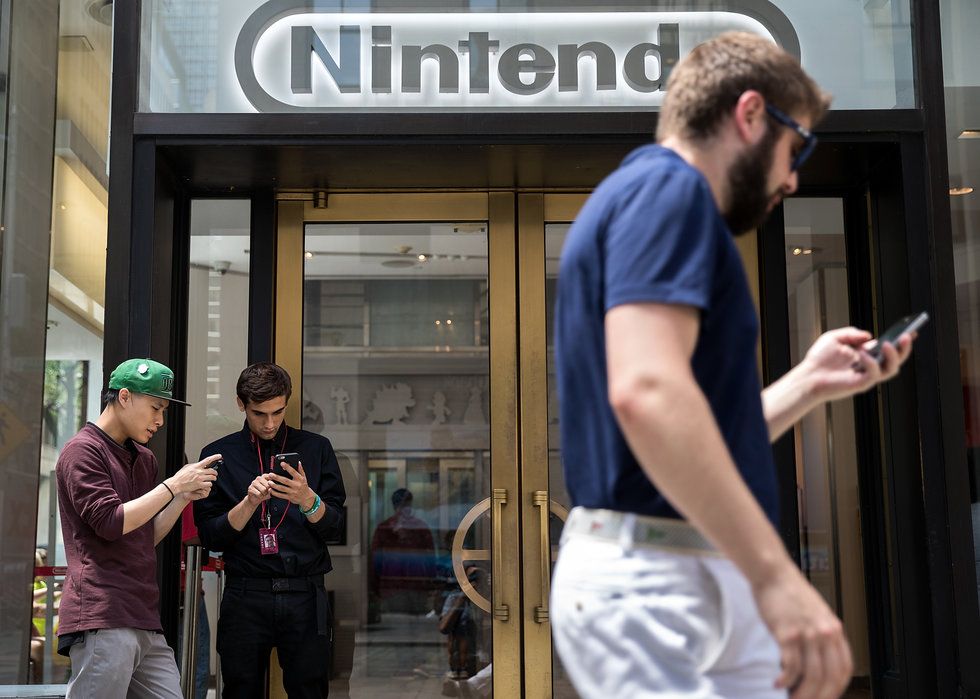 The game's amazing spread has caused much attention and scrutiny, including criticism of how it gathers user data, allowing for possible breaches of security. The developers announced that they are working on a patch to fix any such issues.

The game is available for both iOS and Android.
Happy hunting (and watch out for that light pole as you walk glued to your screen)!
Step inside the unlikely friendship of a former ACLU president and an ultra-conservative Supreme Court Justice.

Sponsored by Charles Koch Foundation
Former president of the ACLU Nadine Strossen and Supreme Court Justice Antonin Scalia were unlikely friends. They debated each other at events all over the world, and because of that developed a deep and rewarding friendship – despite their immense differences.
Scalia, a famous conservative, was invited to circles that were not his "home territory", such as the ACLU, to debate his views. Here, Strossen expresses her gratitude and respect for his commitment to the exchange of ideas.
"It's really sad that people seem to think that if you disagree with somebody on some issues you can't be mutually respectful, you can't enjoy each other's company, you can't learn from each other and grow in yourself," says Strossen.
The opinions expressed in this video do not necessarily reflect the views of the Charles Koch Foundation, which encourages the expression of diverse viewpoints within a culture of civil discourse and mutual respect.
Learn how to redesign your job for maximum reward.
Videos
Broaching the question "What is my purpose?" is daunting – it's a grandiose idea, but research can make it a little more approachable if work is where you find your meaning. It turns out you can redesign your job to have maximum purpose.
There are 3 ways people find meaning at work, what Aaron Hurst calls the three elevations of impact. About a third of the population finds meaning at an individual level, from seeing the direct impact of their work on other people. Another third of people find their purpose at an organizational level. And the last third of people find meaning at a social level.
"What's interesting about these three elevations of impact is they enable us to find meaning in any job if we approach it the right way. And it shows how accessible purpose can be when we take responsibility for it in our work," says Hurst.
Erik Verlinde has been compared to Einstein for completely rethinking the nature of gravity.
Photo by Willeke Duijvekam
Surprising Science
The Dutch physicist Erik Verlinde's hypothesis describes gravity as an "emergent" force not fundamental.
The scientist thinks his ideas describe the universe better than existing models, without resorting to "dark matter".
While some question his previous papers, Verlinde is reworking his ideas as a full-fledged theory.
TuSimple, an autonomous trucking company, has also engaged in test programs with the United States Postal Service and Amazon.
Technology & Innovation
This week, UPS announced that it's working with autonomous trucking startup TuSimple on a pilot project to deliver cargo in Arizona using self-driving trucks.
UPS has also acquired a minority stake in TuSimple.
TuSimple hopes its trucks will be fully autonomous — without a human driver — by late 2020, though regulatory questions remain.