Ten Extraordinary Women in Male-Dominated Fields
Big Think salutes 10 women who have made inroads in professions that have traditionally been the province of men.
02 November, 2010
Despite the strides women have made toward equality in the past 50 years, they remain underrepresented in a variety of professions. Today we salute ten female pioneers in traditionally male-dominated fields:
---
1. Irina Krush (Chess Master): Unlike most competitive pursuits, chess allows women to compete alongside men, yet a woman has never won a world chess championship. In fact, only one woman, Judit Polgar, has ever cracked the Top 10 in chess's world rankings. Big Think spoke recently with Irina Krush, who at age 14 became the youngest U.S. Women's Champion, and she told us that chess requires masculine characteristics that most women don't naturally have.
"Chess is a very solitary game," she says. "I think women or girls when they were growing up were more social animals; [they] prefer to do things in groups." She also points to traits like competitiveness and analytic thinking, which are crucial for success in chess but are more commonly associated with men. "For a woman to be successful in chess, she basically has to develop in herself more masculine qualities than she would if she was involved in another profession," says Krush.
2. Annie Duke (Poker Champion): Of the 38 inductees to the World Series of Poker Hall of Fame, only one is a woman. The truth is women still face discrimination in the world of poker, but they can use that to their advantage, poker champion Annie Duke tells Big Think. Duke won the 2004 World Series of Poker Tournament of Champions (with a considerable prize of $2 million), but she is still treated inappropriately by many competitors. "I remember one time I won a hand from someone and he looked at me and he called me a 'frigid bitch,'" she recalls. Other men, losing money to her no doubt, have tried to assert their masculinity by objectifying her. "I've been really overtly and disgustingly hit on at the table," she reports.
But these insults and advances don't faze Duke; instead she uses them to trick her opponents. "Men are very unwilling to change their minds about who you are as a person, because the stereotypes that men have about women and their emotional reactions have been built into them since they were little tiny babies." And for a game like poker, where a player must constantly update the information he or she knows about the other players, that can spell disaster.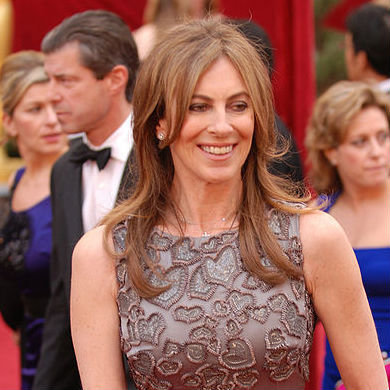 3. Kathryn Bigelow (Filmmaker): Earlier this year, veteran director Bigelow became the first woman to win the Academy Award for best director for her film "The Hurt Locker." Though women like Agnes Varda, Maya Deren, Leni Riefenstahl, and Jane Campion have played seminal roles in arthouse and avant-garde cinema, Hollywood has been slow to accept women in the director's chair. Roughly 10% of the 250 highest grossing films each year are directed by women.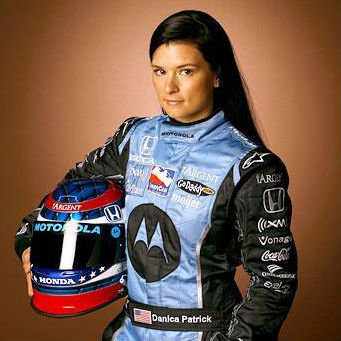 4. Danica Patrick (Race Car Driver): With her win at the 2008 Indy Japan 300, Patrick became the first woman to win an Indy car race. Her 3rd place finish in the 2009 Indy 500 was also the highest finish by a woman in the event's history. Patrick is one of just seven women who have qualified for this race, one of the three most prestigious competitions in motorsports.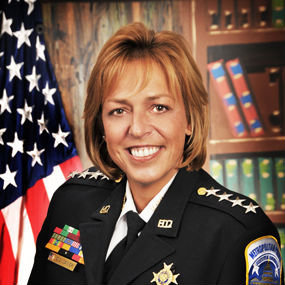 5. Cathy Lanier (Police Chief): The Washington, D.C., Chief of Police is the first woman to hold that position in our nation's capital. Her 80% approval rating is due in part to a sharp drop in the homicide rate to the lowest level in 45 years. Women have served as chiefs of police in Detroit and San Francisco, but the total percentage of female police chiefs nationwide is only 1%.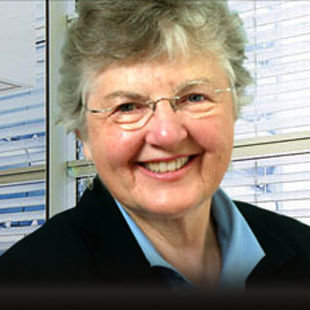 6. Frances Allen (Programmer): Female programmers are a rare breed, and lifelong IBM computer scientist Fran Allen is a notable exception. For her work in optimizing compilers, she became the first woman to win the Turing Award in 2006, considered the Nobel Prize of computer science. Allen also helped to design the code-breaking language Alpha for the National Security Agency during the Cold War.

7. Allison Vivas (Pornographer): The president of Pink Visual, an adult film production company in Van Nuys, California, Vivas doesn't look like your average pornographer. Ex-Playboy Christie Hefner could have also made this list, but we chose Vivas for her outspoken defense of pornography as feminist. Also in a bizarre series of events, Vivas was named "Entrepreneur of the Year" in 2009 by Newt Gingrich's group American Solutions for Winning the Future. The award was later rescinded.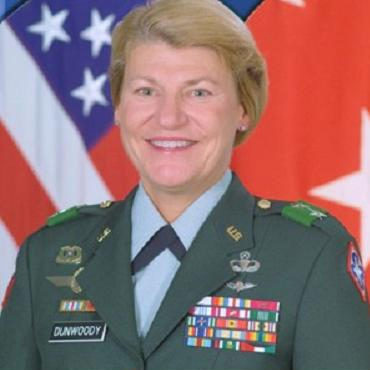 8. Ann Dunwoody (General): The current Commanding General of U.S. Army Materiel Command, General Dunwoody is the Army's top-ranking female. Her career is series of historic firsts for women in the Army: first female battalion commander of the 82nd Airborne Division, first female general officer of Fort Bragg, and first woman to achieve the rank of four-star General in 2008.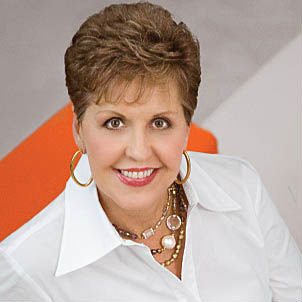 9. Joyce Meyer (Minister): One of the most influential religious leaders in America, Meyer is a televangelist whose programs air in 25 languages in 200 countries. In 2005, Time magazine ranked her as one of the 25 most influential evangelical leaders in America; she was the only female minister on the list. She has sold over 20 million books, and her ministry brings in over $90 million per year.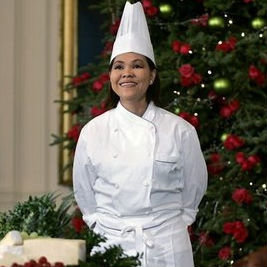 10. Cristeta Comerford (Chef): The Filipino-born Comerford is both the first female and first minority executive chef of the White House. Despite their traditional roles as home cooks, women are seriously underrepresented in top kitchens around the world. Enrollment in culinary schools is equal for men and women, yet, according to the Bureau of Labor, just 20% of chefs and head cooks are women. Still, Comerford has managed to land arguably the most important position for any chef.
Malcolm Gladwell teaches "Get over yourself and get to work" for Big Think Edge.
Big Think Edge
Learn to recognize failure and know the big difference between panicking and choking.

At Big Think Edge, Malcolm Gladwell teaches how to check your inner critic and get clear on what failure is.

Subscribe to Big Think Edge before we launch on March 30 to get 20% off monthly and annual memberships.
Do you have a magnetic compass in your head?
Turns out pushups are more telling than treadmill tests when it comes to cardiovascular health.
Airman 1st Class Justin Baker completes another push-up during the First Sergeants' push-up a-thon June 28, 2011, Eielson Air Force Base, Alaska. Participants were allowed 10 minutes to do as many push-ups as they could during the fundraiser. Airman Baker, a contract specialist assigned to the 354th Contracting Squadron, completed 278 push-ups. (U.S. Air Force photo/Airman 1st Class Janine Thibault)
Surprising Science
Men who can perform 40 pushups in one minute are 96 percent less likely to have cardiovascular disease than those who do less than 10.
The Harvard study focused on over 1,100 firefighters with a median age of 39.
The exact results might not be applicable to men of other age groups or to women, researchers warn.
On Thursday, New Zealand moved to ban an array of semi-automatic guns and firearms components following a mass shooting that killed 50 people.
(Photo by Spencer Platt/Getty Images)
Politics & Current Affairs
Gun control supporters are pointing to the ban as an example of swift, decisive action that the U.S. desperately needs.
Others note the inherent differences between the two nations, arguing that it is a good thing that it is relatively hard to pass such legislation in such a short timeframe.
The ban will surely shape future conversations about gun control in the U.S.
Big think's weekly newsletter.
Get smarter faster from the comfort of your inbox.
See our newsletter privacy policy
here
Most Popular
Most Recent
Big think's weekly newsletter.
Get smarter faster from the comfort of your inbox.
See our newsletter privacy policy
here
© Copyright 2007-2018 & BIG THINK, BIG THINK EDGE,
SMARTER FASTER trademarks owned by The Big Think, Inc. All rights reserved.