A new study find a connection between having more testosterone and not liking classical, jazz, or avant-garde music. 
Revenge of the Nerds
It's not completely clear who first said this, but it was probably Martin Mull: "Writing about music is like dancing about architecture." Music's a non-verbal art that defies verbal description. When critics review a new song or collection, they talk about lyrics, because for the music there are no adequate words available beyond those that cite other compositions for comparison. Likewise, some twist themselves into knots trying to sort music into categories that dumb-down or miss its meaning altogether, and even affix value judgments to such categories. And yet, there's no forward or back, "simple" or "advanced," in music's journey through human history: The most avant-garde, "sophisticated" music often sounds the most "primitive."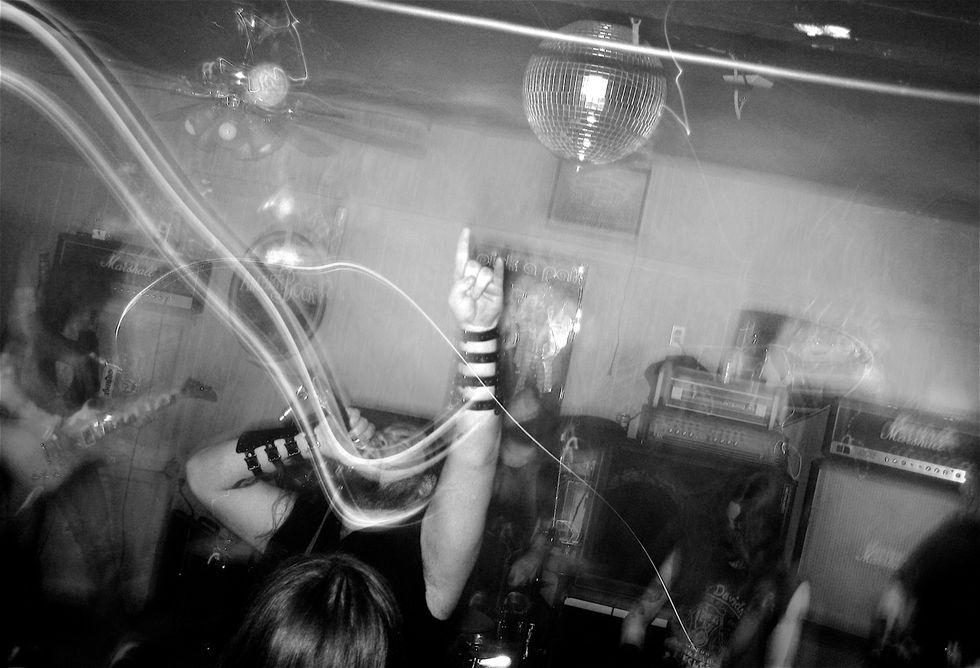 (RICO)
In the study the authors write, "There is great variation in preference patterns for music. However, the cause of such individual differences has not been fully elucidated to date. Many behavioral traits, including personality, are known to be influenced by steroid-hormone testosterone. On this basis, we conjectured that testosterone partly determines individual differences in music preference." And so they became interested in learning whether "neuroendocrinological function can exert influences on music preference patterns." They say, "To the best of our knowledge, this is the first demonstration of the link between biological predisposition and musical preference."
The study involved 37 Japanese male and 39 female listeners. They were mostly in their early 20s, and the researchers measured each one's level of the hormone by analyzing concentrations of testosterone in samples of their saliva.
The 25 fifteen-second musical snippets to which each subject listened weren't identified to them by genre.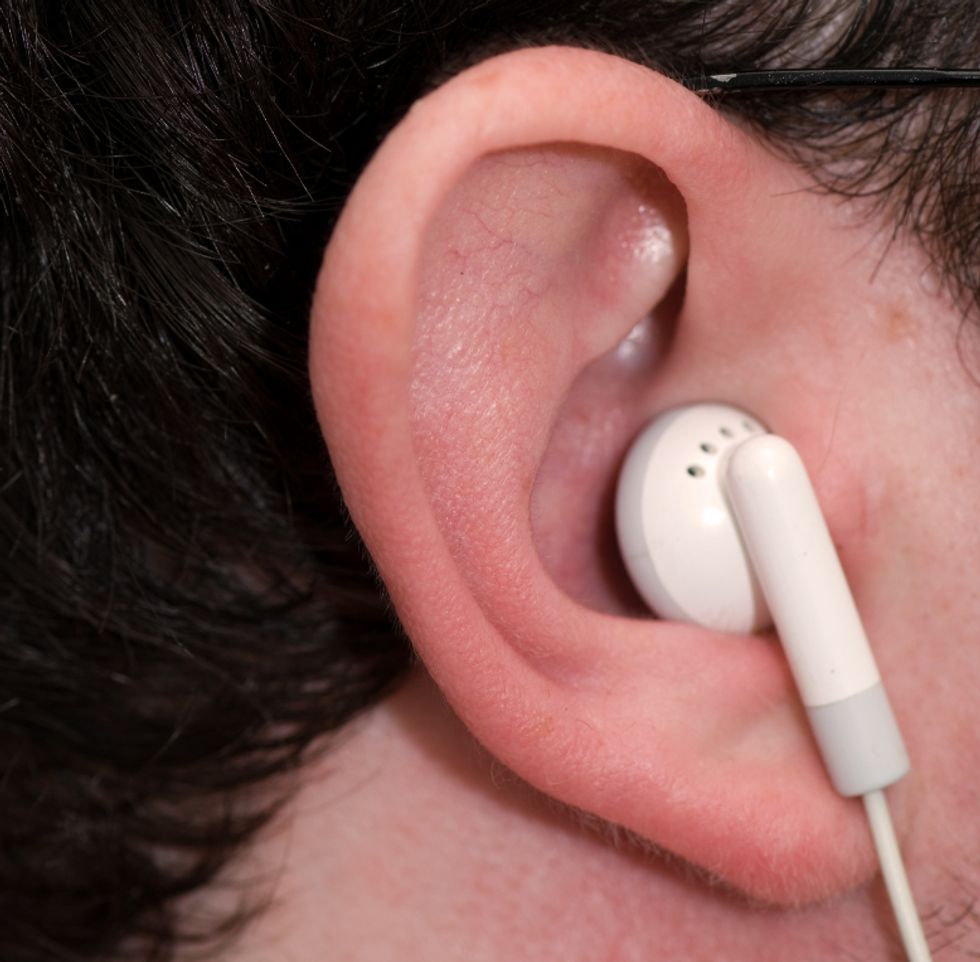 The snippets were selected by researchers to represent the spectrum of music, based on five dimensions — Mellow, Contemporary/Urban, Sophisticated, Intense, and Unpretentious — identified by neuroscientist Daniel Levitin in a 2011 study. Oddly, three of the five describe emotional effects, and one, Contemporary/Urban, is a genre, as if Contemporary/Urban can't also be mellow, intense, or unpretentious. And the last one seems to reflect a value judgment: "Sophisticated." Hm. Each participant was asked to rate a snipper as either "Like very much," or Don't like at all."
The researchers also gave subjects questionnaires that sorted them in categories according to the Big Five personality types and found no persuasive correlation between musical preference and personality type.
However, "The main finding was a significant negative correlation between testosterone level and a preference for sophisticated music including classical, jazz and avant-garde music for males."
Taking into consideration earlier studies that link high testosterone levels with high dominance motivations and antisocial or rebellious behaviors, the study's authors conclude that "sophisticated " music maybe just isn't aggressive enough to satisfy these males. Take that, John Legend, you hellraiser.
There's no discussion here of the fact that most jazz, classical, and avant-garde music — with the exception or opera in the second case, and free-style vocalizations in the third — has no words, and many people simply like music they can sing along with, and/or that have stories they can relate to on a personal level. Also, those three genres are typified by pieces that are l-o-n-g, maybe too long for many modern listeners, and certainly for many contexts in which music gets heard.
As we noted at the beginning, there are — as their will typically be — numerous value judgments regarding music in the study's conclusions. One might assert, for example, that a modern pop record's multi-layered vocal and musical arrangements — not to mention lyrical content — are significantly more complex than the far-more homogenous harmonic and rhythmic movement within a typical classical piece. Or not.
Short-term use isn't a problem. Long-term use however may come with lots of side effects.
Credit: Vnukko, Pixababy.
Generally, when a couple is trying to have a baby, the focus is put on the woman's health. But today, more and more, fertility specialists are learning that the male's contribution is almost as important, and male health as a consequence just as impactful. Fifteen percent of couples globally wrestle with infertility. Among these, male infertility is solely responsible for about 20-30% of cases, while it contributes to 50% of them.
Another cause for concern, male fertility in industrialized countries has been falling for the last four decades or more. This dip is occurring in both sperm quality and count. Why it's happening is still a mystery. A more sedentary lifestyle, a growing obesity epidemic, chemicals in the environment such as aluminum or PCBs from consumer products, and many other aspects have been blamed. But so far no definitive reason has been found.
Now, a new study finds a culprit in a place we never considered: over-the-counter pain relievers and in particular, ibuprofen. This is the non-steroidal anti-inflammatory drug (NSAID) found in popular brands such as Advil, Motrin, and Bayer. The results of this study were published in the journal, the Proceedings of the National Academy of Sciences (PNAS).
A high, consistent level of the drug in the system over an extended period interfered with the production of testosterone. Though men and women both have it, in a man's reproductive system testosterone is necessary for proper sperm production. A low testosterone level may mean a lower sperm count, leading to infertility or subfertility.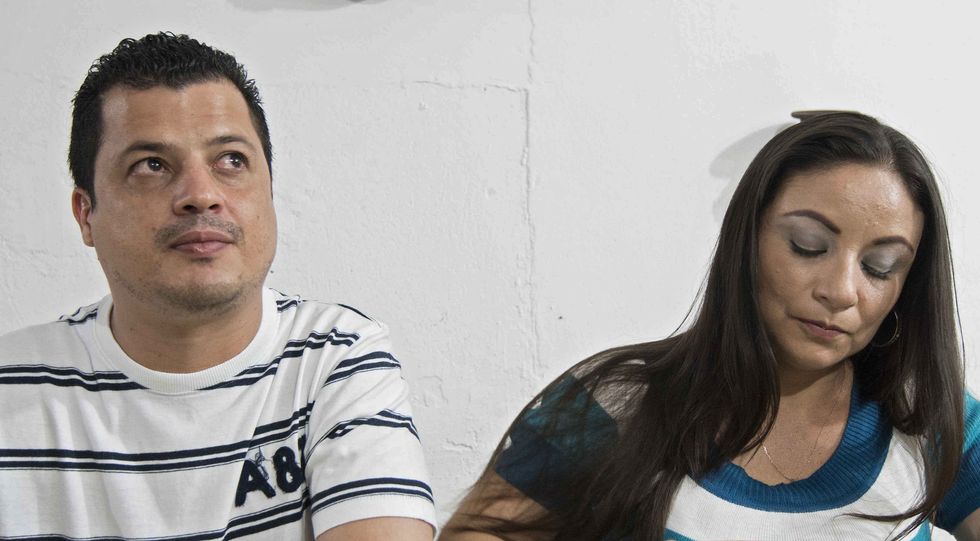 Male fertility has been falling steadily in industrialized countries for four decades or more. Credit: Getty Images.
Understand that one dose to relieve a headache isn't likely to damage a man's fertility. Instead, the study focused on long-term use, such as taking the maximum dosage, 1,200mg daily, over the course of six weeks. In the US, the highest recommended dosage is 800mg four times a day for two weeks.
This was a combined Danish and French study. Researchers recruited 31 men ages 18 to 35, and had them randomly take either two 600 mg doses of ibuprofen per day or a placebo, over the course of six weeks. Those who took the actual drug were more likely to experience a problem in the testes known as "compensated hypogonadism." This condition is more common in older men and affects reproductive health.
Those who took the painkiller also had 23% more luteinizing hormone (LH). The pituitary gland in the brain secretes LH in order to increase testosterone production. Yet, the testosterone level in volunteers' bloodstreams didn't change. So researchers say, the body tried to compensate for a loss of testosterone in the testes, by producing more LH.
Luteinizing hormone can replace testosterone but only in the short term. By examining testicular tissue in the lab provided by organ donors, researchers found that consistent ibuprofen use could curb testosterone production there. The effect was mild and it may be reversed simply through ceasing the medication. But so far, that remains to be seen.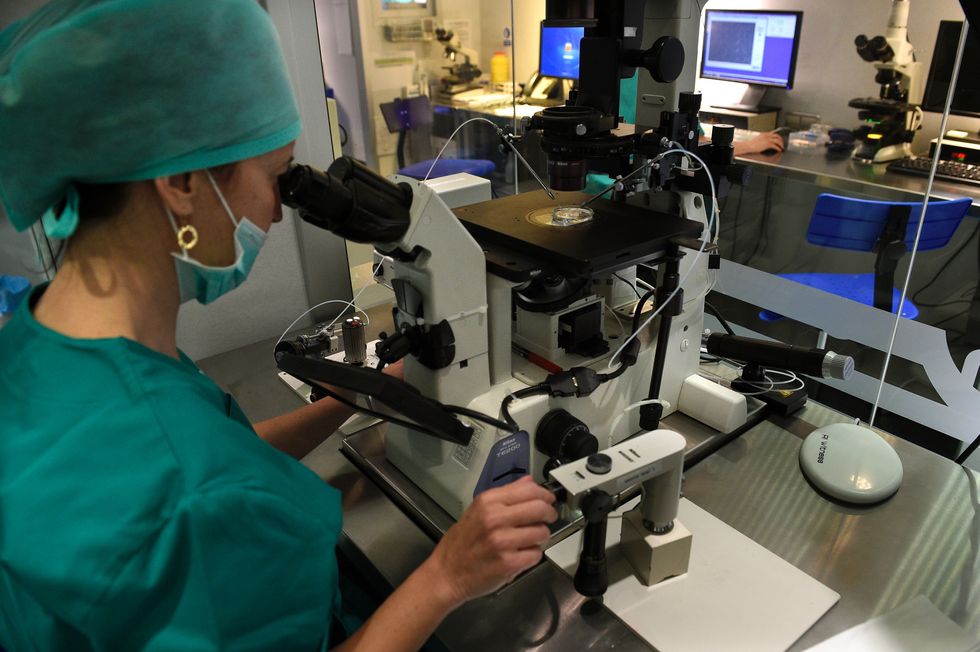 Researchers looking at testicular tissue in the lab found that long-term ibuprofen use blocked testosterone production and so affected fertility. Credit: Getty Images.
David Møbjerg was the lead author of the study. He's an environmental health scientist at the University of Copenhagen. "Our immediate concern is for the fertility of men who use these drugs for a long time," he told Quartz. If taken properly short-term for minor aches and pains, the NSAID is thought to be well-tolerated with few side effects. Yet, this study's results call into question long-term use, such as for serious pain-related conditions, like arthritis.
It's important to note that this was a small study. More and larger ones must be conducted to confirm the results. It was also a short-term one. Would the same effect occur over a longer period of time? And what about the dosage? Would a much smaller dose have the same effect?
This isn't the first study to link ibuprofen use with fertility issues. Previous research has found that taking a high dose of ibuprofen long-term can cause such problems in women, too. One particular study discovered that ibuprofen taken during the first trimester of pregnancy can affect the testicular development of a male fetus. Outside the realm of fertility, long-term ibuprofen use can lead to bleeding in the digestive tract and a higher risk of heart attack or stroke.
Today, it isn't recommended to take more than 1,200 mg over the course of one day, and men and women shouldn't take the drug for more than three days consecutively, without consulting a doctor first.
To learn more about this study, click here:
Look at Wall Street in 2008, and the White House right now. Diversity—of people and cognitive perspectives—is crucial for avoiding failure.
We need to rethink our diversity strategy, says Sallie Krawcheck. What we've been trying for the last decade hasn't been working, but what exactly is the problem? Research reveals that diversity is actually worse in meritocracies. Managers—and particularly middle managers, Krawcheck points out—fall into the cognitive trap of hiring people who "remind me of a young me" (i.e. look like them and think like them) instead of more cognitively diverse people who would bring a missing skill set to a team. This is as important now, under the almost all-white male Trump administration, as it was in the 2008 Financial Crash. Wall Street is one of the most homogenous institutions in America, and Krawcheck has no doubt that having a more diverse set of minds in finance would have lessened the severity of the global crash. In addition, risk-taking and the poor decision making that results can be tracked to fluctuations in one hormone: testosterone. Whether it's the housing bubble, America's healthcare, or foreign policy, these are mistakes that affect millions of lives. As a CEO, Krawcheck's approach and advice on diversity is changing. The current strategy has been a failure, but what if companies paid their managers, in part, based on the diversity of their hires? What if we thought of diversity as more important than meritocracy? Sallie Krawcheck is the author of Own It: The Power of Women at Work.
The cognitive boost of taking testosterone supplements has not been substantiated — but let's face it, most men aren't seeking a better memory when popping testosterone pills.
This past weekend I randomly stumbled into the 420 Games in a Santa Monica beach parking lot. Rows of booths displayed the latest wares emerging in the culture of cannabis capitalism. Having worked in the fitness industry for most of my adult life, I was taken aback by how many start-ups are focusing on the magical motivational powers of marijuana. Forget glaucoma, "hacking your neurochemistry to achieve flow states" is the tagline du jour. 
Perhaps I shouldn't be surprised. We're a nation in search of shortcuts. Anything promising quick results with little work is practically destined to trend—tiny Tibetan berries that aren't really from Tibet, libido-boosting avocados, memory-boosting neurotransmitter precursors, how to think differently to influence the universe because, obviously, the universe needs your input. 
Products targeting the ravages of aging are especially profitable. Anything, natural or not, that defies wrinkles, sags, and hair loss are always in demand. Sometimes exogenous compounds make millions, though we seem especially interested in naturally occurring hormones. If a little does a little good, well then a boatload must be even better. Enter testosterone. 
First isolated in 1935, testosterone usage has tripled in the United States since 2001. The naturally occurring steroid hormone is used medically to treat diminished functional activity in the testes, as well as breast cancer, though most associate it with doping. Given its role in supposedly reinvigorating the male sex drive, the supplement is widely available. 
Testosterone therapy is often self-prescribed, which creates a lot of room for error. Ignorant of dosage requirements the side effects—which include heart attack and failure, hostility, depression, and male infertility—prompted the FDA to require new labeling standards last year. Of course if you've got a recurring shipment on Amazon chances that you're reading the box are slim.
New governmental studies on testosterone's effects give us more reason to pause. As the NY Times reports: 
Anyone hoping that a dose of testosterone will provide an easy antidote for sagging muscles, flagging energy and a retiring sex drive may find the results of recent government studies of the sex hormone sobering.
In a recent study, 790 men over the age of 65 were given either testosterone gel or a placebo gel over the course of a year. Each man was below average for blood testosterone levels and experienced symptoms associated with such levels, including diminished sex drive. The results were mixed. 
While the therapeutic application of testosterone helps correct anemia, it appears to have no effect on cognitive functioning or improved memory. More importantly, men that received testosterone also experienced increased levels of noncalcified plaque in their coronary arteries compared to the placebo group. This does conflict with another study published last year that stated testosterone therapy reduces heart problems. The "T trials," as they've been dubbed, were not long enough to measure other potential therapeutic benefits of testosterone, such as with prostate cancer or heart disease.
Let's face it, many men aren't seeking a better memory when popping testosterone pills. Yet only 15 per cent of men over age 65 have reduced levels in the first place. Some studies support the notion of an increased sexual drive, though, as the Times reports, "the bump was modest and waned over time." 
Testosterone didn't help older men walk farther, they found, and it didn't temper fatigue or increase men's sense of vitality, though it did improve mood slightly.
None of this will stop marketers from promoting testosterone replacement therapy as a silver bullet for male virility. Bodybuilders continue to "off-label" the hormone despite the well-known history of acne and shrunken gonads associated with overuse. Those looking to recapture their younger years will also be seduced by the promise of return.
No increase in hormones is without consequences. Hackers seeking a quick-fix will be disappointed with the prescription that doctors are offering for many problems addressed by testosterone therapy: a better diet and regular exercise. There's nothing sexy about the basics, but there's a reason the simplest response keeps popping up—it works. Since too much of a good thing is never enough for the insatiable mind, hackers tend to pay for what they abuse. 
--
Derek's next book, Whole Motion: Training Your Brain and Body For Optimal Health, will be published on 7/4/17 by Carrel/Skyhorse Publishing. He is based in Los Angeles. Stay in touch on Facebook and Twitter.
Your ring-to-index finger ratio can tell a lot about what you're good at and even what mental disorders you are prone to.
Hands pressed together.
The eyes may be the window to the soul, but the hands can tell you a lot about a person too. Whether they are calloused for instance, or cotton soft. The fingers in particular can give you further insights. A collaborative study conducted by Oxford and Northumbria researchers in the UK, found that differences in the lengths of certain fingers indicated whether a person tended to be more promiscuous or monogamous by nature. The secret lies with the ring finger in comparison to the index.
After studying 585 North American and British men and women, they found that those who had longer ring than pointer fingers, in either sex, tended to be more promiscuous. While those who had a longer pointer than ring fingers tended to be more monogamous. It's important to note that the study suggests but doesn't prove a biological basis for relationship pattern preferences.
A longer ring finger was associated with more testosterone exposure in the womb, the hormone responsible for the libido in both genders. Men and women have differing levels of each sex hormone. Levels vary greatly among both genders. Some men have high testosterone for instance, as do some women, some men low testosterone, and so on.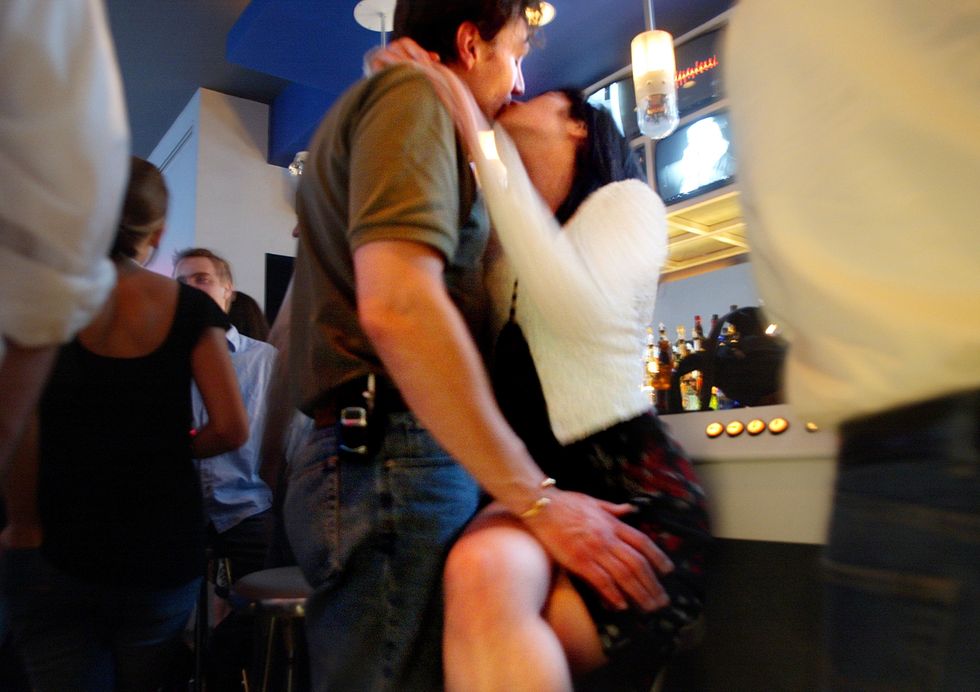 Longer ring fingers were associated with a tendency toward more promiscuous relationships in one study.
A McGill University study, including 155 men, found that those with shorter index fingers in comparison to the ring finger were more agreeable and treated women nicer, than those with longer index fingers and shorter ring fingers. The first case is called a small digit ratio.
This agreeability wasn't reserved for the women they were romantically involved with either, but occurred with female family members, coworkers, and friends, as well. These men, researchers assume, may be more willing to compromise, a trait necessary to healthy relationships. Debbie Moskowitz was the lead author in this study. A professor of psychology at the university, she said that men with a larger ring finger tended to have more solid relationships and were more likely to have children, due to their agreeable nature.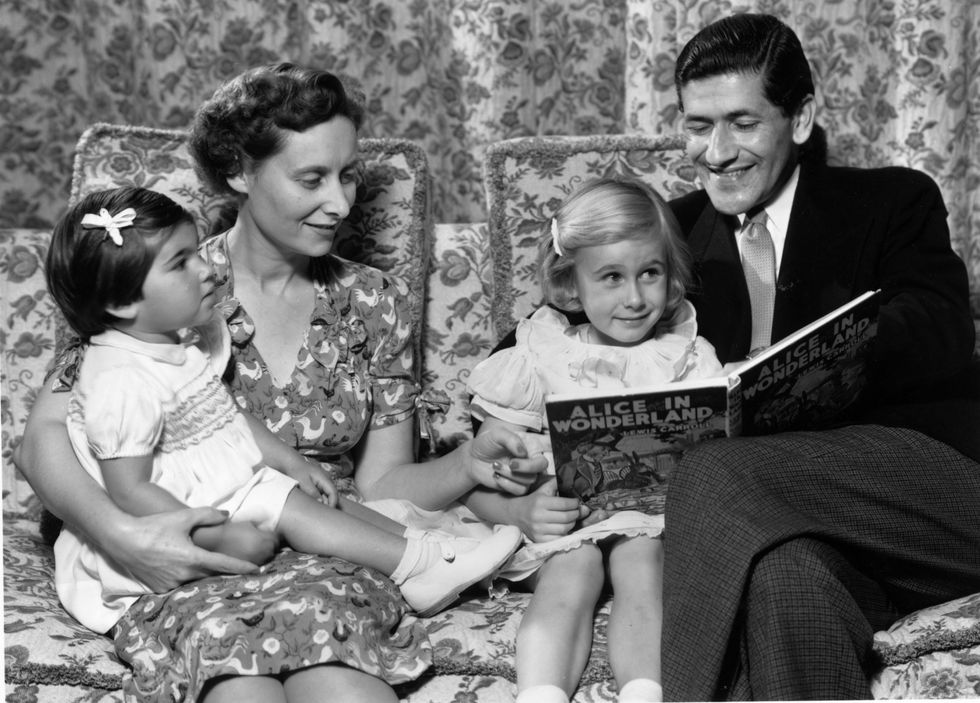 Men with a longer ring than index fingers may be more likely to have children.
In this latest study, neuroscientists at The Norwegian University of Science and Technology (NTNU), found that they could predict whether a person was a good athlete or if they were more of the anxious type, by examining index to ring finger ratios. Both men and women with longer ring fingers are better at spatial tasks, researchers determined. As such, they are better at physical jobs and athletics.
There are drawbacks however to those with a longer ring finger. For instance, they are at higher risk of ADHD, Tourette's syndrome, and autism. These conditions are more prevalent in men. There are also advantages for those with a longer pointer finger. Low testosterone exposure in utero has been linked with better verbal memory. It was also associated with a higher risk of anxiety and depression, issues typically more prevalent in women.
NTNU doctoral student Carl Pintzka completed this latest study for his dissertation. He wanted to associate in utero testosterone exposure with a higher aptitude for physical tasks. He first recruited 42 female participants and measured the length of their index and ring fingers. Next, he gave half the group a drug which would drop their testosterone levels down. The other half received a placebo. Then he gave them various exercises to perform.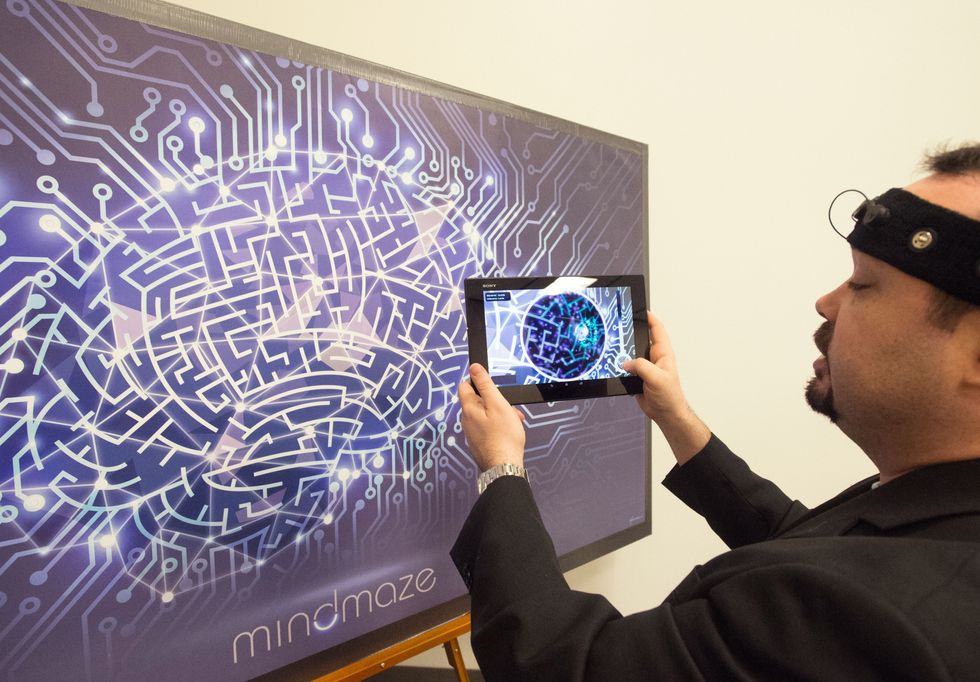 Women in this study were asked to maneuver around a virtual maze, to see if testosterone made them better at it.
By dampening testosterone, Pintzka could evaluate whether or not the hormone affected the women's spacial capabilities. The volunteers had to complete a virtual maze, which included mentally rotating an array of 3D objects. Pintzka said, "The women who scored best on the mental rotation tasks had high levels of testosterone both prenatally and in their adult lives, while those who scored worst had low levels in both."
Further research must be conducted to discover more about this phenomenon and how it may be applied to human health. One thing is for sure: how much testosterone we encounter in the womb and later on in life has a substantial impact on who we are. Pintzka suggests that a larger study would allow for a deeper understanding and a stronger correlation to surface. Until that time, when you take the hand of your loved one, take a look at their ring-to-index finger ratio. It may lend insight into who they really are.
To learn more about what your fingers say about you click here: