Humans don't want happiness above all, argued Nietzsche
The philosopher believed we craved for something less pleasant.
24 January, 2017
---
Everybody wants to be happy, right? Who doesn't? Sure, you may not want to sacrifice everything for pleasure, but you certainly want to enjoy yourself. There are a slew of drugs on the market for solving the problems of depression, and the methods for achieving happiness are often sold and advertised as something you can get, and that which you desire above all else.
The pursuit of happiness is so integral to our idea of the good life that it was declared to be an inalienable right by Thomas Jefferson. It summarizes the American Dream like no other idea. For many people it is the meaning of life itself. It is difficult for some to fathom that there is a way of thinking that suggests you don't want to at least try to be as happy as you can be.
Well, there is one philosopher who doesn't think you want happiness in itself. Friedrich Nietzsche.
Nietzsche saw the mere pursuit of happiness, defined here as that which gives pleasure, as a dull waste of human life. Declaring: "Mankind does not strive for happiness; only the Englishman does", referencing the English philosophy of Utilitarianism, and its focus on total happiness. A philosophy which he rejected with his parable of the "Last Man," a pathetic being who lives in a time where mankind has "invented happiness".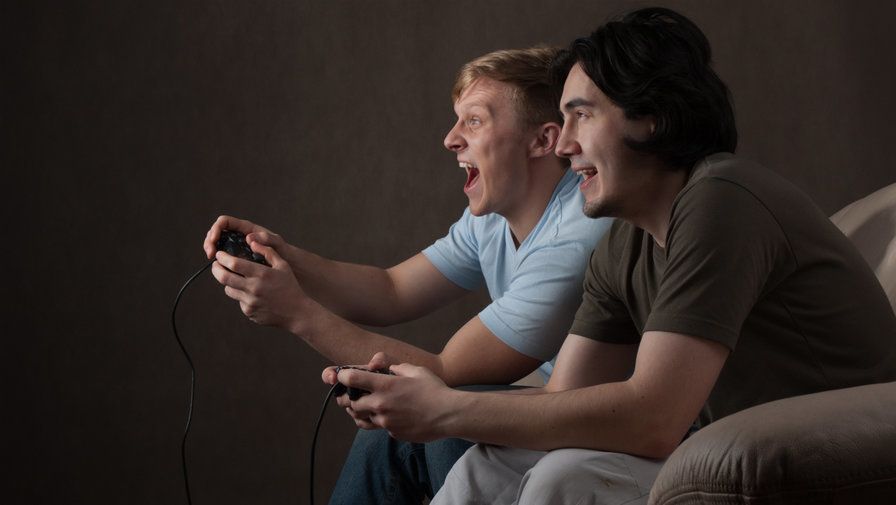 The Last Men? In Nietzsche's mind they were happy, but dull.

Nietzsche was instead dedicated to the idea of finding meaning in life. He suggested the Ubermensch, and his creation of meaning in life, as an alternative to the Last Man, and offered us the idea of people who were willing to undertake great suffering in the name of a goal they have set, as examples. Can we imagine that Michelangelo found painting the ceiling of the Sistine Chapel pleasant? Nikola Tesla declared that his celibacy was necessary to his work, but complained of his loneliness his entire life.
Is that happiness? If these great minds wanted happiness in itself, would they have done what they did?
No, says Nietzsche. They would not. Instead, they chose to pursue meaning, and found it. This is what people really want.
Psychology often agrees. Psychologist Victor Frankl suggested that the key to good living is to find meaning, going so far as to suggest positive meanings for the suffering of his patients to help them carry on. His ideas, published in the best-selling work Man's Search for Meaning, were inspired by his time at a concentration camp and his notes on how people suffering unimaginable horrors were able to carry on through meaning, rather than happiness.
There is also a question of Utilitarian math here for Nietzsche. In his mind, those who do great things suffer greatly. Those who do small things suffer trivially. In this case, if one was to try to do Utilitarian calculations it would be difficult, if not impossible, to find a scenario when the net happiness is very large. This is why the Last Man is so dull; the only things that grant him a large net payoff in happiness are rather dull affairs, not the suffering-inducing activities that we would find interesting.
This problem is called "the paradox of happiness." Activities which are done to directly increase pleasure are unlikely to have a high payoff. Nietzsche grasped this problem and gave it voice when he said that "Joy accompanies, joy does not move." A person who enjoys collecting stamps does not do it because it makes them happy, but because they find it interesting. The happiness is a side effect. A person who suffers for years making a masterpiece is not made happy by it, but rather finds joy in the beauty they create after the fact.
Of course, there is opposition to Nietzsche's idea. The great English thinker Bertrand Russell condemned Nietzsche in his masterpiece A History of Western Philosophy. Chief among his criticisms of Nietzsche was what he saw as a brutality and openness to suffering, and he compared Nietzschean ideas against those of the compassionate Buddha, envisioning Nietzsche shouting:
Why go about sniveling because trivial people suffer? Or, for that matter, because great men suffer? Trivial people suffer trivially, great men suffer greatly, and great sufferings are not to be regretted, because they are noble. Your ideal is a purely negative one, absence of suffering, which can be completely secured by non-existence. I, on the other hand, have positive ideals: I admire Alcibiades, and the Emperor Frederick II, and Napoleon. For the sake of such men, any misery is worthwhile.
Against this Russell contrasts the ideas of the Buddha, and suggests an impartial observer would always side with him. Russell, whose interpretations of Nietzsche were less than accurate and who suffered from having poor translations to work with, saw his philosophy as the stepping stone to fascism, and as being focused on pain.

So, while you may value something above happiness, how much are you willing to suffer to get it? Nietzsche argues that you will give it all up for a higher value. Others still disagree. Are you even able to pursue happiness and receive it? Or is Nietzsche correct that you must focus elsewhere, on meaning, in order to even hope for satisfaction later?
susan-david-on-our-unhealthy-obsession-with-happiness
As religious diversity increases in the United States, we must learn to channel religious identity into interfaith cooperation.
Sponsored by Charles Koch Foundation
Religious diversity is the norm in American life, and that diversity is only increasing, says Eboo Patel.
Using the most painful moment of his life as a lesson, Eboo Patel explains why it's crucial to be positive and proactive about engaging religious identity towards interfaith cooperation.
The opinions expressed in this video do not necessarily reflect the views of the Charles Koch Foundation, which encourages the expression of diverse viewpoints within a culture of civil discourse and mutual respect.
Two Apollo 11 astronauts question NASA's planetary safety procedures.
Credit: Bettmann, Getty Images.
Surprising Science
Buzz Aldrin and Michael Collins revealed that there were deficiencies in NASA's safety procedures following the Apollo 11 mission.
Moon landing astronauts were quarantined for 21 days.
Earth could be contaminated with lunar bacteria.
Here's why you might eat greenhouse gases in the future.
Technology & Innovation
The company's protein powder, "Solein," is similar in form and taste to wheat flour.
Based on a concept developed by NASA, the product has wide potential as a carbon-neutral source of protein.
The man-made "meat" industry just got even more interesting.
When it comes to sniffing out whether a source is credible or not, even journalists can sometimes take the wrong approach.
Sponsored by Charles Koch Foundation
We all think that we're competent consumers of news media, but the research shows that even journalists struggle with identifying fact from fiction.
When judging whether a piece of media is true or not, most of us focus too much on the source itself. Knowledge has a context, and it's important to look at that context when trying to validate a source.
The opinions expressed in this video do not necessarily reflect the views of the Charles Koch Foundation, which encourages the expression of diverse viewpoints within a culture of civil discourse and mutual respect.