Big ideas.
Once a week.
Subscribe to our weekly newsletter.
How to diet and exercise like the genius inventor Nikola Tesla
The famous inventor Nikola Tesla shared his views on dieting and exercising that helped him think better and live longer.
04 August, 2016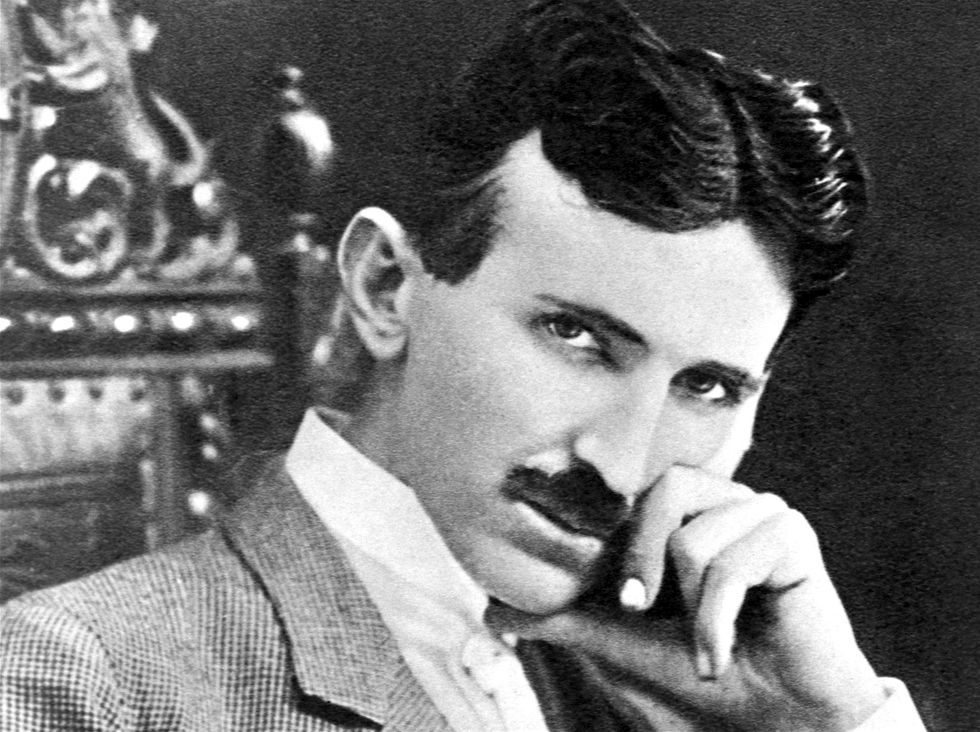 The inventor Nikola Tesla had one of the most creative and prolific brains humanity has ever produced. He kept working on ingenious projects well into the late years of his life, staying energetic and focused (albeit leading a somewhat ascetic, asexual and aloof life). How did Tesla keep sharp and achieve so much? In a 1933 interview, the 77 year-old Tesla spoke about what kept him going in life.
---
He believed that it was important to get a good start in life, developing healthy personal habits even as young people -
"our condition of body and mind in old age is merely a certificate of how we have spent our youth. The secret of my own strength and vitality today is that in my youth I led what you might call a virtuous life."

Tesla's virtuosity stemmed from an understanding that he had to control his "passions and appetites" if he wanted to make his dreams come true and continue working until he died.
With that in mind, he set out from an early age to live a disciplined and planned life, doing something he wanted to do.
"I want no vacation - no surcease from my labors. If people would select a life work compatible with their temperaments, the sum total of happiness would be immeasurably increased in the world," Tesla revealed.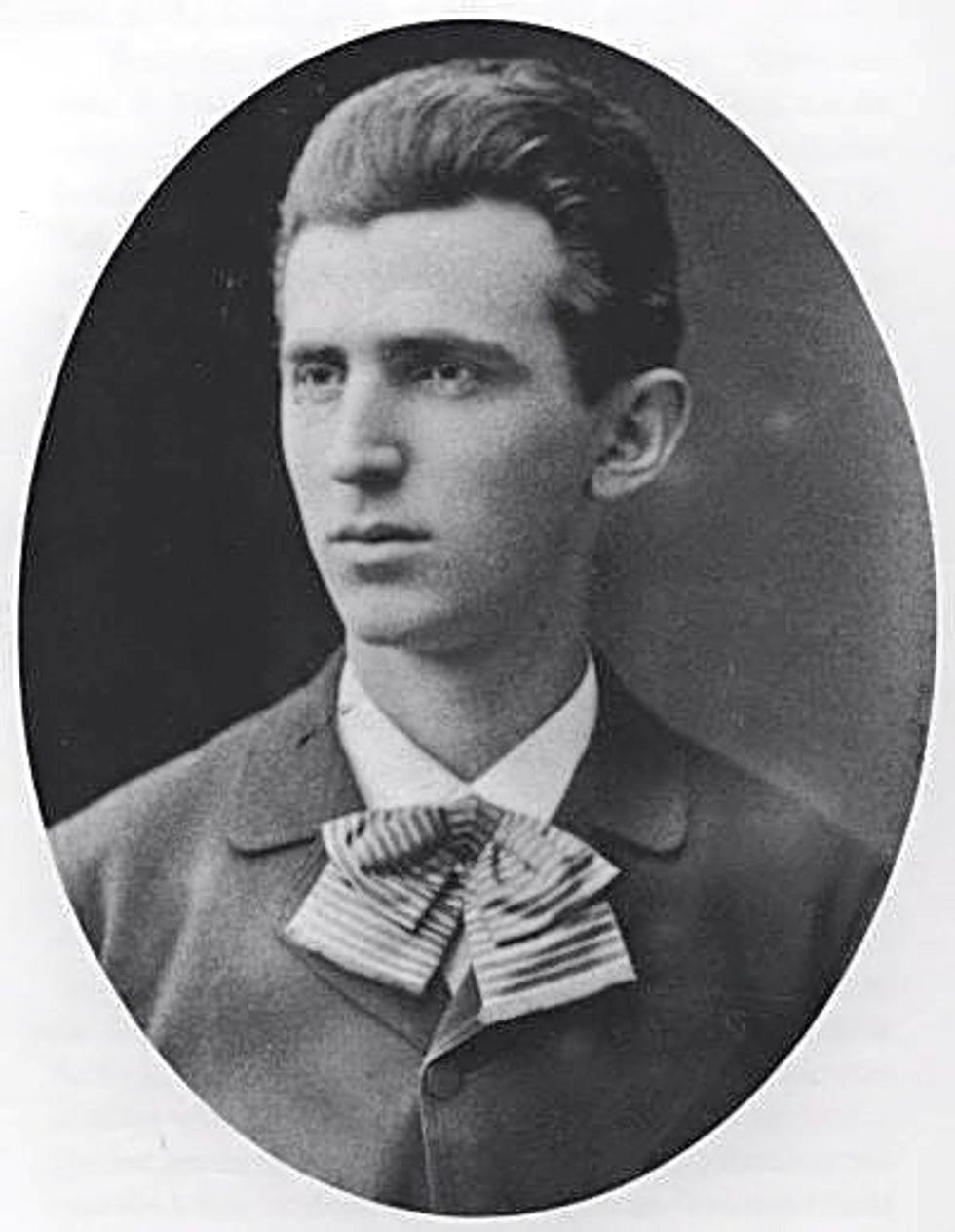 Tesla in 1879, while 23.
What was Tesla's plan to living a long life?
"Many are saddened and depressed by the brevity of life. 'What is the use of attempting to accomplish anything?' they say. 'Life is so short. We may never life to see the completion of the task.' Well, people could prolong their lives considerably if they would but make the effort. Human beings do so many things that pave the way to an early grave."

Indeed, there are many ways in which we make ourselves unproductive. One sure way is through a bad diet. This is what Tesla thought about eating habits:
"First of all, we eat too much , but this we have heard said often before. And we eat the wrong kinds of foods and drink the wrong kinds of liquids. Most of the harm is done by overeating and under-exercising, which bring about toxic conditions in the body and make it impossible to throw off the accumulated poisons."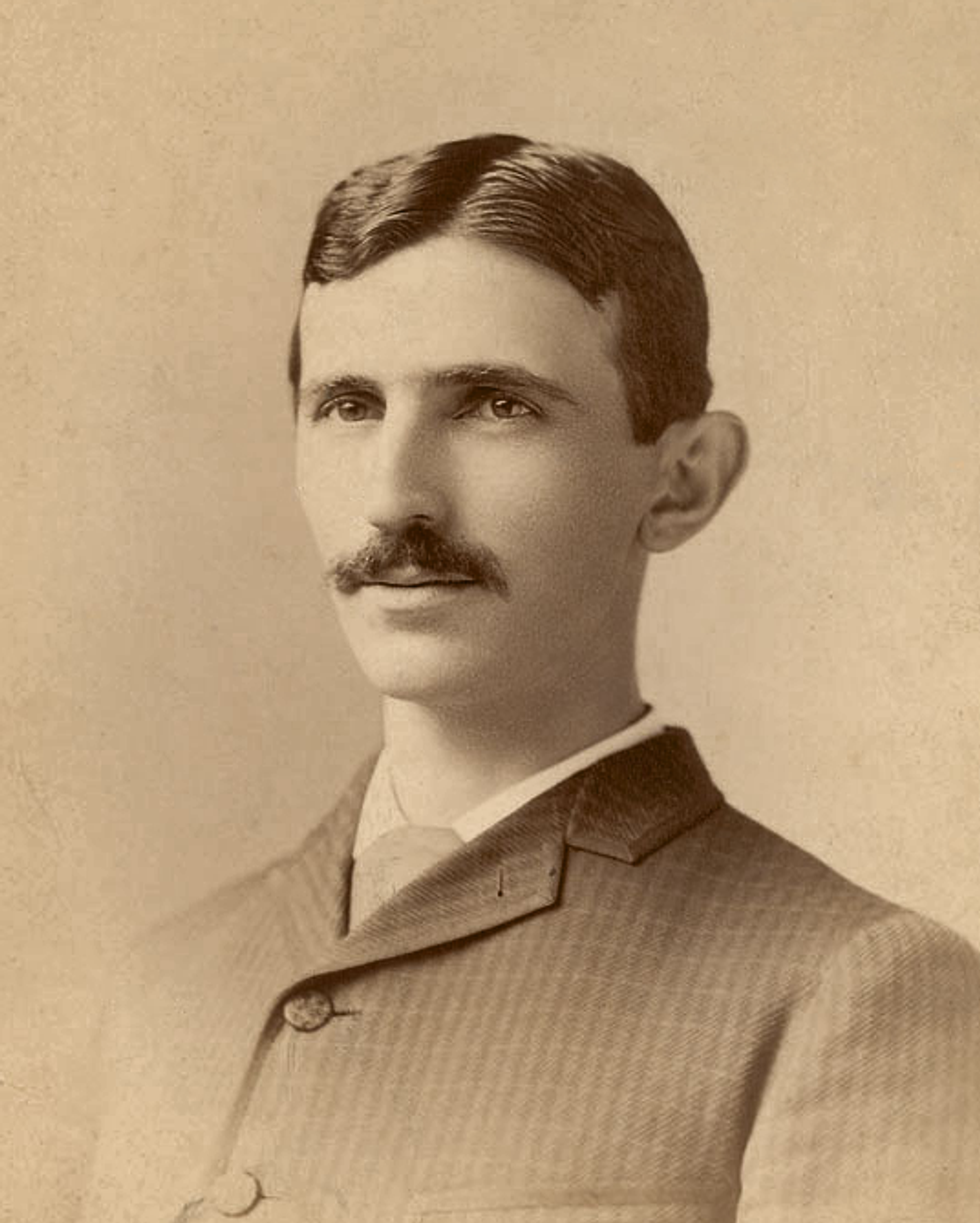 29-year-old Tesla in 1885.
What were the most important ingredients of Tesla's diet? He drank a lot of milk and water and took care of his stomach.
"Why overburden the bodies that serve us? I eat but two meals a day, and I avoid all acid-producing foods. Almost everyone eats too many peas and beans and other foods containing uric acid and other poisons. I partake liberally of fresh vegetables, fish and meat sparingly, and rarely. Fish is reputed as fine brain food, but has a very strong acid reaction, as it contains a great deal of phosphorus. Acidity is by far the worst enemy to fight off in old age."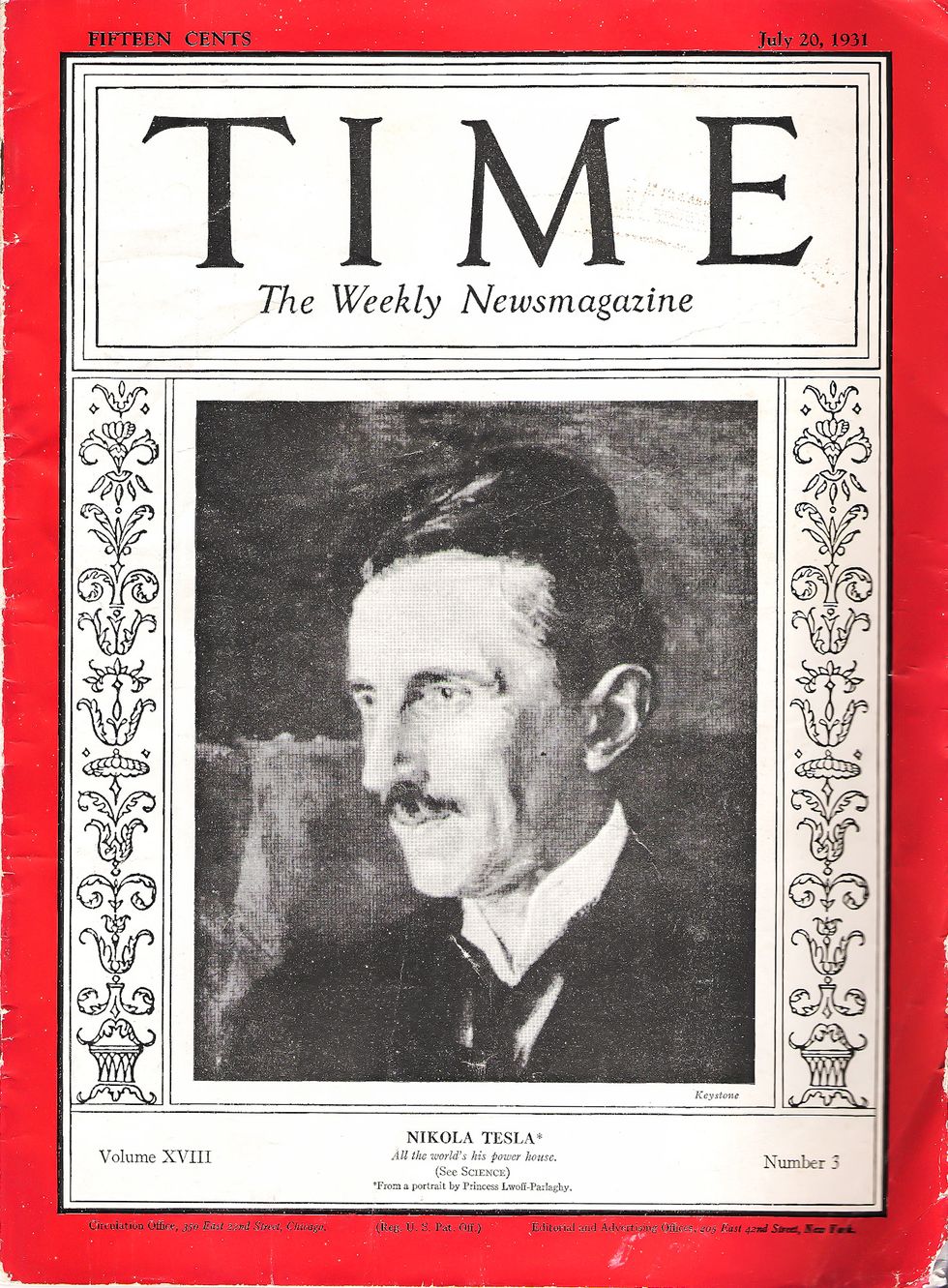 Tesla on the 1931 cover of Time Magazine, at around 75.
Tesla confirmed the fact that he ate meat rarely in a different interview in 1935:
"I myself eschew all stimulants. I also practically abstain from meat. I am convinced that within a century coffee, tea, and tobacco will be no longer in vogue. Alcohol, however, will still be used. It is not a stimulant but a veritable elixir of life."

There you have it. Stay away from acid and keep to a mostly vegetarian diet while potentially boozing it up. Actually, Tesla was known to drink a whiskey every day.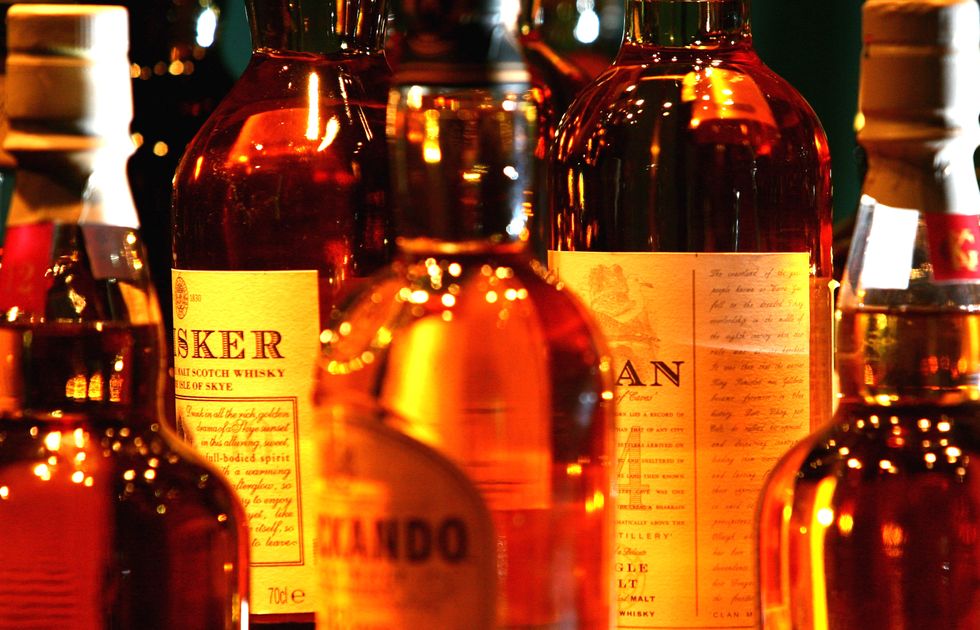 Something else Tesla liked to partake of were potatoes -
"Potatoes are splendid, and should be eaten at least once a day. They contain valuable mineral salts and are neutralizing."

Tesla was also a firm believer in the value of exercise.
"I believe in plenty of exercise. I walk eight or ten miles every day, and never take a cab or other conveyances when I have the time to use leg power. I also exercise in my bath daily, for I think that this is of great importance. I take a warm bath, followed by a prolonged cold shower."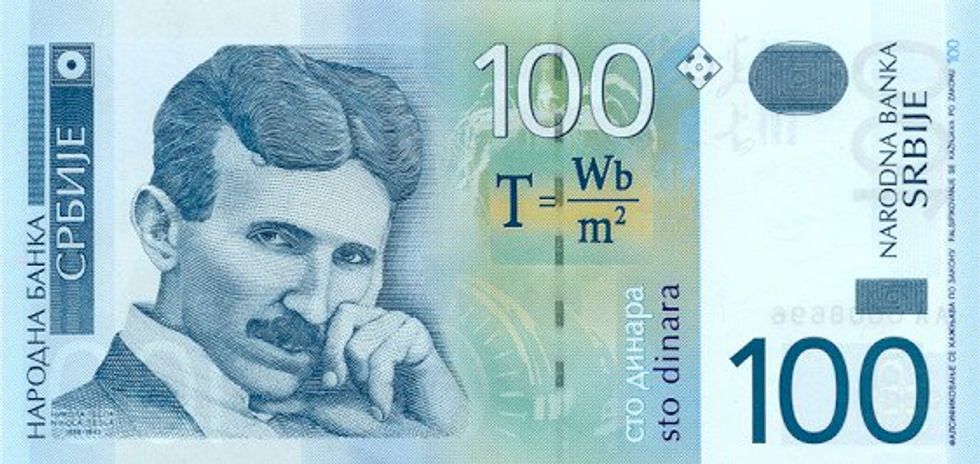 Tesla on the Serbian dinar note
Tesla's strict daily regimen culminated in an attitude towards sleep contrary to the popular assertions of the scientific community and government agencies about the importance of sleeping for eight hours nightly.
"Sleep? I scarcely ever sleep. I come of a long-lived family, but it is noted for its poor sleepers. I expect to match the records of my ancestors and live to be at least 100. My sleeplessness does not worry me. Sometimes I doze for an hour or so. Occasionally, however, once in a few months, I may sleep for four or five hours. Then I awaken virtually charged with energy, like a battery. Nothing can stop me after such a night. I feel great strength then. There is no doubt about it but that sleep is a restorer, a vitalizer, that it increases energy. But on the other hand, I do not think it is essential to one's well being, particularly if one is habitually a poor sleeper."

Clearly, he did not value sleep all that much. If you're curious, he didn't make it to 100, dying during his 86th year.
And if you thought being old was some kind of impediment to Tesla, he also shared how good he felt, being 77:
" I have an excellent certificate of health. I never felt better in my life. I am energetic, strong, in full possession of all my mental facilities. In my prime I did not possess the energy I have today. And what is more, in solving my problems I use but a small part of the energy I possess, for I have learned how to conserve it. Because of my experience and knowledge gained through the years, my tasks are much lighter."

He appreciated being older and wiser and had this fascinating insight about working while older:
"Contrary to general belief, work comes easier for older people if they are in good health, because they have learned through years of practice how to arrive at a given place by the shortest path."

Words to live by if you want to get to a point in your life when you too can publish such articles as that below, written by Tesla for a 1935 issue of Liberty Magazine: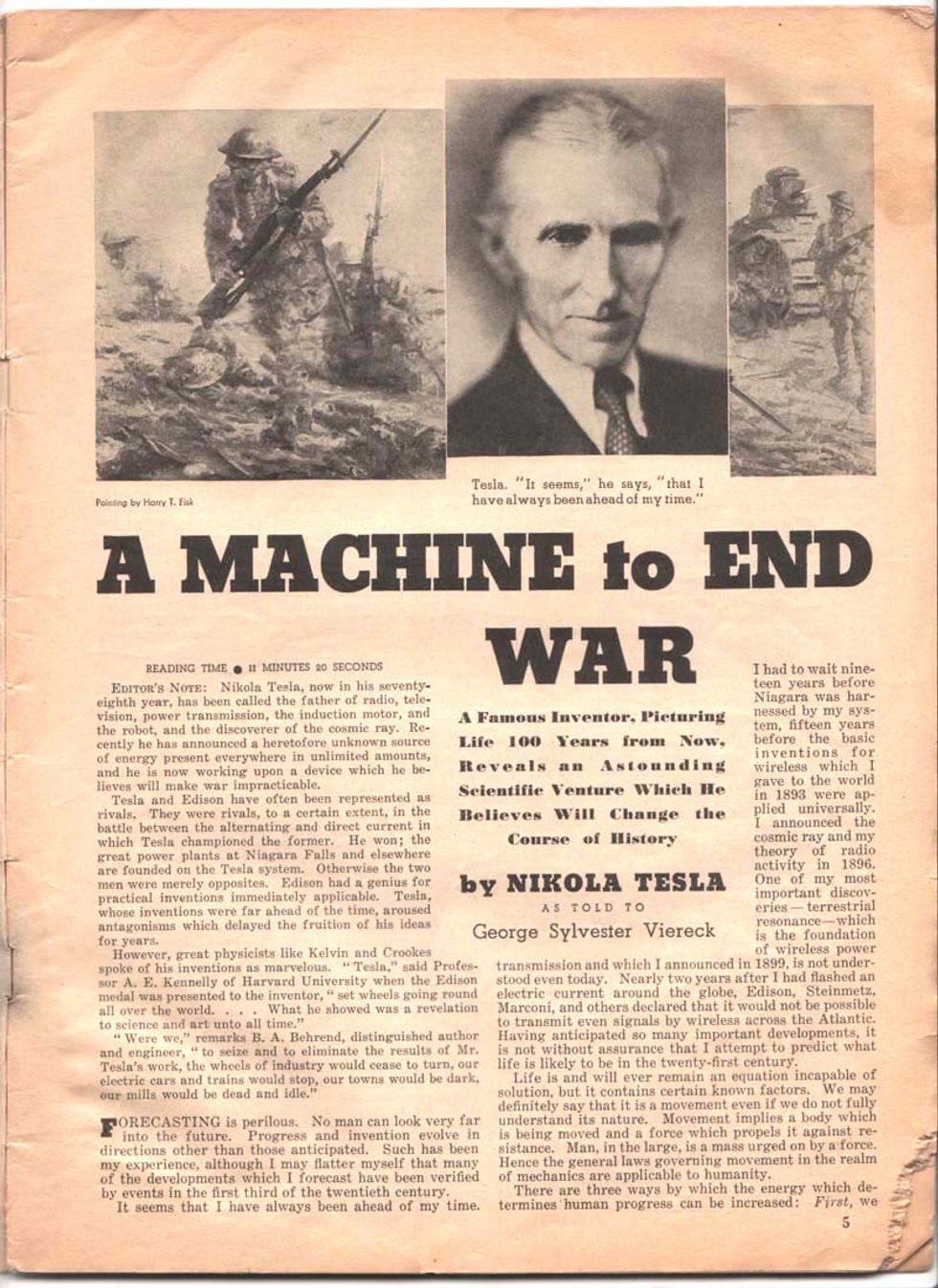 Physicist Frank Wilczek proposes new methods of searching for extraterrestrial life.
Adobe stock
Surprising Science
Nobel Prize-winning physicist Frank Wilczek thinks we are not searching for aliens correctly.
Instead of sending out and listening for signals, he proposes two new methods of looking for extraterrestrials.
Spotting anomalies in planet temperature and atmosphere could yield clues of alien life, says the physicist.
For noted theoretical physicist Frank Wilczek, finding aliens is a matter of figuring out what exactly we are looking for. To detect other space civilizations, we need to search for the specific effects they might be having on their worlds, argues the Nobel laureate in a new proposal.
Writing in the Wall Street Journal, Wilczek says that it's a real challenge to figure out which among the over 4,000 exoplanets that we found so far outside of our solar system might host extraterrestrial life. The classic way of listening for space signals is insufficient and inefficient, says the scientist. What might really help are new developments in exoplanetary astronomy that can allow us to get much more precise information about faraway space objects.
In particular, there are two ways we should focus our attention to turn the odds of finding alien life in our favor, argues the physicist.
1. Atmosphere chemistry
Like we found out with our own effect on the Earth's atmosphere, making a hole in the ozone layer, the gases around a planet can be impacted by its inhabitants. "Atmospheres are especially significant in the search for alien life," writes Wilczek "because they might be affected by biological processes, the way that photosynthesis on Earth produces nearly all of our planet's atmospheric oxygen."
But while astrobiology can provide invaluable clues, so can looking for the signs of alien technology, which can also be manifested in the atmosphere. An advanced alien civilization might be colonizing other planets, turning their atmospheres to resemble the home planets. This makes sense considering our own plans to terraform other planets like Mars to allow us to breathe there. Elon Musk even wants to nuke the red planet.
The Most Beautiful Equation: How Wilczek Got His Nobel
2. Planet temperatures
Wilczek also floats another idea - what if an alien civilization created a greenhouse effect to raise the temperature of a planet? For example, if extraterrestrials were currently researching Earth, they would likely notice the increased levels of carbon dioxide that are heating up our atmosphere. Similarly, we can looks for such signs around the exoplanets.
An advanced civilization might also be heating up planets to raise their temperatures to uncover resources and make them more habitable. Unfreezing water might be one great reason to turn up the thermostat.
Unusually high temperatures can also be caused by alien manufacturing and the use of artificial energy sources like nuclear fission or fusion, suggests the scientist. Structures like the hypothetical Dyson spheres, which could be used to harvest energy from stars, can be particularly noticeable.
Similarly, there might be instances when our faraway space counterparts would want to cool planets down. Examining temperature anomalies of space bodies might allow us to pinpoint such clues.
Focusing on the temperatures and atmospheres of other planets might be not only a winning strategy but something specifically encouraged by other civilizations who want us to find them. "An alien species that wants to communicate could draw the gaze of exoplanetary astronomers to anomalies in its solar system, effectively using its parent star to focus attention," expounds the physicist.
Wilczek, who currently teaches at MIT, was awarded the Nobel Prize in Physics in 2004 for discovering asymptotic freedom.
You can check out Wilczek's full article here.
Wilczek: Why 'Change without Change' Is One of the Fundamental Principles of the ...
The eastern inner core located beneath Indonesia's Banda Sea is growing faster than the western side beneath Brazil.
Surprising Science
More than 5,000 kilometres beneath us, Earth's solid metal inner core wasn't discovered until 1936.
Almost a century later, we're still struggling to answer basic questions about when and how it first formed.
These aren't easy puzzles to solve. We can't directly sample the inner core, so the key to unravelling its mysteries lies in collaboration between seismologists, who indirectly sample it with seismic waves, geodynamicists, who create models of its dynamics, and mineral physicists, who study the behaviour of iron alloys at high pressures and temperatures.
Combining these disciplines, scientists have delivered an important clue about what's happening miles beneath our feet. In a new study, they reveal how Earth's inner core is growing faster on one side than the other, which could help explain how old the inner core is, and the intriguing history of Earth's magnetic field.
Early Earth
Earth's core was formed very early in our planet's 4.5 billion-year history, within the first 200 million years. Gravity pulled the heavier iron to the centre of the young planet, leaving the rocky, silicate minerals to make up the mantle and crust.
Earth's formation captured a lot of heat within the planet. The loss of this heat, and heating by ongoing radioactive decay, have since driven our planet's evolution. Heat loss in Earth's interior drives the vigorous flow in the liquid iron outer core, which creates Earth's magnetic field. Meanwhile, cooling within Earth's deep interior helps power plate tectonics, which shape the surface of our planet.
As Earth cooled over time, the temperature at the centre of the planet eventually dropped below the melting point of iron at extreme pressures, and the inner core started to crystallise. Today, the inner core continues to grow at roughly 1mm in radius each year, which equates to the solidification of 8,000 tonnes of molten iron every second. In billions of years, this cooling will eventually lead to the whole core becoming solid, leaving Earth without its protective magnetic field.
Core issue
One might assume that this solidification creates a homogeneous solid sphere, but this isn't the case. In the 1990s, scientists realised that the speed of seismic waves travelling through the inner core varied unexpectedly. This suggested that something asymmetrical was happening in the inner core.
Specifically, the eastern and western halves of the inner core showed different seismic wavespeed variations. The eastern part of the inner core is beneath Asia, the Indian Ocean and the western Pacific Ocean, and the west lies under the Americas, the Atlantic Ocean and the eastern Pacific.
Sanne Cottaar, Author provided
The new study probed this mystery, using new seismic observations combined with geodynamic modelling and estimates of how iron alloys behave at high pressure. They found that the eastern inner core located beneath Indonesia's Banda Sea is growing faster than the western side beneath Brazil.

You can think of this uneven growth as like trying to make ice cream in a freezer that's only working on one side: ice crystals form only on the side of the ice cream where the cooling is effective. In the Earth, the uneven growth is caused by the rest of the planet sucking heat more quickly from some parts of the inner core than others.
But unlike the ice cream, the solid inner core is subject to gravitational forces which distribute the new growth evenly through a process of creeping interior flow, which maintains the inner core's spherical shape. This means that Earth is in no danger of tipping, though this uneven growth does get recorded in the seismic wavespeeds in our planet's inner core.
Dating the core
So does this approach help us understand how old the inner core might be? When the researchers matched their seismic observations with their flow models, they found that it's likely that the inner core – at the centre of the entire core which formed much earlier – is between 500 million and 1,500 million years old.
The study reports that the younger end of this age range is the better match, although the older end matches an estimate made by measuring changes in the strength of Earth's magnetic field. Whichever number turns out to be correct, it's clear that the inner core is a relative youngster, somewhere between a ninth and a third as old as Earth itself.
This new work presents a powerful new model of the inner core. However, a number of physical assumptions the authors made would have to be true for this to be correct. For example, the model only works if the inner core consists of one specific crystalline phase of iron, about which there is some uncertainty.
And does our uneven inner core make the Earth unusual? It turns out that many planetary bodies have two halves which are somehow different to each other. On Mars, the surface of the northern half is lower-lying while the southern half is more mountainous. The Moon's near-side crust is chemically different to the far-side one. On Mercury and Jupiter it's not the surface which is uneven but the magnetic field, which doesn't form a mirror image between north and south.
So while the causes for all of these asymmetries vary, Earth appears to be in good company as a slightly asymmetrical planet in a solar system of lopsided celestial bodies.
Jessica Irving, Senior Lecturer in Geophysics, University of Bristol and Sanne Cottaar, Lecturer in Global Seismology, University of Cambridge
This article is republished from The Conversation under a Creative Commons license. Read the original article.

In ancient Greece, the Olympics were never solely about the athletes themselves.
Coronavirus
Because of a dramatic rise in COVID-19 cases, the opening and closing ceremonies of the 2021 Olympics will unfold in a stadium absent the eyes, ears and voices of a once-anticipated 68,000 ticket holders from around the world.
Events during the intervening days will likewise occur in silent arenas missing the hundreds of thousands of spectators who paid US$815 million for their now-useless tickets.
After 48 years teaching classics, I can't help but wonder what the Greeks – who invented the Games nearly 3,000 years ago, in 776 B.C. – would make of such a ghostly version of their Olympic festival.
In many ways, they'd view the prospect as absurd.
In ancient Greece, the Olympics were never solely about the athletes themselves; instead, the heart and soul of the festival was the experience shared by all who attended. Every four years, athletes and spectators traveled from far-flung corners of the Greek-speaking world to Olympia, lured by a longing for contact with their compatriots and their gods.
In the shadow of dreams
For the Greeks, during five days in the late-summer heat, two worlds miraculously merged at Olympia: the domain of everyday life, with its human limits, and a supernatural sphere from the days superior beings, gods and heroes populated Earth.
Greek athletics, like today's, plunged participants into performances that pushed the envelope of human ability to its breaking point. But to the Greeks, the cauldron of competition could trigger revelations in which ordinary mortals might briefly intermingle with the extraordinary immortals.
The poet Pindar, famous for the victory songs he composed for winners at Olympia, captured this sort of transcendent moment when he wrote, "Humans are creatures of a day. But what is humankind? What is it not? A human is just the shadow of a dream – but when a flash of light from Zeus comes down, a shining light falls on humans and their lifetime can be sweet as honey."
However, these epiphanies could occur only if witnesses were physically present to immerse themselves – and share in – the spine-tingling flirtation with the divine.
Simply put, Greek athletics and religious experience were inseparable.
At Olympia, both athletes and spectators were making a pilgrimage to a sacred place. A modern Olympics can legitimately take place in any city selected by the International Olympic Committee. But the ancient games could occur in only one location in western Greece. The most profoundly moving events didn't even occur in the stadium that accommodated 40,000 or in the wrestling and boxing arenas.
Instead, they took place in a grove called the Althis, where Hercules is said to have first erected an altar, sacrificed oxen to Zeus and planted a wild olive tree. Easily half the events during the festival engrossed spectators not in feats like discus, javelin, long jump, foot race and wrestling, but in feasts where animals were sacrificed to gods in heaven and long-dead heroes whose spirits still lingered.
On the evening of the second day, thousands gathered in the Althis to reenact the funeral rites of Pelops, a human hero who once raced a chariot to win a local chief's daughter. But the climactic sacrifice was on the morning of the third day at the Great Altar of Zeus, a mound of plastered ashes from previous sacrifices that stood 22 feet tall and 125 feet around. In a ritual called the hecatomb, 100 bulls were slaughtered and their thigh bones, wrapped in fat, burned atop the altar so that the rising smoke and aroma would reach the sky where Zeus could savor it.
No doubt many a spectator shivered at the thought of Zeus hovering above them, smiling and remembering Hercules' first sacrifice.
Just a few yards from the Great Altar another, more visual encounter with the god awaited. In the Temple of Zeus, which was erected around 468 to 456 B.C., stood a colossal image, 40 feet high, of the god on a throne, his skin carved from ivory and his clothing made of gold. In one hand he held the elusive goddess of victory, Nike, and in the other a staff on which his sacred bird, the eagle, perched. The towering statue was reflected in a shimmering pool of olive oil surrounding it.
During events, the athletes performed in the nude, imitating heroic figures like Hercules, Theseus or Achilles, who all crossed the dividing line between human and superhuman and were usually represented nude in painting and sculpture.
The athletes' nudity declared to spectators that in this holy place, contestants hoped to reenact, in the ritual of sport, the shudder of contact with divinity. In the Althis stood a forest of hundreds of nude statues of men and boys, all previous victors whose images set the bar for aspiring newcomers.
"There are a lot of truly marvelous things one can see and hear about in Greece," the Greek travel writer Pausanias noted in the second century B.C., "but there is something unique about how the divine is encountered at … the games at Olympia."
Communion and community
The Greeks lived in roughly 1,500 to 2,000 small-scale states scattered across the Mediterranean and Black Sea regions.
Since sea travel in summertime was the only viable way to cross this fragile geographical web, the Olympics might entice a Greek living in Southern Europe and another residing in modern-day Ukraine to interact briefly in a festival celebrating not only Zeus and Heracles but also the Hellenic language and culture that produced them.
Besides athletes, poets, philosophers and orators came to perform before crowds that included politicians and businessmen, with everyone communing in an "oceanic feeling" of what it meant to be momentarily united as Greeks.
Egisto Sani/flickr, CC BY-NC
Now, there's no way we could explain the miracle of TV to the Greeks and how its electronic eye recruits millions of spectators to the modern games by proxy. But visitors to Olympia engaged in a distinct type of spectating.

The ordinary Greek word for someone who observes – "theatês" – connects not only to "theater" but also to "theôria," a special kind of seeing that requires a journey from home to a place where something wondrous unfolds. Theôria opens a door into the sacred, whether it's visiting an oracle or participating in a religious cult.
Attending an athletic-religious festival like the Olympics transformed an ordinary spectator, a theatês, into a theôros – a witness observing the sacred, an ambassador reporting home the wonders observed abroad.
It's hard to imagine TV images from Tokyo achieving similar ends.
No matter how many world records are broken and unprecedented feats accomplished at the 2020 games, the empty arenas will attract no gods or genuine heroes: The Tokyo games are even less enchanted than previous modern games.
But while medal counts will confer fleeting glory on some nations and disappointing shame on others, perhaps a dramatic moment or two might unite athletes and TV viewers in an oceanic feeling of what it means to be "kosmopolitai," citizens of the world, celebrants of the wonder of what it means to be human – and perhaps, briefly, superhuman as well.
The ancient Greeks wouldn't recognize some aspects of the modern Olympics.
Vincent Farenga, Professor of Classics and Comparative Literature, USC Dornsife College of Letters, Arts and Sciences
This article is republished from The Conversation under a Creative Commons license. Read the original article.

Mind & Brain
A new brain imaging study explored how different levels of the brain's excitatory and inhibitory neurotransmitters are linked to math abilities.
Scroll down to load more…