We Now Know Definitively What Yeti Are
Comprehensive DNA sequencing of artifacts reveals the yeti to be bears, mostly Himalayan brown bears.
30 November, 2017
The legend of the yeti, or "abominable snowman," has been one of our more durable cryptozoological mysteries. The image of an primeval, solitary humanoid glimpsed through the swirling snows of the Himalayas has made its way into many a tale, and even into a Saul Bass movie or two.
---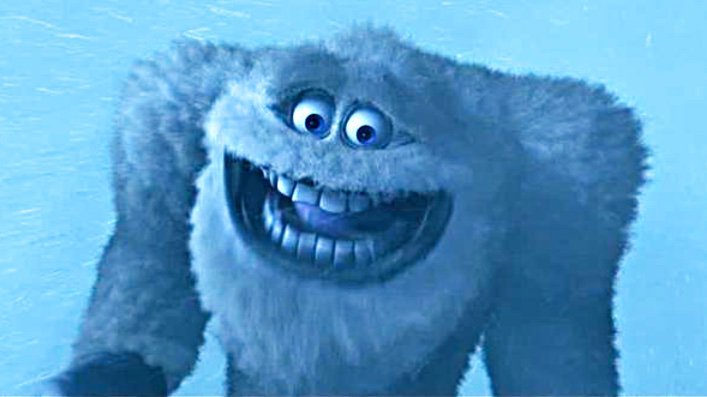 In Monsters, Inc (PIXAR)
What are believed to be yeti remains have been found from time to time by mountain villagers, adding to mystique of the elusive creature, or creatures. Now, after collecting as many yeti bits as could be found and doing a thorough DNA analysis, the riddle has been solved: what people have likely witnessed in the snows are actually several species of bears, and mostly Himalayan brown bears.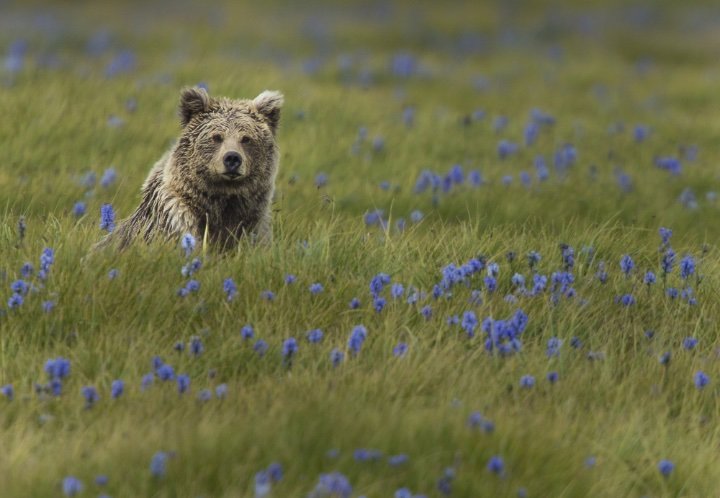 A Himalayan brown bear outstanding in his field, far away from snow (U.S. EMBASSY PAKISTAN)
A few months back, a different study by Brian Sykes came to a slightly different conclusion, using what the new study's lead researcher, Charlotte Lindqvist, says was faulty science that somehow still managed to get pretty close — she has issues with taking the insight gleaned from one mitochondrial gene a bit too far. Sykes had identified the yeti as being an ancient polar bear living between 40,000 and 120,000 years ago. Lindqvist says nope: They're Himalayan brown bears, and they're still around, if endangered.
Tracking down the origins of the yeti legends has never been an obsession of Lidqvist's, or even much of an area of interest. Her speciality is studying the evolution of polar bears. What did excite the biologist, though, was an offer from Animal Planet to fund a trip to the Himalayas to collect samples of fur and bone. They sought the Abominable Snowman; she sought biological samples.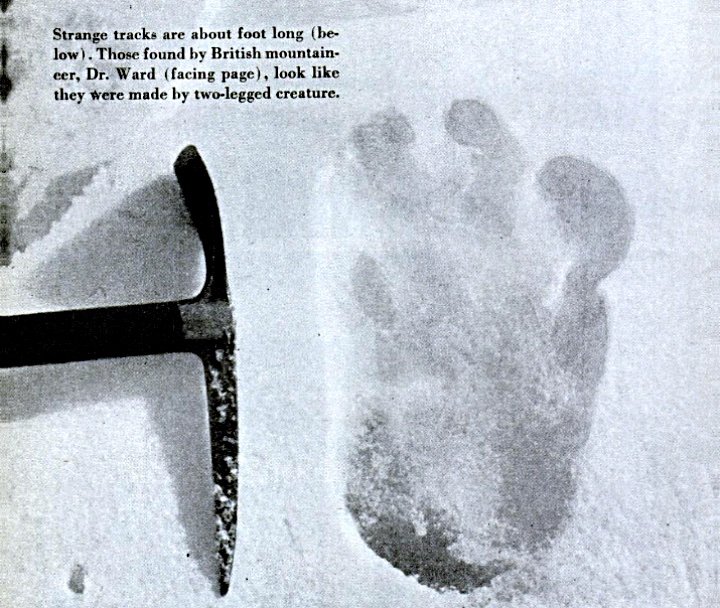 Eric Shipton's much-seen "yeti" footprint snap from 1952 (WIKIPEDIA COMMONS)
Lindqvist was able to sequence a number of "yeti samples":
a thigh bone found in a cave by a spiritual healer that turned out to be from a Tibetan brown bear
the hair from a mummified "yeti" belonging to a monastery, which was really a Himalayan brown bear
a tooth from a stuffed creature the Nazis had found in the 1930s that was actually a dog
four other samples that were Himalayan brown bears
one sample that was an Asian black bear
Research colleagues also supplied her with suspected yeti bone, hair, and scat for sequencing. It was all bears except the dog.
Lindqvist suspects some of the samples she sequenced using the entire mitochondrial genome were the same ones Sykes looked at — she says they're really Himalayan brown bears.
The Himalayan brown bear branched off from other bears some 650,000 years ago when cut off from the rest of the world by glacial ice. Some have apparently never come in from the cold.
Lumina Foundation is partnering with Big Think to unearth the next large-scale, rapid innovation in post-high school education. Enter the competition here!
Evolutionarily speaking, being gay is still something of an enigma
Videos
Heterosexual people have been less interesting to scientists than gay people, in terms of where they come from, because, evolutionarily speaking, being gay doesn't lead to a higher "higher reproductive fitness" — meaning, it doesn't lead to more babies.
Across cultures, gay boys tend to be more interested in spending time with their mothers.
We still don't really know why gay people are attracted to each other.
The part of your brain responsible for ASMR catalogs music, and appears to be a stronghold against Alzheimer's and dementia.
The parts of the brain highlighted in red and yellow are thought to control your sense of attention and memory. (image c/o Brain Network Lab)
popular
Some music inspires you to move your feet, some inspires you to get out there and change the world. In any case, and to move hurriedly on to the point of this article, it's fair to say that music moves people in special ways. 
Creativity can bring about unchecked harm, but it's up to us how we wield it.
Mind & Brain
Suppose you forgot it was your partner's birthday, but you know that they would appreciate the smallest of gestures, say a bouquet. It's late at night and no florists are open. The cemetery on your way home has recently had a funeral, and you walk across the site and pick up a good-looking bouquet of roses from someone's grave. You then head home, and the flowers are happily received by your partner.
Would you say that you hurt anyone?
Big think's weekly newsletter.
Get smarter faster from the comfort of your inbox.
See our newsletter privacy policy
here
Most Popular
Most Recent
Big think's weekly newsletter.
Get smarter faster from the comfort of your inbox.
See our newsletter privacy policy
here
© Copyright 2007-2018 & BIG THINK, BIG THINK EDGE,
SMARTER FASTER trademarks owned by The Big Think, Inc. All rights reserved.