The Early Days of Organ Farming Are a Bit Gnarly
University of California, Davis researchers announce the disappointing results of their implantation of human stem cells in pigs.
26 January, 2017
---
In June 2016, scientists from the Salk Institute for Biological Studies at University of California, Davis announced that they'd ambitiously implanted human cells into a whopping 1,500 proto-embryonic pig blastocysts. They were attempting to create a hybrid, a "chimera," that would be a pig with a pancreas made of human cells. In theory, it would be a pancreas that could be transplanted into a person in need of that organ. Scientists have been investigating the use of animals as incubators in which to cultivate healthy human organs since the 1970s —it's called "organ farming." In late January 2017, the team published the results of their experiment in Cell. 
The UC scientists had used CRISPR gene editing to remove from a newly fertilized pig embryo the DNA responsible for growing a pancreas, creating a "niche," or a gap, into which human cells could be inserted. Next, they took human induced pluripotent (iPS) stem cells — adults stem cells regressed so that they can once again grow into any kind of human tissue — and slotted them into the niche.
This isn't the first chimera the team had attempted. They'd injected rat cells into mouse embryos — the resulting mice had rat gall bladders— and rat cells into pig embryos, which didn't work at all.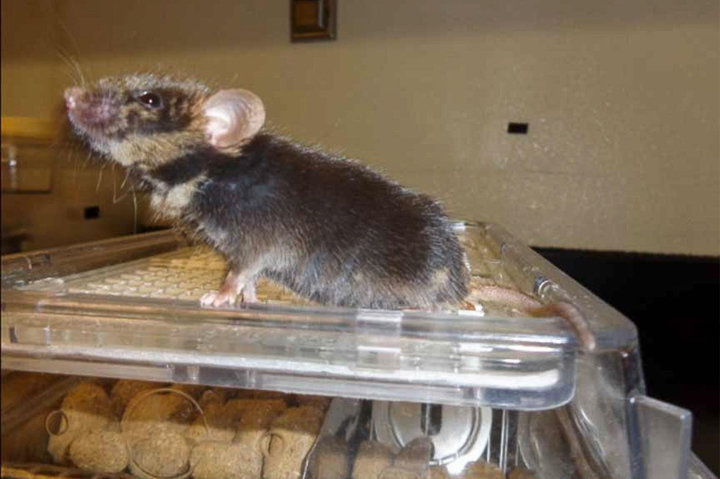 They had also tried introducing human cells into pig embryos before, though without creating a niche. They later found human cells throughout the pig, but they were fairing poorly in competition with the pig's own cells. 
There are plenty of unresolved ethical concerns about organ farming, of course. Obviously there's the question of whether it's morally defensible to breed an animal strictly as a source for human parts, and there are worries about the treatment of organ-farm animals. There's also the possibility of new diseases and/or conditions in humans and pigs that could result from tinkering with the intermingling of their DNA. And some are afraid human cells might wind up in a pig's brain, causing who-knows-what kind of problems. One of the UC researchers, Pablo Ross, told the BBC last year, "We think there is very low potential for a human brain to grow, but this is something we will be investigating."
So. The new report reveals that though the human stem cells seemed at first to be successfully attaching and growing, they eventually failed. Four weeks after the fetuses had been implanted in mothers, there were only traces of human cells left behind. Principle UC investigator Juan Carlos Izpisua Belmonte tells Gizmodo, "The ultimate goal is to generate cells for human tissues. We feel that due to the first results we got, we are far way."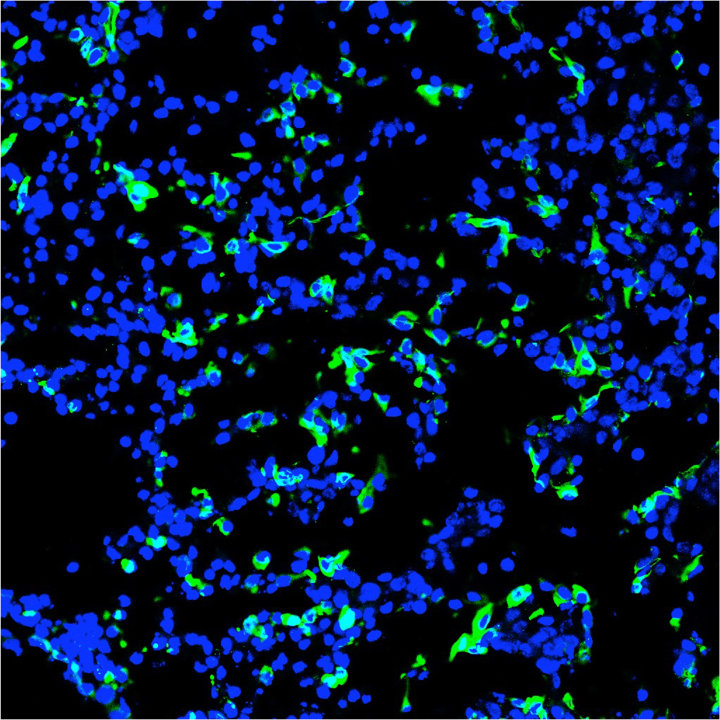 The relative success of the rat-mouse chimera leaves scientists wondering why this experiment failed. It could be that rats and mice are closer genetically than humans and pigs. Human and porcine gestation times are also very different, so there may be a disconnect there. Paul Tesar, associate professor in genetics at Case Western, speaking to Gizmodo, suggests that selecting just the right kind of stem cells might also be a factor.
For Tesar, it's not a total loss, though: "I think the paper is well done... It's a huge amount of work, and the number of embryos they tested here is a pretty impressive tour-de-force. The end result might not be what they're hoping for... but now we can move on from these studies and build upon them to get to the next level of analysis."
The ability to speak clearly, succinctly, and powerfully is easier than you think
Former U.S. President Barack Obama speaks during a Democratic Congressional Campaign Committee rally at the Anaheim Convention Center on September 8, 2018 in Anaheim, California. (Photo by Barbara Davidson/Getty Images)
Personal Growth
The ability to communicate effectively can make or break a person's assessment of your intelligence, competence, and authenticity.
Antimicrobial resistance is growing worldwide, rendering many "work horse" medicines ineffective. Without intervention, drug-resistant pathogens could lead to millions of deaths by 2050. Thankfully, companies like Pfizer are taking action.
Image courtesy of Pfizer.
Sponsored
Antimicrobial-resistant pathogens are one of the largest threats to global health today.
As we get older, our immune systems age, increasing our risk of life threatening infections. Without reliable antibiotics, life expectancy could decline for the first time in modern history.
If antibiotics become ineffective, common infections could result in hospitalization or even death. Life-saving interventions like cancer treatments and organ transplantation would become more difficult, more often resulting in death. Routine procedures would become hard to perform.
Without intervention, resistant pathogens could result in 10 million annual deaths by 2050.
By taking a multi-faceted approach—inclusive of adherence to good stewardship, surveillance and responsible manufacturing practices, as well as an emphasis on prevention and treatment—companies like Pfizer are fighting to help curb the spread.
Journalism got a big wake up call in 2016. Can we be optimistic about the future of media?
Big think's weekly newsletter.
Get smarter faster from the comfort of your inbox.
See our newsletter privacy policy
here
Most Popular
Most Recent
Big think's weekly newsletter.
Get smarter faster from the comfort of your inbox.
See our newsletter privacy policy
here
© Copyright 2007-2018 & BIG THINK, BIG THINK EDGE,
SMARTER FASTER trademarks owned by The Big Think, Inc. All rights reserved.