The Completely Locked-In Can Tell Us How They Feel For the First Time
A new brain-to-computer interface lets completely locked-in patients tell us how they feel for the first time.
04 February, 2017
---
It's many people's idea of a nightmare: Being so paralyzed that you can no longer communicate at all. The closest most of us have come to understanding what this could even be like would be via Jean-Dominique Bauby's memoir and film, The Diving Bell and the Butterfly. Bauby was able to dictate his story by blinking his left eyelid, his one remaining movement — he died two days after the book's French publication. People in what's termed a "completely locked-in state" can't even blink.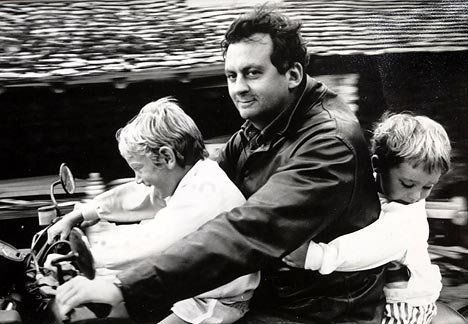 Jean-Dominique Bauby, before ALS locked him in
For those of us used to being able to communicate our thoughts and feelings, it may seem impossible for someone in this state to be anything other than miserable. It's difficult for us to even imagine the experience. And until neuroscientist Adrian Owen detected blood-flow changes in key areas within these patients' brains in 2010, it had been largely assumed that completely locked-in patients were in a vegetative state. His startling findings suggested that they can be conscious and aware of their surroundings. Even so, they were still absolutely cut off from the rest of us. Until now.
Scientists at the Wyss Center for Bio and Neuroengineering in Geneva, Switzerland reported in PLOS Biology that they have for the first time successfully used a new brain-to-computer interface (BCI) to "interview" four completely locked-in patients. And it appears they're glad to be alive.
Researchers have been attempting to use BCIs with the completely locked-in for some time because these devices don't depend on muscle movement. Most of them record electrical activity in the brain using electroencephalography (EEG). Early attempts involved the surgical implantation of electrodes directly in the brain, while recent, more comfortable BCIs use electrodes on the scalp, but they don't work well with the completely locked-in.
The Wyss Center's BCI takes a different approach. Developed by a team led by neuroscientist Niels Birbaumer, it detects changes in the subject's blood flow using functional near-infrared spectroscopy (fNIRS).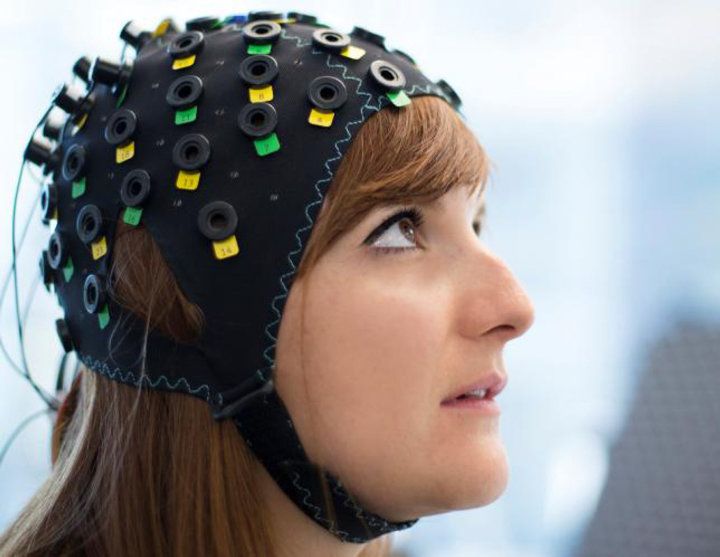 Model wearing BCI (WYSS CENTER)
The "interview" process began with doctors asking four ALS patients to respond to yes/no questions for which the answers were known, such as: "Your husband's name is Joachim?"
With this setup, locked-in patients were able to respond to questions with a "yes" or "no" by focusing their attention in a specific way. The two possible answers produced two distinctly different changes in blood flow, and scientists were able over time to establish with a reasonable degree of certainty (70%) which one meant "yes" and which one meant "no."
Big Think
Sponsored by Lumina Foundation
Upvote/downvote each of the videos below!

As you vote, keep in mind that we are looking for a winner with the most engaging social venture pitch - an idea you would want to invest in.
Here are 7 often-overlooked World Heritage Sites, each with its own history.
Culture & Religion
UNESCO World Heritage Sites are locations of high value to humanity, either for their cultural, historical, or natural significance.
Some are even designated as World Heritage Sites because humans don't go there at all, while others have felt the effects of too much human influence.
These 7 UNESCO World Heritage Sites each represent an overlooked or at-risk facet of humanity's collective cultural heritage.
An innovation may lead to lifelike evolving machines.
Shogo Hamada/Cornell University
Surprising Science
Scientists at Cornell University devise a material with 3 key traits of life.
The goal for the researchers is not to create life but lifelike machines.
The researchers were able to program metabolism into the material's DNA.
A new method promises to capture an elusive dark world particle.
Surprising Science
Scientists working on the Large Hadron Collider (LHC) devised a method for trapping dark matter particles.
Dark matter is estimated to take up 26.8% of all matter in the Universe.
The researchers will be able to try their approach in 2021, when the LHC goes back online.
Big think's weekly newsletter.
Get smarter faster from the comfort of your inbox.
See our newsletter privacy policy
here
Most Popular
Most Recent
Big think's weekly newsletter.
Get smarter faster from the comfort of your inbox.
See our newsletter privacy policy
here
© Copyright 2007-2019 & BIG THINK, BIG THINK EDGE,
SMARTER FASTER trademarks owned by The Big Think, Inc. All rights reserved.