Slime molds crack 3 of the biggest issues in the U.S.
The Plasmodium Consortium seeks to get answers to America's problems from slime molds.
17 March, 2018
The Plasmodium Consortium is a new policy research institute attached to Hampshire College in Massachusetts. At an event on March 2, their secretary, experimental philosopher and conceptual artist Jonathon Keats, announced the group has cracked three of America's most vexing and controversial problems: the destruction of our climate, the opioid epidemic, and immigration. The Consortium's secret? It brings a unique perspective to these issues. "They're all slime molds," says Keats. This is the first analysis of these issues by non-human scholars, he notes, asserting, "Their advice is objective, and transcends our polarized political environment because they don't belong to our species." (A slime mold was previously appointed to the Hampshire faculty.)
---
Specifically, the consortium is comprised of Physarum polycephalum slime molds, and we've reported before on their surprising learning, memory, and problem-solving capabilities, even though they completely lack neurons and a brain. The slimes solve problems and build knowledge using "habituated learning," in which their behavior changes over time in response to a repeated stimulus.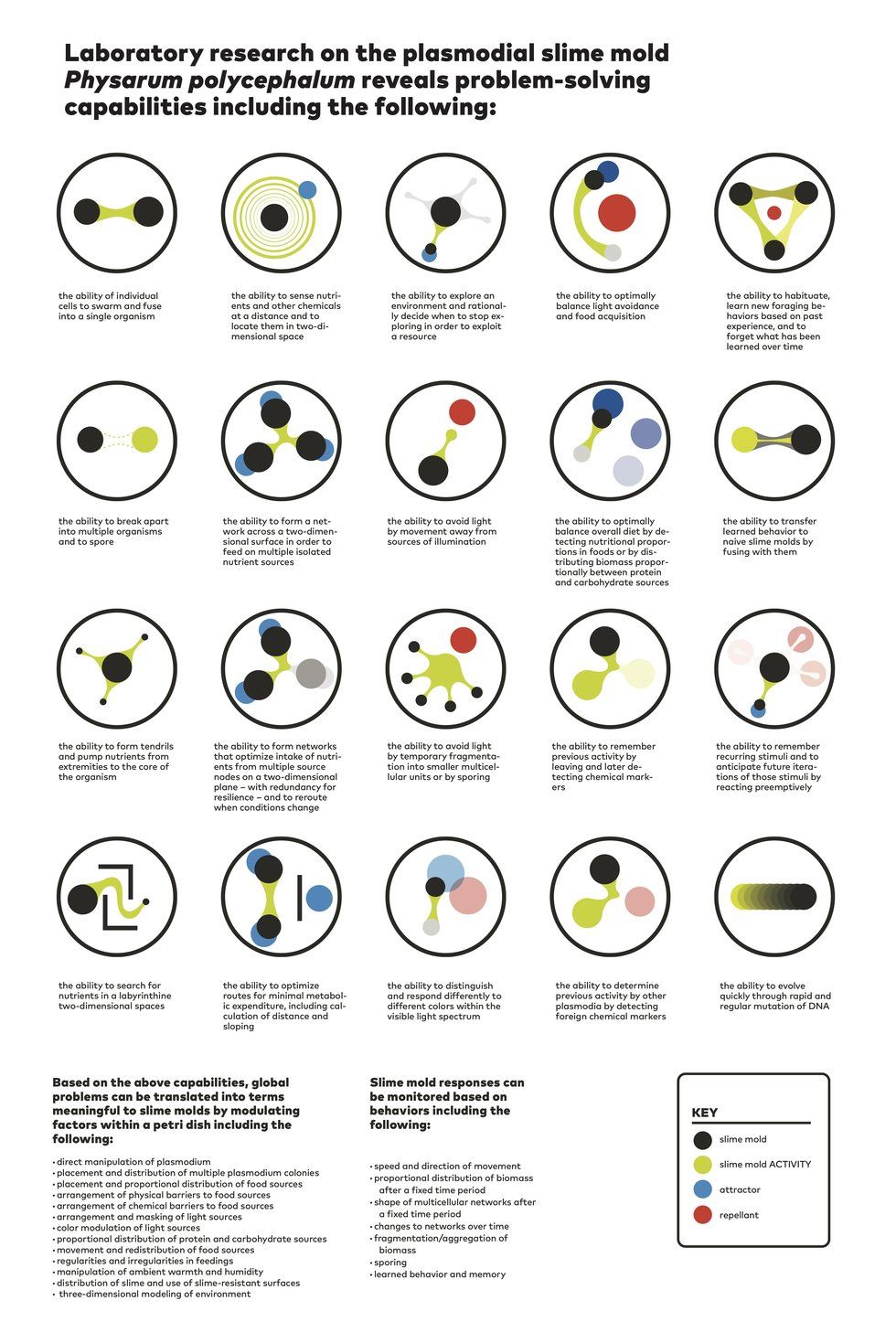 (Thom Long)
The project is interdisciplinary, involving faculty and students — and slime molds, or course — and its results were presented in the Hampshire College Art Gallery from January 29 to March 2, 2018.
Keats explains in the project's press release, "…from the beginning, we've believed that slime molds were equally capable of researching more abstract problems. Over billions of years, they've had to overcome challenges including ice ages and collisions with asteroids — events even more calamitous and varied" than those the U.S. is trying to resolve. The Consortium's conclusions are based on experiments that distill expansive issues to their underlying questions and devise models that allow slime molds, (somehow) brainless experts that they are in problem-solving, to come answer them.
Choosing a healthier environment
To ascertain the most logical, sound response to life in a degraded environment — such as one produced by offshore drilling, excessive manufacturing, and pollution — the Consortium set up an experiment to test the appeal and benefits of a less-polluted environment for their scholars.
The experiment involved the creation of two pastes made of oats for nutrition and salt, which slime molds avoid. The first had a lower amount of the mineral, and the second was saltier. Petri dishes of nutrient-free agar were prepared, with the first paste placed on one side, and the second on another.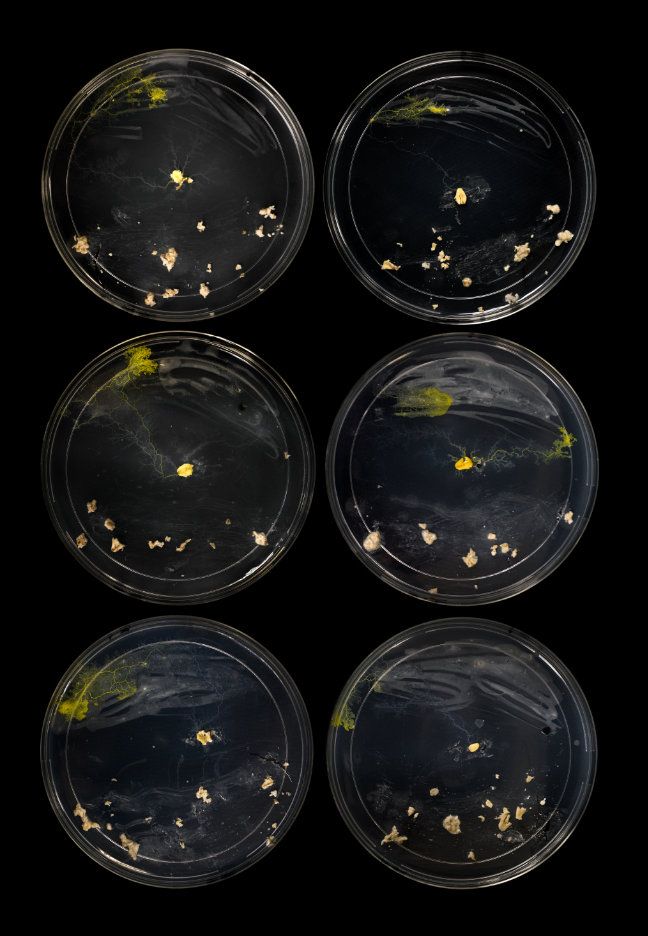 What can 3D printing do for medicine? The "sky is the limit," says Northwell Health researcher Dr. Todd Goldstein.
Northwell Health
Sponsored by Northwell Health
Medical professionals are currently using 3D printers to create prosthetics and patient-specific organ models that doctors can use to prepare for surgery.
Eventually, scientists hope to print patient-specific organs that can be transplanted safely into the human body.
Northwell Health, New York State's largest health care provider, is pioneering 3D printing in medicine in three key ways.
Torn between absolutism on the left and the right, classical liberalism—with its core values of compassion and incremental progress whereby the once-radical becomes the mainstream—is in need of a good defense. And Adam Gopnik is its lawyer.
Think Again Podcasts
Liberalism as "radical pragmatism"
Intersectionality and civic discourse
How "a thousand small sanities" tackled drunk driving, normalized gay marriage, and could control gun violence
Irish president believes students need philosophy.
Personal Growth
President of Ireland Michael D. Higgins calls for students to be thought of as more than tools made to be useful.
Higgins believes that philosophy and history should be a basic requirement forming a core education.
The Irish Young Philosopher Awards is one such event that is celebrating this discipline among the youth.
The lost practice of face-to-face communication has made the world a more extreme place.
Videos
The world was saner when we spoke face-to-face, argues John Cameron Mitchell. Not looking someone in the eye when you talk to them raises the potential for miscommunication and conflict.
Social media has been an incredible force for activism and human rights, but it's also negatively affected our relationship with the media. We are now bombarded 24/7 with news that either drives us to anger or apathy.
Sitting behind a screen makes polarization worse, and polarization is fertile ground for conspiracy theories and fascism, which Cameron describes as irrationally blaming someone else for your problems.
Big think's weekly newsletter.
Get smarter faster from the comfort of your inbox.
See our newsletter privacy policy
here
Most Popular
Most Recent
Big think's weekly newsletter.
Get smarter faster from the comfort of your inbox.
See our newsletter privacy policy
here
© Copyright 2007-2019 & BIG THINK, BIG THINK EDGE,
SMARTER FASTER trademarks owned by The Big Think, Inc. All rights reserved.