Slime molds crack 3 of the biggest issues in the U.S.
The Plasmodium Consortium seeks to get answers to America's problems from slime molds.
17 March, 2018
The Plasmodium Consortium is a new policy research institute attached to Hampshire College in Massachusetts. At an event on March 2, their secretary, experimental philosopher and conceptual artist Jonathon Keats, announced the group has cracked three of America's most vexing and controversial problems: the destruction of our climate, the opioid epidemic, and immigration. The Consortium's secret? It brings a unique perspective to these issues. "They're all slime molds," says Keats. This is the first analysis of these issues by non-human scholars, he notes, asserting, "Their advice is objective, and transcends our polarized political environment because they don't belong to our species." (A slime mold was previously appointed to the Hampshire faculty.)
---
Specifically, the consortium is comprised of Physarum polycephalum slime molds, and we've reported before on their surprising learning, memory, and problem-solving capabilities, even though they completely lack neurons and a brain. The slimes solve problems and build knowledge using "habituated learning," in which their behavior changes over time in response to a repeated stimulus.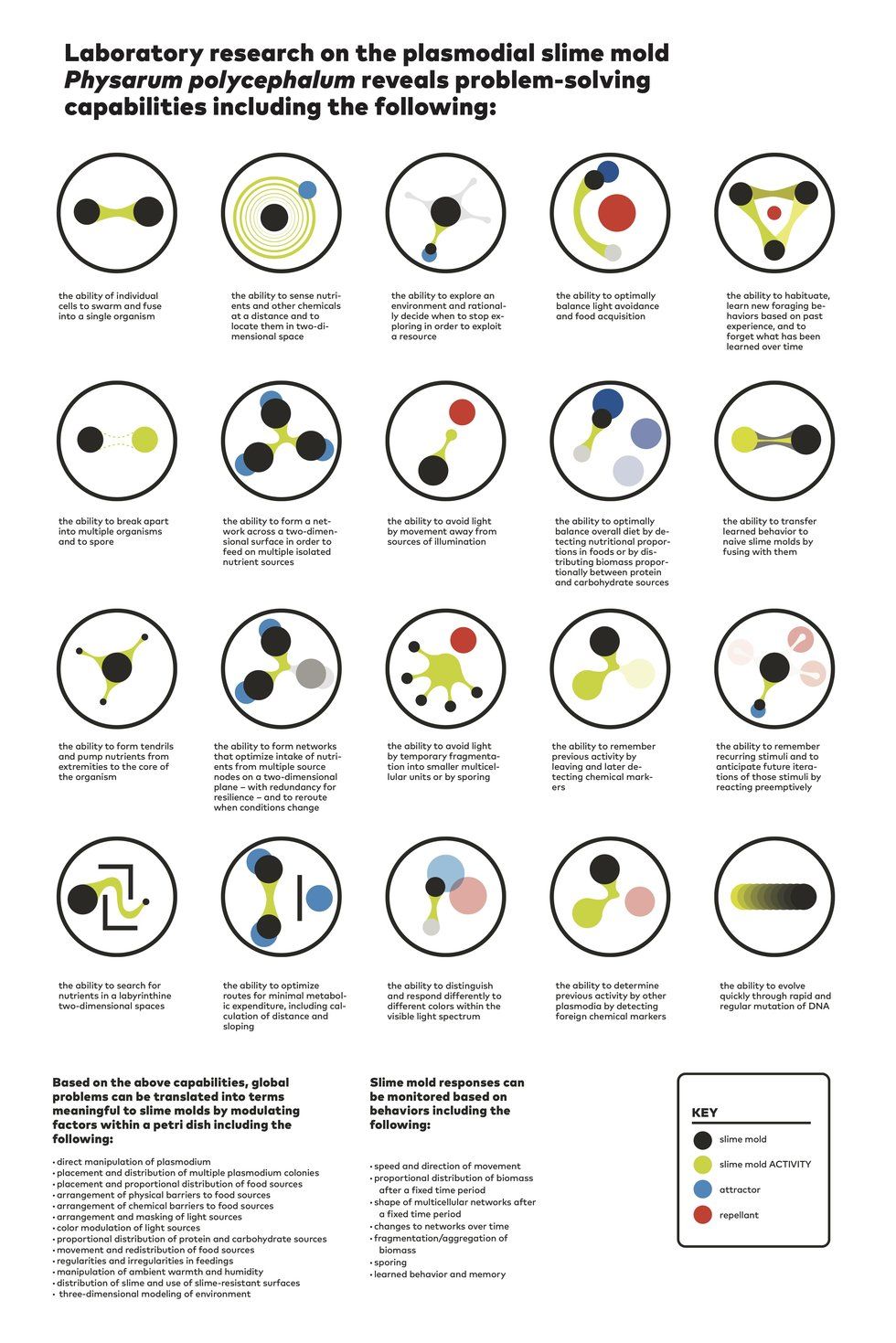 (Thom Long)
The project is interdisciplinary, involving faculty and students — and slime molds, or course — and its results were presented in the Hampshire College Art Gallery from January 29 to March 2, 2018.
Keats explains in the project's press release, "…from the beginning, we've believed that slime molds were equally capable of researching more abstract problems. Over billions of years, they've had to overcome challenges including ice ages and collisions with asteroids — events even more calamitous and varied" than those the U.S. is trying to resolve. The Consortium's conclusions are based on experiments that distill expansive issues to their underlying questions and devise models that allow slime molds, (somehow) brainless experts that they are in problem-solving, to come answer them.
Choosing a healthier environment
To ascertain the most logical, sound response to life in a degraded environment — such as one produced by offshore drilling, excessive manufacturing, and pollution — the Consortium set up an experiment to test the appeal and benefits of a less-polluted environment for their scholars.
The experiment involved the creation of two pastes made of oats for nutrition and salt, which slime molds avoid. The first had a lower amount of the mineral, and the second was saltier. Petri dishes of nutrient-free agar were prepared, with the first paste placed on one side, and the second on another.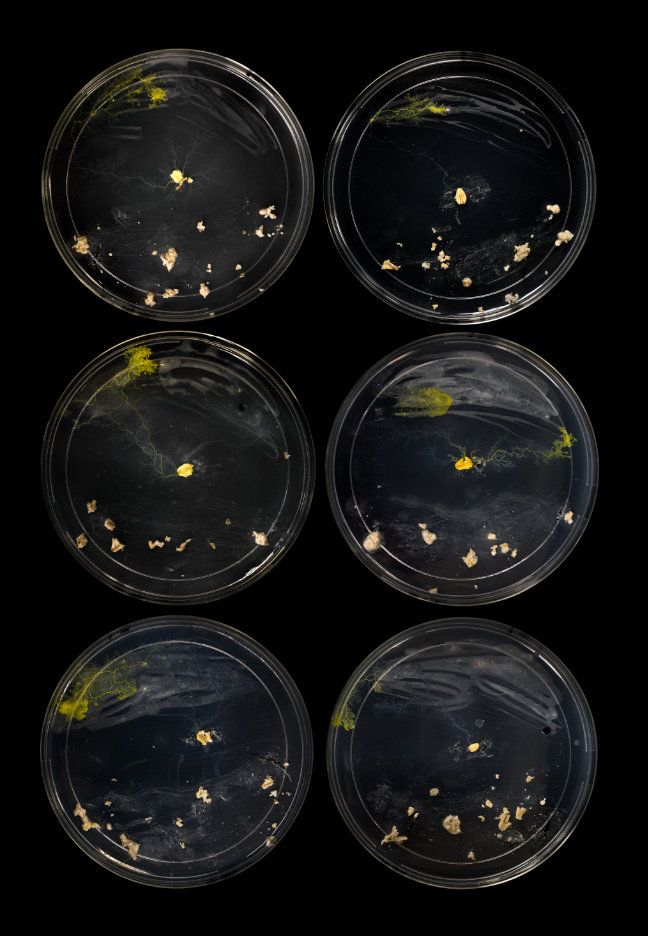 As religious diversity increases in the United States, we must learn to channel religious identity into interfaith cooperation.
Sponsored by Charles Koch Foundation
Religious diversity is the norm in American life, and that diversity is only increasing, says Eboo Patel.
Using the most painful moment of his life as a lesson, Eboo Patel explains why it's crucial to be positive and proactive about engaging religious identity towards interfaith cooperation.
The opinions expressed in this video do not necessarily reflect the views of the Charles Koch Foundation, which encourages the expression of diverse viewpoints within a culture of civil discourse and mutual respect.
Two Apollo 11 astronauts question NASA's planetary safety procedures.
Credit: Bettmann, Getty Images.
Surprising Science
Buzz Aldrin and Michael Collins revealed that there were deficiencies in NASA's safety procedures following the Apollo 11 mission.
Moon landing astronauts were quarantined for 21 days.
Earth could be contaminated with lunar bacteria.
Here's why you might eat greenhouse gases in the future.
Technology & Innovation
The company's protein powder, "Solein," is similar in form and taste to wheat flour.
Based on a concept developed by NASA, the product has wide potential as a carbon-neutral source of protein.
The man-made "meat" industry just got even more interesting.
When it comes to sniffing out whether a source is credible or not, even journalists can sometimes take the wrong approach.
Sponsored by Charles Koch Foundation
We all think that we're competent consumers of news media, but the research shows that even journalists struggle with identifying fact from fiction.
When judging whether a piece of media is true or not, most of us focus too much on the source itself. Knowledge has a context, and it's important to look at that context when trying to validate a source.
The opinions expressed in this video do not necessarily reflect the views of the Charles Koch Foundation, which encourages the expression of diverse viewpoints within a culture of civil discourse and mutual respect.