Big ideas.
Once a week.
Subscribe to our weekly newsletter.
Scientists: Do this exercise twice a week for a better brain
New research by Australian scientists shows what exercise can make some people more intelligent and prevent dementia.  
30 October, 2016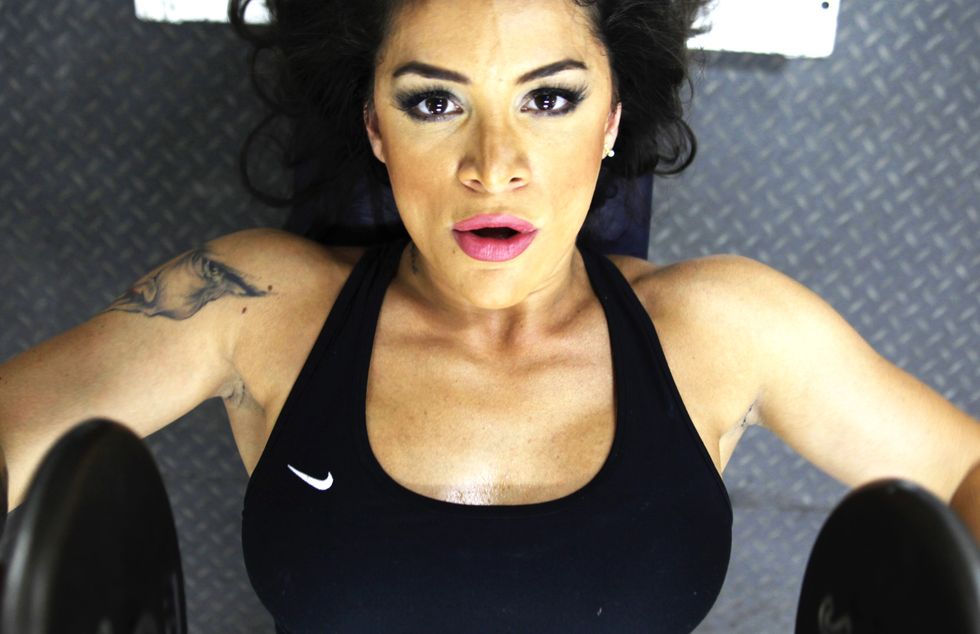 Engaging in regular weightlifting could actually make your brain work better and prevent dementia, concludes new research by Australian scientists. As about 135 million people are estimated to develop dementia by 2050, the study's findings are key in ensuring healthier brain function in the population.
---
The researchers focused on 100 people aged 55 to 86 with "mild cognitive impairment" (MCI) who were asked to do weight lifting and brain training. MCI is considered a precursor to developing Alzheimer's disease and other forms of dementia. 
In 2014, the same team published a paper outlining how cognition skills improve as a result of weight training. The benefits lasted even 12 months after that study concluded. 
"What we found in this follow-up study is that the improvement in cognition function was related to their muscle strength gains. The stronger people became, the greater the benefit for their brain," said the study's lead author, Dr. Yorgi Mavros, of Sydney University. 
Twice a week, over a six month period, the study's participants worked with weights that were 80% as heavy as the max they could lift. The stronger they got, the more weight they lifted, sticking to the 80% rule.
Subsequent MRI scans of the study's subjects showed an increase in certain areas of their brains.
While future studies will determine whether this holds true for people of any age group, the positive results encouraged Dr. Mavros to state a general recommendation for all.
"The more we can get people doing resistance training like weight lifting, the more likely we are to have a healthier ageing population," said Dr. Mavros. "The key however is to make sure you are doing it frequently, at least twice a week, and at a high intensity so that you are maximising your strength gains. This will give you the maximum benefit for your brain."
To build on their findings, the researchers are planning further studies.
"The next step now is to determine if the increases in muscle strength are also related to increases in brain size that we saw," said the study's senior author Professor Maria Fiatarone Singh, geriatrician at University of Sydney. "In addition, we want to find the underlying messenger that links muscle strength, brain growth, and cognitive performance, and determine the optimal way to prescribe exercise to maximise these effects." 
The Study of Mental and Resistance Training (SMART) trial was conducted by University of Sydney researchers in collaboration with the Centre for Healthy Brain Ageing (CHeBA) at University of New South Wales and the University of Adelaide.
You can read the study here, in the Journal of American Geriatrics Society.
A cave in France contains man's earliest-known structures that had to be built by Neanderthals who were believed to be incapable of such things.
Image source:
yannvdb
/Wikimedia Commons
Surprising Science
In a French cave deep underground, scientists have discovered what appear to be 176,000-year-old man-made structures. That's 150,000 years earlier than any that have been discovered anywhere before. And they could only have been built by Neanderthals, people who were never before considered capable of such a thing.
This is going to force a major shift in the way we see these early hominids. Researchers had thought that Neanderthals were profoundly primitive, and just barely human. This cave in France's Aveyron Valley changes all that: It's suddenly obvious that Neanderthals were not quite so unlike us.
According to The Atlantic, Bruniquel Cave was first explored in 1990 by Bruno Kowalsczewski, who was 15 at the time. He'd spent three years digging away at rubble covering a space through which his father felt air moving.
Some members of a local caving club managed to squeeze through the narrow, 30-meter long tunnel Kowalsczewski had dug to arrive in a passageway. They followed it past pools of water and old animal bones for over 330 meters before coming into a large chamber and a scene they had no reason to expect: Stalagmites that someone had broken into hundreds of small pieces, most of which were arranged into two rings—one roughly 6 meters across, and one 2 meters wide—with the remaining pieces stacked into one of four piles or leaning against the rings. There were also indications of fires and burnt bones.
Image source: Etienne FABRE - SSAC
What the?

A professional archeologist, Francois Rouzaud, determined with carbon dating that a burnt bear bone found in the chamber was 47,600 years old, which made the stalagmite structures older than any known cave painting. It also put the cave squarely within the age of the Neanderthals since they were the only humans in France that early. No one had suspected them of being capable of constructing complex forms or doing anything that far underground.
After Rouzard suddenly died in 1999, exploration at the cave stopped until life-long caver Sophie Verheyden, vacationing in the area, heard about it and decided to try and uranium-date the stalagmites inside.
The team she assembled eventually determined that the stalagmites had been broken up by people 176,000 years ago, way farther back even than Rouzard had supposed.
There weren't any signs that Neanderthals lived in the cave, so it's a mystery what they were up to down there. Verheyden thinks it's unlikely that a solitary artist created the tableaux, and so an organized group of skilled workers must've been involved. And "When you see such a structure so far into the cave, you think of something cultural or religious, but that's not proven," Verheyden told The Atlantic.
Whatever they built, the Bruniquel Cave reveals some big surprises about Neanderthals: They had fire, they built things, and likely used tools. Add this to recent discoveries that suggest they buried their dead, made art, and maybe even had language, and these mysterious proto-humans start looking a lot more familiar. A lot more like homo sapiens, and a lot more like distant cousins lost to history.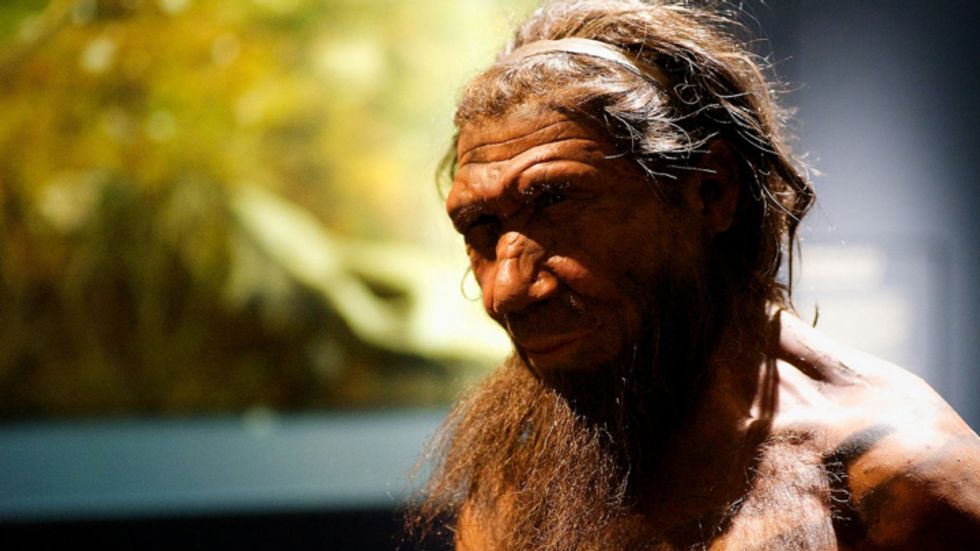 Paul Hudson/Flickr
Map shows Europe's imminent Great Leap Forward in battery cell production
Strange Maps
China produces 80 percent of electric vehicle batteries.
To achieve battery independence, Europe is ramping up production.
And the U.S.? Action is needed, and quick.
Tesla's Gigafactory near Berlin, still under construction in October last year.Credit: Michael Wolf, CC BY-SA 3.0
This is a map of the future — the future of battery cell production in Europe. If and when all projects on this map are up and running, Europe will have a battery cell production capacity of around 700 gigawatt hours (GWh). That's crucial for two reasons: (1) those battery cells will power the electric vehicles (EVs) that will soon replace our fossil-fuel cars; and (2) a production capacity of that magnitude would break China's current near-monopoly.

Say what you will about state-run economies, but they're great at concentrating effort on a particular target. About a decade ago, Beijing directed huge resources towards its photovoltaic industry. Today, nine of the world's 10 largest solar panel manufacturers are at least partly Chinese. China is similarly resolved to become the global leader in EVs, including EV battery production.
And so far, it's working. At present, about 80% of the world's lithium-ion battery cells are made in China. Lithium-ion batteries are the ones used in EVs. In sufficient numbers, lithium-ion batteries can also be used for large-scale energy storage, which would help even out power supply fluctuations from sources like solar and wind.
China's dominance in this area is making many outside China nervous. In previous decades, OPEC had a similar stranglehold on producing the oil that makes cars run and factories hum. Then the organization had a political point to make and turned off the tap. During the oil crisis of the 1970s, oil prices skyrocketed and economies crashed.
Battery wars
Avoiding a 21st-century version of that scenario requires a strategy for EV battery self-sufficiency, and Europe has one. In 2018, the EU launched its Battery Action Plan, a concerted effort to increase its battery production capacity. Realizing they couldn't beat China on price, the Europeans resolved that their batteries would be greener and more efficient.
Easier said than done. Setting up battery production is complex, expensive, and slow. And as the EU's woefully slow vaccine rollout demonstrates, the organization's strength-in-numbers argument doesn't always work in its favor. Indeed, by 2020, only four of the dots on this map were up and running:
a facility by Envision AESC in Sunderland (UK - now ex EU)
a Samsung factory in Göd (Hungary)
an LG Energy Solution plant in Wroclaw (Poland)
a factory by Leclanché in Willstätt (Germany)
But in this case, slow and steady may win the race. At least two dozen battery plants are in the works across Europe (i.e. EU and its near abroad), and four of those should come online in 2021 alone, including Tesla's plant near Berlin. Tesla, incidentally, coined the term "gigafactory" for its facility in Sparks, Nevada. As the title of this map suggests, it's becoming the generic description for any large battery cell production facility.
By the end of the decade, Europe will have around 30 gigafactories.Credit: CIC energiGUNE
Despite the fact that Tesla's Nevada plant is on its way to becoming the world's largest building, battery production capacity is growing fastest in Europe. Predictions vary, but all observers agree that Europe is on the verge of a Great Leap Forward. Here's why:

Europe's current production capacity is about 30 GWh.
One forecast puts that figure at 300 GWh by 2029, another even at 400 GWh by 2025.
Adding up the maximum capacity of all facilities on this map comes close to 700 GWh by 2028.
In terms of global capacity, BloombergNEF predicts Europe's share could increase from 7% now to 31% in 2030.
According to Eurobat — disappointingly, not the Gauloises-smoking, Nietzsche-quoting counterpart to Batman — the value of the battery industry will increase from €15 ($18) billion in Europe and €75 ($90) billion worldwide in 2019 to €35 ($42) billion in Europe and €130 ($156) billion worldwide by 2030.
So, who will be Europe's answer to CATL (short for Contemporary Amperex Technology Co. Ltd.), China's main battery manufacturer? There are several pretenders to the crown. Here are some:
Britishvolt, set to go online with Britain's first and largest gigafactory in Northumberland (UK) in 2023, with a maximum capacity of 35 GWh per annum.
Northvolt, led by former Tesla execs, supported by the Swedish government and the European Investment Bank. Also funded by Volkswagen and Goldman Sachs. Aims to be green and big. One plant coming online in Sweden this year, another in Germany in 2024. Combined maximum capacity is 64 GWh.
Tesla. Not content with its one gigafactory (40 GWh) opening this year, the company has already announced that it will build a second plant in Europe.
That second plant is not yet on the map. Also missing are the half dozen gigafactories that Volkswagen aims to open in the coming years. If Europe is to become self-sufficient in EV batteries, even more will be needed.
Europe's path to battery supremacy
In 2020, 1.3 million EVs were sold in Europe, edging past China to become the world's largest EV market. In 2021, Europe looks set to maintain that lead. By 2025 at the latest, EVs will have achieved price parity with fossil-fuel vehicles, not just in terms of total cost of operation but also in upfront cost.
Add to that the increasingly hostile environment — namely, higher taxes and stricter regulations — to fossil-fuel cars in Europe, and the pace of electrification will increase dramatically by mid-decade. Going by EU requirements for CO2 emissions alone, the EV share of the total vehicle market would need to be between 60% and 70% pretty soon.
While that may seem an impossibly high target today, things could start looking different very soon. Volkswagen aims to have full-electric cars make up more than 70 percent of its European sales by 2030. Volvo and Ford even aim to present entirely electric lineups by 2030 at the latest. And that year is also when the UK government intends to ban the sale of new fossil-fuel cars.
All of which could translate into base demand for EV batteries in Europe as high as 1,200 GWh by 2040. Even with all planned factories on the map running at maximum capacity, that still leaves a production capacity gap of about 40%.
To avoid batteries becoming a bottleneck for electrification, the EU likely will pour even more money into the industry via the European Green Deal and Europe's post-COVID recovery plan. Battery production is not just strategically sound; it also boosts employment.
A study by Fraunhofer ISI says for each GWh added in battery production capacity, count on 40 jobs added directly and 200 in upstream industries. The study forecasts battery manufacturing could generate up to 155,000 jobs across Europe by 2033 (although it doesn't mention how many would be lost due to reduced production of fossil-fuel cars).
Coming to America
And how fares America? Electrification is coming to the U.S. as well. By one estimate, EVs will have a market penetration of about 15% by 2025. Deloitte predicts EVs will take up 27% of new car sales in the US by 2030. The Biden administration is keen to make up for past inaction in terms of switching to post-fossil energy. But it has its work cut out.
Apart from Tesla's Gigafactory, the U.S. has only two other battery production facilities. If current trends continue, there would be just ten by 2030. At that time, China will have 140 battery factories and Europe, according to this map, close to 30. If U.S. production can't keep up with demand, electrification will suffer from the dreaded battery bottleneck. Unless America is content to import its batteries from Europe or China.

This map was produced by CIC energiGUNE, a research center for electrochemical and thermal energy storage, set up by the government of the Basque Country. Image found here on their Twitter.
Strange Maps #1080
Got a strange map? Let me know at strangemaps@gmail.com.
Follow Strange Maps on Twitter and Facebook.

The research suggests that roughly 1 percent of galaxy clusters look atypical and can be easily misidentified.
NASA/ESA/Hubble Heritage Team
Surprising Science
MIT astronomers have discovered new and unusual galactic neighborhoods that previous studies overlooked.
Their results, published in March, suggest that roughly 1 percent of galaxy clusters look atypical and can be easily misidentified as a single bright galaxy. As researchers launch new cluster-hunting telescopes, they must heed these findings or risk having an incomplete picture of the universe.
Galaxy clusters contain hundreds to thousands of galaxies bound together by gravity. They move through a hot soup of gas called the intracluster medium, which contains more mass than all the stars in all the galaxies within it. This hot gas fuels star formation as it cools and emits X-ray radiation that we can observe with space-based telescopes.
This bright gas cloud creates a fuzzy halo of X-rays around galaxy clusters, making them stand out from more discrete point sources of X-rays produced by, for example, a star or quasar. However, some galactic neighborhoods break this mold, as MIT Associate Professor Michael McDonald learned nine years ago.
In 2012, McDonald discovered a cluster unlike any other, which shone bright like a point source in the X-ray. Its central galaxy hosts a ravenous black hole that consumes matter and spews X-rays so bright as to drown out the diffuse radiation of the intracluster medium. In its core, the cluster forms stars at a rate roughly 500 times higher than most other clusters, giving it the blue glow of a young star population instead of the typical red hue of aging stars.
"We'd been looking for a system like this for decades," McDonald says of the Phoenix cluster. And yet, it had been observed and passed over years prior, assumed to be a single galaxy instead of a cluster. "It'd been in the archive for decades and no one saw it. They were looking past it because it didn't look right."
And so, McDonald wondered, what other unusual clusters might be lurking in the archive, waiting to be found? Thus, the Clusters Hiding in Plain Sight (CHiPS) survey was born.
Taweewat Somboonpanyakul, a graduate student in McDonald's lab, devoted his entire PhD to the CHiPS survey. He began by selecting potential cluster candidates from decades of X-ray observations. He used existing data from ground-based telescopes in Hawaii and New Mexico, and visited the Magellan telescopes in Chile to take new images of the remaining sources, hunting for neighboring galaxies that would reveal a cluster. In the most promising cases, he zoomed in with higher-resolution telescopes such as the space-based Chandra X-Ray Observatory and Hubble Space Telescope.
After six years, the CHiPS survey has now come to a close. Today in The Astrophysical Journal, Somboonpanyakul published the survey's cumulative results, which include the discovery of three new galaxy clusters. One of these clusters, CHIPS1911+4455, is similar to the rapidly-star-forming Phoenix cluster and was described in a paper in January in The Astrophysical Journal Letters. It's an exciting finding since astronomers know of just a few other Phoenix-like clusters. This cluster invites further study, however, as it has a twisted shape with two extended arms, whereas all other rapidly-cooling clusters are circular. The researchers believe it may have collided with a smaller galaxy cluster. "It's super unique compared to all the galaxy clusters that we now know," says Somboonpanyakul.
In all, the CHiPS survey revealed that older X-ray surveys missed roughly 1 percent of galactic neighborhoods because they look different than the typical cluster. This can have significant implications, since astronomers study galaxy clusters to learn about how the universe expands and evolves. "We need to find all the clusters to get those things right," McDonald explains. "Ninety-nine percent completion isn't enough if you want to push the frontier."
As scientists discover and study more of these unusual galaxy clusters, they may better understand how they fit into the broader cosmic picture. At this point, they don't know whether a small number of clusters are always in this strange, Phoenix-like state, or if this is perhaps a typical phase that all clusters undergo for a short period of time — roughly 20 million years, a fleeting moment by spacetime standards. It's difficult for astronomers to tell the difference, as they only get a single snapshot of each cluster nearly frozen in time. But with more data, they can make better models of the physics governing these galactic neighborhoods.
The conclusion of the CHiPS survey coincides with the launch of a new X-ray telescope, eROSITA, which aims to grow our catalogue of clusters from a few hundred to tens of thousands. But unless they change the way they look for those clusters, they will miss hundreds that deviate from the norm. "The people that are building out the cluster searches for this new X-ray telescope need to be aware of this work," says McDonald. "If you miss 1 percent of the clusters, there's a fundamental limit to how well you can understand the universe."
This research was supported, in part, by the Kavli Research Investment Fund at MIT, and by NASA through the Guest Observer programs for the Chandra X-ray Observatory and Hubble Space Telescope.
Reprinted with permission of MIT News. Read the original article.
Mind & Brain
A recent study used fMRI to compare the brains of psychopathic criminals with a group of 100 well-functioning individuals, finding striking similarities.
Scroll down to load more…