More attractive women get bigger engagement rings, and more unattractive men buy them
Psychologists figure out how men and women view engagement rings in light of how hot they think they are.
12 July, 2018
How does the size and impressiveness of the engagement ring relate to how attractive you consider your partner to be? This was the question posed by Jaime Cloud and Madalyn Taylor of Western Oregon University in their latest study. It turned out that a man was more likely to buy an expensive ring for a more attractive woman, while a woman was more likely to choose an expensive ring if her partner was a less attractive man. 
---
"Few material goods entail as high a cost and carry as little practical value as an engagement ring," wrote the scientists. As such, engagement rings are fruitful to study. The experiment showed that a person's looks influence how they make such a grand purchase.
To conduct the study, the researchers provided 590 American participants (30 years old on average) with a photo and a little bit of information about a person of the opposite sex. The subjects were asked to imagine if they were a boyfriend or girlfriend of this person, who was rated to be attractive or unattractive. 
Women had to select the smallest rings they could settle for if given by the presented men. A male participant had to choose how big of a ring he would get for the girlfriend he had to imagine.
Here's an experimental photo and profile shown to the participants in the study: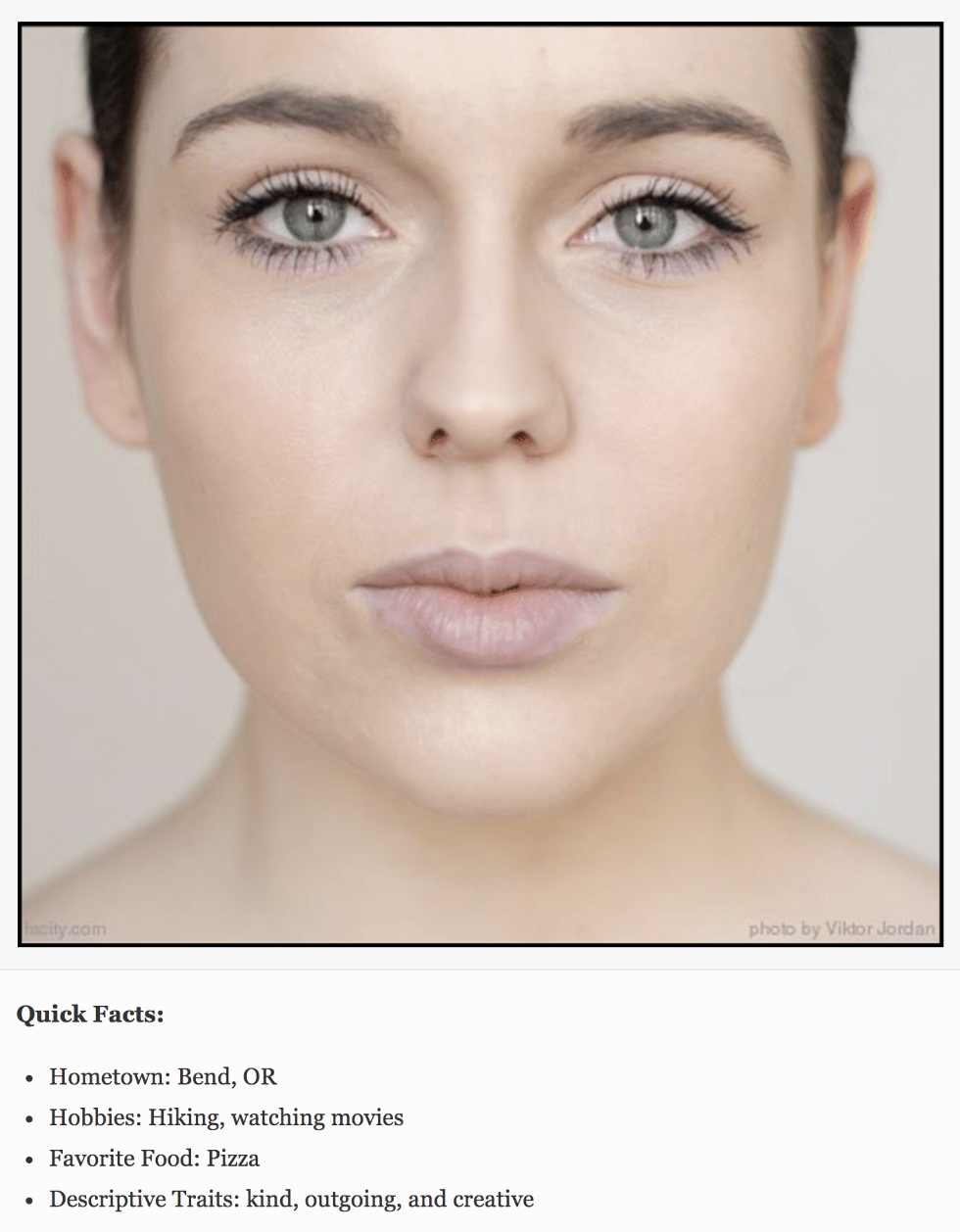 The results indicate that men would get bigger, costlier rocks if they were to be paired with an attractive woman. This finding also supports previous studies that showed men using symbols of financial achievement to attract mates, explains the press release for the study. 
In their turn, women would want larger rings if their partners weren't so good-looking. Interestingly, women who thought themselves physically attractive were more likely to expect and get more expensive rings, no matter what their partners' looks.
"The finding is consistent with the notion that desirable women expect greater resource investment from their mates," pointed out Taylor.
Something to consider before you attempt to "put a ring on it".
Check out the study in Springer's journal Evolutionary Psychological Science.
What can 3D printing do for medicine? The "sky is the limit," says Northwell Health researcher Dr. Todd Goldstein.
Northwell Health
Sponsored by Northwell Health
Medical professionals are currently using 3D printers to create prosthetics and patient-specific organ models that doctors can use to prepare for surgery.
Eventually, scientists hope to print patient-specific organs that can be transplanted safely into the human body.
Northwell Health, New York State's largest health care provider, is pioneering 3D printing in medicine in three key ways.
It's a "canary in the coalmine," said one climate scientist.
Surprising Science
A team of researchers discovered that permafrost in Northern Canada is melting at unusually fast rates.
This could causes dangerous and costly erosion, and it's likely speeding up climate change because thawing permafrost releases heat-trapping gasses into the atmosphere.
This week, Canada's House of Commons declared a national climate emergency.
One of Stephen Hawking's predictions seems to have been borne out in a man-made "black hole".
Image source: NASA/JPL-Caltech
Surprising Science
Stephen Hawking predicted virtual particles splitting in two from the gravitational pull of black holes.
Black holes, he also said, would eventually evaporate due to the absorption of negatively charged virtual particles.
A scientist has built a black hole analogue based on sound instead of light.
Not every part of a satellite burns up in reentry. Considering the growing number of satellites in orbital space, that's a big problem.
Technology & Innovation
Earth's orbital space is getting more crowded by the day.
The more satellites and space junk we put into orbit, the greater a risk that there could be a collision.
Not all materials burn up during reentry; that's why scientists need to stress test satellite parts to ensure that they won't become deadly falling objects.
Big think's weekly newsletter.
Get smarter faster from the comfort of your inbox.
See our newsletter privacy policy
here
Most Popular
Most Recent
Big think's weekly newsletter.
Get smarter faster from the comfort of your inbox.
See our newsletter privacy policy
here
© Copyright 2007-2019 & BIG THINK, BIG THINK EDGE,
SMARTER FASTER trademarks owned by The Big Think, Inc. All rights reserved.