This weapon from North Korea could kill up to 90 percent of Americans, experts warned Congress
U.S. Congress heard expert testimony on a potentially devastating military threat from North Korea.
15 October, 2017
At a U.S. House of Representatives hearing on October 12th, experts warned that the greatest existential threat to the country may come from the detonation of a nuclear EMP bomb. It could kill as many as 90 percent of all Americans within a year.
---
What would an EMP attack actually do? It could involve the detonation of a hydrogen bomb delivered by missile or even satellites at a high altitude of 30-400 km, creating an electromagnetic pulse that would knock out the electrical grid. But not only that - all electrical devices in the range of the blast could be fried. No lights, no computers, no phones, no internet, not even cars would work. The lack of refrigeration is likely to spoil food, causing mass starvation. Add to that lack of clean water, no air traffic control or any financial transactions taking place and you have widespread devastation in the U.S.
The casualties incurred would not be from the explosion, as it can happen too high for its nuclear effects to be felt strongly on the ground. But the loss of life-sustaining infrastructure could bring slow but sure disaster.
This kind of doomsday prediction comes courtesy of two members of the former congressional EMP commission - Dr. William R. Graham and Dr. Peter Vincent Pry. Dr. Graham is a physicist who was a science advisor to President Reagan and administrated NASA. Dr. Pry is a former CIA officer responsible for analyzing Soviet and Russian nuclear strategy, who has served on numerous congressional boards related to security. 
They appealed for President Trump to prepare the country's infrastructure for an EMP attack via a number of possible steps while lambasting the U.S intelligence apparatus for ignoring warning signs and constantly underestimating North Korean capabilities.
In a statement, the scientists identified how just six months ago, most experts didn't think much of North Korea's nuclear arsenal, considered their ICBMs were fake, predicted that a hydrogen bomb was years away and maintained that the communist pariah state could not strike the U.S. mainland. As all such assessments were proven incorrect or overly optimistic, the time has long since come to prepare for the worst possibility of all - an EMP attack, admonished the specialists.
"After massive intelligence failures grossly underestimating North Korea's long-range missile capabilities, number of nuclear weapons, warhead miniaturization, and proximity to an H-Bomb, the biggest North Korean threat to the U.S. remains unacknowledged—nuclear EMP attack," they stated jointly. 
One danger specific to EMP attacks is that they could also be the most acceptable to world opinion. 
"An EMP attack would be the most militarily effective use of one or a few nuclear weapons, while also being the most acceptable nuclear option in world opinion, the option most likely to be construed in the U.S. and internationally as "restrained" and a "warning shot.", wrote Dr. Pry in an opinion piece for the Hill.
The EMP commission was actually defunded on September 30th. It was created in 2001 and has been extended several times over the years, the last time in 2016. This extension was allowed to lapse, even as North Korea issued a specific threat in September to carry out an EMP attack and published a technical paper in the official communist party paper "Rodong Sinmun" outlining some details about it.
Here is the Google translation of that paper, which can be found on the Korean version of the paper's site (at number 33).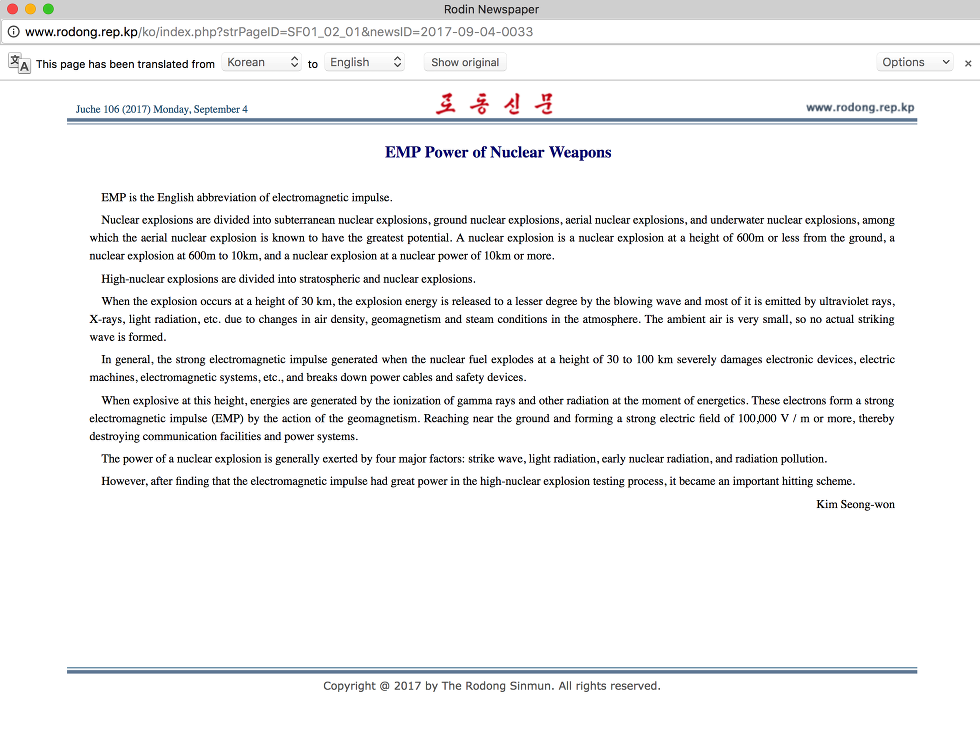 The newspaper also includes a recent item on Kim Jong Un, mentioning the EMP strategy: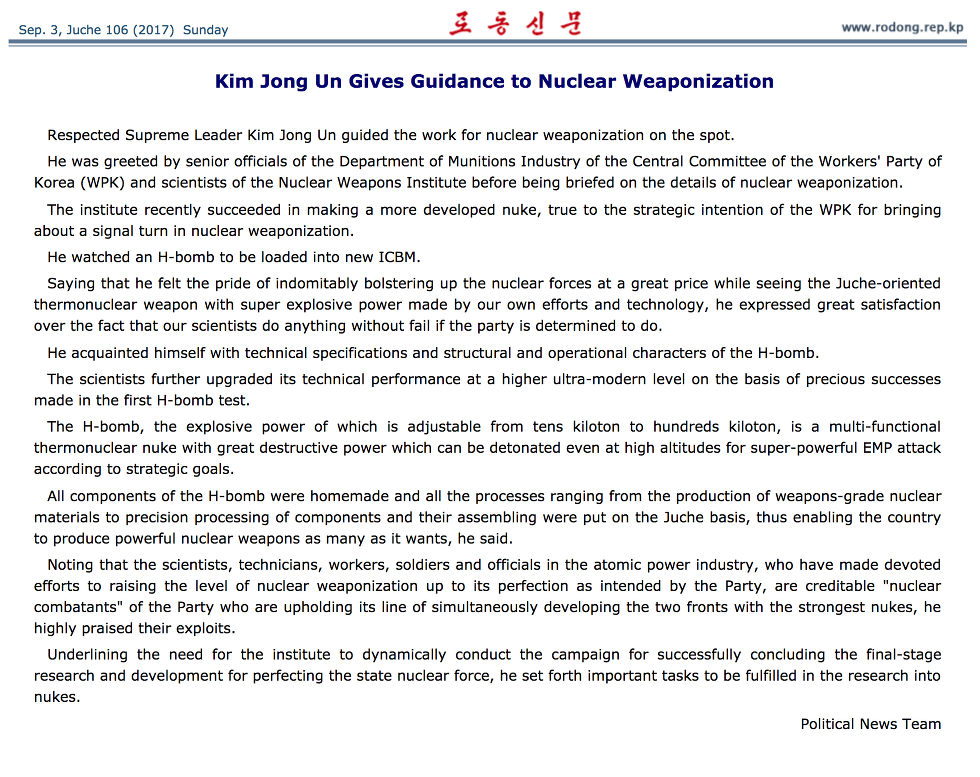 Watch the full hearing with Dr. William R. Graham and Dr. Peter Vincent Pry here:
Researchers discover a link between nonverbal synchronization and relationship success.
Pixabay
Sex & Relationships
Scientists say coordinating movements leads to increased intimacy and sexual desire in a couple.
The improved rapport and empathy was also observed in people who didn't know each other.
Non-verbal clues are very important in the development stages of a relationship.
Humans evolved to live in the cold through a number of environmental and genetic factors.
Image source: Wikimedia Commons
Surprising Science
According to some relatively new research, many of our early human cousins preceded Homo sapien migrations north by hundreds of thousands or even millions of years.
Cross-breeding with other ancient hominids gave some subsets of human population the genes to contend and thrive in colder and harsher climates.
Behavioral and dietary changes also helped humans adapt to cold climates.
The comics titan worked for more than half a century to revolutionize and add nuance to the comics industry, and he built a vast community of fans along the way.
(Photo: GABRIEL BOUYS/AFP/Getty Images)
Culture & Religion
Lee died shortly after being rushed to an L.A. hospital. He had been struggling with multiple illnesses over the past year, reports indicate.
Since the 1950s, Lee has been one of the most influential figures in comics, helping to popularize heroes that expressed a level of nuance and self-doubt previously unseen in the industry.
Lee, who's later years were marked by some financial and legal tumult, is survived by his daughter, Joan Celia "J.C." Lee.
Big think's weekly newsletter.
Get smarter faster from the comfort of your inbox.
See our newsletter privacy policy
here
Most Popular
Most Recent
Big think's weekly newsletter.
Get smarter faster from the comfort of your inbox.
See our newsletter privacy policy
here
© Copyright 2007-2018 & BIG THINK, BIG THINK EDGE,
SMARTER FASTER trademarks owned by The Big Think, Inc. All rights reserved.