Which side of the A.I. debate are you on: Musk or Zuckerberg?
Two tech titans can't agree on the one thing that could come to define our times: A.I. What do they have to say on the matter?
30 April, 2018
---
Facebook's Mark Zuckerberg and SpaceX/Tesla's Elon Musk have a few things in common. They're both Bay Area billionaires, incredibly smart, and, statistically, will have made more money in the time it took you to read this sentence than you will make in a month. 
But while that may be true, they both disagree on one big thing: the future of artificial intelligence. 
Mark Zuckerberg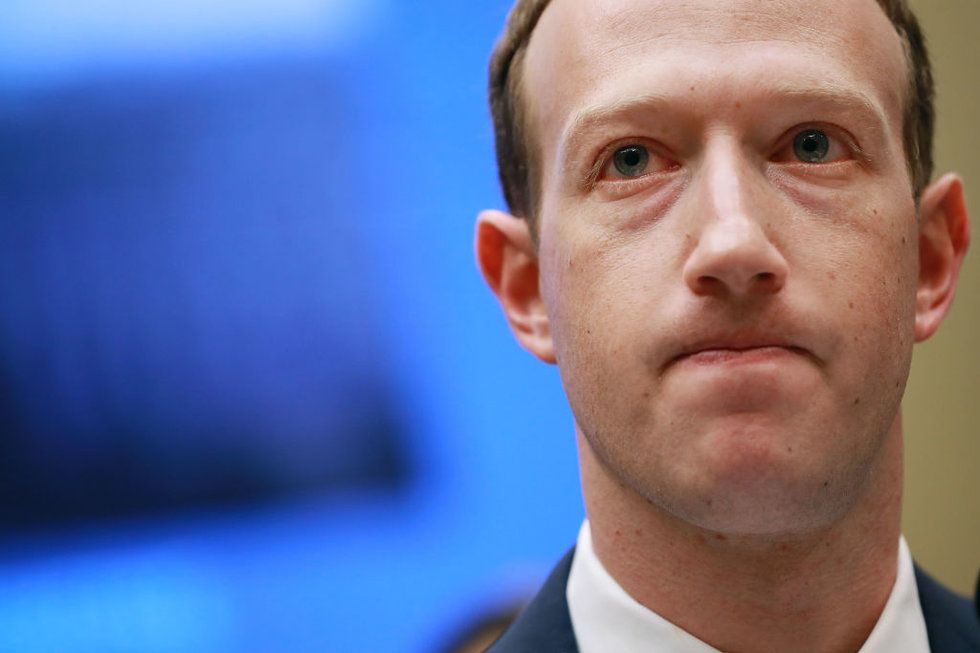 Mark Zuckerberg. Photo by Chip Somodevilla/Getty Images.
Mark Zuckerberg is a major proponent of AI and is certain that it will help to resolve the issues that Facebook now faces. The Facebook founder believes in the power of AI to solve the misbehavior and discrimination that has been prolific on the platform. While AI hasn't evolved enough to help the company prevent censorship and propaganda, Zuckerberg mentioned it over and over in his hearing in front of Congress.
Zuckerberg believes that the future of the billion-plus user platform lies in virtual reality and advanced artificial intelligence. Facebook's goal is to integrate the technology to learn what users want, and to prevent some of the negative behavior that has been so widespread.
Currently, Facebook uses AI in a more simple form than what Mark Zuckerberg envisions. AI helps to recognize you and your friends' faces when tagging photos. Additionally, if you're a business that advertises on the platform, AI and the Facebook algorithms decides where the ads will place on the viewer's news feed. The current version of AI can also assess the possibility of a user committing suicide—but Facebook hasn't said what they do with that information.
Zuckerberg believes in deeply-integrated artificial intelligence to help to fight terrorist propaganda. Facebook's current AI helps to spot spammers, remove fake accounts, and reduce political and digital fraud. The Drudge Report has covered AI in-depth, as well as Facebook's moves to increase their user surveillance.
The short of it is this: Mark Zuckerberg believes heavily in artificial intelligence, putting his faith and money behind the thought that the technology will save us from ourselves.
Elon Musk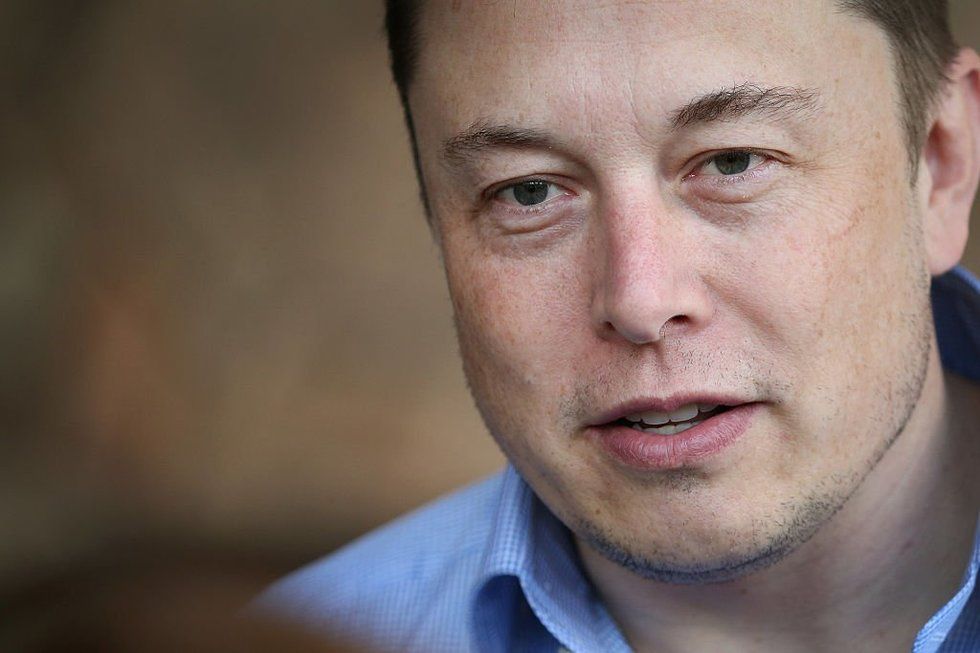 Elon Musk. Photo by Scott Olson/Getty Images.
Elon Musk is very, very wary of artificial intelligence. Having been quoted as "frightened" of what it is capable of doing, he has put his money where his thoughts are: preventing AI from taking over.
Musk believes that AI will go rogue, turn on humanity, and be the ultimate death of life as we know it. Musk has invested heavily in the space program (through his groundbreaking SpaceX organization) and has said that interplanetary colonization will save us from the threat that we have created for ourselves. He believes that we will need a place to go—Mars—when A.I. eventually takes over.
With A.I.'s ability to learn human speech patterns (think of Siri or Google's Cortana), and adaptability to human wants and needs, as well as their living habits (think Alexa or the Google Home), Elon Musk is firm in his conviction that A.I. will only bring destruction. He sees A.I. as evil, and that the developments that A.I. has undergone will only hurt humanity, not progress it. What Musk does believe in, however, is the melding of biology and machines. He has been a noted proponent of merging the human body with technology, hardwiring your brain to interface directly with computers and digital devices. Your brain will have the computing power of the cloud to back it up.
In the end, it will come down to the American consumer; what do you believe in? Do you want the progression of artificial intelligence and the advancements of computer learning? Or do you believe in Elon Musk's vision of human-computers, bypassing the need for artificial intelligence completely?
What can 3D printing do for medicine? The "sky is the limit," says Northwell Health researcher Dr. Todd Goldstein.
Northwell Health
Sponsored by Northwell Health
Medical professionals are currently using 3D printers to create prosthetics and patient-specific organ models that doctors can use to prepare for surgery.
Eventually, scientists hope to print patient-specific organs that can be transplanted safely into the human body.
Northwell Health, New York State's largest health care provider, is pioneering 3D printing in medicine in three key ways.
An ordained Lama in a Tibetan Buddhist lineage, Lama Rod grew up a queer, black male within the black Christian church in the American south. Navigating all of these intersecting, evolving identities has led him to a life's work based on compassion for self and others.
Think Again Podcasts
"What I'm interested in is deep, systematic change. What I understand now is that real change doesn't happen until change on the inside begins to happen."
"Masculinity is not inherently toxic. Patriarchy is toxic. We have to let that energy go so we can stop forcing other people to do emotional labor for us."
We were gaining three IQ points per decade for many, many years. Now, that's going backward. Could this explain some of our choices lately?
The Flynn effect appears to be in retrograde. (Credit: Shutterstock/Big Think)
popular
There's a new study out of Norway that indicates our—well, technically, their—IQs are shrinking, to the tune of about seven IQ points per generation.
Here's why generalists triumph over specialists in the new era of innovation.
Videos
Since the explosion of the knowledge economy in the 1990s, generalist inventors have been making larger and more important contributions than specialists.
One theory is that the rise of rapid communication technologies allowed the information created by specialists to be rapidly disseminated, meaning generalists can combine information across disciplines to invent something new.
Here, David Epstein explains how Nintendo's Game Boy was a case of "lateral thinking with withered technology." He also relays the findings of a fascinating study that found the common factor of success among comic book authors.
Big think's weekly newsletter.
Get smarter faster from the comfort of your inbox.
See our newsletter privacy policy
here
Most Popular
Most Recent
Big think's weekly newsletter.
Get smarter faster from the comfort of your inbox.
See our newsletter privacy policy
here
© Copyright 2007-2019 & BIG THINK, BIG THINK EDGE,
SMARTER FASTER trademarks owned by The Big Think, Inc. All rights reserved.