YouTube now displays facts below conspiracy theory videos
Global warming, the MMR vaccine, UFOs, and more are in the spotlight so far. But will it work?
08 August, 2018
A group of protestors march in front of the General Accounting Office (GAO) 29 March to raise awareness about an examination being conducted by the GAO for documents about a weather balloon crash at Roswell, N.M. in 1947. (JOSHUA ROBERTS/AFP/Getty Images)
Misinformation is pretty much a constant on the Internet—and, especially, YouTube. (Cough *Alex Jones* cough).
---
On July 9, the company added fact-confirming text below videos about climate change, andit cleared things up for those who watched it. The text itself?  Directly from Wikipedia, stating clearly, "multiple lines of scientific evidence show that the climate system is warming."

It's interesting to listen to the fake science guy narrate this clip while that is sitting, ever so clearly, at the bottom.
YouTube is also using Encyclopedia Britannica—of course, the online version, for those whose minds immediately went to the full 26-volume printed version—as a reference for the facts, or lack thereof, within the videos. 
It's a valiant effort to combat fake news and fake science at a time when we really need it. Conspiracy theorists are drawn to videos that feature science and scientific explanations for our world—think moon landing, the Oklahoma City bombing, the 9/11 World Trade Center airplane attacks, and the autism/vaccine "connection" that has been disproven over and over (and over) again. 
YouTube is also investing $25 million in grants to news organizations that wish to expand video operations. This is part of a larger $300 million program funded by YouTube's parent company, Google.
The company will not disclose what topics it is using the Wikipedia/Encyclopedia Britannica sourcing for, but Wikipedia itself posted about that in July. They are, at least so far (Warning: It's about to get weird in here!):
It's another plank in Google's attempts to tamp down misinformation. Perhaps other major companies (cough *Facebook* cough) will follow suit? Here's what another fact-checking reference looks like: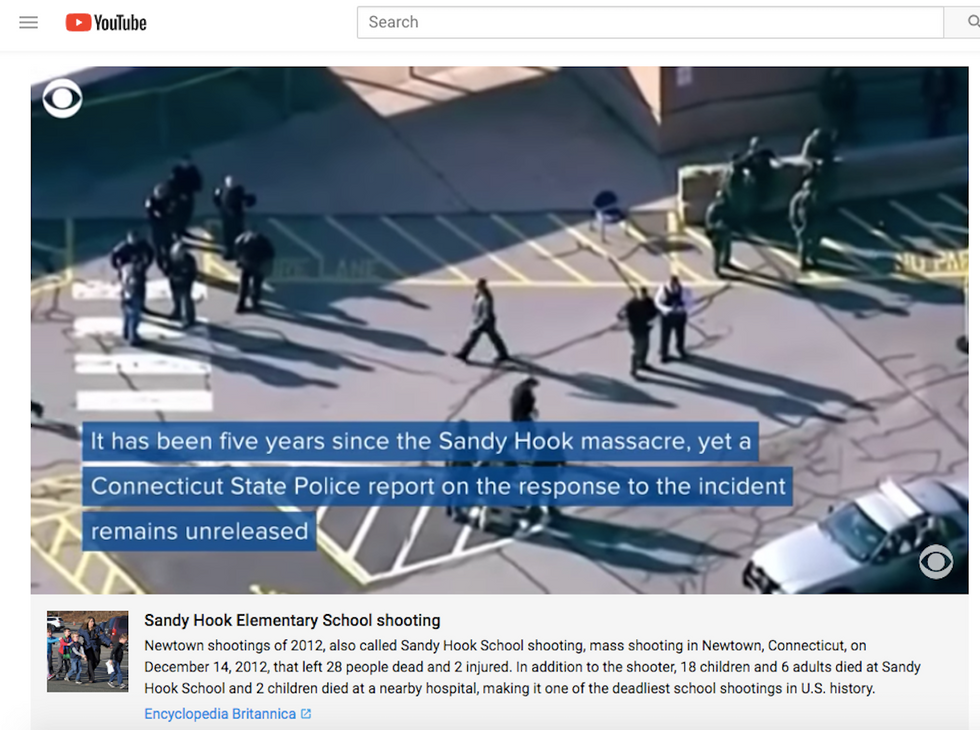 Will it help combat the rampant disinformation that's out there?
Time will tell.
Trending
Videos
As a moral and political philosophy, classical liberalism lays a framework for the good society.
Scroll down to load more…