A new telescope shows the center of the Milky Way in dazzling, fiery detail
MeerKAT is producing brilliant images of the super massive black hole that is at our galaxy's center.
16 July, 2018
MeerKAT image: 1,000 x 500 light-year area of the center of the Milky Way
There is a new radio telescope up and running based in Karoo, South Africa. The MeerKAT (Karoo Array Telescope), as it's named, operated by the South African Radio Astronomy Observatory, is already producing brilliant images of the super massive black hole that is at our galaxy's center, 25,000 light years away.

That center is obscured from view when using traditional methods of observation; it's behind the constellation Sagittarius, where clouds of gas and dust hide it from view. However, MeerKAT's radio wavelengths penetrate the obscuring dust and open a window into this distinctive region and its black hole.  
---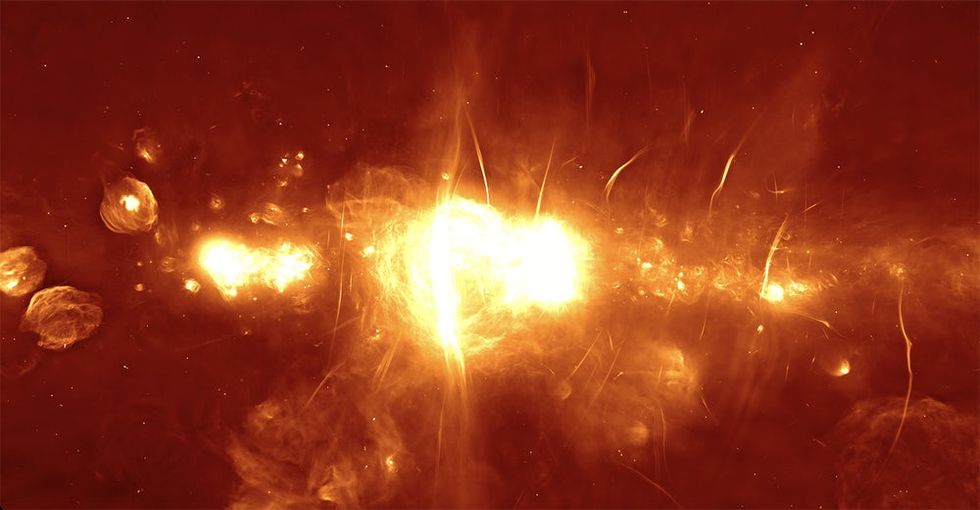 The "filaments" that you see in the image above are not yet fully understood, after being first discovered in the 1980s, but they only exist near that central black hole. The other objects are remnants of supernovae and star-forming regions, near dead center of the Milky Way.
"We wanted to show the science capabilities of this new instrument," said Fernando Camilo, chief scientist of the South African Radio Astronomy Observatory (SARAO), which built and operates MeerKAT. "The center of the galaxy was an obvious target: unique, visually striking and full of unexplained phenomena—but also notoriously hard to image using radio telescopes."
"Although it's early days with MeerKAT, and a lot remains to be optimized, we decided to go for it—and were stunned by the results," Camilo continued.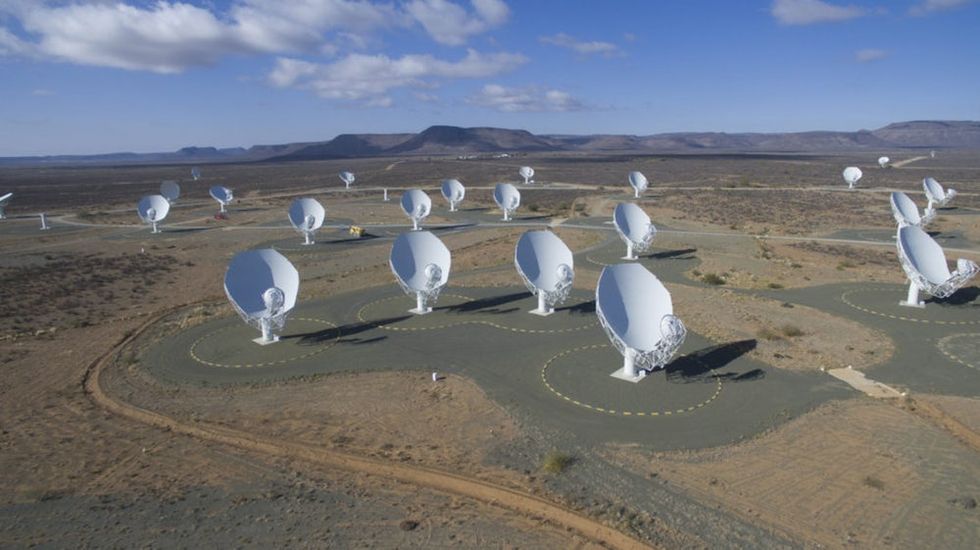 All 64 dishes of the MeerKAT radio telescope array, up and running in South Africa. Astronomers "celebrated" completion by taking a snapshot of the center of the Milky Way. Image by Square Kilometer Array Africa.
This is not the first image by MeerKAT; it captured an image two years ago of an area that scientists previously thought only held about 70 galaxies; MeerKAT captured over 1,300.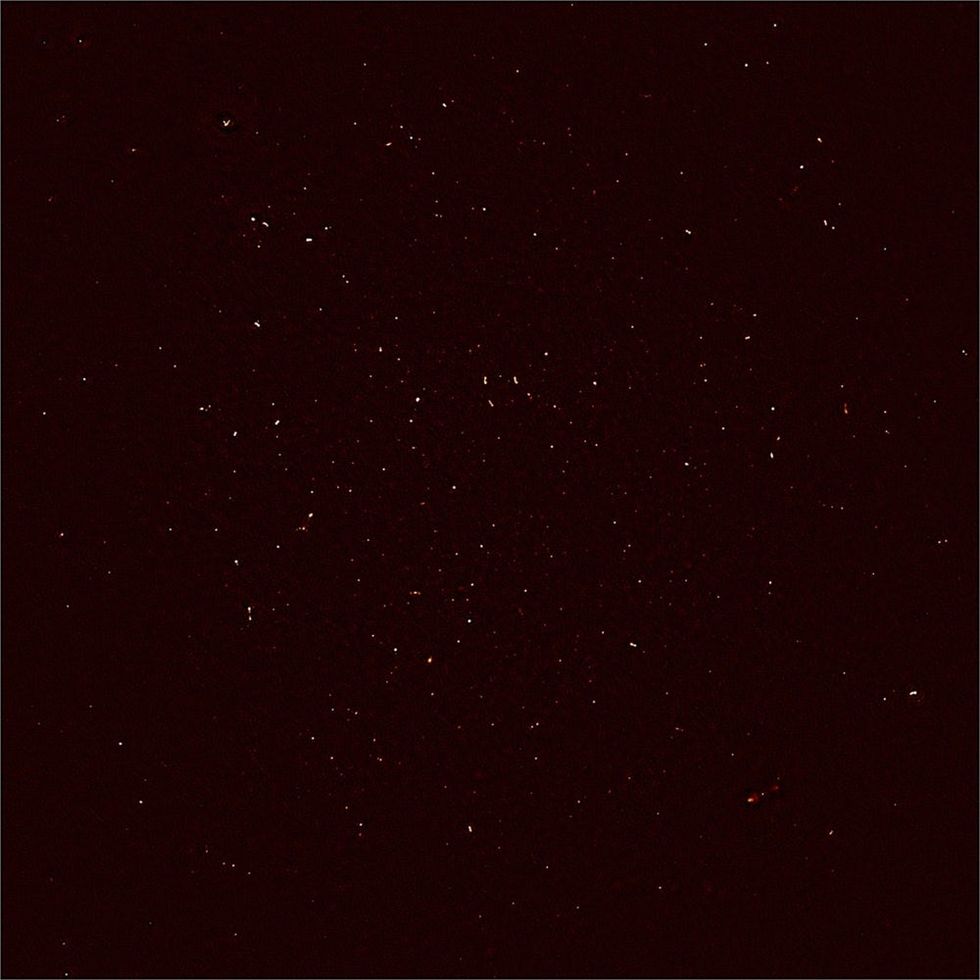 MeerKAT "First Light" image by Square Kilometer Array, South Africa.
Universities claim to prepare students for the world. How many actually do it?
Sponsored by Charles Koch Foundation
Many university mission statements do not live up to their promise, writes Ben Nelson, founder of Minerva, a university designed to develop intellect over content memorization.
The core competencies that students need for success—critical thinking, communication, problem solving, and cross-cultural understanding, for example—should be intentionally taught, not left to chance.
These competencies can be summed up with one word: wisdom. True wisdom is the ability to apply one's knowledge appropriately when faced with novel situations.
This is what the world will look like, 250 million years from now
On Pangaea Proxima, Lagos will be north of New York, and Cape Town close to Mexico City
Surprising Science
To us humans, the shape and location of oceans and continents seems fixed. But that's only because our lives are so short.
A new study may help us better understand how children build social cognition through caregiver interaction.
Personal Growth
Scientists speculate imitation helps develop social cognition in babies.
A new study out of Lund University shows that six-month-olds look and smile more at imitating adults.
Researchers hope the data will spur future studies to discover what role caregiver imitation plays in social cognition development.
Researchers at UT Southwestern noted a 47 percent increase in blood flow to regions associated with memory.
Photo: Johannes Eisele/AFP via Getty Images
Surprising Science
Researchers at UT Southwestern observed a stark improvement in memory after cardiovascular exercise.
The year-long study included 30 seniors who all had some form of memory impairment.
The group of seniors that only stretched for a year did not fair as well in memory tests.
Videos
According to a man that knows more than 20 languages, the key is to start in the middle.
Scroll down to load more…