Millennials would rather pay off their student debt than spend money getting hitched.
Photo: Ehud Neuhaus via Unsplash
High levels of Millennial student loan debt is slowing down marriage.
Half of millennials are still single at 34, while nearly 70% of boomers were married by their mid-30s.
New report explains the connection between debt and marriage.
National student debt in the U.S. currently stands at a stunning $1.4 trillion, with half of all first-time, full-time students owing money. Only the country's homeowners have a greater amount of debt. Entering the job market burdened by the continual drain on income of paying off a student loan affects salary considerations and ultimately lowers the quality of life for those in debt. It also, according to a just-published report, looks to be affecting the age at which people, especially millennials, feel their lives have finally stabilized enough to get married. And there's an interesting upside to marrying later: The divorce rate is dropping.
Say "I do," or "don't"
Our attitudes about marriage and its purpose are no doubt one part of the reason. For the NLSY79 group, getting married was simply the next relationship step after meeting and falling in love. Marriage for millennials is more of a maybe-yes/maybe-no decision, a reflection of each partner's current goals and position in life. As sociologist Philip Cohen says, "Marriage is more and more an achievement of status, rather than something that people do regardless of how they're doing."
Photo: mariocutroneo via Flickr
Divorce benefit
Boomers' more dewy-eyed expectations of marriage no doubt led to lots of early unions that ended in divorce as couples grew up and apart. Now divorce rates are falling, down about 18% in the last eight years. With boomer divorce rates still doubling below 65 and tripling above that age, a significant share of the credit has to go to millennials.
Living together
It's not that people aren't still hooking up. Our view of living together prior to marriage, or forgoing nuptials altogether, has also shifted. So while about a third of the NLSY79 cohort got married without living together first, this is a relative rarity in the NLSY97 group, with just 14.8% taking vows before sharing a space. In the 1979 group, 6.7% of married couples reported having cohabited first, while that's risen to 22.4% among millennials. Interestingly, the people with the highest education level are least likely to live together, according to the new study—of course, they also have the most most debt to manage.
(Addo, et al)
The two big differentiators in the NLSY97 cohort
Later marriages, if marriage at all
One major finding of Addo's analysis is that, while nearly 70% of boomers were married by their mid-30s, less than half of millennials were similarly hitched at that age. Marriage rates altogether are dropping, with 9% fewer marriages over the last 25 years. 55.35% of millennial women and 50.87% of men were still single at 34.
Unprecedented debt
The second major insight? When other factors are accounted for, education and its costs remain as the other major differentiator of this cohort, and thus the most likely influence on the dropping marriage rate. In fact, the NLSY79 cohort, there was a positive correlation between education debt and marriage—that's now flipped.
People in the NLSY97 group are far more likely to attend college than boomers were, and the price tag in the U.S. for higher education is now nearly prohibitive for most students. Between the two cohorts, according to the study, "education loan debt increased thirty percentage points among young adults with at least 4 years of post-secondary education." For 2015-2016, the average amount of debt for a bachelor's degree was $30,301—that's a lot of money to free up as one embarks upon adulthood and a career. For a graduate student the situation's even worse.
Photo: Sharon McCutcheon via Unsplash
The toll student debt takes on family-building
Student debt in the U.S. is a growing crisis that's moving the traditional idea of the American Dream out of reach for many.
Included in that dream for many is marriage and starting a family. This debt adds a lot of extra financial strain as one embarks upon adulthood with entry-level income. That monthly payment makes everything harder, including feeling settled and secure enough to make a lifelong commitment such as getting married or starting a family.
National Collegiate Student Loan Trusts stands to lose billions of dollars of student-loan debt if it can't prove ownership.
(ÉCOLE POLYTECHNIQUE)
800,000 private student loans—totaling $12 billion—are owned by National Collegiate Student Loan Trusts. Just like any student loan payment, if borrowers fail to pay back their loans, the trusts can (and often will) pursue them in court.

Borrowers who don't bother showing up to that generally don't get cases ruled in their favor. However, when they do defend themselves, they may find that their accuser can't prove ownership of the disputed debt due. When this happens, the court has no choice but to wipe away the accused's debt. Which brings us to NCSLT, who are having a hard time proving that they are entitled to be repaid the $5 billion of student loan debt currently owed to them. It may all be wiped away thanks to the organization's stunningly sloppy record-keeping. You read that right: $5 billion of National Collegiate Student Loan Trusts' student loan erased... just like that.
For borrowers who don't contest charges, the sometimes lifelong nightmare of garnished wages and savings that follows a losing court judgement continues unabated. For those who question Collegiate's ownership of a loan, though, the news is a major gift.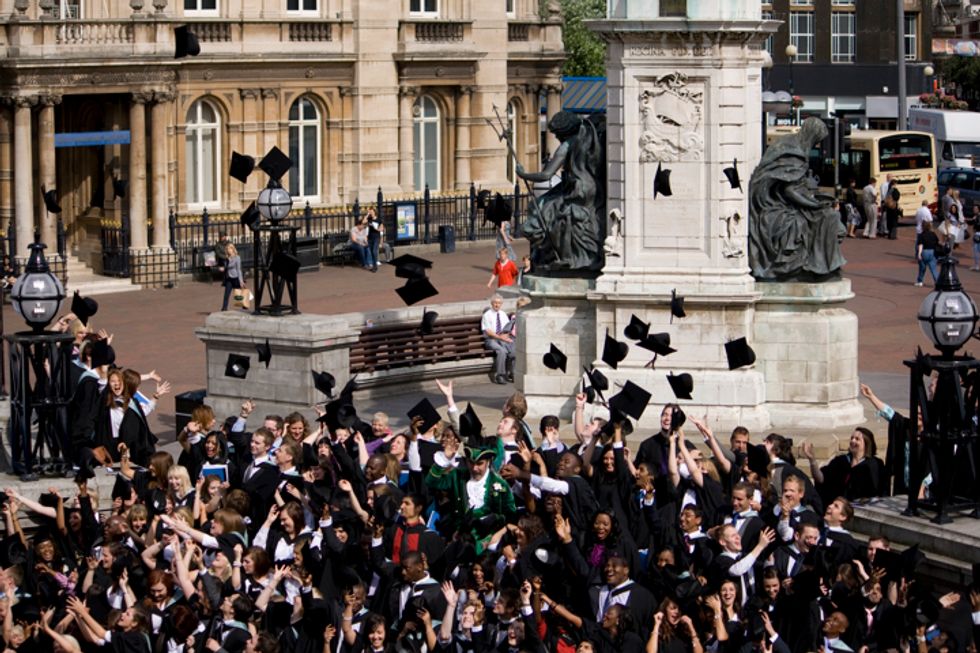 National Collegiate's vapor paper trail is the unintended outcome of a financial process known as "securitization." It goes like this: After a student borrows money from a bank, the lender packages that loan with others and sells it to a financing company who then combines it with packages from other banks, and then sells the entire bundle to investors. To prove ownership of a loan means tracing it all the way back to its origin, a non-trivial endeavor given the many hands through which the debt may pass.
If this sounds a bit like the junk-filled sub-prime mortgages that wound up bringing the American economy to its knees in 2008, it very much is, if not on quite as large a scale. A trait they share is that these are high-interest, hard-to-pay-back loans, and with fewer consumer protections, targeted at people struggling to qualify for better ones.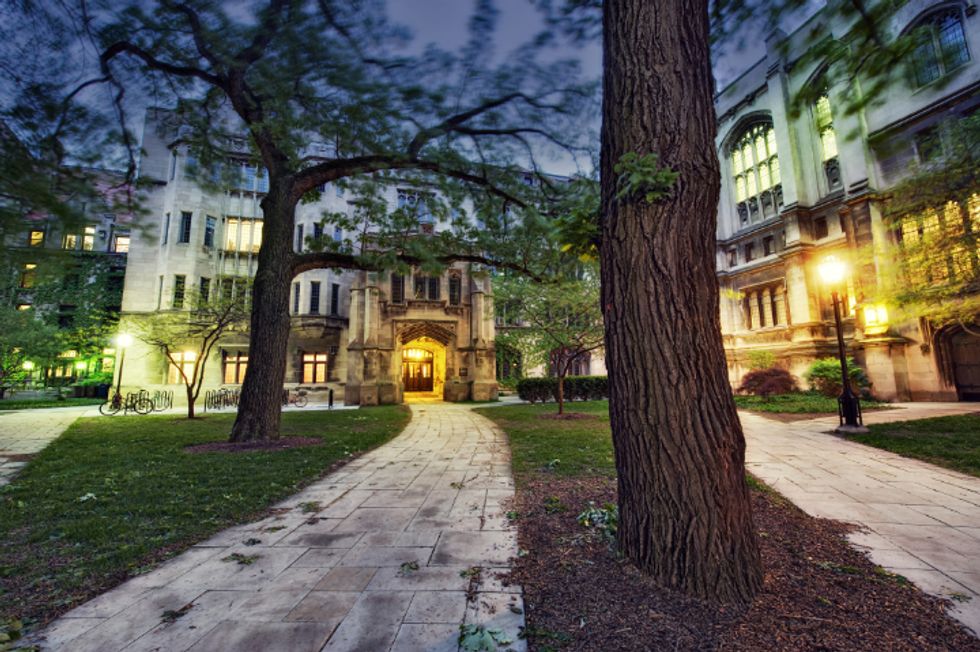 No one is accusing National Collegiate of fabricating records, just misplacing paperwork, and sometimes mishandling it. In a case cited by the New York Times, Samantha Watson was accused of not paying back a $31,000 debt that wasn't even hers. The New York City Civil Court agreed, its ruling noting that "The Court finds that plaintiff failed to establish the chain of title from the original lender to Plaintiff." Judges across the U.S. have dismissed lawsuits brought by National Collegiate for essentially the same reason: National Collegiate can't produce the evidentiary paperwork required to prove ownership.
A lawyer with the National Consumer Law Center, Robyn Smith, tells the Times that she now also sees the company regularly dropping lawsuits even right before a trial or a deposition takes place because, she suspects, they know they can't find the paperwork they need to win. They're probably making the right call: In some 30 cases in which DesMoines attorney Nancy Thompson defended students in cases brought against them by National Collegiate, all except three were dismissed before trial according to the Times.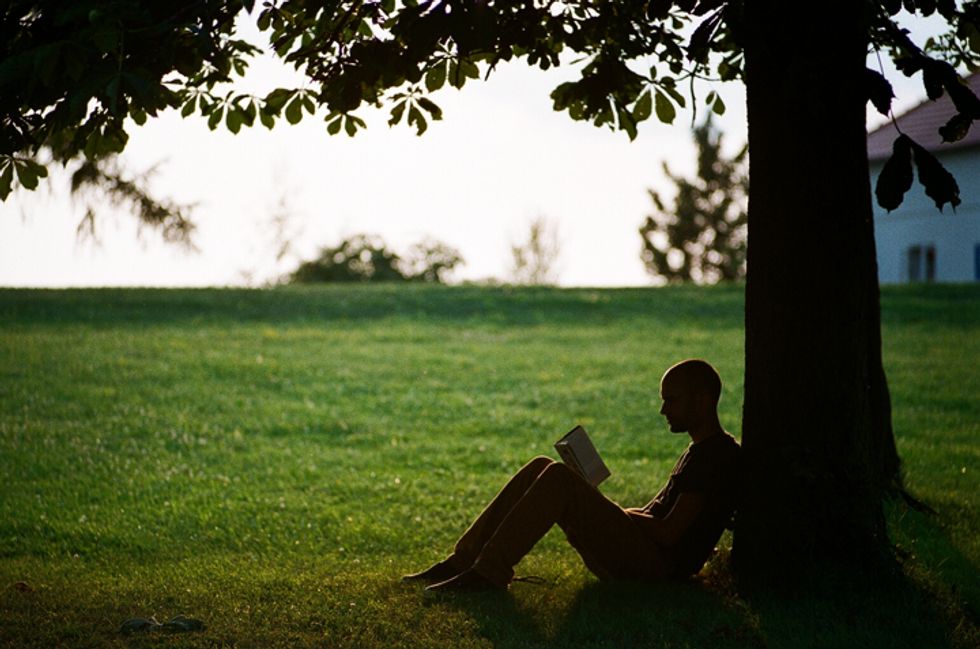 (MARKETA)
National Collegiate would obviously love to get a handle on this and have audited the records of the company that services their loans and is supposed to manage the related paperwork. Of the 400 loans their auditor picked out for examination at random, none of them had the required documentation showing the full chain of ownership. The servicing company has claimed this isn't really their responsibility, with a spokesman for the company, the Pennsylvania Higher Education Assistance Agency (PHEAA) telling the Times, "We believe that the auditors were misinformed about the scope of PHEAA's contractual obligations. We are confident that the litigation will reveal that the agency has acted properly and in accordance with its agreements."
Obviously, a takeaway from this is that if a letter arrives saying a lender is suing you over a student loan, don't just throw away the envelope. Consider your options.
Some companies have set up a progressive program to help their employees pay off their student loans, offering up to $10,000 in assistance over the course of employment.
US student debt reached USD 1 trillion on April 25, 2012, and has continued to rise. (Photo credit Don Emmert/AFP/Getty Images)
Some companies have setup a program to help their employees pay off their student loans. Only a few are participating at this time, but the ones who are, are offering up to $10,000 in assistance over the course of employment.
So, which companies are giving away money to help their employees repay their student loans? Forbes recently highlighted 10 companies, which include Fidelity, PricewaterhouseCoopers (PwC), Aetna, Penguin Random House, and more. But out of the 10 featured in the piece, the Society for Human Resource Management estimates this latest perk is only being offered by 4 percent of companies. However, like flexible vacation time, 401Ks, and health care, many are predicting this will be the "hottest employee benefit of 2017."
A piece in Time, discussing Penguin Random House's announcement to adopt this benefit found many companies may not be implementing a plan quite yet, but they are shopping:
"Gradifi, which will administer the benefit for Penguin Random House, says it has 20 companies on its platform now, but more [than] 700 have inquired about it in the past year. The company is adding five to 10 new employers a month, CEO Tim DeMello says."
It's important to note that employer payments to a student loan account are still considered income, so there will be taxes on the benefit. Some companies may require an employee to work there for one year before providing this benefit, which may be to help increase worker retention.
Still, this plan will benefit the nearly 70 percent of graduates leaving college with some amount of debt. It also provides a benefit to companies by increasing their applicant pool and giving them a competitive edge in hiring college graduates.