Anxiety disorders are common. Yet, many find current treatments methods only partially effective.
A neuron firing. Credit: MIT.
Although common, physicians aren't sure what exactly brings on such a disorder. They usually hit a person in the prime of their life, and the treatments we have now are generally, only partially effective. Medical researchers hypothesize that it's a combination of genes, environmental conditions, and changes inside the brain that lead to such a disorder.
Anxiety often runs in families and epigenetic markers for it have been identified. Epigenetics is the system by which genes are marked to become either expressed or suppressed. A recent study found that epigenetic changes associated with anxiety that occurred in holocaust victims, were passed down to their children.
Although we know that damaged circuits inside the brain are related to anxiety disorders, we haven't had a clue which ones, until now. Neuroscientists have announced they've identified the brain cells associated with anxiety in mice. This was a collaboration of researchers from UC-San Francisco and Columbia University's Irving Medical Center. Mazen Kheirbek, Ph.D., was the senior investigator. He's an assistant professor of psychiatry at UCSF. He and his colleagues results were published in the journal Neuron.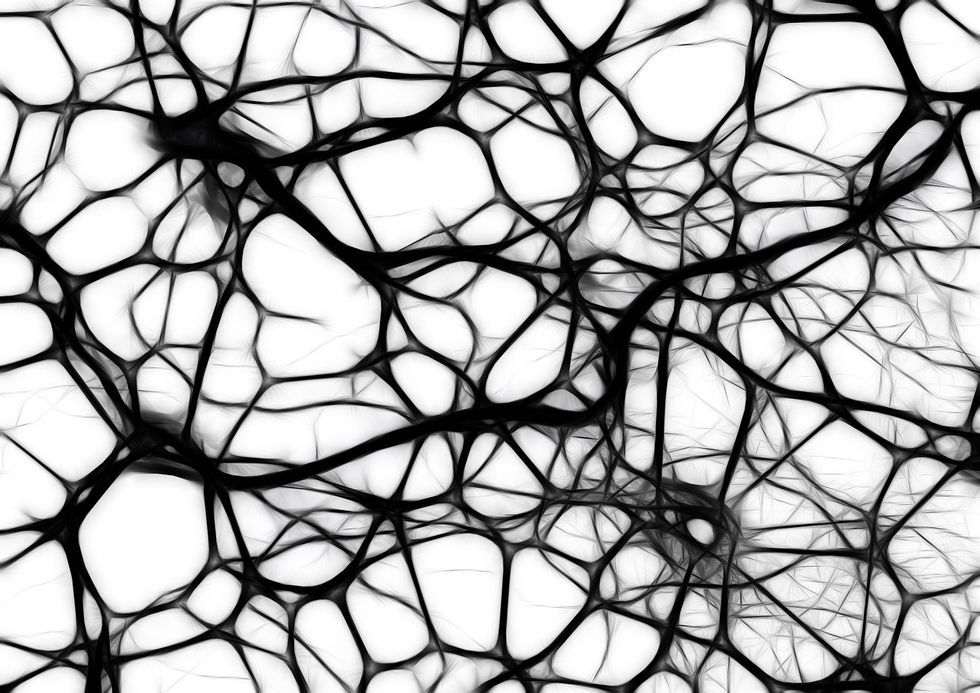 Researchers at UCSF and Columbia University identified "anxiety cells" in the brains of mice. Credit: Pixababy.
These "anxiety cells" are where the emotion is stored. Kheirbek and colleagues started their search with the hippocampus, a part of the brain known to be associated with anxiety. It's also involved in emotion and memory. Researchers placed miniaturized microscopes in the brains of mice and then put the rodents in stressful situations.
Mice are afraid of wide open spaces, where they can easily be spotted and scooped up by a predator. So the scientists took these newly equipped mice and placed them inside mazes where some of the corridors terminate in an open space. Kheirbek told NPR, "What we found is that these cells became more active whenever the animal went into an area that elicits anxiety." The reason researchers call them "anxiety cells" is, these special neurons only fire when the animal confronts a situation that's scary.
Although this showed that such cells are involved with anxiety, it didn't prove that the feeling originated with them. To prove that, Kheirbek and colleagues employed a technique called optogenetics, where neural activity is controlled using beams of light. When they turned up activity in the aforementioned brain cells, the animal became more anxious, but when they turned down activity, it became less so.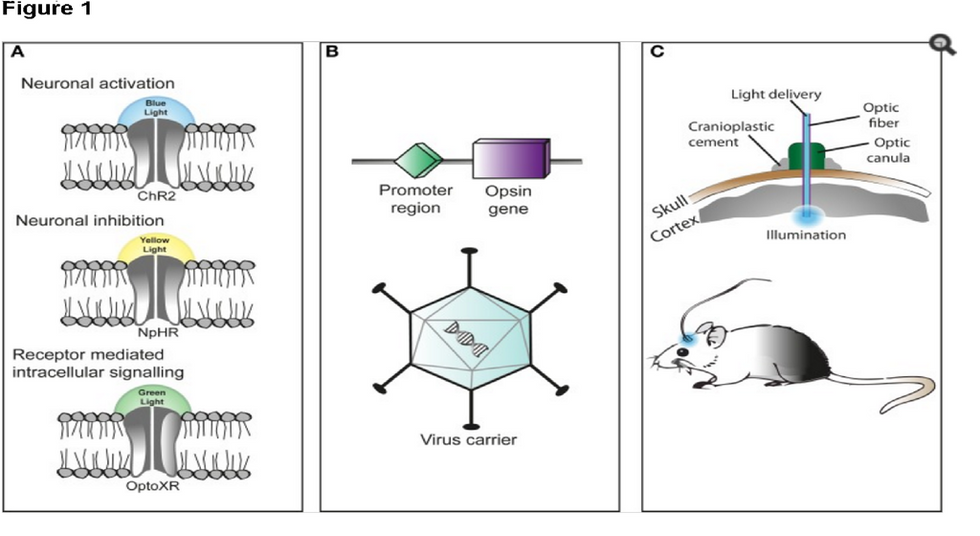 Optogenetics is a system that introduces genetic material containing opsin into neurons for protein expression, and applying light emitting instruments to activate it. Credit: Pama E.A. Claudia, Colzato Lorenza, Hommel Bernhard, Wikimedia Commons.
Even though it's the origin, the emotion doesn't start and stop with anxiety neurons. "These cells are probably just one part of an extended circuit by which the animal learns about anxiety-related information," Kheirbek said.
Connections to the smell circuit and memory circuits for instance, might remind a mouse that a certain smell in the past, say cat urine, lead to a dangerous situation, like almost getting eaten. So these cells in the hippocampus may be where anxiety emanates from, but many other brain circuits' work in concert with it, to help the mouse navigate the environment.
The hope is to develop better anxiety medications. "The therapies we have now have significant drawbacks," Kheirbek told NPR. "This is another target that we can try to move the field forward for finding new therapies."
Imagine a specialized drug that can snap anxiety off like a switch? The limitation of this study is that, such cells were identified in mice and not in humans. Still, researchers are pretty sure we have them, too. And future studies will likely corroborate these findings.
To learn more about optogenetics, click here:
Around 100 million adults in the United States are affected by chronic pain. What can we do about it?
Dema (male) the 26-day-old endangered Sumatran Tiger cub cuddles up to 5-month-old female Orangutan, Irma at the 'Taman Safari Indonesia' Animal Hospital, on February 26, 2007 in Cisarua, Bogor Regency, West Java, Indonesia. (Photo by: Dimas Ardian/Getty
Around 100 million adults in the United States are affected by chronic pain – pain that lasts for months or years on end. It is one of the country's most underestimated health problems. The annual cost of managing pain is greater than that of heart disease, cancer and diabetes, and the cost to the economy through decreased productivity reaches hundreds of billions of dollars. Chronic pain's unremitting presence can lead to a variety of mental-health issues, depression above all, which often intensifies pain. And our most common weapon against pain – prescription painkillers – generates its own pain, as the ongoing opioid crisis attests. But must we rely on pharmacology to stave off pain? Perhaps there is a more natural nostrum – partial and insufficient, but helpful nonetheless – closer to hand. 
Most pain research concentrates on a single, isolated person in pain. This allows researchers to simplify their analyses of pain, which is useful to a point, though it does yield a somewhat distorted view. The problem is that, outside of the laboratory, people are often not isolated: they take part in a social world. Without involving social interactions into the study of pain, we risk ignoring the part that social communication might play.
New techniques have recently made it possible to monitor the physiological activity of several people simultaneously. This allows us to measure the level of synchrony between people as they take part in extreme or prosaic social situations, with some surprising findings. Participants and spectators of a fire-walking ritual were found to have synchronous heartbeats. So do people watching emotional movies together, choir singers singing together, and romantic couples gazing at each other and engaged in imitation tasks in the lab. How can interpersonal synchrony be facilitated? And might there be a way for such physiological coupling to contribute to pain relief? The answer lies in the simplest of human interactions: touch.
Research I recently conducted with my colleagues Haifa Irit Weissman-Fogel and Simone Shamay-Tsoory at the University of Haifa suggested that interpersonal touch is an effective way of reducing pain. We recruited 23 romantic, heterosexual couples to participate in the experiment. The women received pain stimuli under varying conditions. First, alone, without their partners, and then with their partners, but without physical contact. In the third condition, the women held hands with their partners while receiving pain and, in the fourth, they held hands with a stranger. This study showed that the third condition – partner's touch – resulted in enhanced pain-reduction in comparison with others. Moreover, women with highly empathetic partners reported increased pain-reduction associated with that partner's touch. It seems, then, that this study empirically supports the idea that touch can transfer a partner's empathy, thereby decreasing pain. And it happens that this finding dovetails with previous research showing that a range of emotions from disgust to love to fear can be effectively communicated solely by means of touch.
In order to understand the physiological bases of our findings, we conducted an additional study that also measured synchrony. This time, 22 (different) romantic couples were invited to participate. Throughout the experiment, we calculated physiological synchrony by recording heartrate and respiration in each partner. There were four study conditions: holding hands, with pain; holding hands, without pain; not holding hands, with pain; and without either pain or holding hands. (Pain was again administered only to the females.) We explored interpersonal synchrony in both conditions without pain, and touch moderately enhanced the synchrony for the respiration. Surprisingly, synchrony disappeared altogether when pain was administered without touch, perhaps women participants focused almost exclusively on their own pain as a strategy to cope, leading to a physiological 'disconnection' from their partners. However, interpersonal touch enlivened synchrony between partners in both heartrate and respiration. Moreover, couples that demonstrated high touch-related pain relief showed enhanced levels of physiological synchrony, as did the couples with a highly empathic male partner.
The investigation didn't stop there. Under the same conditions, we studied inter-brain synchrony. This study highlighted the analgesic effect of synergistic touch and empathy, which might have important implications for acute pain conditions, such as easing the pain of going through labour. Indeed, the presence of partners during delivery is helpful in 60 per cent of cases, suggesting that the partner's empathy and the quality of the birth interaction might explain the differences between the cases. Similarly, other studies showed that the father's presence increased positive experiences in all aspects of childbirth. Therefore, future studies might concentrate on the clinical implication of these findings, investigating the efficacy of different touch aspects and using empathy training.
Interpersonal touch has important social and affective meanings. Skin-to-skin touch is necessary to the development of premature infants. It contributes to the regulation of stress responses in adults, enhances trust, and provides comfort and emotional wellbeing. So while it's unlikely that this research solves the problem of painkillers, it does propose a very simple pain treatment with an indispensable side effect: connecting with other people.

Pavel Goldstein
--
This article was originally published at Aeon and has been republished under Creative Commons.
The study also discovered a downside to having a big brain.
Credit: Getty Images.
Ever wonder about the intelligence of various animals and how they measure up? Researchers at Vanderbilt University decided to find out. Specifically, they chose a subsection of mammals called carnivorans. This group has 250 species, each with sharp teeth and claws, which allow them to hunt other animals.
Scientists picked this group because it contains both carnivores and omnivores. It also has a wide range of domesticated and wild species. Carnivorans outsmart their prey, which was believed to be particularly demanding, cognitively. Because of this, it was assumed that they'd developed more sophisticated brains than herbivores—whose food doesn't run or fight back. Plant eaters also tend to rely on safety in numbers. This study discovered something different, however.
To rightly compare brain power in species, it isn't enough to weigh brain tissue. You must take into account the brain relative to the organism's size. Something called the encephalization quotient has been used in the past to account for it. But this may fall short of evaluating actual intelligence, as it fails to account for the details of brain anatomy.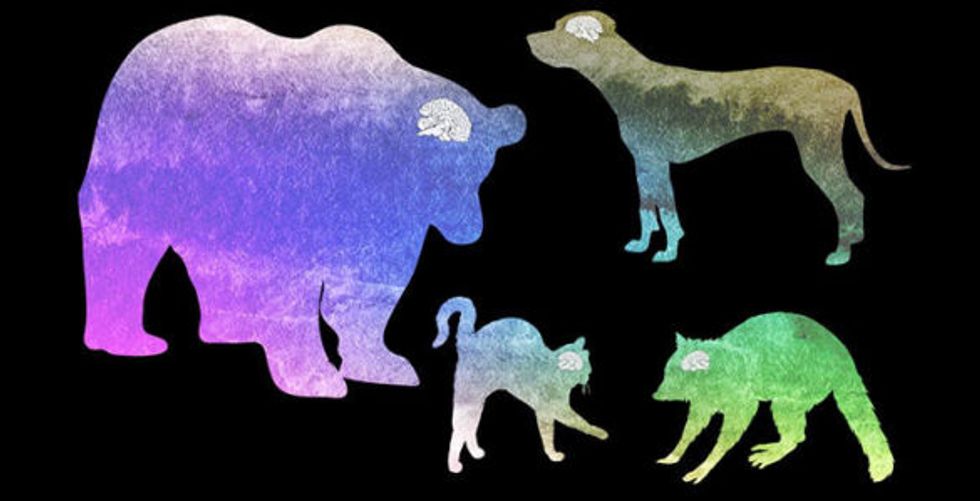 Researchers compared the brains of eight main species. Their findings are changing how we look at brain development. Credit: (Jeremy Teaford / Vanderbilt).
The number of neurons a brain has is associated with greater intelligence. So here, an international team of researchers measured the amount of gray matter in the cerebral cortex in one or two specimens from each of the eight main carnivoran species: dog, cat, ferret, mongoose, raccoon, hyena, lion, and brown bear.
Neuroscientist Suzana Herculano-Houzel from Vanderbilt University was a researcher on this study. She told Science Alert, "I believe the absolute number of neurons an animal has, especially in the cerebral cortex, determines the richness of their internal mental state and their ability to predict what is about to happen in their environment based on past experience." She and colleagues found that carnivorans have about the same number of cortical neurons as herbivores. That means plant eaters need as much brain power to escape from predators as carnivores need to catch them.
Another finding that debunked a commonly held belief, large carnivorans actually had a lower neuron-to-brain-size ratio. A golden retriever had much more cognitive capacity than a hyena, lion, or brown bear. One of the most glaring examples is the bear. Even though its brain is 10 times larger than a cats, a brown bear has about the same number of neurons.
Speaking of felines, how do cats and dogs measure up? Previous findings had cats ahead at 300 million neurons to a dogs roughly 160 million. In this latest study however, dogs were on top, with 530 million cortical neurons to cats 250 million. Just for comparison, humans have around 16 billion such neurons. Even so, dogs were way above other carnivores in the brain power department. "Our findings mean to me that dogs have the biological capability of doing much more complex and flexible things with their lives than cats can," Herculano-Houzel said.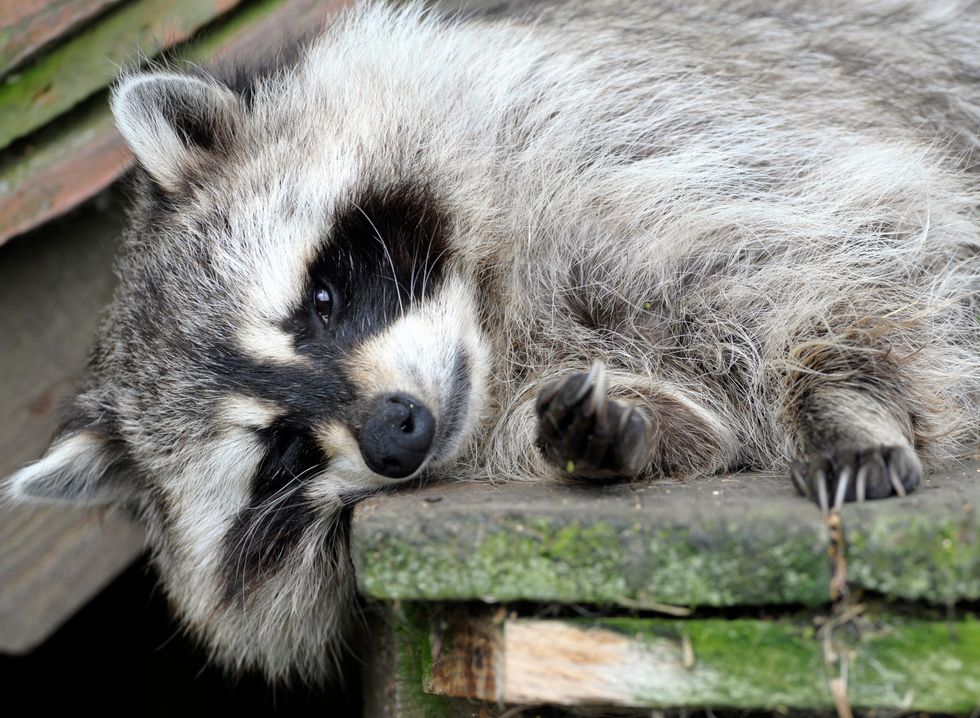 The findings from a raccoon's brain were particularly interesting. Credit: Getty Images.
Having a bigger brain has a downside, researchers find. It requires more energy. And not every quarry in the wild is caught. That makes calorie intake unreliable. "Meat eating is largely considered a problem-solver in terms of energy," Herculano-Houzel said, "but in retrospect, it is clear that carnivory must impose a delicate balance between how much brain and body a species can afford." This may be why you often see large predators like lions and bears dozing. It helps them conserve energy.
The brain is one of the most costly organs in terms of energy requirements. The more neurons an organism has, the more calories its brain consumes. So for large predators, being able to feed only intermittently may have limited their brain development. Another surprise, domesticated animals did not have less brain power than their wild cousins, as has been thought. In fact, they're about the same.
One animal that stood out in particular was the raccoon. Despite its small size, it's pretty sharp. A raccoon's brain is equivalent to a cat's in size. Yet, "they have as many neurons as you would expect to find in a primate," Herculano-Houzel said. "That's a lot of neurons."
We can learn a lot not only about nature and biology, but about ourselves by studying and comparing the neural makeup of other species. "There are multiple ways that nature has found of putting brains together," Herculano-Houzel said. "We're trying to figure out what difference that makes."
To learn more about this study, click here:
There's a trillion-dollar underground economy hiding in plain sight, says Steven Kotler, and it can be measured in dopamine.
What really fuels the economy? It's not trade, free spending, or good old-fashioned elbow grease – it's something much smaller and harder to see: dopamine. Along with high-performance expert Jamie Wheal, Steven Kotler has spent the last four years interviewing and researching trailblazers like Elon Musk, Eric Schmidt, Amy Cuddy, and institutions like Nike's innovation team, the Navy SEALs, and the United Nations' Headquarters. What did he find? That these bright people and teams are using altered states of consciousness – like 'flow' – to boost their inspiration, ability, and impact. Winning feels good, as does reward. It all boils down to dopamine. Many of us may not be consciously aware of the the neurochemical, altered-state highs we seek on a daily basis. Kotler runs through three ways we chase dopamine, and questions the ethics of these unchecked habits. For example, when you check your phone for a text, the uncertainty or "magic of maybe" in what the text might deliver results in a 400% spike in dopamine – roughly the same amount of dopamine as a person gets from cocaine. "We're essentially putting highly addictive drugs into the hands of kids before they have any natural defenses against them," says Kotler. Steven Kotler's and Jamie Wheal's book is Stealing Fire: How Silicon Valley, the Navy SEALs, and Maverick Scientists Are Revolutionizing the Way We Live and Work.
Steven Kotler's and Jamie Wheal's book is Stealing Fire: How Silicon Valley, the Navy SEALs, and Maverick Scientists Are Revolutionizing the Way We Live and Work.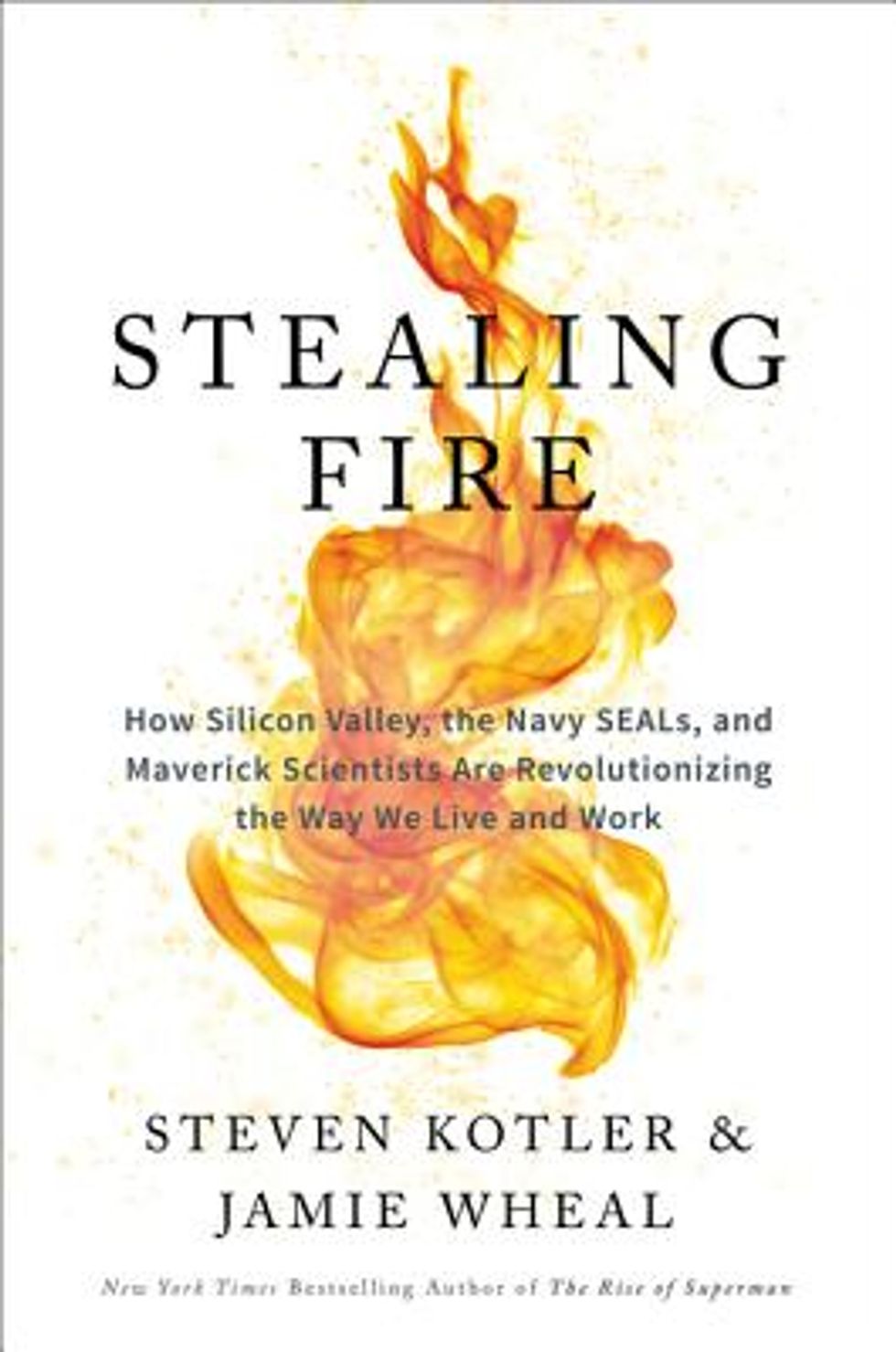 The pair of papers suggest that sleep is crucial in order to wipe out memories. Yep – it turns out that, sometimes, it's smart to forget.
When weaker memories aren't "pruned" during sleep, our recall of important information suffers, causing fuzzy memories. (Photo: Shutterstock)
Why do we sleep? We know what happens when we don't get enough. But what is its evolutionary purpose – what kind of changes do our brains undergo when we sleep? A pair of papers published in the journal Science in 2017 have evidence to suggest our brains undergo a pruning cycle while we rest.
Its important to note these studies are still in their early stages. The tests were done on mice.
The results of the study suggest sleep may allow our synapses to undergo a maintenance period. Synapses are the gaps between neurons, across which information is transmitted, and they are a critical part of memory formation. The studies posit that the sleep process trims the fat and adds clarity to our memories, letting us forget the less relevant information while strengthening memories that may be important. When blocking the chemical responsible for trimming the synapses during sleep, the researchers found those mice's memories became fuzzy.
However, its uncertain whether this is a function of sleep, or if sleep is the function. These tests were done in a lab setting, controlled and optimized. However, modern humans don't abide by a natural sleep cycle anymore – we look at our phones before bed and expose ourselves to things that cause our brains to think sleep is not on the menu. Some believe this has caused a spike in sleep aids.
The Atlantic reported back in 2014 that the use of sleeping pills has been on the rise:
"The number of prescriptions for nonbenzodiazepine sedative hypnotics, a group of drugs to which zolpidem belongs, grew 30 times over between 1994 and 2007—that's five times faster than the growth of insomnia diagnoses over the same period of time, and 21 times faster than the growth of patient complaints of sleeplessness. Somewhere between 50 and 70 million Americans are currently thought to suffer from sleep disorders, according to the Centers for Disease Control and Prevention, and around 4 percent of adults use prescription medication to get a good night's rest."
Joshua Liao, a physician at Brigham and Women's Hospital in Boston and a clinical fellow at Harvard Medical School, says much of the issues relating to insomnia can be dealt with by practicing good sleep hygiene. If people avoided napping, eating or drinking caffeine or alcohol, and looking at their phone right before bed, they might not require a chemical crutch to get some rest.
The evidence for sleeping pills giving people restorative sleep relies mostly on self-observation.
"Do you feel more rested, more alert, more able to concentrate, less irritable on medication versus off?" Dr. Daniel J. Buysse told the New York Times. "If all those things are true then I would say it's more restorative. If a hypnotic drug leaves you feeling hung over or more anxious, if it causes you to order five hickory smoked turkeys on the Internet without remembering, then it's probably not good."
But the larger question of what happens to our brains in the longterm is still unknown. The abundance of light and our "natural" bedtime habits have changed considerably in these modern times. What we do know is the practice of good pre-bedtime habits might help you get a good night's rest and, if the study above proves true for humans, form clearer memories.
The New York Times has more on this study.