Quarantines are worth the trouble to keep the next pandemic at bay but they need to be applied intelligently.
A trainee, wearing personal protective Equipment (PPE), takes part in a training session held by the military trained Civil Security (Securite civile), on checking and treating suspected victims of the Ebola virus. (JEAN-FRANCOIS MONIER/AFP/Getty Images)
A new essay argues that quarantines are often needed, but require strict guidelines on when they can be used.
Pandemics are inevitable, and actions that can save lives must be planned now.
The arguments in this essay will undoubtedly be of use during the next outbreak.
The use of isolation and quarantine has a history of success going back to the black plague. The practice of isolating sick people form healthy ones intuitively strikes many of us as useful, and many of us do it on our own accord when we fall ill. It seems like a simple step up from that to the idea of quarantining people who are sick or have been exposed to deadly diseases to stop them from spreading.
However, the impositions on individuals that quarantine requires, such as isolation from friends, family, and activity is a rather steep price to pay. Besides, the use of force to limit people's freedoms for the greater good is always a moral minefield. Deciding exactly when, where, and how to implement a quarantine is a tricky business.
A paper by Alberto Giubilini, Hannah Maslen, Tom Douglas, and Julian Savulescu of the Oxford Uehiro Centre for Practical Ethics might have a solution. By taking a moral approach to the problem, one that seeks the most robust possible foundation for intervention, the authors hope to provide sound guidelines to people considering the question of when to intervene and when to take no action.
​What is a quarantine exactly?
Health workers are seen with a young patient under quarantine at the Nongo Ebola treatment unit in Conakry, Guinea on August 21, 2015. The World Health Organization WHO has lost track of 45 people under surveillance, who had been in contact with a patient who contracted Ebola, in Guinea. (CELLOU BINANI/AFP/Getty Images)
For the purposes of this paper, isolation and quarantine had two different meanings. As the authors define them: "Isolation separates sick people with a contagious disease from people who are not sick. Quarantine separates and restricts the movement of people who were exposed to a contagious disease to see if they become sick."
​Why would quarantine be a good idea? After all, they aren't sick yet!
"Typhoid" Mary Mallon, far left, in quarantine. Her refusal to wash her hands while carrying typhoid fever bacteria may have killed fifty people. She was forced into quarantine for the safety of the public.
(Public Domain)
The first argument that the authors make is the obvious one, society benefits a great deal from quarantining a person who might be carrying a deadly disease at a relatively low cost to that society and a moderate cost to the person quarantined. A person who is exposed to Ebola might contract the disease and start spreading it before they are aware of their illness. Quarantines try to prevent this by hiding away anybody who might have been exposed to a disease, even if they are asymptomatic.

This consequentialist stance is the one typically invoked by governments and state agencies when quarantines are introduced, but the authors don't think it is the best ethical foundation. After all, it might be for everybody's benefit to lock away anybody exposed to the common cold for a week to keep infection rates down. This seems excessive, suggesting that the final answer lies elsewhere.
​Personal responsibility
The authors then argue that, in many cases, the individual exposed to a potentially deadly disease will have a moral duty to quarantine themselves; making what the authorities do merely the enforcement of what a person ought to do anyway.

They use the example of Peter Singer's drowning child. Singer famously asked if we had a moral obligation to save a drowning child if the act of saving them was at a low cost to us. He concluded that we do, and many people agree with him. The authors call this the duty of "easy rescue" and argue that it applies in many quarantine cases since the cost of a person hiding in their room until they know they won't make others sick is typically low while the payoff could include saving lives.
The authors then suggest that, "when the cost to us of engaging in some activity is small, and the harm to others which is prevented is great, the state may permissibly compel us to engage in that activity." They place this inside of certain parameters, however.
Most of us would agree that we must keep other people from getting sick when we are ill. However, the suggestion here is that in severe cases, like when the illness in question is deadly, that the state has legitimate power to make sure we stay home. This is more limited than just comparing costs and benefits and doing whatever gives the best payoff, but still allows for interventions during the worst outbreaks.
​But what about the freedom of the individual?
The authors don't suggest that the authorities should always start with quarantines and use them whenever the mood strikes. They make it clear at the beginning of their paper that, "we will argue that authorities ought to implement quarantine and coercion in such a manner that they have the strongest justification possible for those measures."

They also point out that any rational use of quarantines would be limited to severe cases. As they note, while it might be a social net-positive to quarantine people with the stomach flu, the lack of threat it poses makes the action unthinkable. Ebola, on the other hand, is enough of a threat to people that quarantines would be justified.
At some point though, the freedom of a person to do what they like would be infringed on for the sake of the public health. Many people are put off by this. The question is determining when an individual poses enough of a threat to the people around them that forcing them into quarantine is justified. The authors are of the mind that this is permissible when a person might have a very deadly disease.
In some cases, quarantine laws are overused and not based on a cost-benefit analysis, such as when New Jersey introduced a quarantine of people who had been in certain African countries during the 2014 Ebola outbreak. The poorly thought out law was changed after a lawsuit was brought against the state. This case should be a warning against over-application of quarantines, but not against their use when they are correctly implemented.
The idea of using force to lock people in their rooms to assure that others don't get sick is a tricky one. It makes perfect sense when we're healthy, but seems like a potential use of excessive force when we might be on the sick bed. Nevertheless, the ethics surrounding this issue are far from settled though. Given that we're already preparing for the next pandemic, we may be ruminating more moral questions sooner than we think.
A study suggests that countries with a high prevalence of parasites are likely to have authoritarian governments.
Photo: CDC image of an Ebola virus virion
The psychological threat of parasites could be causing people to give rise to authoritarian governments, according to a growing body of radical and controversial research.
It might sound like science fiction, but it's not that far fetched once you become familiar with parasite-stress theory.
Parasite-stress theory argues that the parasites and diseases encountered by humans over time have shaped our behavioral immune system, which is a suite of psychological mechanisms that allows us to detect and avoid pathogenic organisms. According to the theory, people who live in areas infested with parasites are more likely to think and behave in ways that minimize their risk of infection, including being less open to strangers and less extraverted.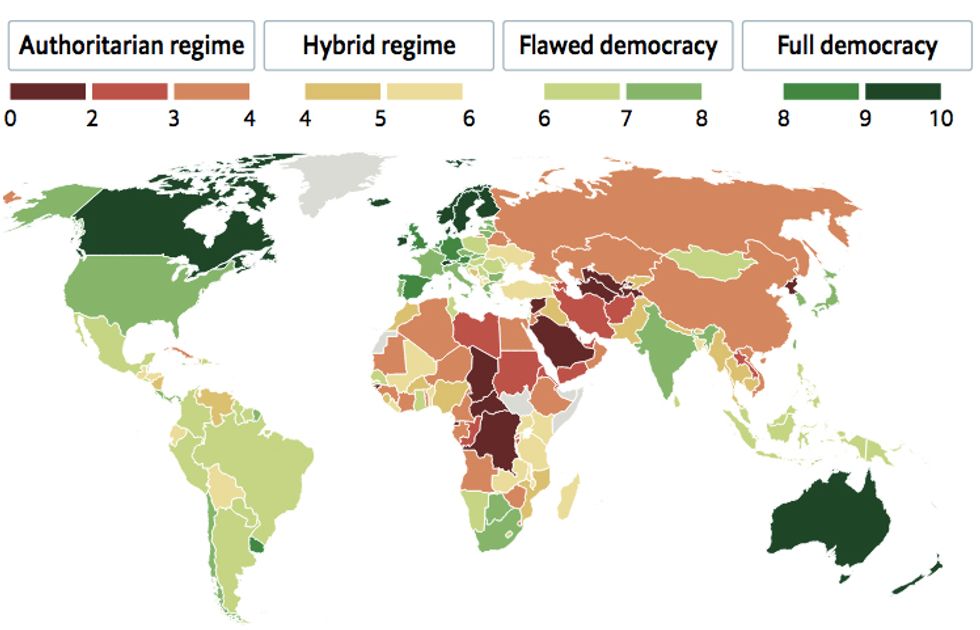 For the interactive map, click here. Source: Economist Intelligence Unit.
Explanations for the causes of authoritarian governments often include exploitable natural resources, economic inequality, lack of culture, or the ramifications of colonial withdrawal. But the more scientists learn about how parasite prevalence affects psychology, the more these explanations seem incomplete.
In 2013, researchers Damian R. Murray, Mark Schaller and Peter Suedfeld conducted a study based on parasite-stress theory that examined the relationship between parasite prevalence and authoritarianism in countries. The authors explained their reasoning:
"Because many disease-causing parasites are invisible, and their actions mysterious, disease control has historically depended substantially on adherence to ritualized behavioral practices that reduced infection risk. Individuals who openly dissented from, or simply failed to conform to, these behavioral traditions therefore posed a health threat to self and others."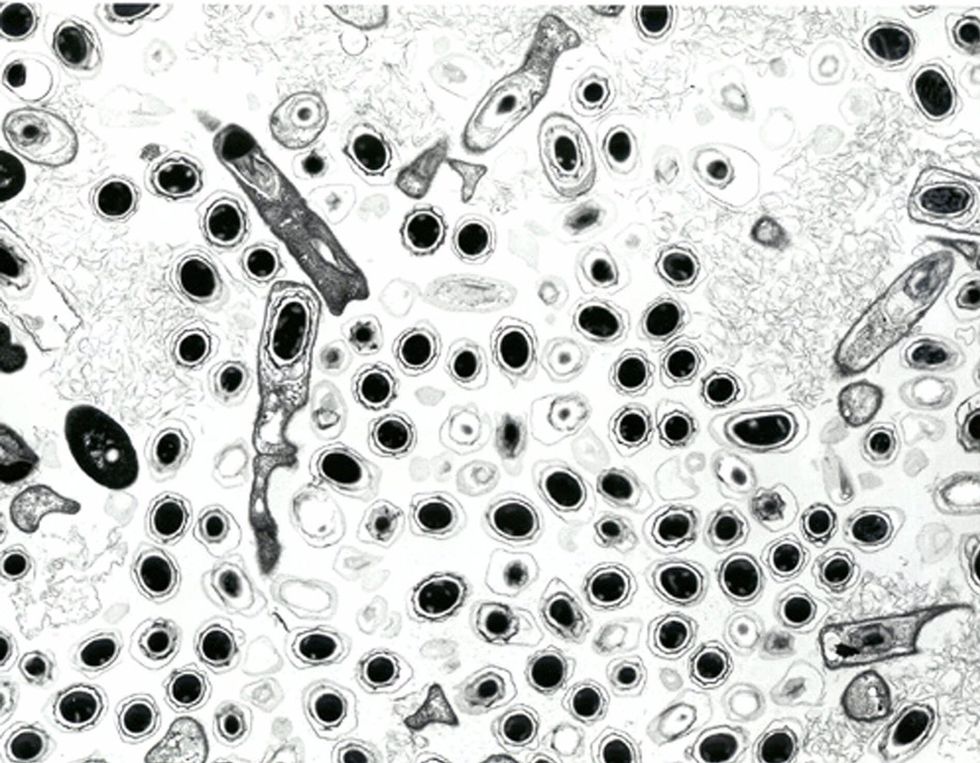 (Photo: Getty Images)
The authors said that authoritarian tendencies in individuals serve a self-protective function, and these tendencies can temporarily increase when threats become psychologically salient. They noted that individuals who perceive the threat of infectious disease tend to:
Become more conformist
Prefer conformity and obedience in others
Respond negatively to people who fail to conform
Endorse conservative socio-political conservative views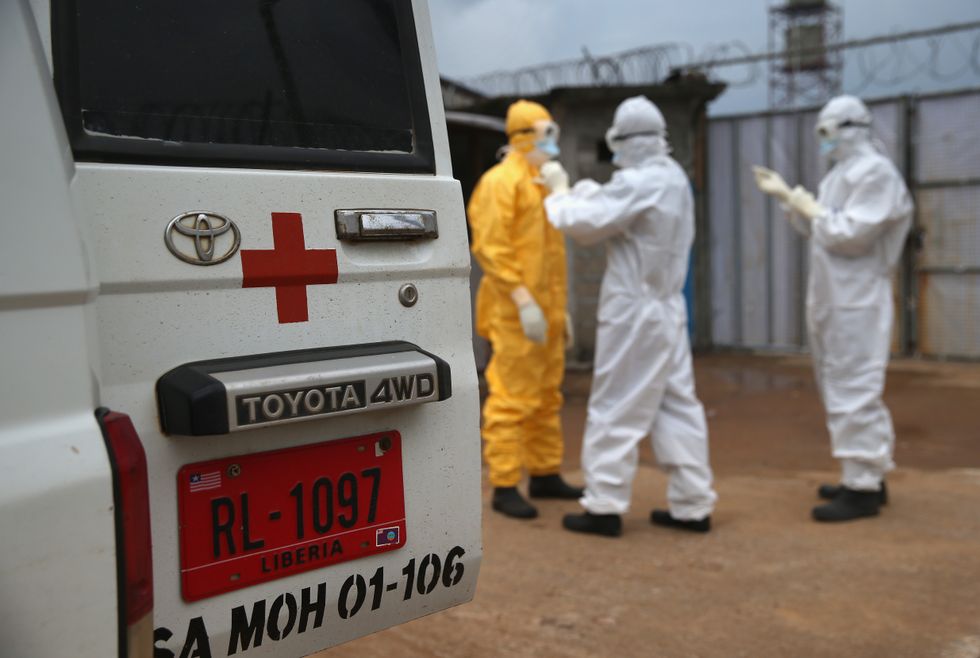 (Photo: John Moore)
The results of the study showed strong correlations between parasite prevalence and authoritarianism – both at the state and individual level.
However, the key question was whether individuals with authoritarian traits brought on by parasite prevalence were, in some way, causing their governments to become authoritarian. So the researchers ran four mediation analyses using a bootstrapping procedure to find out. All four tests indicated that individuals were giving rise to and sustaining authoritarian governments.
"These results are consistent with the logical implications of the parasite stress hypothesis, and are inconsistent with an alternative explanation suggesting that the correlation between disease prevalence and authoritarianism is based solely on colonial establishment of state-level institutions," referring to the possibility that the statistical relationship might be explained by the fact that colonial powers tended to set up long-lasting political institutions in low-parasite areas.
The results beg the question: Could authoritarian governments be eliminated over time by eliminating infectious diseases?
Some have questioned the study, but scientists continue to conduct research based on parasite-stress theory. Their studies have demonstrated statistical relationships between the prevalence of parasites and:
Less openness and more conscientiousness in individuals
Despite decades of research, there is no reliable vaccine for malaria. Dr. Philip Eckhoff lays out the strategies and collaborations required to eradicate this disease and the half a million lives it takes each year.
Philip Eckhoff is a
Hertz Foundation Fellow
and recipient of the prestigious Hertz Foundation Grant for graduate study in the applications of the physical, biological and engineering sciences. Eckhoff is Principal Investigator of the disease modeling team at Intellectual Ventures. In this video, he explains what is involved in total global eradication of malaria and how interdisciplinary collaboration is the key to out-thinking and out-maneuvering this disease. With the support of the Fannie and John Hertz Foundation, he pursued a PhD in applied and computational mathematics at Princeton University, receiving his degree in doctorate in 2009.
The Hertz Foundation mission is to provide unique financial and fellowship support to the nation's most remarkable PhD students in the hard sciences. Hertz Fellowships are among the most prestigious in the world, and the foundation has invested over $200 million in Hertz Fellows since 1963 (present value) and supported over 1,100 brilliant and creative young scientists, who have gone on to become Nobel laureates, high-ranking military personnel, astronauts, inventors, Silicon Valley leaders, and tenured university professors. For more information, visit hertzfoundation.org.