There's a complex biological system behind our intuition.
An event at Stonehenge. Credit: Getty Images.
You know when that "gut feeling" tells you something? Scientists are now starting to zero in on the origin of that feeling. And yes, you should trust it. Previous research has shown that when it comes to decision-making, going with our gut usually makes for a better outcome than if we go on intellect alone.
For most of Western civilization, it was thought that the emotions were something to master and keep under control. The intellect, since the time of Plato, has held the highest place of esteem. And yet, modern research shows that most of our decisions are made with a mix of emotional and intellectual insights. We tend to rationalize the emotional aspects later on, and ignore altogether an overwhelming number of biases that also lead us to conclusions.
Intuition has been a popular topic among psychological researchers in recent years. Last year, psychologists at the University of New South Wales in Australia, found a way to quantify intuition, and ran a series of experiments on how much "nonconscious emotional information," from the body (or brain), influences the decision-making process.
They had participants interpret a situation. Were white colored dots on a screen moving left or right? Some of the participants encountered subliminal images meant to stimulate their intuitive response. Researchers found that when participants encountered a positive subliminal image, they were more accurate in their interpretations.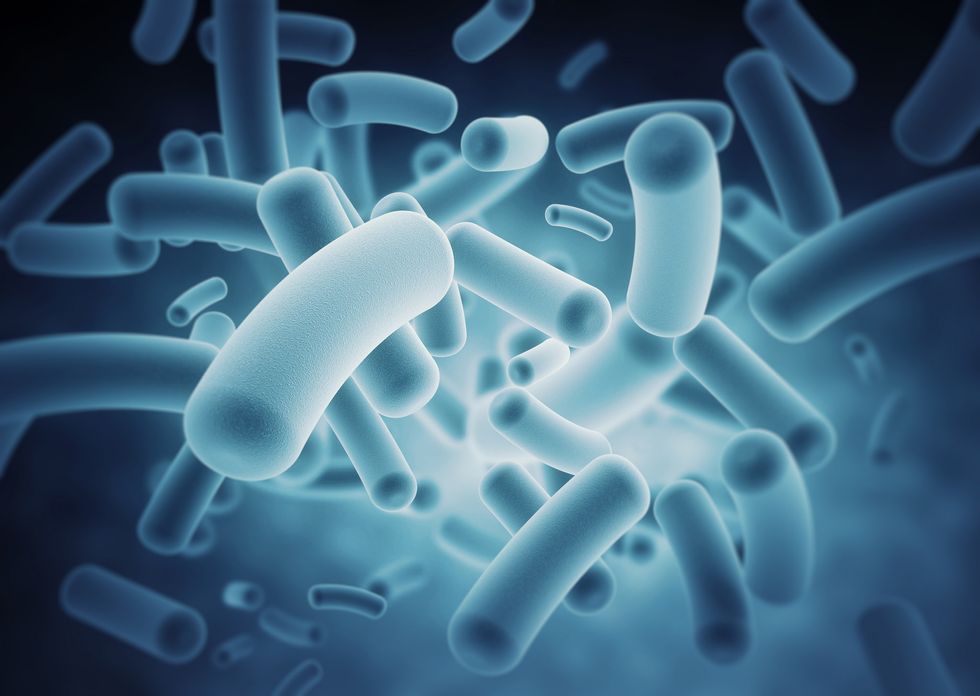 Microflora in the colon may play a role in our intuitive sense. Credit: IBM Research, Flikr.
In this latest study, scientists at the University of Exeter in the UK, looked at how a basic drive, such as hunger, could influence the decision-making process. Their results were published in the journal, Proceedings of the Royal Society B. It seems that our gut can actually "store" memories, and that hunger can trigger a sophisticated series of calculations that make us arrive at a decision, using our intuition or gut—in the literal sense.
This study surrounds computer models set up to see how well an animal could survive in an environment dotted with predators and where food availability fluctuates. Those animals who searched using their cognitive abilities had about the same chance of survival as those who went on gut feeling alone. Prof. John McNamara was the study's co-author. He told Medical News Today, "If it costs a lot of resources to be so clever." As a result natural selection "found a cheaper way to make decisions."
A rabbit in the wild for instance, might be motivated by hunger to eat some clover. But noticing a patch near a wolf, hidden in the tall grass next to the clover, could indicate not only to steer clear, but also help the bunny realize that there hasn't been a lot of food in this area, lately anyway. This would cause it to move on to a completely new territory. Hunger actually jars the memory, which causes the rabbit to be more careful. This doesn't just lend insight into animal behavior but ours as well, according to the study's lead author, Dr. Andrew Higginson.
He said of the findings, "Our model explains why there is [a] link between our gut and our decisions: hunger can act as a memory telling us there's not been much food around, which it's important to respond to in the wild." He added, "The usefulness of such memory means that animals, including humans, may appear to be processing a great deal of information in the brain when in fact they are just following their gut."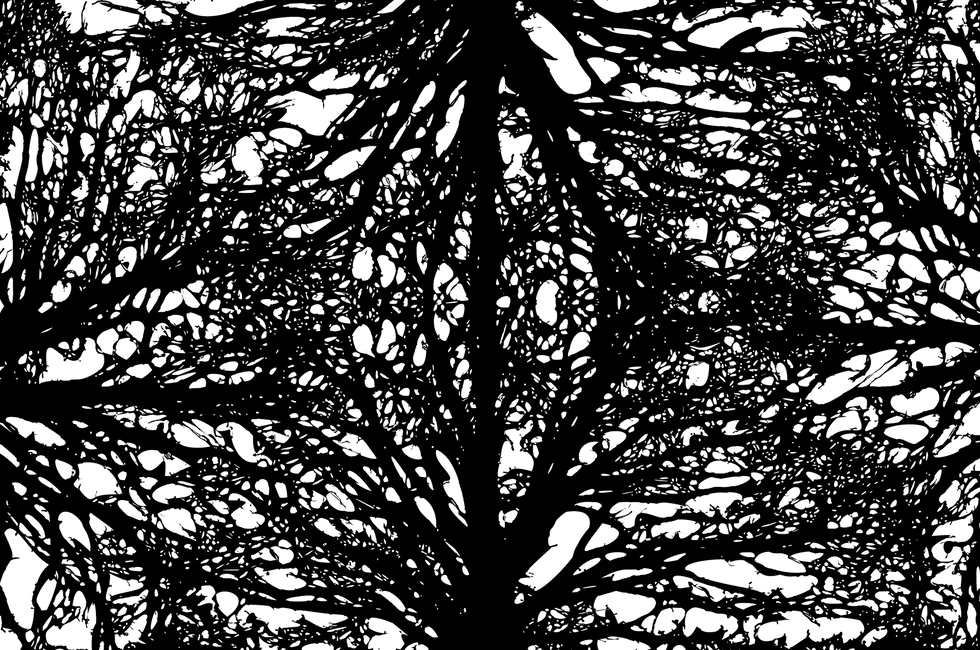 One of two different nerve systems may be the source of intuition or that "gut feeling." Credit: geralt, Pixababy.
Researchers say other feelings may bring up memories "encoded" within an animal or human's gut, in order to aid in decision-making. So where does this come from, biologically? We know that there's an important connection between the microbiome and mental health.
One type of helpful bacteria in the digestive system makes serotonin—the neurotransmitter responsible our sense of well being. Another type produces brain-derived neurotrophic factor (BDNF), which aids memory and learning, by encouraging the formation of new neural connections. Though residing throughout the digestive tract, research has mainly focused on the colonies of the large intestine.
Another possible source is the vagus nerve, one of the longest in the body. While it was originally thought that signals went one way, from the brain to the gut, we now know that signal traffic travels in both directions.
Dr. Emeran Mayer is a professor of medicine at UCLA. He told Smithsonian Magazine that it actually might be gut microflora, interacting in a collaborative way with the vagus nerve and the brain. "The vagal pathway is activated by serotonin released in the gut from cells that respond to signals from microbiota," he said. Could this also be the source of our intuition?
Another potential pathway is the enteric nervous system or "gut brain." This is a system of nerves, considered a single entity, interwoven throughout the esophagus, stomach, and the intestines.
Want to learn more about the biological basis for intuition? Click here:
Should Jon Snow go to Dragonstone? Should Samwell "operate" on Ser Jorah? The line between intuition and foolishness can only be drawn in hindsight.
Jon Snow rides away from Winterfell to an unknown fate, in 'Game of Thrones' Season 7 Episode 2 'Stormborn'. Image: HBO
When cholera first landed in Europe in 1817 many people were convinced the disease was spread through particles in the air. Others, harking back to millennia-old ideas about disease and dualism, affixed destiny to its victims: sickness as a spiritual state. You fell ill because, well, you were going to no matter what. It took decades to discover cholera's water-borne nature. 
The man who finally demonstrated cholera being spread through the septic system was, I kid you not, John Snow, an epidemiologist from London who had witnessed a number of outbreaks during his short lifetime. Born in 1813, he speculated that cholera was spread through feces-contaminated water after an 1848 epidemic, finally putting the matter to rest while studying the Broad Street Pump, now a famous medical study, during an 1854 outbreak. 
Snow's intuition was born out through research, a recurring theme in episode two of season seven of Game of Thrones. Of course Samwell is going to cure Jorah. In episode one we watched him usurp perceived knowledge when stumbling upon the location of a store of dragon glass, so when the Archmaester proclaims this silly cure for greyscale is dangerously useless we know he's going to experiment.
While the rise of the eunuchs is a not-so-subtle theme in this episode, intuition plays an equally important role. Tyrion suggests inviting the other Jon Snow to Dragonstone because he likes him, a feeling he got when in his presence. Likewise, when Snow receives Daenerys's invitation he chooses to travel to Dragonstone despite all gathered leaders begging him not to.
Intuition has long been perceived a mystical feature of human consciousness, a warning sign from "out there" that great doom or great pleasure approaches. We slam our hand on top of a table when we get it right—"I just knew it!"—or shake our heads when we don't, saying we should have trusted our gut. (Given all we're learning about gut microbiota and the enteric nervous system, our stomach might prove to be our most important ally.) Far from a mystery, however, intuition relies on something far more non-metaphysical: experience. 

As I wrote about last year, psychiatrist Peter C Whybrow links intuition with a preconscious neural network built over time by previously learned patterns. Consider tying your shoelaces. When you were very young this task was daunting, consuming all of your attention. After a few attempts you got the hang of it. Soon you're focused on any number of things that have nothing to do with tying your shoelace while doing so, so automatic has the task become. 
If you had to think about tying your laces every time you'd never get anything done. This applies to everything. Athletes talk about the feel of a three-pointer or a long putt, which is really just repetition over the course of a career. But when an NBA player steps onto a green for the first time there will be nothing natural about it. Time to learn a new skill set. 
Intuition is effective only from afar; in the moment it's generally useless. Hikers will spot the telltale signs of a bear while roaming through the woods. Experience will guide their intuition about turning around or taking another path. But if a bear suddenly pops up in front of them, no amount of intuition will help. The combination of experience and space is necessary. As Whybrow writes: 
Intuitive insight can be trusted … only when operating under experiential circumstances that are regular, predictable, and stable at the time that the reflexive insight occurs. In the absence of such stable contingencies … intuition is unreliable.
Samwell has the experience of having already discovered something important despite what his master says, combined with having read about a potential cure. He also knew that Jorah's father helped him at a time when no one else would. Those three factors combined gave him the confidence to grab a knife and start cutting, an intuition we know is going to work out.
Tyrion's vast history dealing with crooks and kings makes him an excellent judge of character. He needn't have spent six seasons with Jon Snow to recognize a trustworthy leader. And Snow, well, once you've seen the white walkers up close, dead and returned, a girl and her dragons are not going to be of much concern, especially when the fate of humankind is at stake.
And when a pair of Sand Snakes died we, the viewer, also knew it, because death has been the hallmark of Game of Thrones since its inception. Of course there are many things we don't know, even if some of us feel we know it. Some of our intuition will be right, others not so much. It's the price we pay for our internal navigating system, this unique quality where biology, environment, and practice meet.
--
Derek's latest book, Whole Motion: Training Your Brain and Body For Optimal Health, is out now. He is based in Los Angeles. Stay in touch on Facebook and Twitter.
Are you the type of person who solves problems piecemeal, or with one great insight? A new study tells us the merits of each method.
Dr. Gregory House (left) always has a 'eureka!' moment, while Dr. James Wilson (right) is more by the books. Who is the show named after?
Are you the sort of person who solves problems with a single "A-ha!" moment, more often than not? Do you find sitting down and analytically working through a problem boring? Well, take pride. A new study shows you are going to be correct more often than your analytic friends in problem solving – if you have the time.
The specific kind of gut feeling that the study talks about is "insight". Defined as ideas that "emerge into consciousness in an all-or-nothing fashion when the unconscious solving process is complete", these are the proverbial "A-ha!" moments of understanding when the answer to our problem is suddenly clear to us.
Many great thinkers have noted their use of insight over analysis for certain problems. Even Einstein thought that insight was a better method to use for problem solving sometimes, noting that he often made "a great speculative leap" to an answer then determined why it was correct after the fact.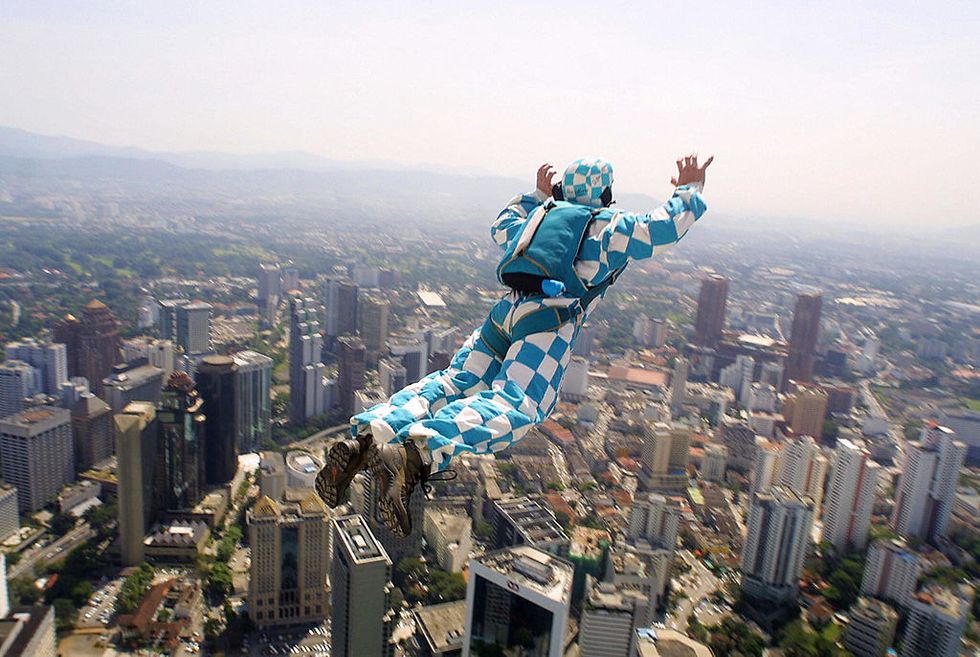 A speculative leap of Einsteinian proportions.  
But, why is this the case? Shouldn't gut feelings and insight be less accurate than analysis? What gives?
A study at Northwestern University and The University of Milano-Bicocca by Carola Salvi, Emanuela Bricolo, John Kounios, Edward Bowden & Mark Beeman presented various problems to subjects and studied how they solved the problem, how accurate they were, and how long it took for them to solve it.
Participants were given 15 seconds to answer, and were told to mark their answers as being solved by an insight or by analysis. They were told there was no wrong answer in how they solved the problem.
Questions solved with insight were correct 93.7% of the time, while those solved with analysis came in at a poor 78.3% success rate. The people who used insight also did so faster than their counterparts when they managed to solve it at all.
Things got more interesting when the researchers looked at the wrong answers. The two kinds of solutions gave differing errors. While people who relied on insight often just ran out of time, or missed something large in their answer. People who used analysis often added something wrong, as they thought out the answer and went down the wrong path.
This is not to bash analytic methods of problem solving; participants who used insight often did not submit an answer in the given time limit, while people who used analysis often gave some solution in time. If you need to have at least a partial answer with some accuracy, analysis is the way to go. If you have an all-or-nothing problem, insight might be best.
Why is this?
Insight is more than just a guess, but rather the answer that your brain has already figured out. If you have the time for it, it can be more reliable than analytic thinking. When you use analysis, you are finding a series of intermediate answers and then piecing them together; if you make a mistake at one point, the whole thing falls apart. Of course, with insight, you might not know why you have your answer, unlike when you use analysis.
So, if you want to solve a problem, you might get an edge by giving your mind time to reflect on it. And if somebody tells you that you need to be faster or more analytic about things, tell them to lay off – you just think like Einstein. To buy yourself some extra time, maybe have a shower.