There's a complex biological system behind our intuition.
An event at Stonehenge. Credit: Getty Images.
You know when that "gut feeling" tells you something? Scientists are now starting to zero in on the origin of that feeling. And yes, you should trust it. Previous research has shown that when it comes to decision-making, going with our gut usually makes for a better outcome than if we go on intellect alone.
For most of Western civilization, it was thought that the emotions were something to master and keep under control. The intellect, since the time of Plato, has held the highest place of esteem. And yet, modern research shows that most of our decisions are made with a mix of emotional and intellectual insights. We tend to rationalize the emotional aspects later on, and ignore altogether an overwhelming number of biases that also lead us to conclusions.
Intuition has been a popular topic among psychological researchers in recent years. Last year, psychologists at the University of New South Wales in Australia, found a way to quantify intuition, and ran a series of experiments on how much "nonconscious emotional information," from the body (or brain), influences the decision-making process.
They had participants interpret a situation. Were white colored dots on a screen moving left or right? Some of the participants encountered subliminal images meant to stimulate their intuitive response. Researchers found that when participants encountered a positive subliminal image, they were more accurate in their interpretations.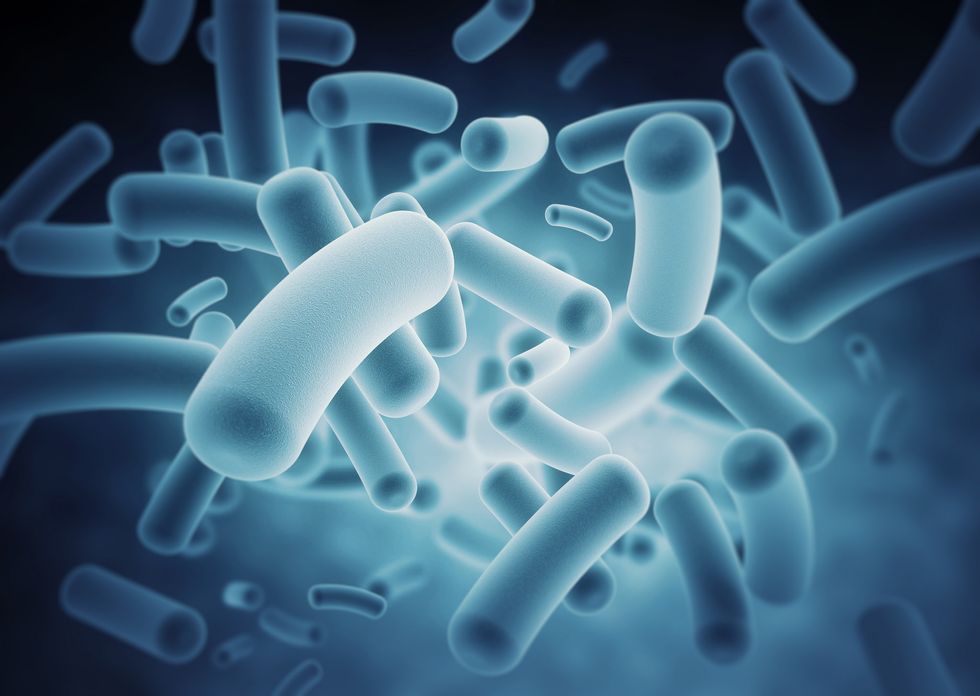 Microflora in the colon may play a role in our intuitive sense. Credit: IBM Research, Flikr.
In this latest study, scientists at the University of Exeter in the UK, looked at how a basic drive, such as hunger, could influence the decision-making process. Their results were published in the journal, Proceedings of the Royal Society B. It seems that our gut can actually "store" memories, and that hunger can trigger a sophisticated series of calculations that make us arrive at a decision, using our intuition or gut—in the literal sense.
This study surrounds computer models set up to see how well an animal could survive in an environment dotted with predators and where food availability fluctuates. Those animals who searched using their cognitive abilities had about the same chance of survival as those who went on gut feeling alone. Prof. John McNamara was the study's co-author. He told Medical News Today, "If it costs a lot of resources to be so clever." As a result natural selection "found a cheaper way to make decisions."
A rabbit in the wild for instance, might be motivated by hunger to eat some clover. But noticing a patch near a wolf, hidden in the tall grass next to the clover, could indicate not only to steer clear, but also help the bunny realize that there hasn't been a lot of food in this area, lately anyway. This would cause it to move on to a completely new territory. Hunger actually jars the memory, which causes the rabbit to be more careful. This doesn't just lend insight into animal behavior but ours as well, according to the study's lead author, Dr. Andrew Higginson.
He said of the findings, "Our model explains why there is [a] link between our gut and our decisions: hunger can act as a memory telling us there's not been much food around, which it's important to respond to in the wild." He added, "The usefulness of such memory means that animals, including humans, may appear to be processing a great deal of information in the brain when in fact they are just following their gut."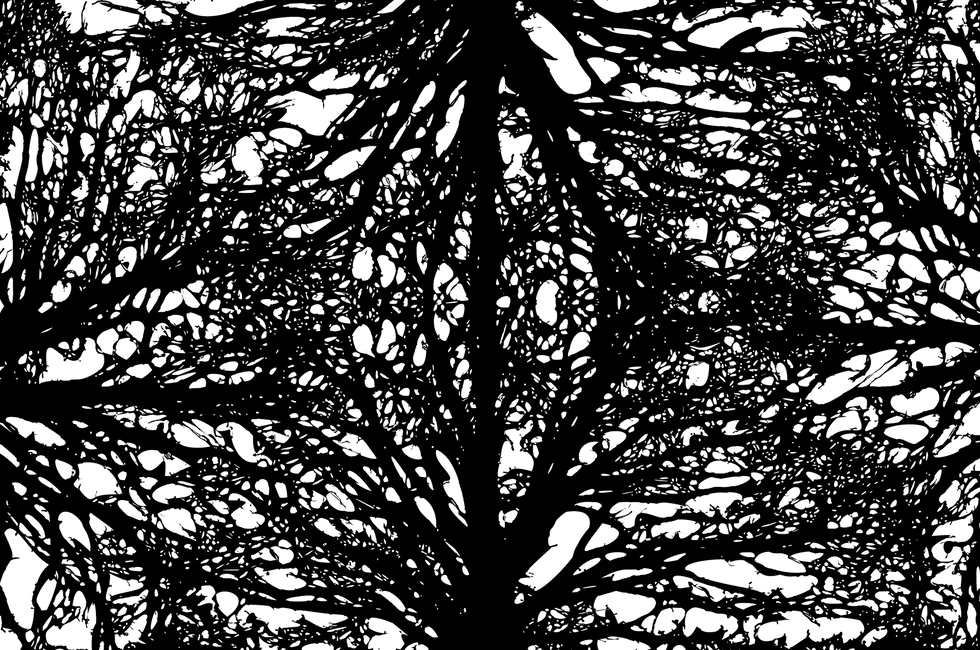 One of two different nerve systems may be the source of intuition or that "gut feeling." Credit: geralt, Pixababy.
Researchers say other feelings may bring up memories "encoded" within an animal or human's gut, in order to aid in decision-making. So where does this come from, biologically? We know that there's an important connection between the microbiome and mental health.
One type of helpful bacteria in the digestive system makes serotonin—the neurotransmitter responsible our sense of well being. Another type produces brain-derived neurotrophic factor (BDNF), which aids memory and learning, by encouraging the formation of new neural connections. Though residing throughout the digestive tract, research has mainly focused on the colonies of the large intestine.
Another possible source is the vagus nerve, one of the longest in the body. While it was originally thought that signals went one way, from the brain to the gut, we now know that signal traffic travels in both directions.
Dr. Emeran Mayer is a professor of medicine at UCLA. He told Smithsonian Magazine that it actually might be gut microflora, interacting in a collaborative way with the vagus nerve and the brain. "The vagal pathway is activated by serotonin released in the gut from cells that respond to signals from microbiota," he said. Could this also be the source of our intuition?
Another potential pathway is the enteric nervous system or "gut brain." This is a system of nerves, considered a single entity, interwoven throughout the esophagus, stomach, and the intestines.
Want to learn more about the biological basis for intuition? Click here:
Are you the type of person who solves problems piecemeal, or with one great insight? A new study tells us the merits of each method.
Dr. Gregory House (left) always has a 'eureka!' moment, while Dr. James Wilson (right) is more by the books. Who is the show named after?
Are you the sort of person who solves problems with a single "A-ha!" moment, more often than not? Do you find sitting down and analytically working through a problem boring? Well, take pride. A new study shows you are going to be correct more often than your analytic friends in problem solving – if you have the time.
The specific kind of gut feeling that the study talks about is "insight". Defined as ideas that "emerge into consciousness in an all-or-nothing fashion when the unconscious solving process is complete", these are the proverbial "A-ha!" moments of understanding when the answer to our problem is suddenly clear to us.
Many great thinkers have noted their use of insight over analysis for certain problems. Even Einstein thought that insight was a better method to use for problem solving sometimes, noting that he often made "a great speculative leap" to an answer then determined why it was correct after the fact.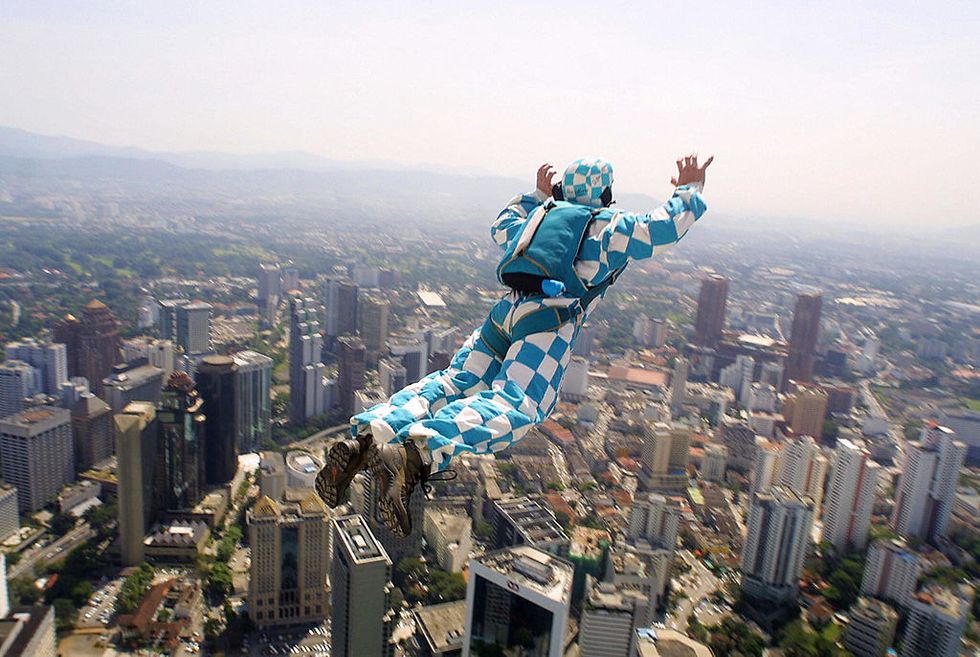 A speculative leap of Einsteinian proportions.  
But, why is this the case? Shouldn't gut feelings and insight be less accurate than analysis? What gives?
A study at Northwestern University and The University of Milano-Bicocca by Carola Salvi, Emanuela Bricolo, John Kounios, Edward Bowden & Mark Beeman presented various problems to subjects and studied how they solved the problem, how accurate they were, and how long it took for them to solve it.
Participants were given 15 seconds to answer, and were told to mark their answers as being solved by an insight or by analysis. They were told there was no wrong answer in how they solved the problem.
Questions solved with insight were correct 93.7% of the time, while those solved with analysis came in at a poor 78.3% success rate. The people who used insight also did so faster than their counterparts when they managed to solve it at all.
Things got more interesting when the researchers looked at the wrong answers. The two kinds of solutions gave differing errors. While people who relied on insight often just ran out of time, or missed something large in their answer. People who used analysis often added something wrong, as they thought out the answer and went down the wrong path.
This is not to bash analytic methods of problem solving; participants who used insight often did not submit an answer in the given time limit, while people who used analysis often gave some solution in time. If you need to have at least a partial answer with some accuracy, analysis is the way to go. If you have an all-or-nothing problem, insight might be best.
Why is this?
Insight is more than just a guess, but rather the answer that your brain has already figured out. If you have the time for it, it can be more reliable than analytic thinking. When you use analysis, you are finding a series of intermediate answers and then piecing them together; if you make a mistake at one point, the whole thing falls apart. Of course, with insight, you might not know why you have your answer, unlike when you use analysis.
So, if you want to solve a problem, you might get an edge by giving your mind time to reflect on it. And if somebody tells you that you need to be faster or more analytic about things, tell them to lay off – you just think like Einstein. To buy yourself some extra time, maybe have a shower.
Physicists' ideas about the nature and existence of time may seem incongruent with our experience of it, but author James Gleick makes a case for why we need to keep an open mind.
Physics often makes a fool of our gut feelings. James Gleick, author of Time Travel: A History makes this point using the most elemental example. You, sitting or standing to read this now, your gut feeling and experience tells you that you're sitting or standing on a flat plane, on an immobile surface. Science has some news for you though, in Gleick's words: "You're actually on the surface of a giant sphere that's spinning at high speed and hurtling through space, and by the way there's no difference between up and down except an illusion that's created by the force of gravity."
Radical readjustments of accepted perception is central to the nature of physics – even if something isn't proven, our mind has to stay open to the possibility that maybe, things aren't as we see, feel or intuit them to be. This is particularly relevant to the debate surrounding time. Does time exist, or doesn't it? Is time only inside our minds, or is it a force acting upon us? It might seem ridiculous to question the existence of something that radically shapes our lives – our days, hours, minutes, our life span, our grandparents, our grandchildren.
Einstein's teacher and contemporary Hermann Minkowski offered his vision of space-time as a single thing, a four-dimensional block in which the past and the future are just like spatial dimensions, with a north and a south. Some physicists say there is no distinction between the past and the future, and that time is a dimension just like space.
This seems at odds with what we feel, which is that the past has happened and the future is not yet determined. The future and the past are different to us, but in physics they're the same. Gleick's realization in the face of the multiple hypotheses on time is that just as our feeling about the stability of the surface we walk on is not so simple, our perception of time may also be radically more complex than we think. At this point, every expert's ideas in this debate are provisional, but we have an obligation to take these ideas seriously.
James Gleick's most recent book is Time Travel: A History.