Study: Students infected with 'cat parasite' more likely to major in business
A new study shows that U.S. students infected with the Toxoplasma gondii parasite are more likely to be business managers and entrepreneurs.
25 July, 2018
---
A new study shows that U.S. students infected with the Toxoplasma gondii parasite are more likely to be majoring in business studies.
Toxoplasma gondii (T. gondii) is a one-celled parasite that's carried by cats. It infects as much as one-third of the world's population, often after people come in contact with cat feces. T. gondii can cause toxoplasmosis, a potentially deadly disease that's especially threatening to pregnant women and those with compromised immune systems. However, most infected people will never experience symptoms.
At least, not obvious ones.
T. gondii, which has been called the "mind-control" parasite by some, has in recent years become the main villain of a strange theory, one which argues that the parasite is subtly altering connections in our brains, "changing our response to frightening situations, our trust in others, how outgoing we are, and even our preference for certain scents," as Kathleen McAuliffe wrote for The Atlantic.
In the new study, published in Proceedings of Royal Society B, researchers examined 1,300 American university students, finding that those who'd been exposed to T. gondii were more likely to be majoring in business studies. Specifically, the infected students were more likely to pursue business management or entrepreneurial activities.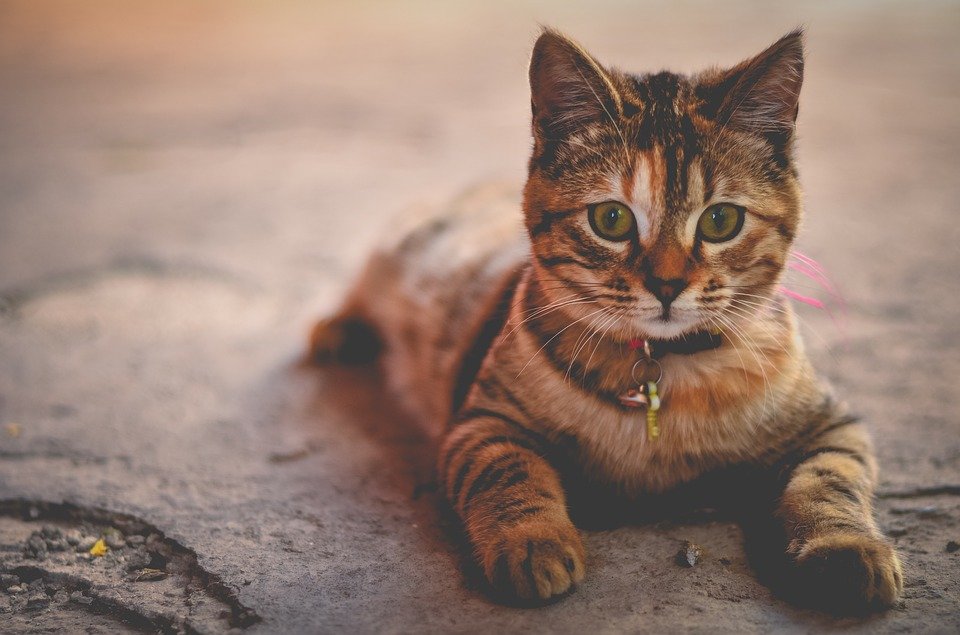 Pixabay
The researchers also found that countries with higher levels of T. gondii infection also show higher levels of entrepreneurial activity, even when controlling for other economic factors. They suggest the reason for this is that T. gondii might somehow turn off the 'fear of failure' setting in our brains.
This fearless mindset can benefit entrepreneurs by encouraging them not to shy away from high-risk, high-reward situations. But the researchers also noted the dangers of this risky behavior, citing how most business ventures fail, and how past experiments have shown that the parasite can strip rats of risk-evaluating abilities, putting them in life-threatening situations.
One study, for example, describes how rats infected with T. gondii were no longer scared off by cat urine—they were instead sexually aroused by it.
"We report that Toxoplasma infection alters neural activity in limbic brain areas necessary for innate defensive behavior in response to cat odor," wrote the authors of the study published in PLOS ONE. "Moreover, Toxoplasma increases activity in nearby limbic regions of sexual attraction when the rat is exposed to cat urine, compelling evidence that Toxoplasma overwhelms the innate fear response by causing, in its stead, a type of sexual attraction to the normally aversive cat odor."
Other studies have linked T. gondii to mood disorders and behavioral changes, including rage intermittent explosive disorder, schizophrenia, bipolar disorder, slower reaction times and suicide. Still, some scientists argue that we shouldn't jump to conclusions about the parasite because much of the research conducted on T. gondii was conducted unreliably.
But Jaroslav Flegr, a biologist who's perhaps done more than anyone to advance the theory that parasites could be quietly pulling the strings of our behavior, thinks there's a different reason why scientists are quick to doubt the body of research.
"There is strong psychological resistance to the possibility that human behavior can be influenced by some stupid parasite," he told The Atlantic. "Nobody likes to feel like a puppet. Reviewers [of my scientific papers] may have been offended."
A federal judge ruled that the Trump administration likely violated the reporter's Fifth Amendment rights when it stripped his press credentials earlier this month.
WASHINGTON, DC - NOVEMBER 16: CNN chief White House correspondent Jim Acosta (R) returns to the White House with CNN Washington bureau chief Sam Feist after Federal judge Timothy J. Kelly ordered the White House to reinstate his press pass November 16, 2018 in Washington, DC. CNN has filed a lawsuit against the White House after Acosta's press pass was revoked after a dispute involving a news conference last week. (Photo by Alex Wong/Getty Images)
Politics & Current Affairs
Acosta will be allowed to return to the White House on Friday.
The judge described the ruling as narrow, and didn't rule one way or the other on violations of the First Amendment.
The case is still open, and the administration may choose to appeal the ruling.
Progressive America would be half as big, but twice as populated as its conservative twin.
Image: Dicken Schrader
Strange Maps
America's two political tribes have consolidated into 'red' and 'blue' nations, with seemingly irreconcilable differences.
Perhaps the best way to stop the infighting is to go for a divorce and give the two nations a country each
Based on the UN's partition plan for Israel/Palestine, this proposal provides territorial contiguity and sea access to both 'red' and 'blue' America
The definition of a kilogram will now be fixed to Planck's constant, a fundamental part of quantum physics.
Surprising Science
The new definition of a kilogram is based on a physical constant in quantum physics.
Unlike the current definition of a kilogram, this measurement will never change.
Scientists also voted to update the definitions of several other measurements in physics.
Big think's weekly newsletter.
Get smarter faster from the comfort of your inbox.
See our newsletter privacy policy
here
Most Popular
Most Recent
Big think's weekly newsletter.
Get smarter faster from the comfort of your inbox.
See our newsletter privacy policy
here
© Copyright 2007-2018 & BIG THINK, BIG THINK EDGE,
SMARTER FASTER trademarks owned by The Big Think, Inc. All rights reserved.