The mission to remove 1.8 trillion pieces of plastic from the ocean is about to launch
Swirling in the Pacific Ocean is a loose patch of garbage that measures 1 million square miles—about three times the size of France. Now, one organization is beginning to clean it up.
30 August, 2018
---
Swirling in the Pacific Ocean is a loose patch of garbage that measures 1 million square miles—about three times the size of France. That's just one of five major garbage patches that plague the world's oceans and marine life.
For years, The Ocean Cleanup foundation has been planning a first-of-its-kind project to remove massive amounts of garbage, most of which is plastic, from the Pacific Ocean. On September 8, the foundation plans to launch a full-scale beta test, dubbed System 001, of its bold, $24.6-million solution: create a massive floating barrier to corral the plastic, remove it from the ocean and turn it into merchandise.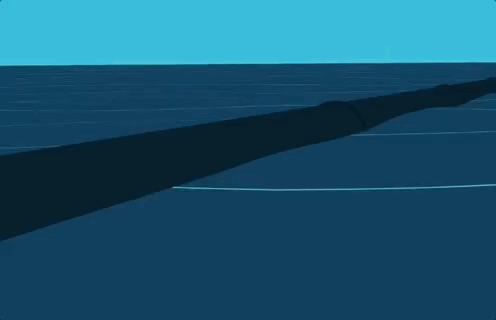 The upcoming launch is set to be the first of approximately 60 similar systems.
The Ocean Cleanup claims a "full-scale deployment" of these systems could clean up half of the Great Pacific Garbage Patch over five years, and that it could reduce the patch by 90 percent by 2040.
The foundation explains how its beta system works in a video.
Some have expressed skepticism about the project. One of the loudest critics has been David Shiffman, a shark conservation biologist and writer for the blog Southern Fried Science.
In a blog post titled 'I asked 15 ocean plastic pollution experts about the Ocean Cleanup project, and they have concerns', Shiffman outlines some of the project's potential pitfalls: the destruction of marine life, exorbitant costs and ineffective technology.
The Ocean Cleanup responded with a blog post of its own titled 'A Peculiar Survey', which counters Shiffman's survey and asserts that it was designed to elicit negative responses from his hand-selected experts.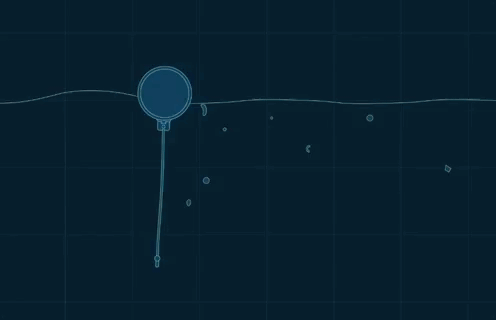 Regarding the destruction of marine life, Ocean Cleanup founder and CEO Boyan Slat wrote in the post:
"Our ocean cleanup systems are designed to be inherently safe for marine life, because the systems move through the water very slowly, powered by wind and waves. They don't use nets but non-permeable screens (making entanglement impossible) and the plastic is only extracted from the water periodically in a way which minimizes the risk to marine life, further mitigated by the presence of trained personnel to check before lifting the plastic out of the water."
Slat said the only way to know whether his system is effective is to test it at scale.
"We're confident we've eliminated risks where possible, but not everything can be calculated, simulated or tested at scale[4]. The only way to be sure is to trial it at full scale. Our first system should be regarded as a beta system, allowing us to eliminate the last remaining uncertainties before scaling up."
Assuming there are no setbacks, that test will begin September 8.
Many believe that the internet has made it easier for us to participate in political activism. But is that really true?
Videos
Protesting in person is costly in terms of money and resources; some people have children to take care of, jobs that can't be away from, or may not have time to attend a planning event.
The internet was supposed to be a way to sidestep this barrier to political activism. But this doesn't consider the other barriers preventing poor and working-class folks from participating in digital activism.
In particular, these people lack ASETs: access to computers, the skills to use them, the empowerment necessary to feel that using Twitter or other social media is for them, and the time to make use of digital platforms in an effective way.
Some games are just for fun, others are for thought provoking statements on life, the universe, and everything.
(Photo from Flickr)
Culture & Religion
Video games are often dismissed as fun distractions, but some of them dive into deep issues.
Through their interactive play elements, these games approach big issues intelligently and leave you both entertained and enlightened.
These five games are certainly not the only games that cover these topics or do so well, but are a great starting point for somebody who wants to play something thought provoking.
The bid to buy Greenland is unlikely to become seriously considered.
Politics & Current Affairs
Greenland and Danish officials alike think the idea is ridiculous.
The island is an autonomous state, and it's unlikely the Danish would sell it because of yearly subsidies costs.
After hearing the Danish Prime Minister call the idea absurd, Trump cancelled their forthcoming meeting.