The mission to remove 1.8 trillion pieces of plastic from the ocean is about to launch
Swirling in the Pacific Ocean is a loose patch of garbage that measures 1 million square miles—about three times the size of France. Now, one organization is beginning to clean it up.
30 August, 2018
---
Swirling in the Pacific Ocean is a loose patch of garbage that measures 1 million square miles—about three times the size of France. That's just one of five major garbage patches that plague the world's oceans and marine life.
For years, The Ocean Cleanup foundation has been planning a first-of-its-kind project to remove massive amounts of garbage, most of which is plastic, from the Pacific Ocean. On September 8, the foundation plans to launch a full-scale beta test, dubbed System 001, of its bold, $24.6-million solution: create a massive floating barrier to corral the plastic, remove it from the ocean and turn it into merchandise.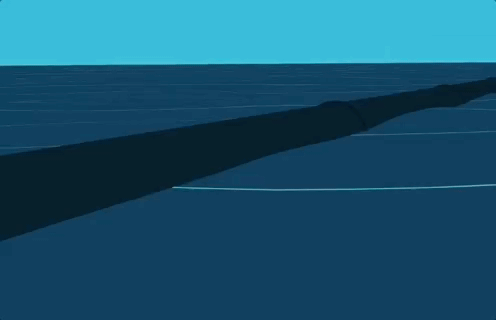 The upcoming launch is set to be the first of approximately 60 similar systems.
The Ocean Cleanup claims a "full-scale deployment" of these systems could clean up half of the Great Pacific Garbage Patch over five years, and that it could reduce the patch by 90 percent by 2040.
The foundation explains how its beta system works in a video.
Some have expressed skepticism about the project. One of the loudest critics has been David Shiffman, a shark conservation biologist and writer for the blog Southern Fried Science.
In a blog post titled 'I asked 15 ocean plastic pollution experts about the Ocean Cleanup project, and they have concerns', Shiffman outlines some of the project's potential pitfalls: the destruction of marine life, exorbitant costs and ineffective technology.
The Ocean Cleanup responded with a blog post of its own titled 'A Peculiar Survey', which counters Shiffman's survey and asserts that it was designed to elicit negative responses from his hand-selected experts.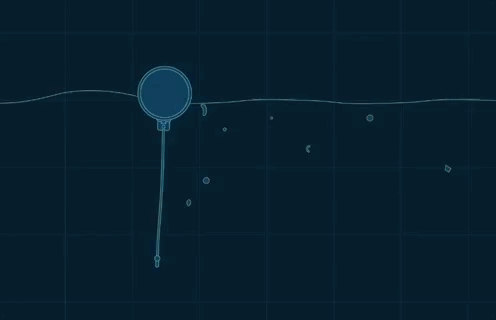 Regarding the destruction of marine life, Ocean Cleanup founder and CEO Boyan Slat wrote in the post:
"Our ocean cleanup systems are designed to be inherently safe for marine life, because the systems move through the water very slowly, powered by wind and waves. They don't use nets but non-permeable screens (making entanglement impossible) and the plastic is only extracted from the water periodically in a way which minimizes the risk to marine life, further mitigated by the presence of trained personnel to check before lifting the plastic out of the water."
Slat said the only way to know whether his system is effective is to test it at scale.
"We're confident we've eliminated risks where possible, but not everything can be calculated, simulated or tested at scale[4]. The only way to be sure is to trial it at full scale. Our first system should be regarded as a beta system, allowing us to eliminate the last remaining uncertainties before scaling up."
Assuming there are no setbacks, that test will begin September 8.
Pfizer's partnerships strengthen their ability to deliver vaccines in developing countries.
Susan Silbermann, Global President of Pfizer Vaccines, looks on as a health care worker administers a vaccine in Rwanda. Photo: Courtesy of Pfizer.
Sponsored
Community healthcare workers face many challenges in their work, including often traveling far distances to see their clients
Pfizer is helping to drive the UN's sustainable development goals through partnerships.
Pfizer partnered with AMP and the World Health Organization to develop a training program for healthcare workers.
The controversy around the Torah codes gets a new life.
Michael Drosnin
Surprising Science
Mathematicians claim to see a predictive pattern in the ancient Torah texts.
The code is revealed by a method found with special computer software.
Some events described by reading the code took place after the code was written.
A glass of juice has as much sugar, ounce for ounce, as a full-calorie soda. And those vitamins do almost nothing.
popular
Quick: think back to childhood (if you've reached the scary clown you've gone too far). What did your parents or guardians give you to keep you quiet? If you're anything like most parents, it was juice. But here's the thing: juice is bad for you. 
Orangutans join humans and bees in a very exclusive club
Surprising Science
Orangutan mothers wait to sound a danger alarm to avoid tipping off predators to their location
It took a couple of researchers crawling around the Sumatran jungle to discover the phenomenon
This ability may come from a common ancestor
Big think's weekly newsletter.
Get smarter faster from the comfort of your inbox.
See our newsletter privacy policy
here
Most Popular
Most Recent
Big think's weekly newsletter.
Get smarter faster from the comfort of your inbox.
See our newsletter privacy policy
here
© Copyright 2007-2018 & BIG THINK, BIG THINK EDGE,
SMARTER FASTER trademarks owned by The Big Think, Inc. All rights reserved.