The mission to remove 1.8 trillion pieces of plastic from the ocean is about to launch
Swirling in the Pacific Ocean is a loose patch of garbage that measures 1 million square miles—about three times the size of France. Now, one organization is beginning to clean it up.
30 August, 2018
---
Swirling in the Pacific Ocean is a loose patch of garbage that measures 1 million square miles—about three times the size of France. That's just one of five major garbage patches that plague the world's oceans and marine life.
For years, The Ocean Cleanup foundation has been planning a first-of-its-kind project to remove massive amounts of garbage, most of which is plastic, from the Pacific Ocean. On September 8, the foundation plans to launch a full-scale beta test, dubbed System 001, of its bold, $24.6-million solution: create a massive floating barrier to corral the plastic, remove it from the ocean and turn it into merchandise.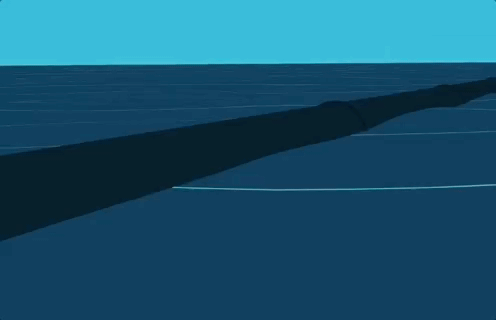 The upcoming launch is set to be the first of approximately 60 similar systems.
The Ocean Cleanup claims a "full-scale deployment" of these systems could clean up half of the Great Pacific Garbage Patch over five years, and that it could reduce the patch by 90 percent by 2040.
The foundation explains how its beta system works in a video.
Some have expressed skepticism about the project. One of the loudest critics has been David Shiffman, a shark conservation biologist and writer for the blog Southern Fried Science.
In a blog post titled 'I asked 15 ocean plastic pollution experts about the Ocean Cleanup project, and they have concerns', Shiffman outlines some of the project's potential pitfalls: the destruction of marine life, exorbitant costs and ineffective technology.
The Ocean Cleanup responded with a blog post of its own titled 'A Peculiar Survey', which counters Shiffman's survey and asserts that it was designed to elicit negative responses from his hand-selected experts.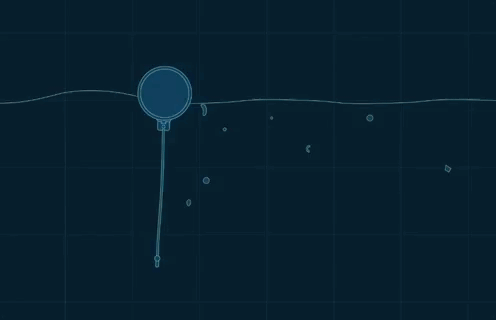 Regarding the destruction of marine life, Ocean Cleanup founder and CEO Boyan Slat wrote in the post:
"Our ocean cleanup systems are designed to be inherently safe for marine life, because the systems move through the water very slowly, powered by wind and waves. They don't use nets but non-permeable screens (making entanglement impossible) and the plastic is only extracted from the water periodically in a way which minimizes the risk to marine life, further mitigated by the presence of trained personnel to check before lifting the plastic out of the water."
Slat said the only way to know whether his system is effective is to test it at scale.
"We're confident we've eliminated risks where possible, but not everything can be calculated, simulated or tested at scale[4]. The only way to be sure is to trial it at full scale. Our first system should be regarded as a beta system, allowing us to eliminate the last remaining uncertainties before scaling up."
Assuming there are no setbacks, that test will begin September 8.
What can 3D printing do for medicine? The "sky is the limit," says Northwell Health researcher Dr. Todd Goldstein.
Northwell Health
Sponsored by Northwell Health
Medical professionals are currently using 3D printers to create prosthetics and patient-specific organ models that doctors can use to prepare for surgery.
Eventually, scientists hope to print patient-specific organs that can be transplanted safely into the human body.
Northwell Health, New York State's largest health care provider, is pioneering 3D printing in medicine in three key ways.
An ordained Lama in a Tibetan Buddhist lineage, Lama Rod grew up a queer, black male within the black Christian church in the American south. Navigating all of these intersecting, evolving identities has led him to a life's work based on compassion for self and others.
Think Again Podcasts
"What I'm interested in is deep, systematic change. What I understand now is that real change doesn't happen until change on the inside begins to happen."
"Masculinity is not inherently toxic. Patriarchy is toxic. We have to let that energy go so we can stop forcing other people to do emotional labor for us."
We were gaining three IQ points per decade for many, many years. Now, that's going backward. Could this explain some of our choices lately?
The Flynn effect appears to be in retrograde. (Credit: Shutterstock/Big Think)
popular
There's a new study out of Norway that indicates our—well, technically, their—IQs are shrinking, to the tune of about seven IQ points per generation.
Here's why generalists triumph over specialists in the new era of innovation.
Videos
Since the explosion of the knowledge economy in the 1990s, generalist inventors have been making larger and more important contributions than specialists.
One theory is that the rise of rapid communication technologies allowed the information created by specialists to be rapidly disseminated, meaning generalists can combine information across disciplines to invent something new.
Here, David Epstein explains how Nintendo's Game Boy was a case of "lateral thinking with withered technology." He also relays the findings of a fascinating study that found the common factor of success among comic book authors.
Big think's weekly newsletter.
Get smarter faster from the comfort of your inbox.
See our newsletter privacy policy
here
Most Popular
Most Recent
Big think's weekly newsletter.
Get smarter faster from the comfort of your inbox.
See our newsletter privacy policy
here
© Copyright 2007-2019 & BIG THINK, BIG THINK EDGE,
SMARTER FASTER trademarks owned by The Big Think, Inc. All rights reserved.