Starts With A Bang —
5 critical moments will determine the success or failure of NASA's James Webb Space Telescope
After decades of development, whether NASA's Webb succeeds or fails all comes down to five critical milestones that are only days away.
Key Takeaways
NASA's $9 billion James Webb Space Telescope is "all systems go" to launch on December 22, 2021.
With everything on the line, the successful launch, L2 orbital insertion, and the deployment of the solar array, sunshield, and mirrors are mission-critical.
The degree of success achieved on these steps will determine the entire future scientific scope of Webb as an observatory.
On December 22, 2021, NASA's James Webb Space Telescope will finally launch.
Success means humanity's most powerful space observatory ever.
Failure means the most expensive "space junk" in history.
These five critical events will determine its fate.
1.) The Ariane 5 launch.
After 82 consecutive successes, a 2018 launch went catastrophically off course.
Webb subsequently burns fuel for course corrections: the same fuel needed for telescope operations.
Without an L2 Lagrange point arrival, Webb will be utterly useless.
2.) Separation and solar array deployment.
Occurring ~30 minutes after launch, deploying the solar array is mandatory.
An unsuccessful deployment will cause power failure after mere hours, ending Webb's life prematurely.
3.) Full sunshield deployment.
After deploying support structures and the tower assembly, a cumulative 178 sunshield releases must fire.
If it fails, or if tensioning catches or snags, the telescope won't cool: a catastrophic loss.
4.) Mirror deployments.
The primary mirror must deploy, making a single, smooth surface to ~20 nanometer precision.
The secondary mirror focuses the gathered light; any misalignment is ruinous.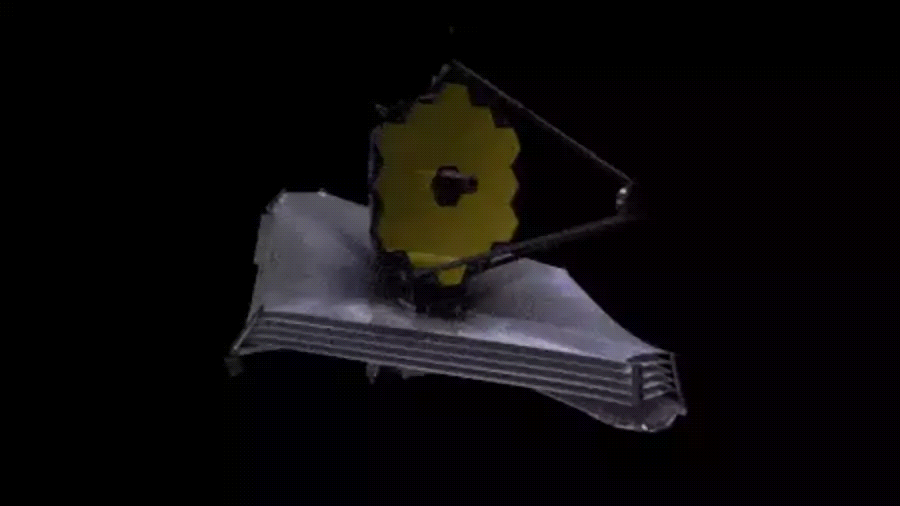 5.) L2 orbital insertion.
29 days post-launch, Webb's thrusters fire, entering orbit around L2: its ultimate destination.
If these five mission-critical steps succeed, calibration and science operations commence.
Only fuel limits Webb's operational lifetime.
Mostly Mute Monday tells an astronomical story in images, visuals, and no more than 200 words. Talk less; smile more.