Maslow's other mistake, why self-acutalization is harder than it sounds
Self-actualization is a great goal, but how easy is it to actually reach?
21 March, 2018
Self-actualization is a noble goal. It is one that sells millions of self-help books every year and motivated the creation of humanistic psychology. In our individualistic society, the idea that one of our primary drives is to become who we are is one that hardly needs to be sold to us. It is, however, one that needs to be properly explained to us.
---
While most people have read about or heard of Abraham Maslow's Hierarchy of Needs, and some of us have heard of how he added another level to the top, few of us have heard of one of his major concerns with the project. He realized that too many people thought they had reached self-actualization already.
But, how would he know? Did he go and ask people? 
According to psychologist Barry Stevens, who counted Maslow among her friends, something funny happened after the idea of self-actualizing took off.
"(He) was unhappy with what happened with many people when they read what he wrote about 'self-actualizing people'. What they did with it was very strange. I have received a fair number of letters saying 'I am a self-actualized person'. Maslow said that he must have left something out."
After reading Maslow's works, people literally told their therapists that they had reached the top of his hierarchy. Given that Maslow wrote in his book Towards a Psychology of Being that less than 1% of the adult population manages to reach that level, he found the slew of reports to be strange and problematic.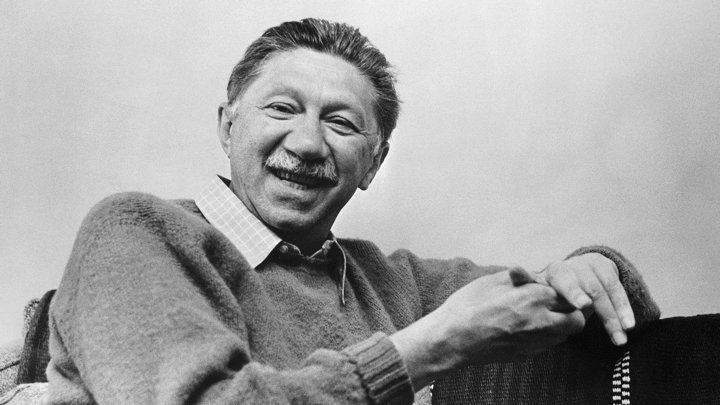 Dr. Maslow finds your claim of being self-actualized amusing. 
Why would take issue with that? Wouldn't this be a good thing?
It would be a great thing if all the people who thought they were self-actualized really were, and Maslow would agree with that. However, the problem is that it was rather unlikely that they all had managed to actually reach self-actualization given how few people Maslow thought would ever make it there. This means that he left out just how difficult it is to reach that point when he described it.
So, how difficult is it to become self-actualized?
One of the most common criticisms of Maslow's conception of self-actualization is that it appears to be limited to those who have had good fortune in their lives. Consider his hierarchy of needs, the lowest level is physical needs that must be meet and the second level includes the security of the supply of the things that fill those needs. If you don't have a fair amount of finical security you aren't going to get past level two, let alone to self-actualization. 
This problem goes back much further than Maslow. Aristotle, whose conception of eudaimonia has strong shades of self-actualization throughout, was open about the fact that only a well-off, Greek, male who has had a fair amount of luck in his life was going to be able to "live well". Other psychologists who discuss the issue run into similar problems.
Maslow himself thought that anybody could become self-actualized. However, he based his theories on the healthiest one percent of the college population and exemplary individuals from history. He took the fact that so many people who were rather unlike the people he used to construct the model were claiming to have self-actualized as a sign that he failed to describe it properly.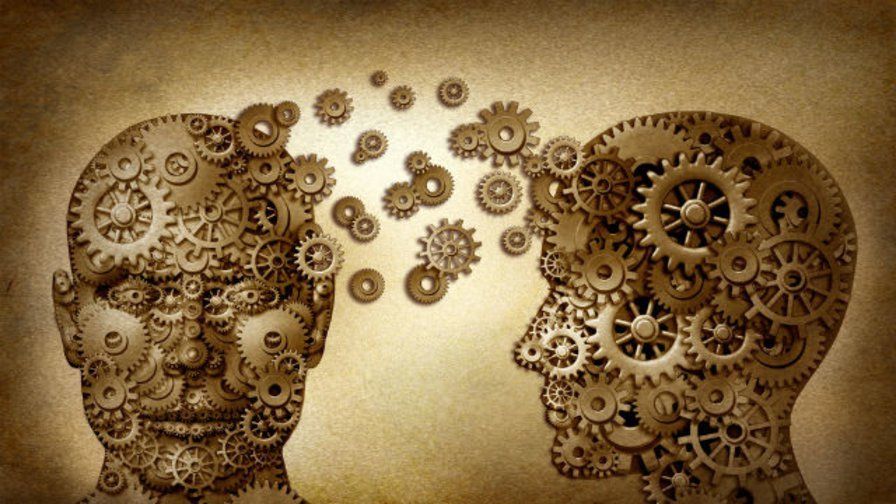 Who would have thought that one of the great goals of personal growth and modern psychology could be so hard to reach? Especially for minds as complex as ours?
So, were those "self-actualized people" just mistaken?
Many of them undoubtedly were. Psychologist Fritz Perls, however, thought that a subtle misunderstanding may also have been at work. Self-actualization is the process of becoming who you are. Not, as he thought many people were doing, actualizing who you think you are or who you wish you were. It is likely that many of Stevens' pen pals had actualized a self-image.

Maslow himself also warned against thinking self-actualization means acting on whatever whim you happen to have. Considering such action to be self-expression rather than actualization. While a truly actualized person would be spontaneous and pursue activities they enjoy, they wouldn't be on a constant spree looking for kicks. The odds that some of those "self-actualized people" had done this are also rather high.
So, what can I learn from this?
Well, first of all, that you are probably not self-actualized right now. Sorry about that.
The second thing you might get out of this is a better understanding of the difficulty of what Maslow is suggesting you do. You not only need to satisfy all the lower needs consistently, but also be open to making yourself psychologically vulnerable, be willing to terms with the more painful aspects of yourself, and be consistently striving for psychological growth.
None of this is easy, it can't be done in a weekend, and your progress can be disrupted by any number of things. Carl Rogers, an American psychologist who also worked with the concept of self-actualization, didn't even make self-actualization and end point- he saw it as an endless process. While it is an excellent goal to have, self-actualization is a more difficult goal than most people realize.

Lastly, you should perhaps remember the old advice know thyself. After all, you cannot become who you are if you don't know who you are. This wisdom goes back to before Socrates and he would be the first to say you ought to worry about that first.
Except, of course, when sticking to who we are at this exact point in time gets in the way of our goals and inevitable growth as people.  
What can 3D printing do for medicine? The "sky is the limit," says Northwell Health researcher Dr. Todd Goldstein.
Northwell Health
Sponsored by Northwell Health
Medical professionals are currently using 3D printers to create prosthetics and patient-specific organ models that doctors can use to prepare for surgery.
Eventually, scientists hope to print patient-specific organs that can be transplanted safely into the human body.
Northwell Health, New York State's largest health care provider, is pioneering 3D printing in medicine in three key ways.
The periodic table was a lot simpler at the beginning of the universe.
The controversial herbicide is everywhere, apparently.
Surprising Science
U.S. PIRG tested 20 beers and wines, including organics, and found Roundup's active ingredient in almost all of them.
A jury on August 2018 awarded a non-Hodgkin's lymphoma victim $289 million in Roundup damages.
Bayer/Monsanto says Roundup is totally safe. Others disagree.
Can dirt help us fight off stress? Groundbreaking new research shows how.
University of Colorado Boulder
Surprising Science
New research identifies a bacterium that helps block anxiety.
Scientists say this can lead to drugs for first responders and soldiers, preventing PTSD and other mental issues.
The finding builds on the hygiene hypothesis, first proposed in 1989.
Are modern societies trying too hard to be clean, at the detriment to public health? Scientists discovered that a microorganism living in dirt can actually be good for us, potentially helping the body to fight off stress. Harnessing its powers can lead to a "stress vaccine".
Researchers at the University of Colorado Boulder found that the fatty 10(Z)-hexadecenoic acid from the soil-residing bacterium Mycobacterium vaccae aids immune cells in blocking pathways that increase inflammation and the ability to combat stress.
The study's senior author and Integrative Physiology Professor Christopher Lowry described this fat as "one of the main ingredients" in the "special sauce" that causes the beneficial effects of the bacterium.
The finding goes hand in hand with the "hygiene hypothesis," initially proposed in 1989 by the British scientist David Strachan. He maintained that our generally sterile modern world prevents children from being exposed to certain microorganisms, resulting in compromised immune systems and greater incidences of asthma and allergies.
Contemporary research fine-tuned the hypothesis, finding that not interacting with so-called "old friends" or helpful microbes in the soil and the environment, rather than the ones that cause illnesses, is what's detrimental. In particular, our mental health could be at stake.
"The idea is that as humans have moved away from farms and an agricultural or hunter-gatherer existence into cities, we have lost contact with organisms that served to regulate our immune system and suppress inappropriate inflammation," explained Lowry. "That has put us at higher risk for inflammatory disease and stress-related psychiatric disorders."
University of Colorado Boulder
Christopher Lowry
This is not the first study on the subject from Lowry, who published previous work showing the connection between being exposed to healthy bacteria and mental health. He found that being raised with animals and dust in a rural environment helps children develop more stress-proof immune systems. Such kids were also likely to be less at risk for mental illnesses than people living in the city without pets.
Lowry's other work also pointed out that the soil-based bacterium Mycobacterium vaccae acts like an antidepressant when injected into rodents. It alters their behavior and has lasting anti-inflammatory effects on the brain, according to the press release from the University of Colorado Boulder. Prolonged inflammation can lead to such stress-related disorders as PTSD.
The new study from Lowry and his team identified why that worked by pinpointing the specific fatty acid responsible. They showed that when the 10(Z)-hexadecenoic acid gets into cells, it works like a lock, attaching itself to the peroxisome proliferator-activated receptor (PPAR). This allows it to block a number of key pathways responsible for inflammation. Pre-treating the cells with the acid (or lipid) made them withstand inflammation better.
Lowry thinks this understanding can lead to creating a "stress vaccine" that can be given to people in high-stress jobs, like first responders or soldiers. The vaccine can prevent the psychological effects of stress.
What's more, this friendly bacterium is not the only potentially helpful organism we can find in soil.
"This is just one strain of one species of one type of bacterium that is found in the soil but there are millions of other strains in soils," said Lowry. "We are just beginning to see the tip of the iceberg in terms of identifying the mechanisms through which they have evolved to keep us healthy. It should inspire awe in all of us."
Check out the study published in the journal Psychopharmacology.
Big think's weekly newsletter.
Get smarter faster from the comfort of your inbox.
See our newsletter privacy policy
here
Most Popular
Most Recent
Big think's weekly newsletter.
Get smarter faster from the comfort of your inbox.
See our newsletter privacy policy
here
© Copyright 2007-2019 & BIG THINK, BIG THINK EDGE,
SMARTER FASTER trademarks owned by The Big Think, Inc. All rights reserved.