When a smart home becomes a trap
Smart connected devices finding their way into million of' homes are being taken over by domestic abusers, allowing them to invade and disrupt victims' lives in a new, terrifying way
01 July, 2018
In the charming movie Amelie, the heroine extracts sneaky revenge on a cruel grocer by sneaking into his house, swapping his slippers for an identical but smaller pair, redoing some lamp wiring, changing his autodial numbers, and so on. In context, her secret mission is funny — the guy deserves it and they're gentle pranks. It's hard not to be reminded of Amelie when hearing about ways in which smart-home devices are now being used as tools of domestic abuse, but there's absolutely nothing funny about these stories: They're creepy and undeniably malevolent. And until security is better nailed down, they're the future banging on our doors.
---
According to McKinsey, some 29 million residences contained connected, smart-home devices in 2017. That number's been growing at a rate of 31% each year. As AI and other technologies make it easier and easier to automate repetitive aspects of our days — and as devices get better at communicating with each other — this trend is only likely to accelerate. From smart thermostats that manage our heating needs, to refrigerators that keep track of our food inventories, to surveillance systems, to displays showing us today's weather or our latest emails or news as we shower, our homes are becoming more and more wired. A growing number of utilities allow you to optimize your energy use by connecting your home electronically to the grid.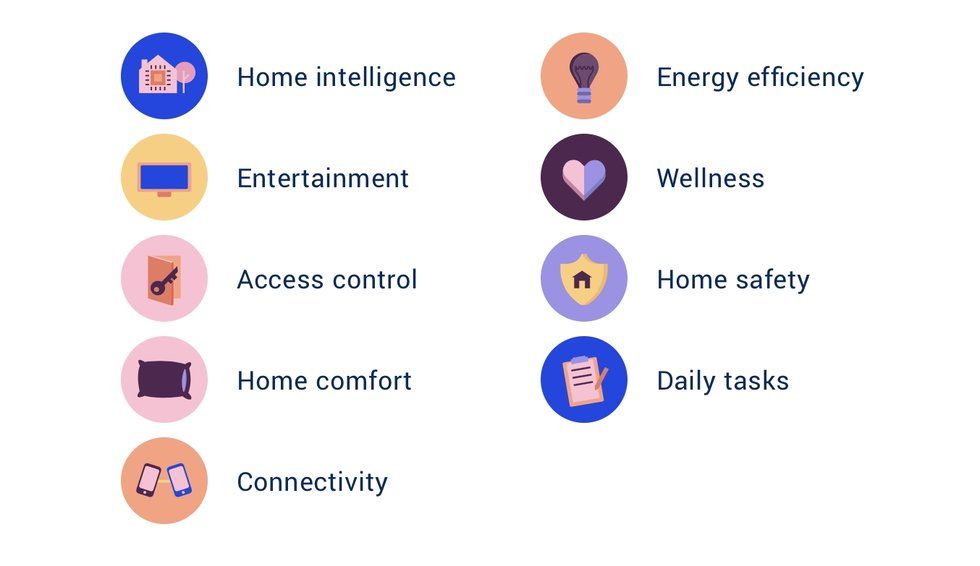 Unfortunately, much of this technology is vulnerable to a new kind of home invasion, its weak link being the lack of consistent, stringent security safeguards. Many of these devices are connected either directly or indirectly to the internet. There's tremendous potential for abuse. And abusers have taken note. The Safety Net Project at the National Network to End Domestic Violence (NNEDV) has begun hearing about a chilling new form of domestic abuse, according to Erica Olsen, who told the New York Times, "People have started to raise their hands in trainings and ask what to do about this." Olsen adds, "we don't want to introduce the idea to the world, but now that it's become so prevalent, the cat's out of the bag."
Digital harassment is growing
The Times article contains disturbing reports of some of the things that have been happening.
One woman had turned on her air-conditioner, but said it then switched off without her touching it. Another said the code numbers of the digital lock at her front door changed every day and she could not figure out why. Still another told an abuse help line that she kept hearing the doorbell ring, but no one was there. (New York Times)
Obviously, a victim might at first feel she's going crazy before realizing what's going on. And given that this form of abuse occurs in the home — a person's safest place — it's especially terrifying. If there are cameras around the home, they can be used to spy on a victim as well.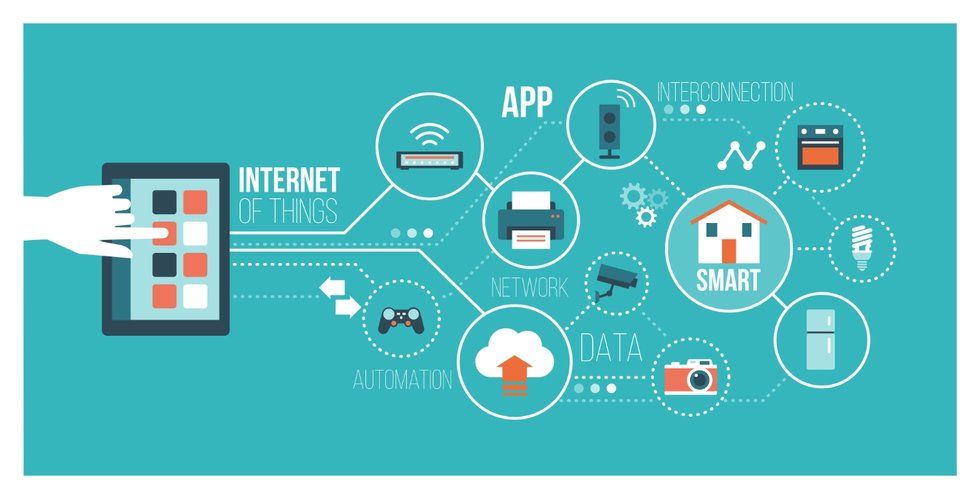 So far, reports of abuse are coming mostly from people well-off enough, or tech-oriented enough, to have begun connecting their homes and installing smart devices.
Abuse is being executed from a distance using apps installed on the abusers' phones, and the skills required to trace an attack back to its source is well beyond the capabilities of the victims and local law enforcement. Even if the abuser is known, taking legal steps is difficult, as local courts are just beginning to address electronic intrusion as a way to get around a restraining order.
How it begins
A frequent scenario seems to be that the male in a couple outfits the couple's home with connected devices. When the couple breaks up and the man leaves, he takes with him knowledge of the system and its passwords, giving him the ability to retain control of the environment in which his ex-partner is now attempting to move on from the relationship. (Accounts of electronic domestic abuse have so far primarily described abusive men.)
In response to the maddening loss of control — and at a loss for how to stop it — the victim may just shut down her entire connection to the outside world, becoming isolated, a psychological trap often set by abusers. And a complete shutting down of a system may aggravate the underlying situation.
What can be done to keep a smart home secure?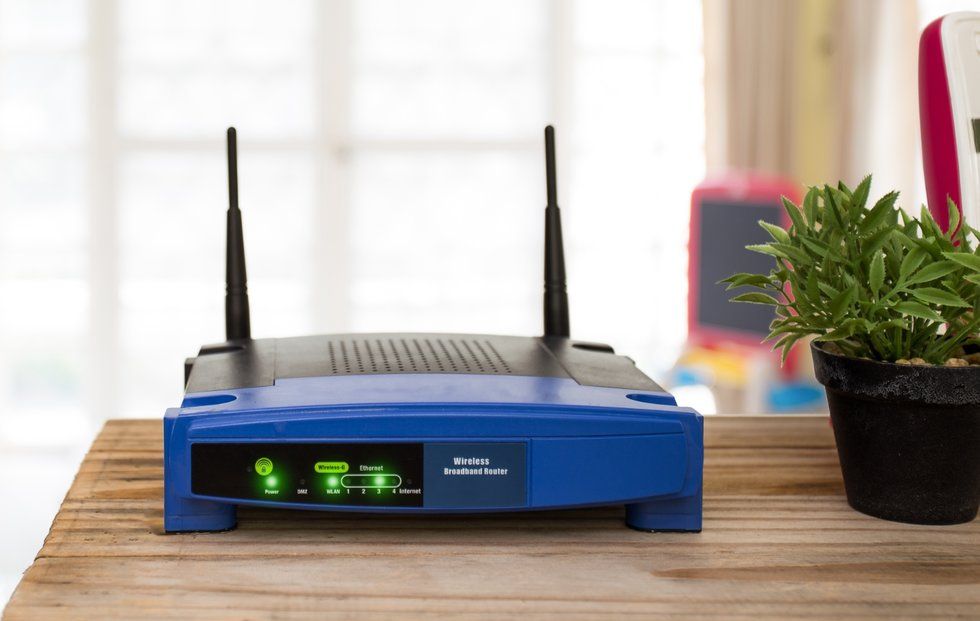 If smart devices are connected to a home WiFi network, owners should learn about tightening access. Encrypting passwords using the WPA2 protocol, or the just-announced WPA3 standard, and changing passwords often is always a good idea. Installing or activating a firewall — many home routers have one built-in — is also a good idea. Be sure to use internal DHCP routing in your network — DHCP publishes the internet address of your router to the world, but not those of your home's devices. Homeowners should also develop the habit of keeping their routers updated with the latest firmware, the software stored in the router itself.
Unfortunately, if devices connect directly to the internet, there's less you can do, but the ability to connect only through your home network is an important feature to look for when buying a home device.
Making it stop
The NNEDV has an online toolkit with information that can help a victim find a way out of this nightmare scenario.
Beyond that, manufacturers and utilities have to take security more seriously in the smart devices and connected-home products — no smart device should connect directly to the internet without going through a router, for instance.
The conveniences of a smart home and the many ways they can enhance our lives remain obvious and enticing. We just have to recognize and protect against a new generation of threats to our safety and sanity that smart devices and connected homes introduce.
Big Think
Sponsored by Lumina Foundation
Upvote/downvote each of the videos below!

As you vote, keep in mind that we are looking for a winner with the most engaging social venture pitch - an idea you would want to invest in.
Lumina Foundation and Big Think have partnered to bring this entrepreneurial competition to life, and we hope you'll participate! We have narrowed down the competition to four finalists and will be announcing an audience's choice award and a judges' choice award in May.
The creator of the winning video — chosen by Big Think's audience, the Lumina Foundation, and an independent panel of experts (bios below) — will be flown to New York for a taping in the Big Think studio as a way to further promote their vision for a new, disruptive idea in post-secondary education.
Thank you to all of the contestants who spent time submitting applications, and best of luck to our final four competitors.
Finalist: Greater Commons - Todd McLeod
Greater Commons, founded by Todd McLeod and Andrew Cull, is an organization that helps people live happier, more successful and fulfilling lives through agile learning. The current education system is inefficient and exclusionary, in which many students who end up earning a degree, if at all, enter a career not related to their field of study. Greater Commons solves this problem and gap in post-high school secondary education in a variety of ways. Passionately and diligently, Great Commons helps others obtain skills, knowledge, wisdom, motivation, and inspiration so that they may live better lives.
Finalist: PeerFoward - Keith Frome
PeerForward is an organization dedicated to increasing the education and career success rates of students in low-income schools and communities by mobilizing the power of positive peer influence. PeerForward works with partner schools to select influential students as a part of a team, systemizing the "peer effect." Research in the fields of sociology of schools, social-emotional learning, adult-youth partnerships, and civic education demonstrates that students can have a positive effect on the academic outcomes of their peers. PeerForward is unique through its systemic solutions to post-secondary education.
Finalist: Cogniss - Leon Young
Cogniss combines technology and best practice knowledge to enable anyone to innovate and share solutions that advance lifelong learning. Cogniss is the only platform to integrate neuroscience, through which it solves the problem of access by providing a low-code platform that enables both developers and non-developers to build sophisticated education apps fast, and at a much lower cost. It addresses the uneven quality of edtech solutions by embedding research-based learning design into its software. App creators can choose from a rich set of artificial intelligence, game, social and data analytics, and gamification to build their perfect customized solution.
Finalist: Practera - Nikki James
Practera's mission is to create a world where everyone can learn through experience. Today's workplaces are increasingly dynamic and diverse, however, costly and time-consuming experiential learning is not always able to offer the right opportunities at scale. Many students graduate without developing the essential skills for their chosen career. Practera's team of educators and technologists see this problem as an opportunity to transform the educational experience landscape, through a CPL pedagogical framework and opportunities to apply students' strengths through active feedback.
Thank you to our judges!
Our expert judges are Lorna Davis, Dan Rosensweig, and Stuart Yasgur.
Lorna Davis is the Senior Advisor to Danone CEO and is a Global Ambassador for the B Corp movement. Lorna has now joined B-Lab, the non-for-profit that supports the B Corporation movement on an assignment to support the journey of large multi nationals on the path to using business as a force of good.
Dan Rosensweig joined Chegg in 2010 with a vision for transforming the popular textbook rental service into a leading provider of digital learning services for high school and college students. As Chairman and CEO of Chegg, Dan commits the company to fulfilling its mission of putting students first and helping them save time, save money and get smarter.

Stuart Yasgur leads Ashoka's Social Financial Services globally. At Ashoka, Stuart works with others to initiate efforts that have mobilized more than $500 million in funding for social entrepreneurs, engaged the G20 through the Toronto, Seoul and Los Cabos summits and helped form partnerships with leading financial institutions and corporations.
Again, thank you to our incredible expert judges.
Upstreamism advocate Rishi Manchanda calls us to understand health not as a "personal responsibility" but a "common good."
Sponsored by Northwell Health
Upstreamism tasks health care professionals to combat unhealthy social and cultural influences that exist outside — or upstream — of medical facilities.
Patients from low-income neighborhoods are most at risk of negative health impacts.
Thankfully, health care professionals are not alone. Upstreamism is increasingly part of our cultural consciousness.
The Bajau people's nomadic lifestyle has given them remarkable adaptions, enabling them to stay underwater for unbelievable periods of time. Their lifestyle, however, is quickly disappearing.
Wikimedia Commons
Culture & Religion
The Bajau people travel in small flotillas throughout the Phillipines, Malaysia, and Indonesia, hunting fish underwater for food.
Over the years, practicing this lifestyle has given the Bajau unique adaptations to swimming underwater. Many find it straightforward to dive up to 13 minutes 200 feet below the surface of the ocean.
Unfortunately, many disparate factors are erasing the traditional Bajau way of life.
Big think's weekly newsletter.
Get smarter faster from the comfort of your inbox.
See our newsletter privacy policy
here
Most Popular
Most Recent
Big think's weekly newsletter.
Get smarter faster from the comfort of your inbox.
See our newsletter privacy policy
here
© Copyright 2007-2019 & BIG THINK, BIG THINK EDGE,
SMARTER FASTER trademarks owned by The Big Think, Inc. All rights reserved.