Scientists Link 2 Genes to Homosexuality in Men
Scientists identify for the first time two specific genes that may foster a predisposition for being gay in men.
09 December, 2017
(SYDA PRODUCTIONS via SHUTTERSTOCK)
Anyone choosing sides in the nature vs. nurture conversation should be reasonably convinced by now that life is not so simple, and, that behavior is unlikely to be the product of one or the other (nature, or nurture) alone. It's been understood for some time that male homosexuality has a genetic component, but now for the first time, two specific gene variations have been found to be more common in gay men, suggesting a specific genetic influence on sexual preference. It's worth mentioning from the onset here that, unfortunately, as with many other areas of human-biology research, there have been more studies of gay men than women and so less is known about the influence of genes on women's sexual orientation.
---
In 1993, Dean Hamer created an uproar with his discovery of a "gay gene" — really an area of the X chromosome known as "Xq28." He also suggested that a region of chromosome 8 might play a similar role. Not all subsequent studies agreed with his conclusions and, worse, Hamer experienced years of being demonized by conservatives who considered being gay purely a choice that could be reversed with "retraining". But in 2014, a large study by J. Michael Bailey analyzed DNA from 409 pairs of gay brothers confirmed Hamer's findings. Hamer expressed his relief to Science at the time, saying, "When you first find something out of the entire genome, you're always wondering if it was just by chance." Still, no one had found a specific gene, much less two, that might produce a predisposition toward homosexuality until now.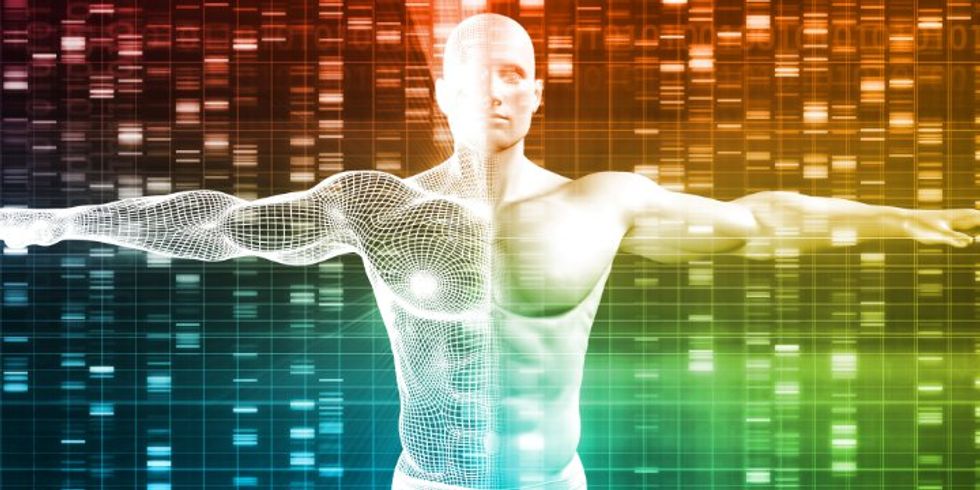 (KENTO via SHUTTERSTOCK)
The new study, from a team led by Alan Sanders at North Shore University, Illinois, looked at DNA from 1,077 gay and 1,231 straight men. They analyzed each subject's entire genome, searching for single-letter variations in DNA sequences.
One such variation was commonly found in the gene SLITRK6, which is on chromosome 13 in the region of the brain, the diencephalon, containing the hypothalamus. This is intriguing, since neuroscientist Simon LeVay had discovered in 1991 that the hypothalamus of heterosexual men is nearly twice the size it is in homosexual men, and suggested this might be meaningful. Since then, the gene has been found to be active a few days prior to the birth of male mice. LeVay tells New Scientist that, "This is thought to be a crucial time for sexual differentiation in this part of the brain. So this particular finding is a potential link between the neuroanatomy and molecular genetics of sexual orientation."
The second gene, TSHR, is known to produce a receptor protein that, together with a hormone, stimulates the thyroid, another organ believed to be involved in orientation. Sanders cites as evidence the more common occurrence of Graves disease in gay men — the disease is caused by the thyroid becoming over-active.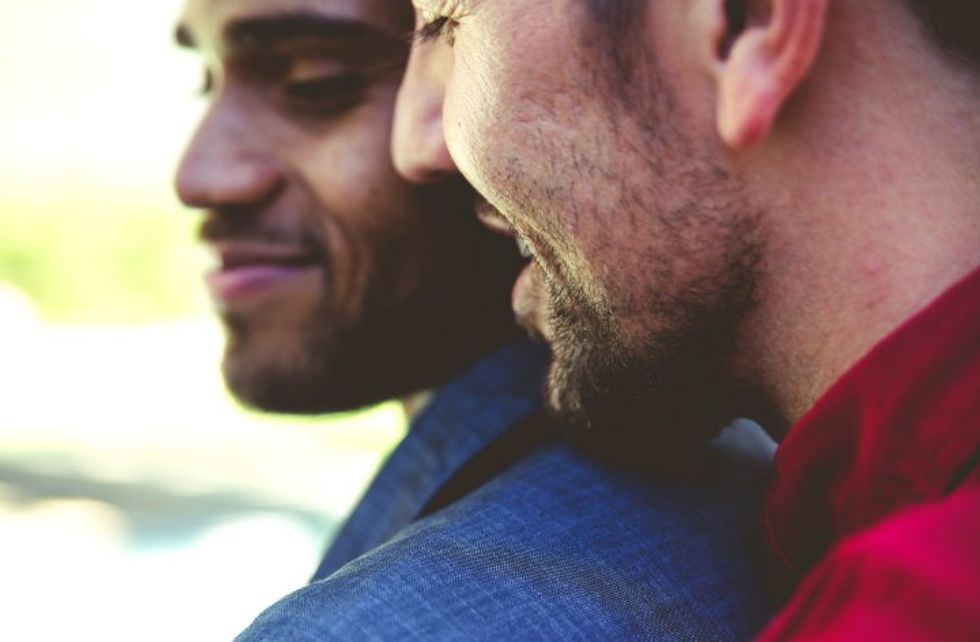 (ONEINCHPUNCH via SHUTTERSTOCK)
Given the complex array of factors that create the people we are, it should come as no surprise that the presence of these two gene variants doesn't mean a man is necessarily gay. Sanders says these genes — and others, he suspects — have a "fairly low effect." "There will be men," he tells New Scientist, "who have the form of gene that increases the chance of being gay, but they won't be gay."
In addition to being a step toward understanding sexual orientation, the identification of the two genes, says Hamer, "adds yet more evidence that sexual orientation is not a 'lifestyle choice.'"
The pandemic reminds us that our higher education system, with all its flaws, remains a key part of our strategic reserve.
Sponsored by Charles Koch Foundation
America's higher education system is under great scrutiny as it adapts to a remote-learning world. These criticisms will only make higher ed more innovative.
While there are flaws in the system and great challenges ahead, higher education has adapted quickly to allow students to continue learning. John Katzman, CEO of online learning organization Noodle Partners, believes this is cause for optimism not negativity.
Universities are pillars of scientific research on the COVID-19 frontlines, they bring facts in times of uncertainty and fake news, and, in a bad economy, education is a personal floatation device.
Meteorologists propose a stunning new explanation for the mysterious events in the Bermuda Triangle.
Surprising Science
One of life's great mysteries, the Bermuda Triangle might have finally found an explanation. This strange region, that lies in the North Atlantic Ocean between Bermuda, Miami and San Juan, Puerto Rico, has been the presumed cause of dozens and dozens of mind-boggling disappearances of ships and planes.
A debate is raging inside and outside of churches.
Photo by Sandy Huffaker / AFP via Getty Images
Culture & Religion
Over 1,200 pastors in California claim they're opening their churches this week against state orders.
While church leaders demand independence from governmental oversight, 9,000 Catholic churches have received small business loans.
A number of re-opened churches shut back down after members and clergy became infected with the novel coronavirus.
An MIT system uses wireless signals to measure in-home appliance usage to better understand health tendencies.
John Moore/Getty Images
Technology & Innovation
For many of us, our microwaves and dishwashers aren't the first thing that come to mind when trying to glean health information, beyond that we should (maybe) lay off the Hot Pockets and empty the dishes in a timely way.
Scroll down to load more…