More Elephants Are Being Born Tuskless Thanks to Poaching
Poaching is acting as unnatural selection in favoring tuskless African elephants.
25 May, 2017
---
Natural selection as a means of evolution is generally thought of as a slow process, and it usually is. That is, unless there's some unnaturally strong influence at work. And that's exactly what's happening to African elephants. The unnatural influence is humans, or more specifically, poachers, and it's causing an increase in the births of tuskless elephants. Those who do have tusks are becoming less likely to reproduce since they're hunted down and killed for their ivory.
Not every elephant has tusks. In a population without significant poaching going on, from 2% to 6% of females are born without tusks. Males without them are less common because they're required weapons for earning procreation rights, and tuskless males don't generally get to reproduce.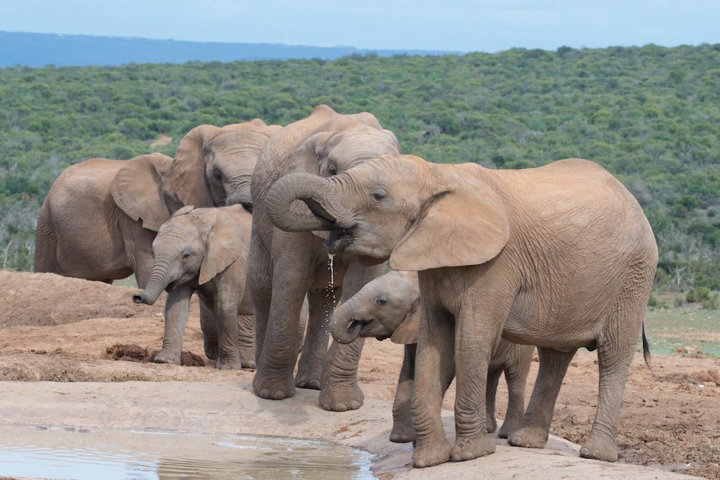 In areas where there is poaching, however, the story's very different, and the quest for elephant ivory is changing the types of offspring now being produced. In Gorongosa National Park in Mozambique, half of the older females have tusks. The situation has improved since poaching was brought under control there 20 years ago, but a third of the younger elephants are tuskless nonetheless, a meaningful increase over the historical norm.
In Zambia's South Luangwa National Park and the Lupande Game Management Area, tuskelessness increased from 10·5% in 1969 to 38·2% in 1989 The numbers have improved slightly since then there as well, but only due to more tusked females migrating from nearby areas.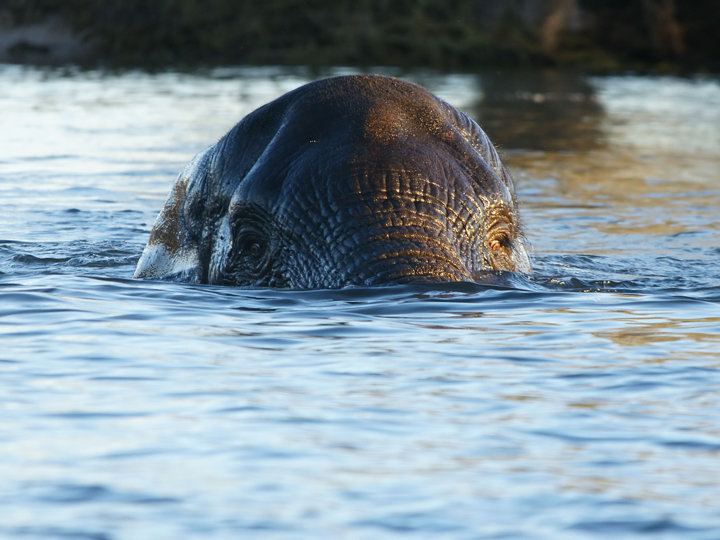 There's been big money in China's black market for ivory, from a peak of $2,100 USD per kilogram in 2014 to $730 per kilogram in February of 2017. There are several factors in the reduction, most notably the easing of demand for luxury goods due to the country's economic slowdown, the government's efforts to shut down the ivory business, and changes in Chinese consumers' attitudes toward ivory and its cost to elephants.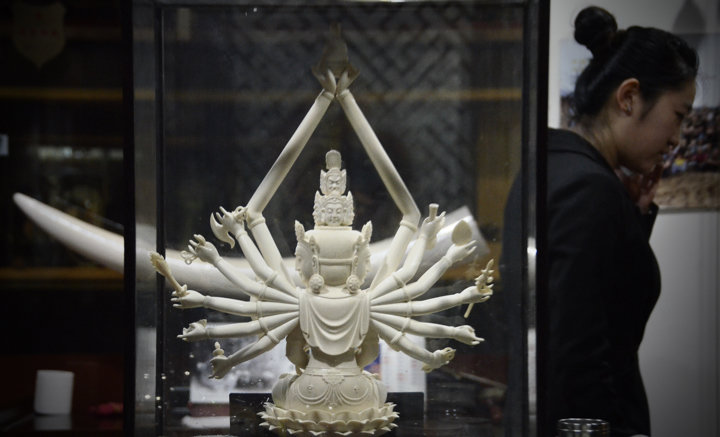 But between 2007 and 2014, some 144,000 African elephants were killed, placing the species perilously close to extinction in some areas. Researchers warn that over time, African elephants may evolve into primarily tuskless creatures, as Asian elephant have.
And that, in itself, is a problem. For elephants, tusks perform a number of important functions. They're weapons for use against predators and other elephants, watering holes can be dug with them and bark can be stripped from trees, and they're useful for pushing away brush and other obstacles in their path. (Interestingly, elephants, when it comes to tusks, can be "lefties" or "righties" — there's evidence that they prefer one tusk over the other.)
So while an elephant without tusks may be safe from poaching, it's in a precarious position when it comes to survival, especially on its own, and being affiliated with a herd that has enough tusks to take care of the necessary tasks is the only real defense.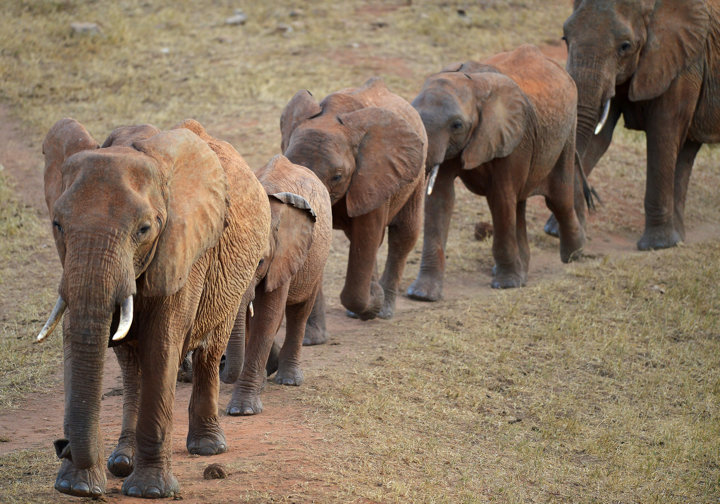 "Conservationists say an elephant without tusks is a crippled elephant," says the BBC.
Related Articles
Explore how alcohol affects your brain, from the first sip at the bar to life-long drinking habits.
(Photo by Angie Garrett/Wikimedia Commons)
Mind & Brain
Alcohol is the world's most popular drug and has been a part of human culture for at least 9,000 years.
Alcohol's effects on the brain range from temporarily limiting mental activity to sustained brain damage, depending on levels consumed and frequency of use.
Understanding how alcohol affects your brain can help you determine what drinking habits are best for you.
If you want to know what makes a Canadian lynx a Canadian lynx a team of DNA sequencers has figured that out.
Surprising Science
A team at UMass Amherst recently sequenced the genome of the Canadian lynx.
It's part of a project intending to sequence the genome of every vertebrate in the world.
Conservationists interested in the Canadian lynx have a new tool to work with.
Artwork: Guillaume le Clerc / Wikimedia Commons
13th-century fantastical depiction of an elephant.
It is easy to see how one can look at 66,000 genomic sequences stored away as being the analogous equivalent of the Svalbard Global Seed Vault. It is a potential tool for future conservationists.
But what are the practicalities of sequencing the genome of a lynx beyond engaging with broad bioethical questions? As the animal's habitat shrinks and Earth warms, the Canadian lynx is demonstrating less genetic diversity. Cross-breeding with bobcats in some portions of the lynx's habitat also represents a challenge to the lynx's genetic makeup. The two themselves are also linked: warming climates could drive Canadian lynxes to cross-breed with bobcats.
John Organ, chief of the U.S. Geological Survey's Cooperative Fish and Wildlife units, said to MassLive that the results of the sequencing "can help us look at land conservation strategies to help maintain lynx on the landscape."
What does DNA have to do with land conservation strategies? Consider the fact that the food found in a landscape, the toxins found in a landscape, or the exposure to drugs can have an impact on genetic activity. That potential change can be transmitted down the generative line. If you know exactly how a lynx's DNA is impacted by something, then the environment they occupy can be fine-tuned to meet the needs of the lynx and any other creature that happens to inhabit that particular portion of the earth.
Given that the Trump administration is considering withdrawing protection for the Canadian lynx, a move that caught scientists by surprise, it is worth having as much information on hand as possible for those who have an interest in preserving the health of this creature—all the way down to the building blocks of a lynx's life.
The exploding popularity of the keto diet puts a less used veggie into the spotlight.
Purple cauliflower. (Photo: Shutterstock)
Surprising Science
The cauliflower is a vegetable of choice if you're on the keto diet.
The plant is low in carbs and can replace potatoes, rice and pasta.
It can be eaten both raw and cooked for different benefits.
Big think's weekly newsletter.
Get smarter faster from the comfort of your inbox.
See our newsletter privacy policy
here
Most Popular
Most Recent
Big think's weekly newsletter.
Get smarter faster from the comfort of your inbox.
See our newsletter privacy policy
here
© Copyright 2007-2018 & BIG THINK, BIG THINK EDGE,
SMARTER FASTER trademarks owned by The Big Think, Inc. All rights reserved.