Bitcoin is closer to breaking into the mainstream than ever before
There are some big hurdles for Bitcoin to overcome. Cryptocurrencies must become practical for real-world use.
26 August, 2018
---
Cryptocurrencies have taken the world by storm. Between January 2017 and December 2017, the price of Bitcoin rose by over 2,000%—from $953 to $20,089.
Right now, the market cap of Bitcoin alone is over $120 billion. However, the most exciting part of blockchain technology isn't Bitcoin rather, the way it can be applied to change the world we live in.
Useful crypto properties
There are a number of reasons that blockchain technology is playing an increasing role in our society. Perhaps the most obvious benefit of the blockchain and the core concept behind it is the fact that it is decentralized which means that there is no requirement for an intermediary or a third party to validate transactions. Instead, they can be carried out automatically using a consensus mechanism.
Because no third-party is required to validate transactions, this massively reduces overhead costs, making blockchain models cheaper and more efficient. In addition, blockchain is immutable, meaning that once data has been entered into it, it's almost impossible to edit, which is a big advantage and increases people's trust in the system.
Finally, one of the most vital properties of blockchain is its extremely high level of security. All transactions on the blockchain are cryptographically secured, making it extremely difficult for hackers to break into them.
Current barriers to crypto mass adoption
Despite these benefits, there are still a number of problems with blockchain that have yet to be solved which are preventing crypto from becoming mainstream. To help it along, we need to look for solutions to these issues.
Price volatility
Over the past couple of years, the price of cryptocurrencies has varied massively. In some cases, cryptocurrencies have lost as much as 50% of their value within a matter of days.
For instance, PayPal was one of the first platforms to accept cryptocurrencies in 2014. However, CFO, John Rainey, has stated that the volatility of crypto is one of the major things that keeps merchants from using them.
In an interview, he said, "If you're a merchant and you have, let's say, a 10 percent margin on a product that you sell and you accept Bitcoin, for example, and the very next day it moves 15 percent, you're now underwater on that transaction… You could have something that appeals to consumers, but if merchants don't accept it, it's of little value. Right now, we don't see a lot of interest from our merchants."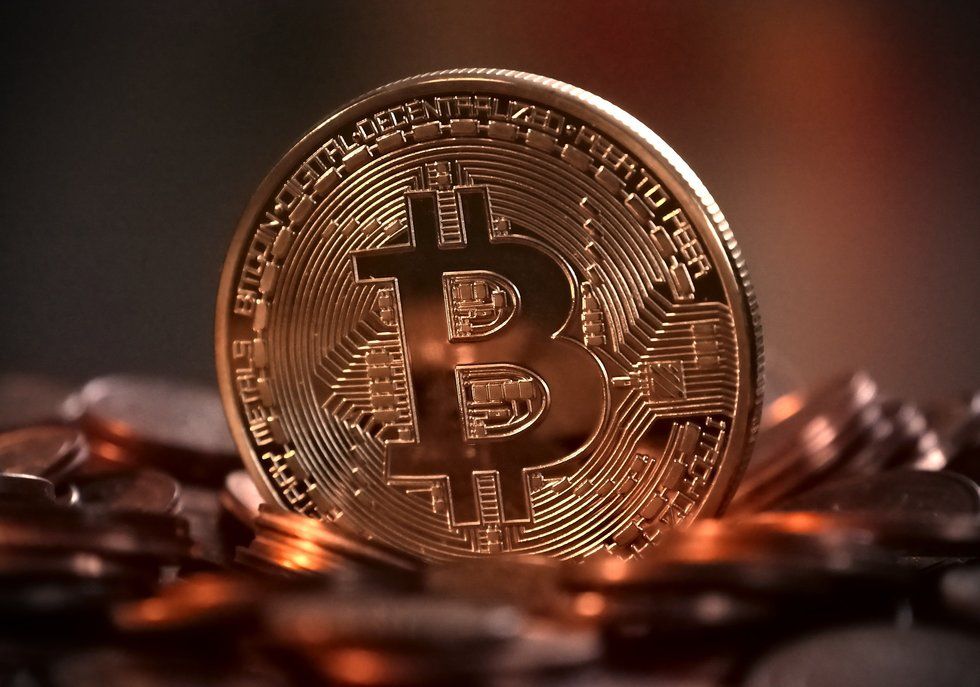 c/o Pexels
Security issues
As the value of cryptocurrencies has risen, so have the number of hackers targeting the most popular crypto exchanges and startups. Because of this, many exchanges have significantly increased their security precautions in order to protect their users. The downside of this is that the increased security has made it all too easy for investors to get locked out of their accounts.
The blockchain tracking company, Chainalysis, have estimated that over 3 million Bitcoins have been lost so far. Since the supply of Bitcoin is finite, this means that over 14% of all the bitcoins that will ever be created are already gone.
Legal uncertainties
Public interest in cryptocurrencies has risen so fast that legal authorities have been unable to keep up. Right now, most cryptocurrencies are not backed by any central government, so each country has wildly different standards and laws in regards to them.
Many people are hesitant to invest in crypto because they don't want to risk investing and then having these standards change drastically or affecting them retroactively.  
High barrier to entry
The process of investing in cryptocurrencies can seem complicated - especially for people who have never done such a thing before. Many people simply don't know where to start, and the idea of keeping track of all of their different accounts over a large number of different websites can seem intimidating.
Liquidity issues
One of the biggest issues by far with cryptocurrencies right now is the liquidity problem.
Liquidity is a required element for any market. A lack of liquidity signifies a lack of control, and many people don't want to risk that they won't be able to cash out immediately if something were you go wrong - an issue that many several crypto exchanges, including the likes of Bitfinex, have already experienced.  
Crypto companies breaking down these barriers
 There is an increasing number of companies trying to overcome the current barriers of crypto and encouraging their adoption by the mainstream population.
Elephant is one company reaching to bridge the gap between virtual and physical boundaries in order to solve the liquidity challenge by introducing emerging blockchain applications to secondary markets. The platform is designed to appeal to investors - both experienced and new - who want a more stable investment that is tied to 'real' assets.
The platform lowers the barrier to entry for both buyers and sellers and opens the door to investments in shares of the world's most important and interesting pre-IPO private companies, including the likes of BlaBlaCar and IronSource. So far, they have shares of over 20 high-profile pre-IPO companies worth a combined total of over $70 million for sale on the platform and have already amassed over 2,000 registered investors.
Blox is another company trying to simplify the process of investing in cryptocurrencies and making them more accessible and less intimidating for newbie investors.  
Essentially, it is a completely free blockchain and crypto portfolio asset management platform that syncs all of wallets and exchanges into a single account. Using their own integrated native token, known as CDT, which users can earn by using Blox to track their portfolio, they can then either trade in tokens or use them to access premium features.
Crypto could be closer to the mainstream than we think
Right now, it might feel like we're a long way off from a world where crypto is mainstream.
However, the industry has come a long way within the past two years alone. With more and more companies working on solutions to solve some of crypto's biggest problems and making it more practical for real-world application, it could be closer than we've been led to believe.
There have even been rumors that big companies like Amazon are planning on jumping onto the crypto bandwagon. The retail giant has released no official statements on the topic, but its recent purchases of domain names including AmazonEthereum.com, AmazonCryptocurrency.com, and AmazonCryptocurrencies.com, suggest that it could be gearing up to become more involved in this growing industry.
Amazon is also pushing its 'Blockchain on AWS' platform that provides users with the resources they need to experiment with blockchain networks and deploy solutions. Qtum is an example of one blockchain platform that has recently become available through Amazon Web Services (AWS). Qtum is a decentralized, open source smart contracts platform that aims to completely revolutionize the way that smart contracts are viewed, developed, and used.
This launch will enable AWS users to access the platform and use it to develop and launch their own smart contracts by using Amazon Machine Image (AMI), without having to go outside of the platform.
Having Qtum available on the Amazon platform has already served as a huge boost for the QTUM cryptocurrency. And this is just the beginning. Over the next few years, it's likely that Amazon will become increasingly interested in the potential of the blockchain.
Who knows...within a few years, buying a loaf of bread with Bitcoin could be the new norm.
What can 3D printing do for medicine? The "sky is the limit," says Northwell Health researcher Dr. Todd Goldstein.
Northwell Health
Sponsored by Northwell Health
Medical professionals are currently using 3D printers to create prosthetics and patient-specific organ models that doctors can use to prepare for surgery.
Eventually, scientists hope to print patient-specific organs that can be transplanted safely into the human body.
Northwell Health, New York State's largest health care provider, is pioneering 3D printing in medicine in three key ways.
By working together, and learning from one another, we can build better systems.
Videos
Many of the things that we experience, are our imagination manifesting into this physical realm, avers artist Dustin Yellin.
People need to completely rethink the way they work together, and learn from one another, that they they can build better systems. If not, things may get "really dark" soon.
The first step to enabling cooperation is figuring out where the common ground is. Through this method, despite contrary beliefs, we may be able to find some degree of peace.
Great ideas in philosophy often come in dense packages. Then there is where the work of Marcus Aurelius.
(Getty Images)
Personal Growth
Meditations is a collection of the philosophical ideas of the Roman Emperor Marcus Aurelius.
Written as a series of notes to himself, the book is much more readable than the dry philosophy most people are used to.
The advice he gave to himself 2,000 years ago is increasingly applicable in our hectic, stressed-out lives.
The periodic table was a lot simpler at the beginning of the universe.
Videos
Michelle Thaller's "absolute favorite fact in the universe" is that we are made of dead stars.
The Big Bang, when it went off, produced basically three elements: hydrogen, helium, and lithium. Every atom more complex had to be formed inside a star. Over time, stars such as the sun produce things like carbon and oxygen.
They don't really get much more far off the periodic table than that. If you want to go any farther than the element iron, then you actually need a very violent explosion, a supernova explosion.
Big think's weekly newsletter.
Get smarter faster from the comfort of your inbox.
See our newsletter privacy policy
here
Most Popular
Most Recent
Big think's weekly newsletter.
Get smarter faster from the comfort of your inbox.
See our newsletter privacy policy
here
© Copyright 2007-2019 & BIG THINK, BIG THINK EDGE,
SMARTER FASTER trademarks owned by The Big Think, Inc. All rights reserved.