If the Pentagon Is Hiding Aliens from Us, the Zoo Hypothesis May Explain Why
An MIT astronomer famously explained why aliens haven't contacted us yet.
25 December, 2017
---
Recent revelations that the Pentagon had an actual alien-hunting division have rocked conspiracy theorists everywhere, adding fuel to the long-held beliefs of many that the government is hiding the truth from us. Luis Elizondo, the military intel official who headed the now-defunct "Advanced Aviation Threat Identification Program," which ran from 2009 until 2012, was so convinced by what he saw that he continued his search for E.T. until this day. He now has a UFO-research startup and alerted CNN that there's "compelling evidence" we are not alone.  
While Elizondo's evidence may be based on being privy to a number of unexplained encounters with flying objects, the aliens haven't made their presence very clear. If the universe contains at least two trillion galaxies full of billions of stars like our sun, shouldn't there be other complex life forms out there by now? It would only make sense. So "where is everybody?" as the Nobel laureate physicist Enrico Fermi famously asked about the absence of evidence and the high probability of alien existence.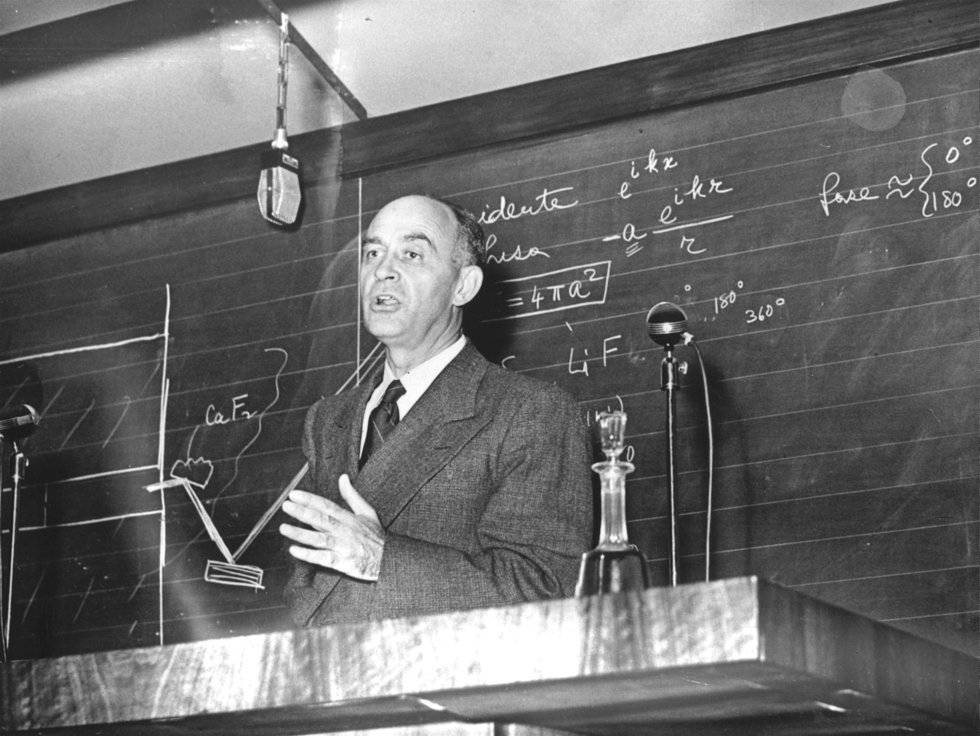 Professor Enrico Fermi (1901-1954), known for achieving the first controlled nuclear reaction, lecturing on the optical characteristics of neutrons at the Domegani Institute in Milan. (Photo by Keystone/Getty Images)
There are certainly many speculations about the possibility of aliens and their potential motives. It could be that there's been no contact because they are too far away, and we need for our technologies to catch up before we meet up. They could look like something else entirely so we can't even perceive them yet. Or maybe we underestimate the uniqueness and preciousness of humanity and we really are alone. But an idea formulated in the 70s takes a different swing at this compelling issue. 
The Zoo Hypothesis, proposed by the MIT radio astronomer John A. Ball in 1973, says that aliens may be avoiding contact with us on purpose, so as not to interfere with our evolution and the development of our societies. The human civilization could be essentially living in a "zoo" or a space wildlife sanctuary, where others populating the cosmos dare not go. By staying clear of us, they avoid interplanetary contamination.
Perhaps the aliens are waiting for us to reach a certain technological or moral point before they will talk to us. Or they may be simply trying to protect us and themselves. You've seen "Independence Day" - there may be a similar movie made thousands of light years away about us.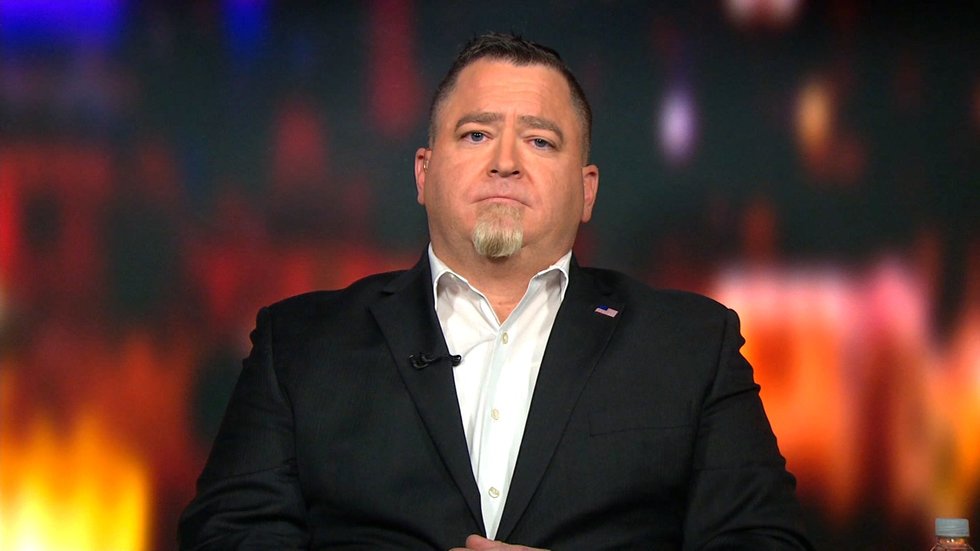 Luis Elizondo, former head of "Advanced Aviation Threat Identification Program, Credit: CNN.
This idea of the zoo hypothesis presumes that aliens would want to have some relatively benevolent system of belief - perhaps a universally-accepted law about how to treat lower-level cosmic inhabitants. One explanation could be that a higher intelligence would not want to limit the diversity of paths in the universe by somehow interfering with other beings.  
The hypothesis makes the most sense in a crowded universe, if there are many civilizations which set up rules by which they govern their coexistence. Of course, if there are many extraterrestrial players, it is also doubtful that one of them wouldn't have somehow contacted us, even if by accident. Maybe that's what the Earth's alien hunters are picking up on - random, unsanctioned interactions. 
Of course, if we put our tinfoil hats on, it also stands to reason that if there is some kind of Universe-wide law of non-interference with other species, someone at the Pentagon could be in on it.
For a more in-depth explanation of the zoo hypothesis, check out John A. Ball's paper "Extraterrestrial Intelligence:Where is Everybody?"
And here's what theoretical physicist Brian Greene thinks about the Fermi Paradox and the existence of intelligent life beyond Earth:
Lumina Foundation is partnering with Big Think to unearth the next large-scale, rapid innovation in post-high school education. Enter the competition here!
The keto diet can help with weight loss, but at what cost?
Pixabay
Surprising Science
In addition to weight loss, there are a few well-known side effects of the keto diet, some of which can be unpleasant.
Some side effects of the keto diet are bound to occur, though others only happen when the diet is implemented poorly.
The keto diet doesn't have to lead to a host of negative side effects, but anyone considering undertaking the diet over the long term should be especially careful.
Nikolaas Tinbergen's concept of "supernormal stimulus" explains why humans are attracted to a heightened version of reality.
(Photo: Walt Disney Pictures)
Mind & Brain
According to Pornhub's annual statistics, "hentai" and "cartoons" were among the most popular categories in 2018.
Such pornography is a supernormal stimulus, an artificial object that triggers an animal's instinctual response more intensely than natural analogs.
Supernormal stimuli not only explain our heightened response to pornography, but also art, junk food, and social media.
Finland and the U.S. have chosen opposing answers to the question of how much standardized testing is too much.
(Photo: Wikimedia Commons)
Politics & Current Affairs
Imperial China developed the first standardized tests for bureaucratic hopefuls.
Finland has all but done away with standardized tests, and its education system remains one of the best in the world.
The United States relies heavily on these tests and scores lower than Finland in academic rigor, yet provides a more balanced educational system for boys and girls, as well as immigrants
Big think's weekly newsletter.
Get smarter faster from the comfort of your inbox.
See our newsletter privacy policy
here
Most Popular
Most Recent
Big think's weekly newsletter.
Get smarter faster from the comfort of your inbox.
See our newsletter privacy policy
here
© Copyright 2007-2018 & BIG THINK, BIG THINK EDGE,
SMARTER FASTER trademarks owned by The Big Think, Inc. All rights reserved.