Why Einstein Thought a World Government Was a Good Idea
The idea of a world government has been a hot topic in the U.S. elections and throughout history.
23 October, 2016
During the last Presidential debate, Donald Trump wondered if Hilary Clinton supports "open borders," pointing to a Wikileaks-obtained email that seemed to suggest so. One part of the concern for him and his supporters is that Hilary Clinton is not tough enough on border security and trade negotiations, but perhaps a larger question is whether she would support the eventual formation of a world government, that would somehow absorb the United States.  
---
A segment of the American population fears the creation of a world government, thinking it will become some kind of totalitarian regime à la the Third Reich or Soviet Russia or a superstate out of Orwell's "1984". A logical consequence of such a government for these folks would be the curtailing of their freedoms. Probably no guns allowed. Universal health care. Too many taxes. Eventual dictatorship.  
While it may seem futuristic, the idea of a world government is thousands of years old. It's been considered by Ancient Egyptians, Chinese, and Greeks and has been batted around by many a conqueror and idealist. The best efforts towards an international government that we have currently are the United Nations and the European Union. Both have their detractors and serious issues. The recent Brexit from the EU by Great Britain has shown a strong level of dissatisfaction with a bureaucratic and not-equally-beneficial supranational union.  
One potential advantage of a world government could be a universally-imposed regulatory system. Everyone, the world over, would be responsible for achieving the same standards for product quality and safety, pollution, conflict resolution, etc. There would be no need for a national defense budget for the former countries, freeing up that money for other projects. Of course, less trade barriers too. 
Other things you could conceivably do better if you had a world government - addressing global threats, like disasters, wars, comets, epidemics, you name it. You would also have a greater sharing of knowledge among former countries, raising the overall standard of living and scientific advancement.
Interestingly, one proponent of a world government was Albert Einstein. He saw overzealous patriotism as one of the causes of World Wars.
"As a citizen of Germany, I saw how excessive nationalism can spread like a disease, bringing tragedy to millions,"  he wrote in 1947.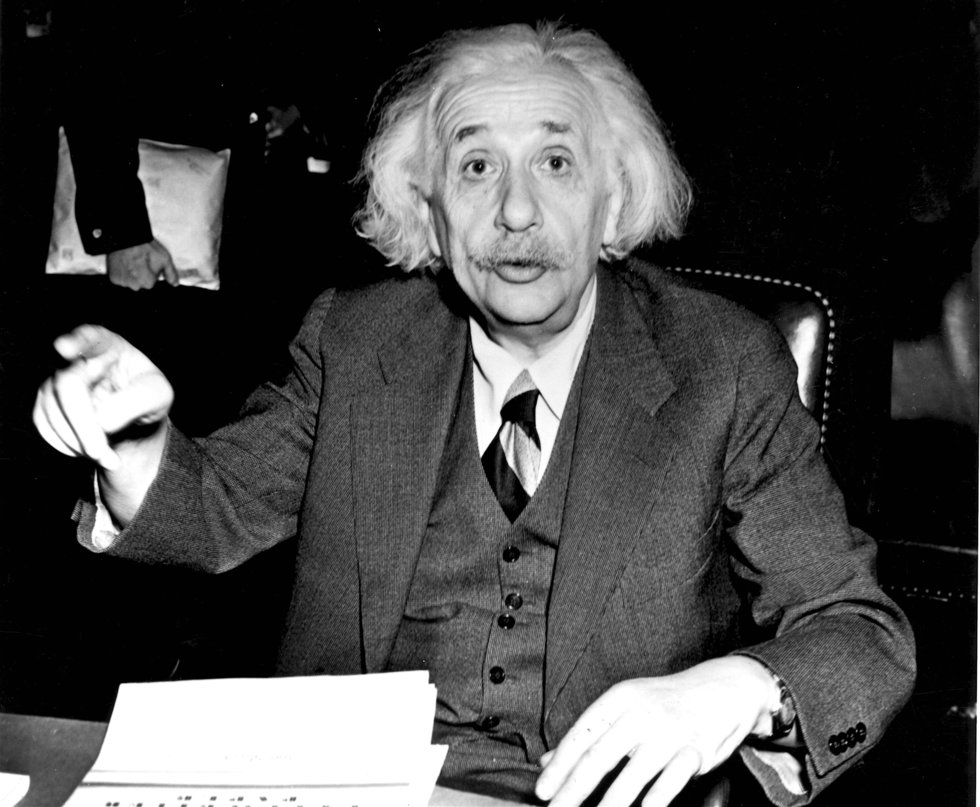 Albert Einstein in 1946. (Photo by Central Press/Getty Images)
He regarded nationalism as a "disease" and wanted to see a world without borders, with one international government having power over individual states. Even during World War I, he supported the possible creation of "United States of Europe", and was very much on board the formation of the League of Nations in 1919, and the subsequent United Nations, which came about in 1945.
He predicted limitations on the power of the U.N., which have proven to be correct. He saw an advisory organization that answers to national governments as ultimately being toothless, unable to stop wars or have significant power. Only a world government could have that level of impact. 
Einstein already considered himself as a world citizen, saying: 
"I am by heritage a Jew, by citizenship a Swiss, and by makeup a human being, and only a human being, without any special attachment to any state or national entity whatsoever."
Whether the world is ultimately headed for a global government or perhaps one governed by giant corporate entities remains to be seen. Nationalism is still a force to be reckoned with as evidenced by popular nationalist movements in the United States and across Europe.
Pfizer's partnerships strengthen their ability to deliver vaccines in developing countries.
Susan Silbermann, Global President of Pfizer Vaccines, looks on as a health care worker administers a vaccine in Rwanda. Photo: Courtesy of Pfizer.
Sponsored
Community healthcare workers face many challenges in their work, including often traveling far distances to see their clients
Pfizer is helping to drive the UN's sustainable development goals through partnerships.
Pfizer partnered with AMP and the World Health Organization to develop a training program for healthcare workers.
The best-selling author tells us his methods.
Videos
James Patterson has sold 300 million copies of his 130 books, making him one of the most successful authors alive today.
He talks about how some writers can overdo it by adding too much research, or worse, straying from their outline for too long.
James' latest book, The President is Missing, co-written with former President Bill Clinton, is out now.

Progressive America would be half as big, but twice as populated as its conservative twin.
Image: Dicken Schrader
Strange Maps
America's two political tribes have consolidated into 'red' and 'blue' nations, with seemingly irreconcilable differences.
Perhaps the best way to stop the infighting is to go for a divorce and give the two nations a country each
Based on the UN's partition plan for Israel/Palestine, this proposal provides territorial contiguity and sea access to both 'red' and 'blue' America
It's the first time the association hasn't hired a comedian in 16 years.
(Photo by Anna Webber/Getty Images for Vulture Festival)
Culture & Religion
The 2018 WHCA ended in controversy after comedian Michelle Wolf made jokes some considered to be offensive.
The WHCA apologized for Wolf's jokes, though some journalists and many comedians backed the comedian and decried arguments in favor of limiting the types of speech permitted at the event.
Ron Chernow, who penned a bestselling biography of Alexander Hamilton, will speak at next year's dinner.
Big think's weekly newsletter.
Get smarter faster from the comfort of your inbox.
See our newsletter privacy policy
here
Most Popular
Most Recent
Big think's weekly newsletter.
Get smarter faster from the comfort of your inbox.
See our newsletter privacy policy
here
© Copyright 2007-2018 & BIG THINK, BIG THINK EDGE,
SMARTER FASTER trademarks owned by The Big Think, Inc. All rights reserved.