The 1% spent more on art than on wine last year. Yay?
The report, released by "advisors to the wealthy," shows what the rich spend their investment money on. Hint: It's not factories.
23 March, 2018
Those in the club that includes those worth over $30 million usually spend their investment dollars on wine. But last year? 
---
Art. 
In times of economic disparity, these folks invest in things like that; it's actually a clear indication that giving even more wealth to the top doesn't translate to jobs, but giving a tax break—or, say, an increase in wages—to poor and middle-class folks would. 
One of them, Entrepreneur and Venture Capitalist Nick Hanauer, once summed it up nicely:
"We plutocrats need to get this trickle-down economics thing behind us; this idea that the better we do, the better everyone else will do. It's not true. How could it be? I earn 1,000 times the median wage, but I do not buy 1,000 times as much stuff, do I?"
The annual Wealth Report illustrates what the wealthy are buying for investment purposes, revealing that art came in first in 2017 with 21% growth, followed by wine. Not necessarily for drinking, but primarily for investment. You know... like ya do.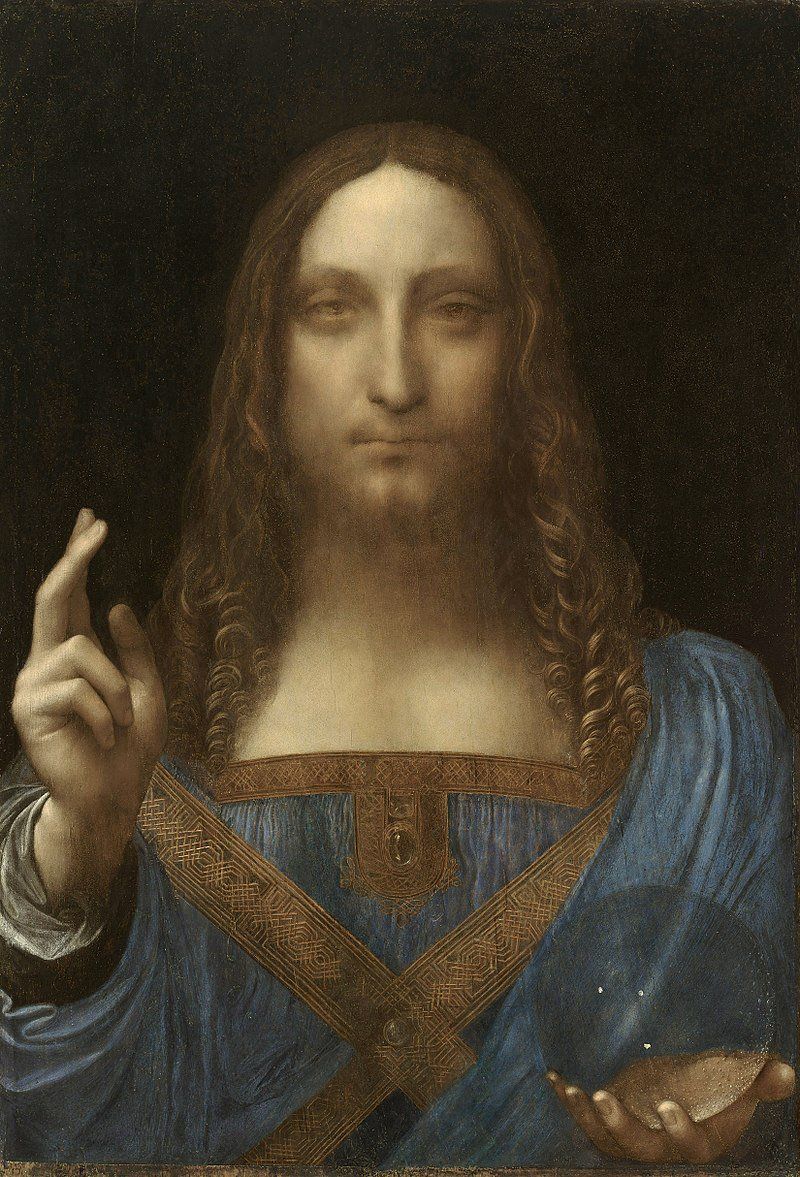 What helped push art into the top category? A Leonardo da Vinci painting called Salvator Mundi, which went for $450,000,000. Yep; 450 million.
The other notable work of art that added to the art category as an increased investment last year was the most expensive ever by a U.S. artist; "Untitled" by Jean-Michael Basquiat, at $110.5 million.
In 2016, wine was the top investment for wealthy individuals, seeing a 24% growth, and it was in second place in 2017 with an increase of 11% over the previous year.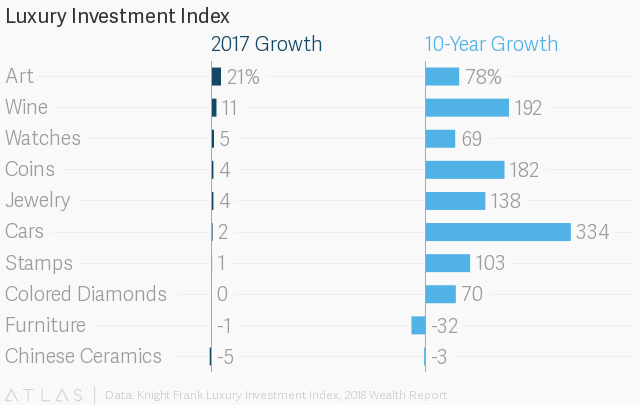 So… wine, art, and 3rd, 4th, 5th on the list are watches, rare coins, and jewelry—pretty much the definition of luxury investments right there. 
What'll it be next year? 
I will predict, based on where things are headed right now: Lawyers. Whoops… people are not on this list.
Womp womp.
A new study estimated the untapped potential of wind energy across Europe.
Pixabay
Surprising Science
A new report calculated how much electricity Europe could generate if it built onshore wind farms on all of its exploitable land.
The results indicated that European onshore wind farms could supply the whole world with electricity from now until 2050.
Wind farms come with a few complications, but the researchers noted that their study was meant to highlight the untapped potential of the renewable energy source in Europe.
French newspapers report that the trial hasn't lived up to expectations.
Image source: Charly Triballeau / AFP / Getty Images
Technology & Innovation
The French government initially invested in a rural solar roadway in 2016.
French newspapers report that the trial hasn't lived up to expectations.
Solar panel "paved" roadways are proving to be inefficient and too expensive.
You want one. Now you may be able to survive one.
Technology & Innovation
Cats live in a quarter of Western households.
Allergies to them are common and can be dangerous.
A new approach targets the primary trouble-causing allergen.