The 1% spent more on art than on wine last year. Yay?
The report, released by "advisors to the wealthy," shows what the rich spend their investment money on. Hint: It's not factories.
23 March, 2018
Those in the club that includes those worth over $30 million usually spend their investment dollars on wine. But last year? 
---
Art. 
In times of economic disparity, these folks invest in things like that; it's actually a clear indication that giving even more wealth to the top doesn't translate to jobs, but giving a tax break—or, say, an increase in wages—to poor and middle-class folks would. 
One of them, Entrepreneur and Venture Capitalist Nick Hanauer, once summed it up nicely:
"We plutocrats need to get this trickle-down economics thing behind us; this idea that the better we do, the better everyone else will do. It's not true. How could it be? I earn 1,000 times the median wage, but I do not buy 1,000 times as much stuff, do I?"
The annual Wealth Report illustrates what the wealthy are buying for investment purposes, revealing that art came in first in 2017 with 21% growth, followed by wine. Not necessarily for drinking, but primarily for investment. You know... like ya do.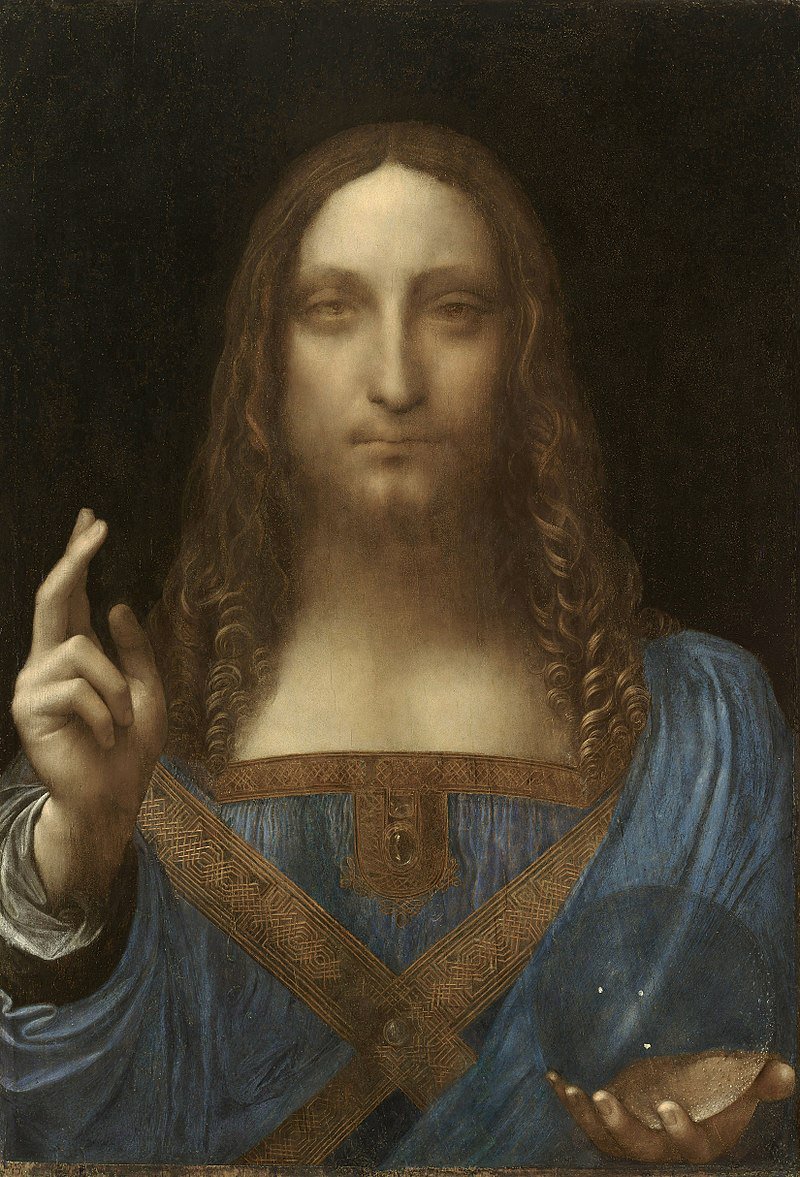 What helped push art into the top category? A Leonardo da Vinci painting called Salvator Mundi, which went for $450,000,000. Yep; 450 million.
The other notable work of art that added to the art category as an increased investment last year was the most expensive ever by a U.S. artist; "Untitled" by Jean-Michael Basquiat, at $110.5 million.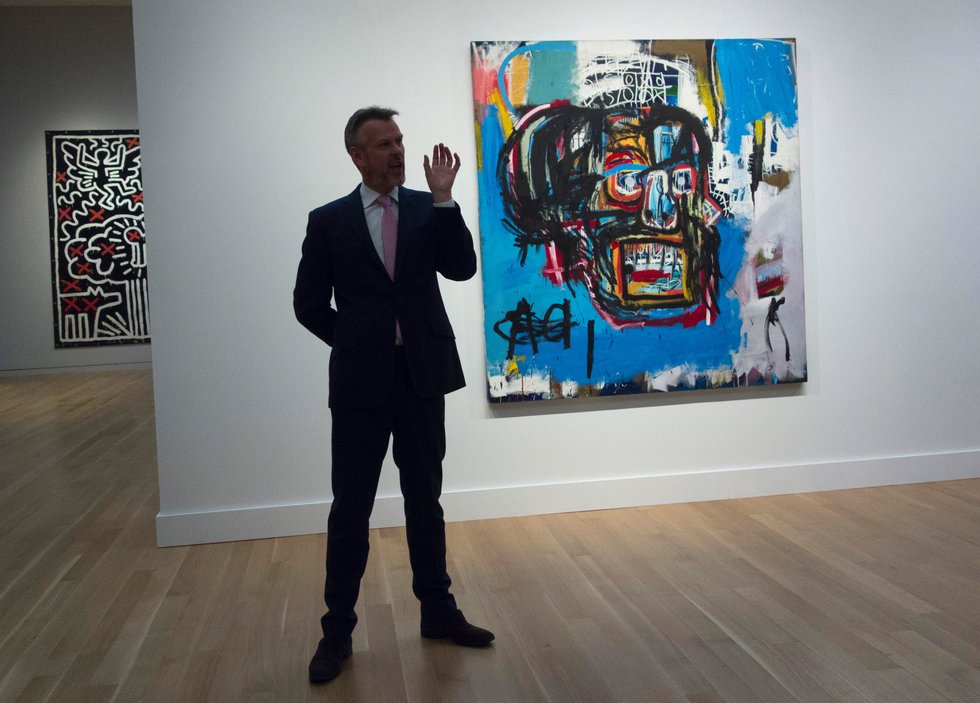 In 2016, wine was the top investment for wealthy individuals, seeing a 24% growth, and it was in second place in 2017 with an increase of 11% over the previous year.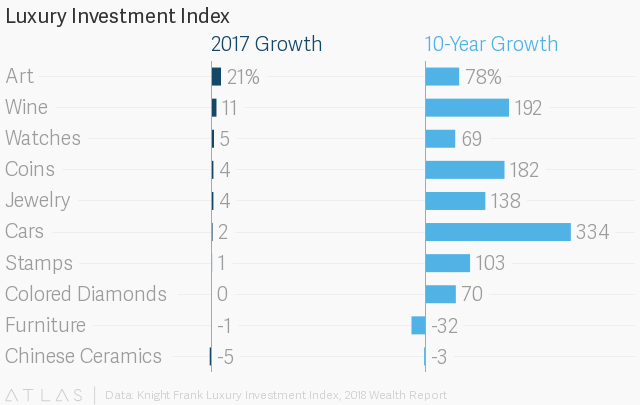 So… wine, art, and 3rd, 4th, 5th on the list are watches, rare coins, and jewelry—pretty much the definition of luxury investments right there. 
What'll it be next year? 
I will predict, based on where things are headed right now: Lawyers. Whoops… people are not on this list.
Womp womp.
The way that you think about stress can actually transform the effect that it has on you – and others.
Big Think Edge
Stress is contagious, and the higher up in an organization you are the more your stress will be noticed and felt by others.
Kelly McGonigal teaches "Reset your mindset to reduce stress" for Big Think Edge.

Subscribe to Big Think Edge before we launch on March 30 to get 20% off monthly and annual memberships.
These quick bursts of inspiration will brighten your day in 10 minutes or less.

Explore a legendary philosopher's take on how society fails to prepare us for education and progress.
Alan Watts.
Personal Growth
Alan Watts was an instrumental figure in the 1960s counterculture revolution.
He believed that we put too much of a focus on intangible goals for our educational and professional careers.
Watts believed that the whole educational enterprise is a farce compared to how we should be truly living our lives.
How can we use the resources that are already on the Moon to make human exploration of the satellite as economical as possible?
The All-Terrain Hex-Limbed Extra-Terrestrial Explorer (ATHLETE), a prototype heavy-lift utility vehicle to support future human exploration of extraterrestrial surfaces, at right, is parked beside the Habitat Demonstration Unit - Pressurized Excursion Module (HDU-PEM), at left, a concept off-Earth living and work quarters for astronauts stationed on asteroids, the moon or Mars, 15 September 2010. Photo by: ROBYN BECK/AFP/Getty Images
Technology & Innovation
If you were transported to the Moon this very instant, you would surely and rapidly die. That's because there's no atmosphere, the surface temperature varies from a roasting 130 degrees Celsius (266 F) to a bone-chilling minus 170 C (minus 274 F). If the lack of air or horrific heat or cold don't kill you then micrometeorite bombardment or solar radiation will. By all accounts, the Moon is not a hospitable place to be.

Big think's weekly newsletter.
Get smarter faster from the comfort of your inbox.
See our newsletter privacy policy
here
Most Popular
Most Recent
Big think's weekly newsletter.
Get smarter faster from the comfort of your inbox.
See our newsletter privacy policy
here
© Copyright 2007-2018 & BIG THINK, BIG THINK EDGE,
SMARTER FASTER trademarks owned by The Big Think, Inc. All rights reserved.