How much it's going to cost you to find love online
The online dating world has become more and more profitable as single people search for love.
23 June, 2018
---
Over a 10 year span, there have been increases in the cost for singles to mingle, with the rise of inflation for in-person dates (i.e. movie tickets, meals, etc) and the popularity of paid relationship models, like Match.com or eHarmony. The average cost of dating has gone up about 52 percent - and that's before you pay to swipe.
The average dating site (which includes partial-free sites, like Tinder and OkCupid) make an average of $77 per user on the site due to ad revenue.
National consumer reports show that online dating services are a quickly expanding market, with an annual growth rate of 3.1 percent.
That's a lot of money just to search for a date.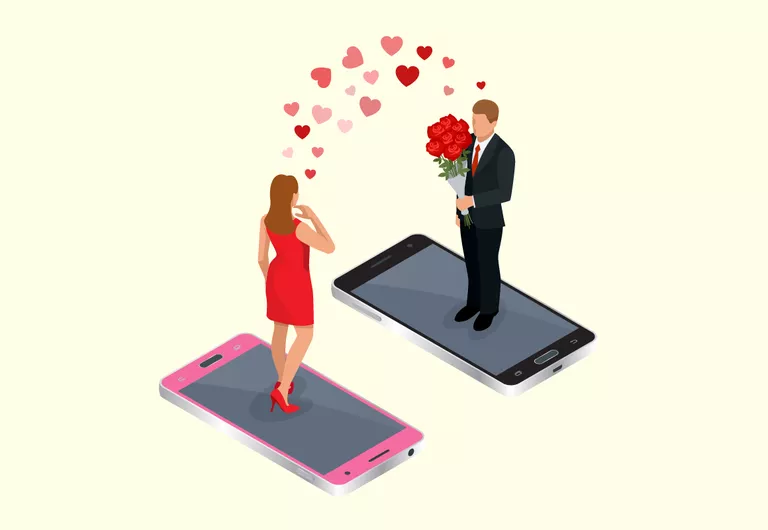 Online dating services are getting rich off of you searching for love. Courtesy Shutterstock
What this means for your wallet
eHarmony and Match cost approximately $39.95 per month for a 6-month contract, not including coupons. In 2008, it cost approximately $50 to take someone on a date, and in 2018 it's about $101 - which is a 52 percent increase, not even taking into account monthly membership fees or higher costs of living.
The average dater spends $239 a year just to be on dating sites, many using promotions and coupons to subscribe. That means if you're going out on 4 dates a month, you're looking at over $5,000 a year to search for love. Then, once you've found the person you want to promise forever to (or not,) you're looking at a total price tag of $72,000 from "hello" to "I Do."
By 2022, the number of online daters is expected to grow to 10.3 million in the U.S. alone. The U.S. market for dating services will be $1,940M by then, as well. More and more people are willing to dish out a monthly fee to find the one for them. It seems there really are plenty of fish in the sea out there.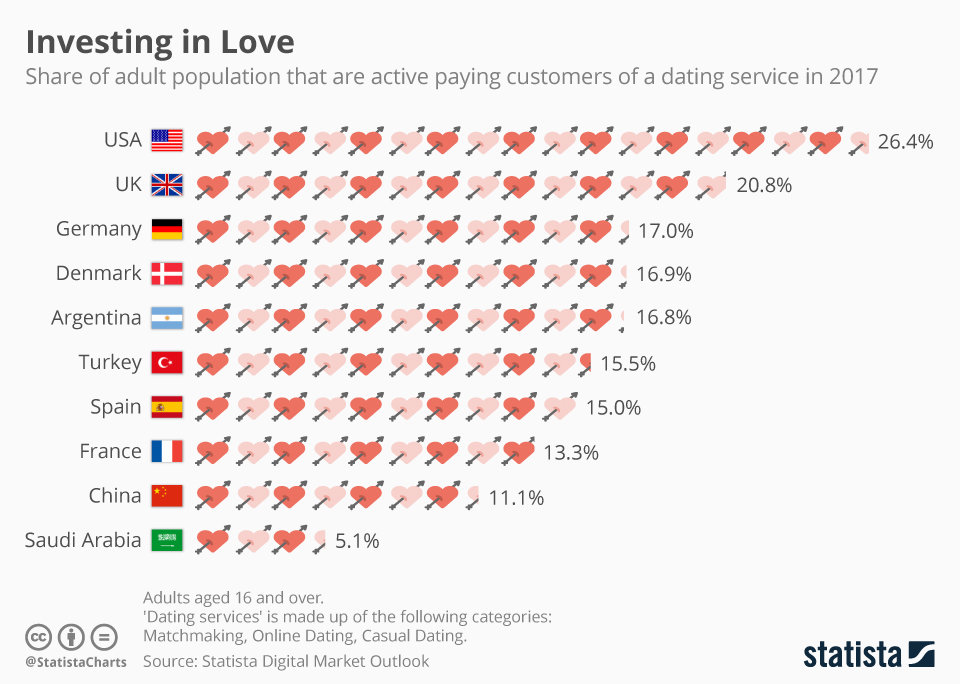 Online dating in the U.S. by the numbers
The United States leads the world in the sheer number of online daters.
U.S. daters are more willing to shell out money to find the one. 26.4% of users are actively paying customers for subscription-based matchmaking platforms.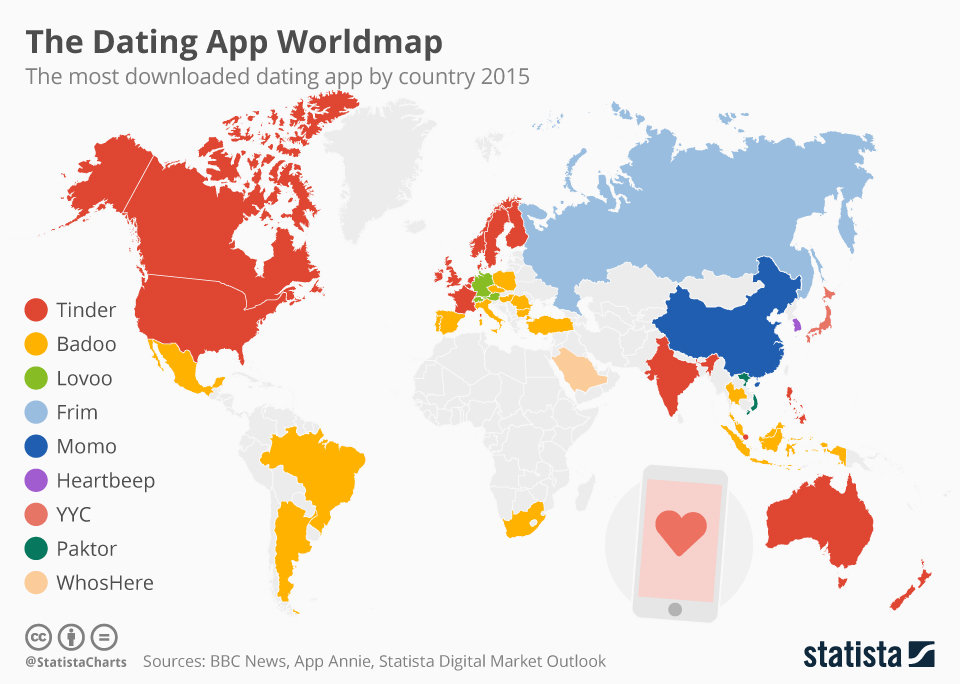 Stats of note:
As of 2018, the revenue for online dating services amounts to $1,714 million in the U.S.

The average revenue each platform makes per user is $77.22, including partial-free sites

43.2% of users on online dating platforms are in the 25-34 age range, with 35-44 year-olds making up 32.9%

46.6% of users who engage in online dating services are in the "high income" bracket

As of 2017, the online dating field is 69% male and 31% female

In terms of the global market, the U.S. leads the world in revenue gained from online daters, with China coming in second at $991M in annual revenue.
Finding love in a sea of options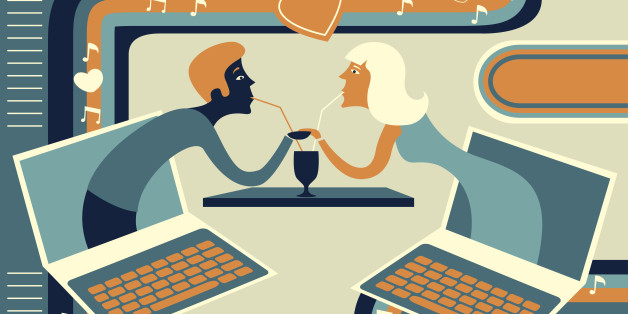 The market for online dating services is bigger than ever - and growing. Courtesy Getty Images
More users are on Tinder than any other platform. Tinder, which commonly has a reputation for hookups, is a location-based dating app that allows users to swipe left if they don't like someone and swipe right if they do. If both parties swipe right, then it's a match, and the online flirting can commence. Most of the other free sites operate the same way, in which you swipe to match with someone based on their looks.
Other platforms, like OkCupid, eHarmony and Match.com use an algorithm to pair you with someone based on key traits that you rank, like interests, beliefs, and overall compatibility. From there you can look through matches and see who fits your preferred overall esthetic.
By age bracket and ethnicity, there seems to be a very neutral outlook of online dating apps. There are things that dating sites won't tell you, like how you're more likely to get a better match if you pay - or how Cupid might not be as good a matchmaker as we all thought. That hasn't stopped online dating from becoming part of our very culture.
In the U.S. over the past 12 months, 23% of all internet users have used online dating services. It behooves these sites to market themselves well, as the average dater is wealthy, urban, and brand-aware, which makes them appealing to advertisers.

Swiping has become the new bar pickup. Courtesy Consumer Reports
While there is quite a lot of information and science out there on how dating algorithms work, the general idea is to pair people based on things they say they like. Then, you let people be as vain as their hearts desire, matching and chatting if they like the look of the other person.
While you'd have to try them out for yourself to see which platform you like more or which one is the best, there's something to be said for both exclusivity and popularity.
Experts suggest revamping your dating profile every couple of months to boost your chances of finding a prospective date. These suggestions usually include things like removing selfies, updating photos, using important keywords and staying active on the sites.
There is good news, though: If you meet someone off of a dating platform, you have a better chance of actually tying the knot.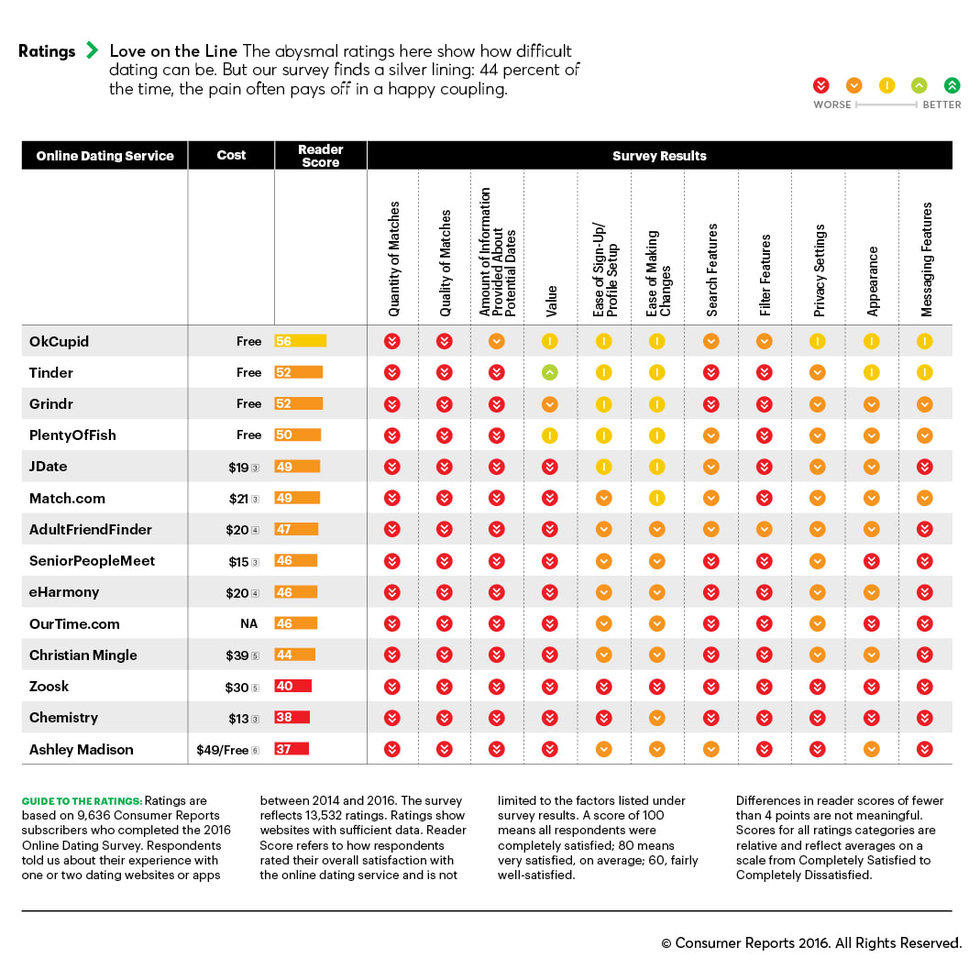 Pfizer's partnerships strengthen their ability to deliver vaccines in developing countries.
Susan Silbermann, Global President of Pfizer Vaccines, looks on as a health care worker administers a vaccine in Rwanda. Photo: Courtesy of Pfizer.
Sponsored
Community healthcare workers face many challenges in their work, including often traveling far distances to see their clients
Pfizer is helping to drive the UN's sustainable development goals through partnerships.
Pfizer partnered with AMP and the World Health Organization to develop a training program for healthcare workers.
It's the first time the association hasn't hired a comedian in 16 years.
(Photo by Anna Webber/Getty Images for Vulture Festival)
Culture & Religion
The 2018 WHCA ended in controversy after comedian Michelle Wolf made jokes some considered to be offensive.
The WHCA apologized for Wolf's jokes, though some journalists and many comedians backed the comedian and decried arguments in favor of limiting the types of speech permitted at the event.
Ron Chernow, who penned a bestselling biography of Alexander Hamilton, will speak at next year's dinner.
A glass of juice has as much sugar, ounce for ounce, as a full-calorie soda. And those vitamins do almost nothing.
popular
Quick: think back to childhood (if you've reached the scary clown you've gone too far). What did your parents or guardians give you to keep you quiet? If you're anything like most parents, it was juice. But here's the thing: juice is bad for you. 
A study on flies may hold the key to future addiction treatments.
Scott Barbour/Getty Images
Mind & Brain
A new study suggests that drinking alcohol can affect how memories are stored away as good or bad.
This may have drastic implications for how addiction is caused and how people recall intoxication.
The findings may one day lead to a new form of treatment for those suffering from addiction.
Big think's weekly newsletter.
Get smarter faster from the comfort of your inbox.
See our newsletter privacy policy
here
Most Popular
Most Recent
Big think's weekly newsletter.
Get smarter faster from the comfort of your inbox.
See our newsletter privacy policy
here
© Copyright 2007-2018 & BIG THINK, BIG THINK EDGE,
SMARTER FASTER trademarks owned by The Big Think, Inc. All rights reserved.