California Welcomes Rainstorms But Drought Concerns Still Resonant
A five-day downpour is a huge blessing for parched Californians suffering through a monumental drought, but experts warn not to get hopes too high any time soon. This is merely a drop in the bucket compared to what would be needed to reverse a 3-year drying trend.
05 December, 2014
I'm a native Californian so naturally I'm concerned about the massive drought currently taking a state that looks like this:
---
and instead making it look like this: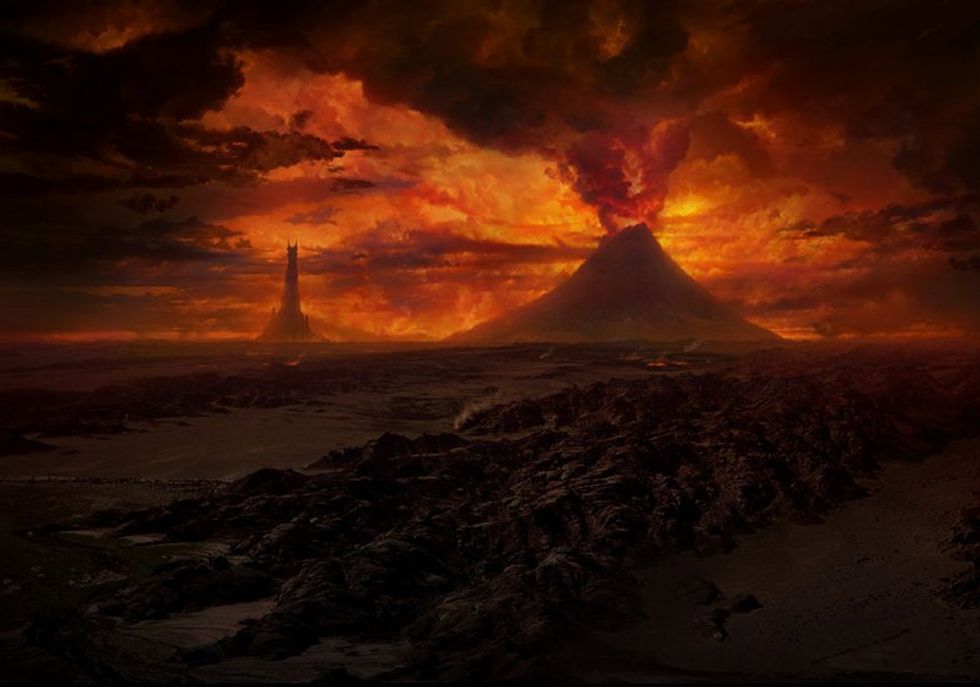 Okay, so there's a minor exaggeration there. Regardless, we've written at length over the past year all about California's recent record dryness. One thing we haven't written much about is rain. Luckily for residents of the Golden State, they just got a ton of it. 
"On Tuesday, downtown Los Angeles experienced the most rainfall in a single day since records have been kept – 1.21 inches of rain. Santa Barbara has seen more than two inches, while Monterey County has taken in six."
The problem is that five days worth of rain, a large amount by almost any measure, is hardly going to make a dent in the drought. From Gloria Goodale of CSM:
"Even as drought-weary Californians are basking in a five-day downpour, they are largely savvy enough to know that this storm – no matter how mighty – is not enough to turn the tide for a region engulfed in a historic three-year dry spell."
Some officials were hoping that this year's El Niño system would quench California's thirst but that faith has since been extinguished by the tepid warming of coastal waters. A weak El Niño is a tough pill to swallow for a state in which 80% of the land is experiencing what meteorologists consider extreme drought. It would take 150% of average annual rainfall over the coming winter (California's wet season) to stave off the dryness. That's not happening any time soon.
If and when nature decides to end this drought, Californians will have hopefully gotten much better at conserving resources. Water-saving efforts are mandated and in place throughout the state. It's the first major step of restructuring life in a state now defined by extremely dry conditions.
Read more at CSM
Photo credit: Mr Twister / Shutterstock
Who is to blame for the U.S.'s dismal college graduation rate? "Radical" educator Dennis Littky has a hunch.
Sponsored by Charles Koch Foundation
COVID-19 has magnified the challenges that underserved communities face with regard to higher education, such as widening social inequality and sky-high tuition.
At College Unbound, where I am president, we get to know students individually to understand what motivates them, so they can build a curriculum based on goals they want to achieve.
My teaching mantra: Everything is permitted during COVID-19. Everything is permitted during COVID-19. Everything is permitted during COVID-19.
Meteorologists propose a stunning new explanation for the mysterious events in the Bermuda Triangle.
Surprising Science
One of life's great mysteries, the Bermuda Triangle might have finally found an explanation. This strange region, that lies in the North Atlantic Ocean between Bermuda, Miami and San Juan, Puerto Rico, has been the presumed cause of dozens and dozens of mind-boggling disappearances of ships and planes.
Did you know that shifting to a positive perspective on aging can add 7.5 years to your life? Or that there is a provable U-curve of happiness that shows people get happier after age 50?
Sweden tops the ranking for the third year in a row.
AXEL SCHMIDT/DDP/AFP via Getty Images
Technology & Innovation
What does COVID-19 mean for the energy transition? While lockdowns have caused a temporary fall in CO2 emissions, the pandemic risks derailing recent progress in addressing the world's energy challenges.
Culture & Religion
Neo's superhuman powers were only inside of The Matrix. The outside world offered a different reality.
Scroll down to load more…