In Turkey, Darwin is being removed from textbooks
Some parts of the world are going backward right now. Where will it leave us?
13 September, 2018
A copy of Darwin's "Origin of Species" in front of a stone bust of Charles Darwin at London's Natural History Museum. Soon, references to the pioneering biologist and his theory of evolution will be removed from Turkish textbooks (SHAUN CURRY/AFP/Getty Im
Science education is being attacked in several countries at the same time, including right here in the good ol' U. S. of A. 
---
The latest? The country of Turkey has banned the teaching of evolution and even the mention of natural selection and Charles Darwin from the biology textbooks of secondary school children. The law was passed to make such changes soon after an attempted political coup in 2016. Since that move, the country's government has moved toward a much more authoritarian model—one that regards religious fundamentalism above science and schools. Erdogan's government is also creating a massive refugee crisis as those who do not wish to live under sharia law escape the country, mainly to Greece. 
The move to the hard right has even included armed vehicles entering University property to round people up, the raiding of libraries on campuses, and more. Terrifying times, indeed.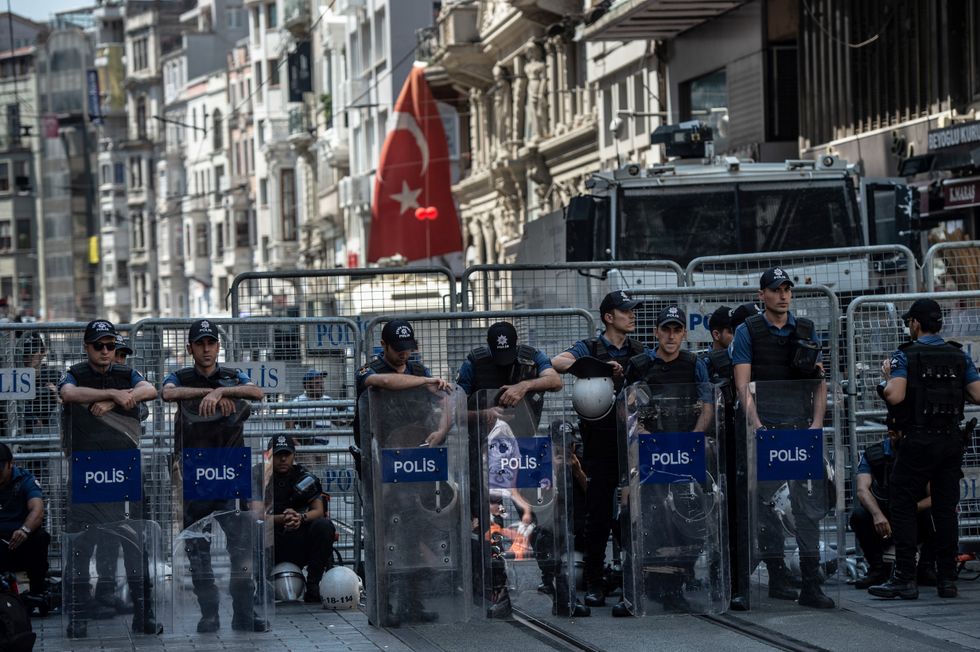 This has been accompanied by a sharp rise in the number of religious schools across the country—at least a 10-fold increase since 2002—many of which are located where there simply are no other schools available, so students have no choice. 
In a New Scientist op-ed, journalist Rachel Jolley lays it out quite plainly:
"These trends are part of a shift by the current Turkish government away from the fact-based education and society envisaged and introduced by Turkey's moderniser and first president Kemal Atatürk in the 1920s and 30s. Index, a global publishing and campaigning organisation on free expression, has also charted the pressures Turkish academics are under in its Turkey Uncensored project."  
The pandemic reminds us that our higher education system, with all its flaws, remains a key part of our strategic reserve.
Sponsored by Charles Koch Foundation
America's higher education system is under great scrutiny as it adapts to a remote-learning world. These criticisms will only make higher ed more innovative.
While there are flaws in the system and great challenges ahead, higher education has adapted quickly to allow students to continue learning. John Katzman, CEO of online learning organization Noodle Partners, believes this is cause for optimism not negativity.
Universities are pillars of scientific research on the COVID-19 frontlines, they bring facts in times of uncertainty and fake news, and, in a bad economy, education is a personal floatation device.
Meteorologists propose a stunning new explanation for the mysterious events in the Bermuda Triangle.
Surprising Science
One of life's great mysteries, the Bermuda Triangle might have finally found an explanation. This strange region, that lies in the North Atlantic Ocean between Bermuda, Miami and San Juan, Puerto Rico, has been the presumed cause of dozens and dozens of mind-boggling disappearances of ships and planes.
A debate is raging inside and outside of churches.
Photo by Sandy Huffaker / AFP via Getty Images
Culture & Religion
Over 1,200 pastors in California claim they're opening their churches this week against state orders.
While church leaders demand independence from governmental oversight, 9,000 Catholic churches have received small business loans.
A number of re-opened churches shut back down after members and clergy became infected with the novel coronavirus.
An MIT system uses wireless signals to measure in-home appliance usage to better understand health tendencies.
John Moore/Getty Images
Technology & Innovation
For many of us, our microwaves and dishwashers aren't the first thing that come to mind when trying to glean health information, beyond that we should (maybe) lay off the Hot Pockets and empty the dishes in a timely way.
Scroll down to load more…