How SCOTUS nominee Brett Kavanaugh dissented on the 'Blackfish' SeaWorld case
The killer whale involved in the incident, Tilikum, has been involved in three deaths of humans while in captivity.
10 July, 2018
Brett Kavanaugh, circuit judge of the U.S. Court of Appeals in Washington, D.C., is the nominee to replace Supreme Court Justice Anthony Kennedy. 
---
He was also one of three judges who oversaw SeaWorld's appeal of citations the company received because of the death of killer whale trainer Dawn Brancheau in 2010 when she was drowned and dismembered by a killer whale named Tilikum after a performance.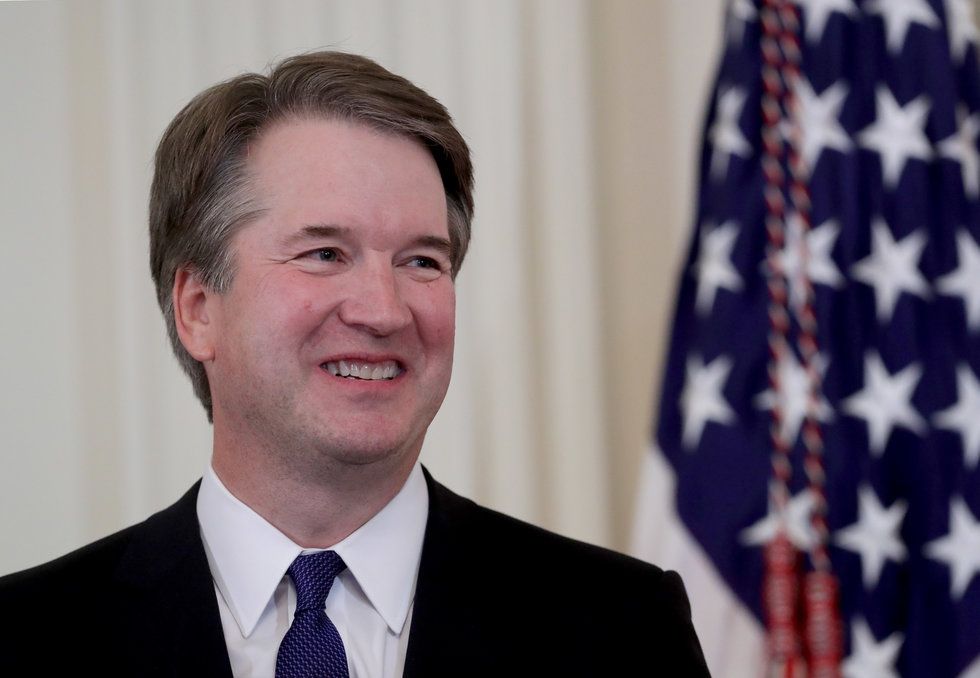 U.S. Circuit Judge Brett M. Kavanaugh looks on as U.S. President Donald Trump introduces him as his nominee to the United States Supreme Court during an event in the East Room of the White House July 9, 2018 in Washington, DC. (Photo by Chip Somodevilla/Getty Images)
The penalty involved? $70,000… which, well, isn't much for the life of an individual. It was for the willful violation of Occupational Safety and Health Administration (OSHA) regulations on the part of SeaWorld itself. 
After SeaWorld appealed the decision, it went before Chief Judge Merrick Garland (remember him?) and Circuit Judge Judith Rogers. The case was all about how the company safeguards killer whale trainers. 
Both Garland and Rogers, in their majority opinion, argued that SeaWorld should have done more to protect employees from workplace hazards.
"There was substantial record evidence that SeaWorld recognized its precautions were inadequate to prevent serious bodily harm or even death to its trainers and that the residual hazard was preventable," Justice Rogers wrote in the 2014 majority opinion.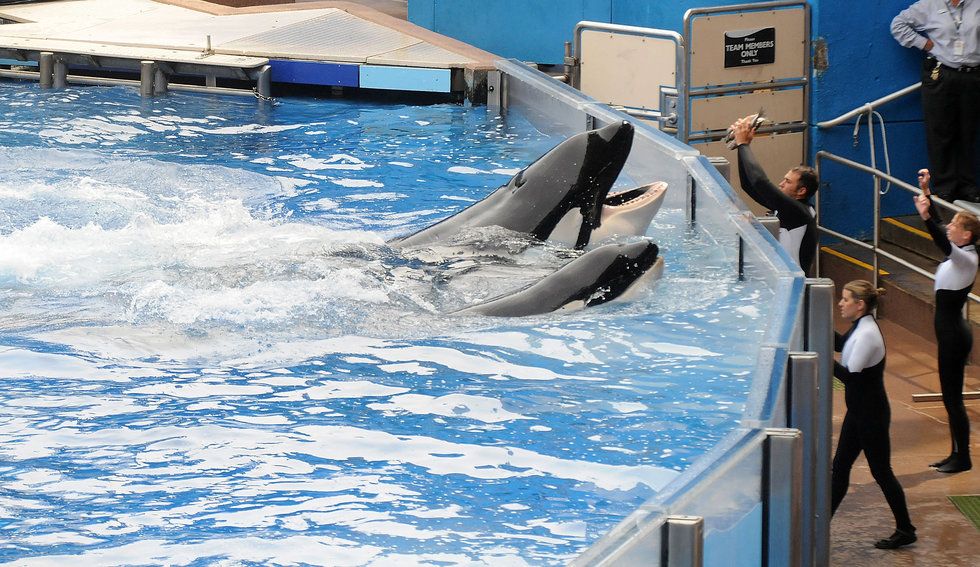 Guests watch an orca display near the exit of SeaWorld February 24, 2010 in Orlando, Florida. This is the third human death associated with Tilikum the whale. (Photo by Matt Stroshane/Getty Images)
In a telling bit about Kavanaugh's pro-business reasoning, he argued in a dissenting opinion that those who train killer whales were basically no different than professional athletes and racing drivers; basically, their jobs were risky by design, so they deserved no such protection.
His opinion read, in part, that the Department of Labor "Cannot reasonably distinguish close contact with whales at SeaWorld from tackling in the NFL or speeding in NASCAR. The Department's sole justification for the distinction is that SeaWorld could modify… its shows to eliminate close contact with whales without going out of business. But so too, the NFL could ban tackling or punt returns or blocks below the waist. And likewise, NASCAR could impose a speed limit during its races. But the Department has not claimed that it can regulate those activities. So that is not a reasonable way to distinguish sports from SeaWorld."
It did not appear in Kavanaugh's dissent that he considered the fact that this was the third human death that this particular orca had been involved in while in captivity. 
What can 3D printing do for medicine? The "sky is the limit," says Northwell Health researcher Dr. Todd Goldstein.
Northwell Health
Sponsored by Northwell Health
Medical professionals are currently using 3D printers to create prosthetics and patient-specific organ models that doctors can use to prepare for surgery.
Eventually, scientists hope to print patient-specific organs that can be transplanted safely into the human body.
Northwell Health, New York State's largest health care provider, is pioneering 3D printing in medicine in three key ways.
Torn between absolutism on the left and the right, classical liberalism—with its core values of compassion and incremental progress whereby the once-radical becomes the mainstream—is in need of a good defense. And Adam Gopnik is its lawyer.
Think Again Podcasts
Liberalism as "radical pragmatism"
Intersectionality and civic discourse
How "a thousand small sanities" tackled drunk driving, normalized gay marriage, and could control gun violence
As Game of Thrones ends, a revealing resolution to its perplexing geography.
Strange Maps
The fantasy world of Game of Thrones was inspired by real places and events.
But the map of Westeros is a good example of the perplexing relation between fantasy and reality.
Like Britain, it has a Wall in the North, but the map only really clicks into place if you add Ireland.
The lost practice of face-to-face communication has made the world a more extreme place.
Videos
The world was saner when we spoke face-to-face, argues John Cameron Mitchell. Not looking someone in the eye when you talk to them raises the potential for miscommunication and conflict.
Social media has been an incredible force for activism and human rights, but it's also negatively affected our relationship with the media. We are now bombarded 24/7 with news that either drives us to anger or apathy.
Sitting behind a screen makes polarization worse, and polarization is fertile ground for conspiracy theories and fascism, which Cameron describes as irrationally blaming someone else for your problems.
Big think's weekly newsletter.
Get smarter faster from the comfort of your inbox.
See our newsletter privacy policy
here
Most Popular
Most Recent
Big think's weekly newsletter.
Get smarter faster from the comfort of your inbox.
See our newsletter privacy policy
here
© Copyright 2007-2019 & BIG THINK, BIG THINK EDGE,
SMARTER FASTER trademarks owned by The Big Think, Inc. All rights reserved.