How SCOTUS nominee Brett Kavanaugh dissented on the 'Blackfish' SeaWorld case
The killer whale involved in the incident, Tilikum, has been involved in three deaths of humans while in captivity.
10 July, 2018
Brett Kavanaugh, circuit judge of the U.S. Court of Appeals in Washington, D.C., is the nominee to replace Supreme Court Justice Anthony Kennedy. 
---
He was also one of three judges who oversaw SeaWorld's appeal of citations the company received because of the death of killer whale trainer Dawn Brancheau in 2010 when she was drowned and dismembered by a killer whale named Tilikum after a performance.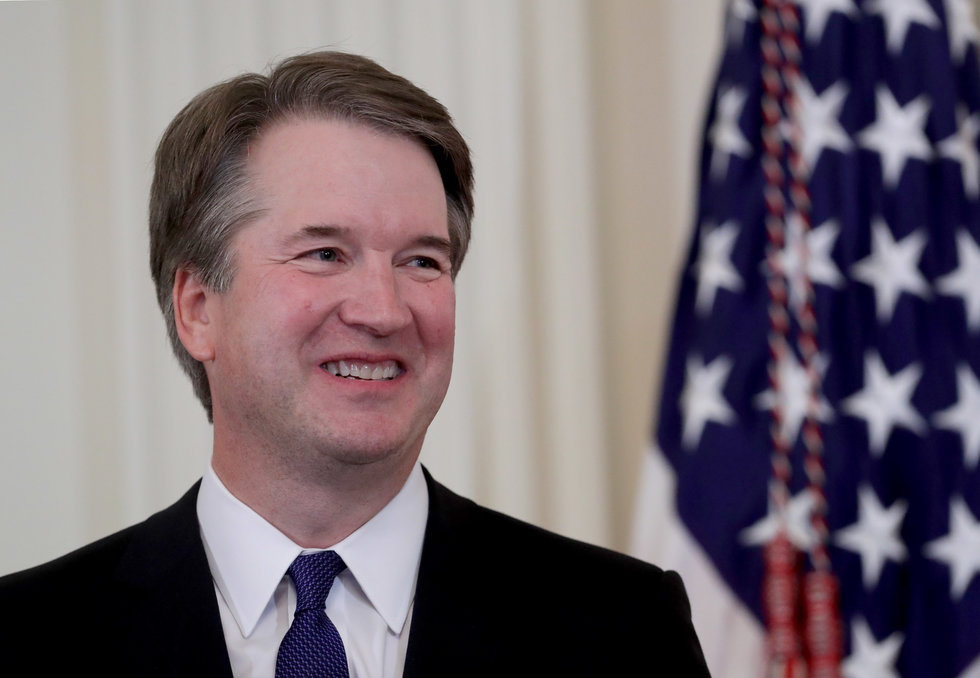 U.S. Circuit Judge Brett M. Kavanaugh looks on as U.S. President Donald Trump introduces him as his nominee to the United States Supreme Court during an event in the East Room of the White House July 9, 2018 in Washington, DC. (Photo by Chip Somodevilla/Getty Images)
The penalty involved? $70,000… which, well, isn't much for the life of an individual. It was for the willful violation of Occupational Safety and Health Administration (OSHA) regulations on the part of SeaWorld itself. 
After SeaWorld appealed the decision, it went before Chief Judge Merrick Garland (remember him?) and Circuit Judge Judith Rogers. The case was all about how the company safeguards killer whale trainers. 
Both Garland and Rogers, in their majority opinion, argued that SeaWorld should have done more to protect employees from workplace hazards.
"There was substantial record evidence that SeaWorld recognized its precautions were inadequate to prevent serious bodily harm or even death to its trainers and that the residual hazard was preventable," Justice Rogers wrote in the 2014 majority opinion.

Guests watch an orca display near the exit of SeaWorld February 24, 2010 in Orlando, Florida. This is the third human death associated with Tilikum the whale. (Photo by Matt Stroshane/Getty Images)
In a telling bit about Kavanaugh's pro-business reasoning, he argued in a dissenting opinion that those who train killer whales were basically no different than professional athletes and racing drivers; basically, their jobs were risky by design, so they deserved no such protection.
His opinion read, in part, that the Department of Labor "Cannot reasonably distinguish close contact with whales at SeaWorld from tackling in the NFL or speeding in NASCAR. The Department's sole justification for the distinction is that SeaWorld could modify… its shows to eliminate close contact with whales without going out of business. But so too, the NFL could ban tackling or punt returns or blocks below the waist. And likewise, NASCAR could impose a speed limit during its races. But the Department has not claimed that it can regulate those activities. So that is not a reasonable way to distinguish sports from SeaWorld."
It did not appear in Kavanaugh's dissent that he considered the fact that this was the third human death that this particular orca had been involved in while in captivity. 
Lumina Foundation is partnering with Big Think to unearth the next large-scale, rapid innovation in post-high school education. Enter the competition here!
That's one way to reduce the national debt.
Change.org
Politics & Current Affairs
The tongue-in-cheek petition, whose stated aim is to reduce the national debt, has been signed more than 8,600 times as of Tuesday.
Selling Montana, the fourth largest state in the country, would constitute the largest land deal since the Louisiana Purchase.
The national debt is often a source of concern for individuals, but the chances of the U.S. defaulting on its debts are relatively low — in part because the bulk of the national debt is owned by the American public.
The part of your brain responsible for ASMR catalogs music, and appears to be a stronghold against Alzheimer's and dementia.
The parts of the brain highlighted in red and yellow are thought to control your sense of attention and memory. (image c/o Brain Network Lab)
popular
Some music inspires you to move your feet, some inspires you to get out there and change the world. In any case, and to move hurriedly on to the point of this article, it's fair to say that music moves people in special ways. 
Evolutionarily speaking, being gay is still something of an enigma
Videos
Heterosexual people have been less interesting to scientists than gay people, in terms of where they come from, because, evolutionarily speaking, being gay doesn't lead to a higher "higher reproductive fitness" — meaning, it doesn't lead to more babies.
Across cultures, gay boys tend to be more interested in spending time with their mothers.
We still don't really know why gay people are attracted to each other.
Big think's weekly newsletter.
Get smarter faster from the comfort of your inbox.
See our newsletter privacy policy
here
Most Popular
Most Recent
Big think's weekly newsletter.
Get smarter faster from the comfort of your inbox.
See our newsletter privacy policy
here
© Copyright 2007-2018 & BIG THINK, BIG THINK EDGE,
SMARTER FASTER trademarks owned by The Big Think, Inc. All rights reserved.