Big ideas.
Once a week.
Subscribe to our weekly newsletter.
The Rise of Spiritual Capitalism
Spiritual capitalism started in the sixties. Today it has been mastered.
11 April, 2016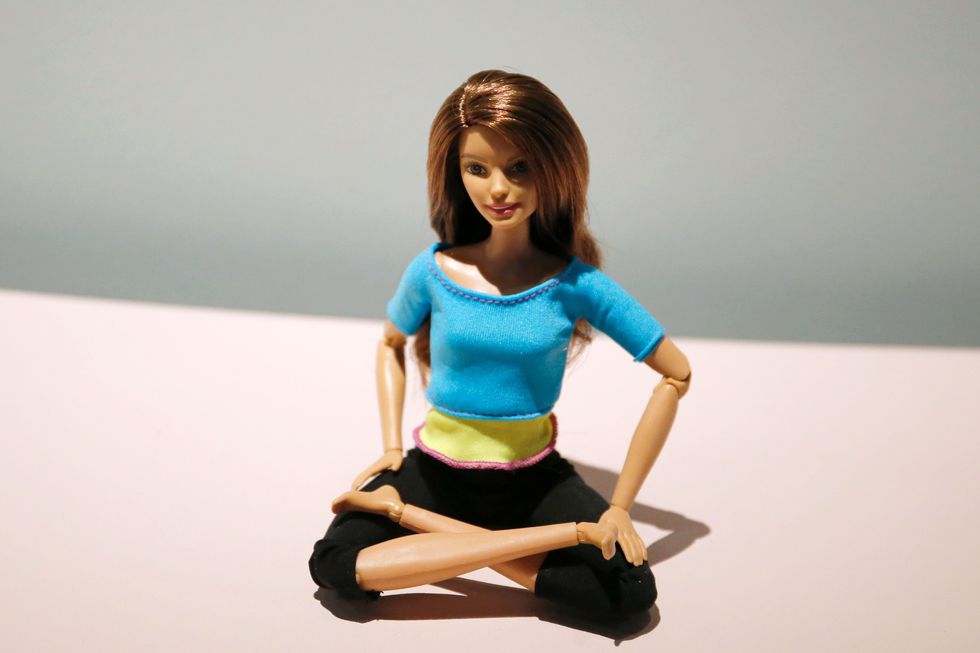 In a recent interview, Instagram co-founder Mike Krieger discussed the nuances of what made his invention a billion-dollar app: an intense focus on quick upload time, user friendly features, and, well, luck. When Instagram began adding sponsored photos into user feeds, uproar ensued: how dare this Facebook-owned company try to make money from my free app.
---
A similar denouncement was bellowed with Facebook's monetization efforts. Sure, it has that 'icky' feeling—damn capitalists!—but it's a business. Capitalization is part of the game. More and more, it's happening on both sides of this equation. One continually emerging trend is the user-generated income streams couched in New Age psychobabble pretending to be something it patently is not.
Product placement was addressed early on Youtube. On Instagram it's harder to detect given that it's often disguised by neo-spiritual verbiage. Gaze at the endless barrage of yoga-inspired posturing and you'll see no dearth in the growing spiritual capitalism movement.
Thomas Frank addressed this issue when pointing out that seventies business mentality took its cue from sixties radicalism. Corporations profited by selling the cult of the individual. No longer did you have to rebel against society while dressed like a slob; anarchy gained an outfit. Our ancestors knew freedom comes at a cost. We're taking that concept to a new level. To witness the evolution of this ideology simply peek into boutiques on Bedford Ave and Abbot Kinney. 
Or simply follow any number of 'celebrity' yogis, nutrition 'coaches,' and other lifestyle gurus on Instagram. Spirituality does indeed have a price, but no longer does it require silent retreats, self-reflection, or simply being a good person. It is for sale, and there are plenty of people willing to sell you their brand. A few examples:
Believing that the 'universe' is on your side is a guaranteed seller: "Sometimes the universe knocks at your door when it's time for you to make a positive change…" A swan eventually does something in this lackluster prose, but don't forget the tag for the clothing sponsor. Swans can't live on feathers alone.
My favorites always include mala beads; this amethyst string amazingly helps you "overcome addictions and protects in stressful situations." How does it do that? Why be so analytical? It just does! Who wouldn't pay $250 for a red garnet mala that "transmutes negative to beneficial energy?" What does that even mean? Who cares! It's spiritual.
Naked Juice, owned by Pepsico, can't resist this game either. The company's Kale Blazer has found its way into one kale fanatic's feed. She promises to deliver 'sweet nectar' if you reciprocate with a tag—Pepsico does need to make sure her analytics match the pay. Sweet is an understatement: each 'healthy' bottle contains 34 grams of sugar. Diabetes be damned, there are beaches that I haven't taken pictures of myself at yet.
In her article, 'Taking Liberties: Cults and Capitalism,' from Issue No. 30 of The Baffler, Ann Nuemann writes about the Synanon cult that set up camp in Santa Monica in the seventies. Self-styled guru Chuck Dederich eventually grew so power-bloated that his campus imploded, acolytes fleeing to Venice and beyond. Like many cult leaders, Dederich kept his hands on the purse strings while everyone else was forced to live impoverished for their spiritual good.
Most cults operate this way, though Synanon made its money not only from tithing, but from Syanon Industries, which "operated gas stations, manufactured and distributed merchandise (such as Synanon-branded pens, rulers, and T-shirts), and begged and bartered for tax-deductible goods." Dederich was ahead of the spiritual capitalism curve, the reverberations of his empire resonating today in the spiritual doublespeak of yoga lifestyle brands and fresh-pressed juiceries.
Billions of dollars are spent where spirituality meets narcissism. In a culture in which people are more concerned with being brands than humans such a noxious cocktail was inevitable. We're living on our own Island of Misfit Toys: if you tell everyone they're broken, they'll buy into it. As a solution these Insta-lebrities offer easy-to-digest solutions to life's pressing problems (the universe loves you!). And they can be humble, too: Sure, these leggings might not fix you, but at least you'll look good trying.
As Neumann expresses it,
The castigation of narcissism...has done little to wrest the yoga mats and herbal teapots from our tremulous hands. Nor has it convinced us to put down our self-chronicling digital devices.
Because, if you didn't take a photo of it (and tag your sponsor), it didn't happen. I'm reminded of the beautiful moment when a bird landed on Bernie Sanders's podium. Without reading anything metaphysical into it, it was simply that: a moment. Yet within a day my inbox and feeds were flooded with 'Birdie Sanders' mugs and stickers for sale. Like Insta-yogis, no one seems to let a moment be a moment anymore.
A hero of modern yoga is Mahatma Gandhi, who you might recognize from the Apple ad. While Gandhi is generally unquestionably revered, he was a flawed man. He announced his (and by extension, his wife's) celibacy without discussion; he forced servants and nieces to sleep naked cuddled with him to prove his spiritual prowess.
What I always respected about Gandhi, though, was his constant growth. His dietary restrictions might be considered an eating disorder today, but he was steadfast in his devotion in locating his greatest good. Then there was the loincloth, probably his most symbolic aspect beyond the baldhead and glasses.
To fight British rule Gandhi set off a national revolt in fashion. Combating Indian reliance on foreign products he inspired many to invest in spinning wheels. He himself lived in a dhoti of simple making. The initiative was twofold: get Indians off the teet of British commerce and empower them to take control of their lives. Nationalistic and economic. Gandhi wanted to see people rise above poverty. 
America's spiritual capitalism has subverted such messaging. Freedom isn't earned. It's purchased. Clothing isn't for warmth, it's for chakra alignment. In a nation of plenty more is never enough. The capitalists have won, selling spirituality as shamelessly as whatever other product they can produce. Sadly, the people who should be fighting are nothing more than its over-sugared servants, desperately fighting for their fifteen seconds of Insta-fame.
--
Image: Mario Tama / Getty Images
Derek Beres is a Los-Angeles based author, music producer, and yoga/fitness instructor at Equinox Fitness. Stay in touch @derekberes.
Inventions with revolutionary potential made by a mysterious aerospace engineer for the U.S. Navy come to light.
Credit: Getty Images
Surprising Science
U.S. Navy holds patents for enigmatic inventions by aerospace engineer Dr. Salvatore Pais.
Pais came up with technology that can "engineer" reality, devising an ultrafast craft, a fusion reactor, and more.
While mostly theoretical at this point, the inventions could transform energy, space, and military sectors.
The U.S. Navy controls patents for some futuristic and outlandish technologies, some of which, dubbed "the UFO patents," came to life recently. Of particular note are inventions by the somewhat mysterious Dr. Salvatore Cezar Pais, whose tech claims to be able to "engineer reality." His slate of highly-ambitious, borderline sci-fi designs meant for use by the U.S. government range from gravitational wave generators and compact fusion reactors to next-gen hybrid aerospace-underwater crafts with revolutionary propulsion systems, and beyond.
Of course, the existence of patents does not mean these technologies have actually been created, but there is evidence that some demonstrations of operability have been successfully carried out. As investigated and reported by The War Zone, a possible reason why some of the patents may have been taken on by the Navy is that the Chinese military may also be developing similar advanced gadgets.
Among Dr. Pais's patents are designs, approved in 2018, for an aerospace-underwater craft of incredible speed and maneuverability. This cone-shaped vehicle can potentially fly just as well anywhere it may be, whether air, water or space, without leaving any heat signatures. It can achieve this by creating a quantum vacuum around itself with a very dense polarized energy field. This vacuum would allow it to repel any molecule the craft comes in contact with, no matter the medium. Manipulating "quantum field fluctuations in the local vacuum energy state," would help reduce the craft's inertia. The polarized vacuum would dramatically decrease any elemental resistance and lead to "extreme speeds," claims the paper.
Not only that, if the vacuum-creating technology can be engineered, we'd also be able to "engineer the fabric of our reality at the most fundamental level," states the patent. This would lead to major advancements in aerospace propulsion and generating power. Not to mention other reality-changing outcomes that come to mind.
Among Pais's other patents are inventions that stem from similar thinking, outlining pieces of technology necessary to make his creations come to fruition. His paper presented in 2019, titled "Room Temperature Superconducting System for Use on a Hybrid Aerospace Undersea Craft," proposes a system that can achieve superconductivity at room temperatures. This would become "a highly disruptive technology, capable of a total paradigm change in Science and Technology," conveys Pais.
High frequency gravitational wave generator.
Credit: Dr. Salvatore Pais
Another invention devised by Pais is an electromagnetic field generator that could generate "an impenetrable defensive shield to sea and land as well as space-based military and civilian assets." This shield could protect from threats like anti-ship ballistic missiles, cruise missiles that evade radar, coronal mass ejections, military satellites, and even asteroids.
Dr. Pais's ideas center around the phenomenon he dubbed "The Pais Effect". He referred to it in his writings as the "controlled motion of electrically charged matter (from solid to plasma) via accelerated spin and/or accelerated vibration under rapid (yet smooth) acceleration-deceleration-acceleration transients." In less jargon-heavy terms, Pais claims to have figured out how to spin electromagnetic fields in order to contain a fusion reaction – an accomplishment that would lead to a tremendous change in power consumption and an abundance of energy.
According to his bio in a recently published paper on a new Plasma Compression Fusion Device, which could transform energy production, Dr. Pais is a mechanical and aerospace engineer working at the Naval Air Warfare Center Aircraft Division (NAWCAD), which is headquartered in Patuxent River, Maryland. Holding a Ph.D. from Case Western Reserve University in Cleveland, Ohio, Pais was a NASA Research Fellow and worked with Northrop Grumman Aerospace Systems. His current Department of Defense work involves his "advanced knowledge of theory, analysis, and modern experimental and computational methods in aerodynamics, along with an understanding of air-vehicle and missile design, especially in the domain of hypersonic power plant and vehicle design." He also has expert knowledge of electrooptics, emerging quantum technologies (laser power generation in particular), high-energy electromagnetic field generation, and the "breakthrough field of room temperature superconductivity, as related to advanced field propulsion."
Suffice it to say, with such a list of research credentials that would make Nikola Tesla proud, Dr. Pais seems well-positioned to carry out groundbreaking work.
A craft using an inertial mass reduction device.
Credit: Salvatore Pais
The patents won't necessarily lead to these technologies ever seeing the light of day. The research has its share of detractors and nonbelievers among other scientists, who think the amount of energy required for the fields described by Pais and his ideas on electromagnetic propulsions are well beyond the scope of current tech and are nearly impossible. Yet investigators at The War Zone found comments from Navy officials that indicate the inventions are being looked at seriously enough, and some tests are taking place.
If you'd like to read through Pais's patents yourself, check them out here.
Laser Augmented Turbojet Propulsion System
Credit: Dr. Salvatore Pais
As bad as this sounds, a new essay suggests that we live in a surprisingly egalitarian age.
Getty Open Content
Politics & Current Affairs
A new essay depicts 700 years of economic inequality in Europe.
The only stretch of time more egalitarian than today was the period between 1350 to approximately the year 1700.
Data suggest that, without intervention, inequality does not decrease on its own.
Economic inequality is a constant topic. No matter the cycle — boom or bust — somebody is making a lot of money, and the question of fairness is never far behind.
A recently published essay in the Journal of Economic Literature by Professor Guido Alfani adds an intriguing perspective to the discussion by showing the evolution of income inequality in Europe over the last several hundred years. As it turns out, we currently live in a comparatively egalitarian epoch.
Seven centuries of economic history
Figure 8 from Guido Alfani, Journal of Economic Literature, 2021.
This graph shows the amount of wealth controlled by the top ten percent in certain parts of Europe over the last seven hundred years. Archival documentation similar to — and often of a similar quality as — modern economic data allows researchers to get a glimpse of what economic conditions were like centuries ago. Sources like property tax records and documents listing the rental value of homes can be used to determine how much a person's estate was worth. (While these methods leave out those without property, the data is not particularly distorted.)
The first part of the line, shown in black, represents work by Prof. Alfani and represents the average inequality level of the Sabaudian State in Northern Italy, The Florentine State, The Kingdom of Naples, and the Republic of Venice. The latter part, in gray, is based on the work of French economist Thomas Piketty and represents an average of inequality in France, the United Kingdom, and Sweden during that time period.
Despite the shift in location, the level of inequality and rate of increase are very similar between the two data sets.
Apocalyptic events cause decreases in inequality
Note that there are two substantial declines in inequality. Both are tied to truly apocalyptic events. The first is the Black Death, the common name for the bubonic plague pandemic in the 14th century, which killed off anywhere between 30 and 50 percent of Europe. The second, at the dawn of the 20th century, was the result of World War I and the many major events in its aftermath.
The 20th century as a whole was a time of tremendous economic change, and the periods not featuring major wars are notable for having large experiments in distributive economic policies, particularly in the countries Piketty considers.
The slight stall in the rise of inequality during the 17th century is the result of the Thirty Years' War, a terrible religious conflict that ravaged Europe and left eight million people dead, and of major plagues that affected South Europe. However, the recurrent outbreaks of the plague after the Black Death no longer had much effect on inequality. This was due to a number of factors, not the least of which was the adaptation of European institutions to handle pandemics without causing such a shift in wealth.
In 2010, the last year covered by the essay, inequality levels were similar to those of 1340, with 66 percent of the wealth of society being held by the top ten percent. Also, inequality levels were continuing to rise, and the trends have not ended since. As Prof. Alfani explained in an email to BigThink:
"During the decade preceding the Covid pandemic, economic inequality has shown a slow tendency towards further inequality growth. The Great Recession that began in 2008 possibly contributed to slow down inequality growth, especially in Europe, but it did not stop it. However, the expectation is that Covid-19 will tend to increase inequality and poverty. This, because it tends to create a relatively greater economic damage to those having unstable occupations, or who need physical strength to work (think of the effects of the so-called "long-Covid," which can prove physically invalidating for a long time). Additionally, and thankfully, Covid is not lethal enough to force major leveling dynamics upon society."
Can only disasters change inequality?
That is the subject of some debate. While inequality can occur in any economy, even one that doesn't grow all that much, some things appear to make it more likely to rise or fall.
Thomas Piketty suggested that the cause of changes in inequality levels is the difference in the rate of return on capital and the overall growth rate of the economy. Since the return on capital is typically higher than the overall growth rate, this means that those who have capital to invest tend to get richer faster than everybody else.
While this does explain a great deal of the graph after 1800, his model fails to explain why inequality fell after the Black Death. Indeed, since the plague destroyed human capital and left material goods alone, we would expect the ratio of wealth over income to increase and for inequality to rise. His model can provide explanations for the decline in inequality in the decades after the pandemic, however- it is possible that the abundance of capital could have lowered returns over a longer time span.
The catastrophe theory put forth by Walter Scheidel suggests that the only force strong enough to wrest economic power from those who have it is a world-shattering event like the Black Death, the fall of the Roman Empire, or World War I. While each event changed the world in a different way, they all had a tremendous leveling effect on society.
But not even this explains everything in the above graph. Pandemics subsequent to the Black Death had little effect on inequality, and inequality continued to fall for decades after World War II ended. Prof. Alfani suggests that we remember the importance of human agency through institutional change. He attributes much of the post-WWII decline in inequality to "the redistributive policies and the development of the welfare states from the 1950s to the early 1970s."
What does this mean for us now?
As Professor Alfani put it in his email:
"[H]istory does not necessarily teach us whether we should consider the current trend toward growth in economic inequality as an undesirable outcome or a problem per se (although I personally believe that there is some ground to argue for that). Nor does it teach us that high inequality is destiny. What it does teach us, is that if we do not act, we have no reason whatsoever to expect that inequality will, one day, decline on its own. History also offers abundant evidence that past trends in inequality have been deeply influenced by our collective decisions, as they shaped the institutional framework across time. So, it is really up to us to decide whether we want to live in a more, or a less unequal society."
Our love-hate relationship with browser tabs drives all of us crazy. There is a solution.
Technology & Innovation
A new study suggests that tabs can cause people to be flustered as they try to keep track of every website.
The reason is that tabs are unable to properly organize information.
The researchers are plugging a browser extension that aims to fix the problem.
A lot of ideas that people had about the internet in the 1990s have fallen by the wayside as technology and our usage patterns evolved. Long gone are things like GeoCities, BowieNet, and the belief that letting anybody post whatever they are thinking whenever they want is a fundamentally good idea with no societal repercussions.
While these ideas have been abandoned and the tools that made them possible often replaced by new and improved ones, not every outdated part of our internet experience is gone. A new study by a team at Carnegie Mellon makes the case that the use of tabs in a web browser is one of these outdated concepts that we would do well to get rid of.
How many tabs do you have open right now?
We didn't always have tabs. Introduced in the early 2000s, tabs are now included on all major web browsers, and most users have had access to them for a little over a decade. They've been pretty much the same since they came out, despite the ever changing nature of the internet. So, in this new study, researchers interviewed and surveyed 113 people on their use of — and feelings toward — the ubiquitous tabs.
Most people use tabs for the short-term storage of information, particularly if it's information that is needed again soon. Some keep tabs that they know they'll never get around to reading. Others used them as a sort of external memory bank. One participant described this action to the researchers:
"It's like a manifestation of everything that's on my mind right now. Or the things that should be on my mind right now... So right now, in this browser window, I have a web project that I'm working on. I don't have time to work on it right now, but I know I need to work on it. So it's sitting there reminding me that I need to work on it."
You suffer from tab overload

Unfortunately, trying to use tabs this way can cause a number of problems. A quarter of the interview subjects reported having caused a computer or browser to crash because they had too many tabs open. Others reported feeling flustered by having so many tabs open — a situation called "tab overload" — or feeling ashamed that they appeared disorganized by having so many tabs up at once. More than half of participants reported having problems like this at least two or three times a week.
However, people can become emotionally invested in the tabs. One participant explained, "[E]ven when I'm not using those tabs, I don't want to close them. Maybe it's because it took efforts [sic] to open those tabs and organize them in that way."
So, we have a tool that inefficiently saves web pages that we might visit again while simultaneously reducing our productivity, increasing our anxiety, and crashing our machines. And yet we feel oddly attached to them.
Either the system is crazy or we are.
Skeema: The anti-tab revolution

The researchers concluded that at least part of the problem is caused by tabs not being an ideal way of organizing the work we now do online. They propose a new model that better compartmentalizes tabs by task and subtask, reflects users' mental models, and helps manage the users' attention on what is important right now rather than what might be important later.
To that end, the team also created Skeema, an extension for Google Chrome, that treats tabs as tasks and offers a variety of ways to organize them. Users of an early version reported having fewer tabs and windows open at one time and were better able to manage the information they contained.
Tabs were an improvement over having multiple windows open at the same time, but they may have outlived their usefulness. While it might take a paradigm shift to fully replace the concept, the study suggests that taking a different approach to tabs might be worth trying.
And now, excuse me, while I close some of the 87 tabs I currently have open.
Personal Growth
Seek pleasure and avoid pain. Why make it more complicated?
Scroll down to load more…