Massive New Study Shows How Dogs Boost Human Health
One type of dog in particular is linked with the lowest rates of cardiovascular disease in their human pals.
21 November, 2017
---
We'll never know the first human to call a dog his best friend. Nearly 15,000 years ago dogs were buried next to humans; our canine pals were on the hunting-gathering circuit with us. By the time we settled into cities they were willing allies, given the bonds forged by then. As in any relationship, we give a little and take a little. 
Apparently we're taking even more than we thought, according to new research published in Scientific Reports. Dog owners who live alone are 36 percent less likely to suffer from cardiovascular disease than non-dog owners, while multiple-person households enjoy a 15 percent decrease in heart problems. 
This is no small-scale study. A team led by Mwenya Mubanga, who works in the Department of Medical Sciences in Molecular Epidemiology and Science for Life Laboratory at Uppsala University, analyzed medical records from more than 3.4 million residents in Sweden. They compared those records against pet ownership records, as well as self-reported health and lifestyle habits from over 34,000 citizens. 
The group the team ended up focusing on included people between ages 40 and 80, with a mean average of 57, of which 13 percent were dog owners. Since cardiovascular disease accounted for 45 percent of all deaths in Europe in 2016, researchers searched for a correlation between dog ownership and rates of heart problems. In their words: 
Dogs may be beneficial in reducing cardiovascular risk by providing a non-human form of social support and increasing physical activity. Dog ownership has been reported to be associated with alleviation of social isolation and improved perception of wellbeing, particularly in single persons and the elderly. 
Interestingly, people who own hunting dogs, such as terriers and retrievers, experience the lowest rates of cardiovascular disease. The exact link is unknown. Active people could choose these dogs to work out with more often, or those dogs might inspire people to start running up mountains and across fields. Given the amount of time hunting dogs need to run, it makes sense the human would be influenced as well. 
Correlation, of course, does not imply causation, a fact researchers are aware of. Yet beyond exercise they speculate that psychological comfort could be another important factor. Many studies have shown the negative effects of loneliness on a person; strong social networks—real, live ones, not online—are a necessary component of physical and mental health. This could be why rates of cardiovascular problems were markedly lower for those who live alone. The canine is truly their best friend. 
This makes sense, given that a 2015 study discovered that extended eye contact releases oxytocin in the brains of both dogs and humans. We've even evolved together biologically, with genes for digestion, metabolism, neurological processes, and cancers occurring in dogs and humans simultaneously. 
According to the ASPCA, 6.5 million companion animals enter shelters every year in America, with dogs slightly edging out cats in number. Of that pool, 670,000 dogs and 860,000 cats are euthanized. While those numbers are fortunately down since 2011, that's still a startlingly large number of animals who can't find homes. Given the health benefits to humans, it's a perfect season to visit a shelter. Your heart will thank you for it.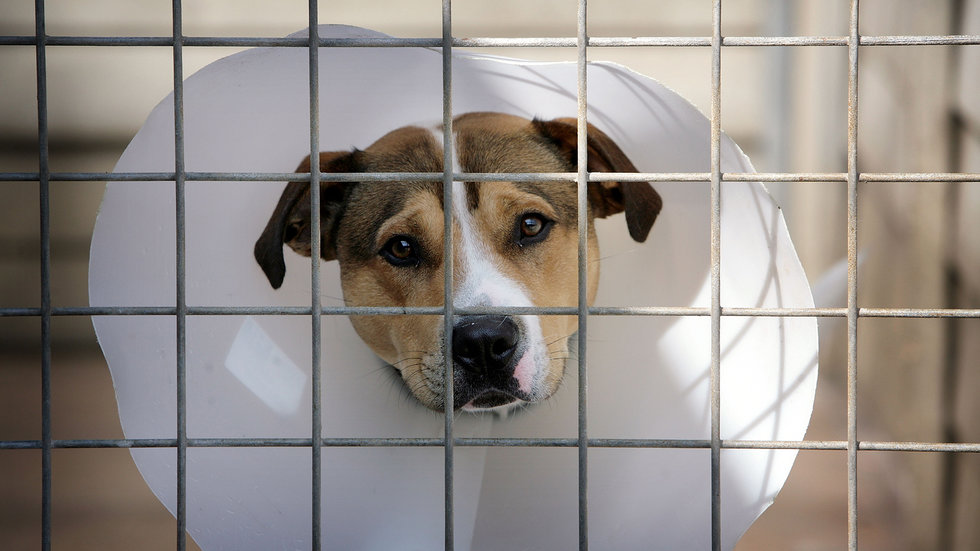 --
Derek is the author of Whole Motion: Training Your Brain and Body For Optimal Health. Based in Los Angeles, he is working on a new book about spiritual consumerism. Stay in touch on Facebook and Twitter.
Pfizer's partnerships strengthen their ability to deliver vaccines in developing countries.
Susan Silbermann, Global President of Pfizer Vaccines, looks on as a health care worker administers a vaccine in Rwanda. Photo: Courtesy of Pfizer.
Community healthcare workers face many challenges in their work, including often traveling far distances to see their clients
Pfizer is helping to drive the UN's sustainable development goals through partnerships.
Pfizer partnered with AMP and the World Health Organization to develop a training program for healthcare workers.
Sponsored
Is everyone's favorite Thanksgiving centerpiece really to blame for the post-dinner doldrums?
(Photo from Flickr)
Surprising Science
Americans kill around 45 million turkeys every year in preparation for the Thanksgiving meal, only to blame our favorite centerpiece for the following food comas.
Rumor has it our after-dinner sleepiness results from the tryptophan found in turkey.
However, it is the meal's overall nutritional imbalance, not just the tryptophan, that make us want to leave the dishes for tomorrow. Or maybe the next day.
Progressive America would be half as big, but twice as populated as its conservative twin.
Image: Dicken Schrader
Strange Maps
America's two political tribes have consolidated into 'red' and 'blue' nations, with seemingly irreconcilable differences.
Perhaps the best way to stop the infighting is to go for a divorce and give the two nations a country each
Based on the UN's partition plan for Israel/Palestine, this proposal provides territorial contiguity and sea access to both 'red' and 'blue' America
The famed author headed to the pond thanks to Indian philosophy.
Image: Public Domain / Shutterstock / Big Think
Personal Growth
The famed author was heavily influenced by Indian literature, informing his decision to self-exile on Walden Pond.
He was introduced to these texts by his good friend's father, William Emerson.
Yoga philosophy was in America a century before any physical practices were introduced.
Big think's weekly newsletter.
Get smarter faster from the comfort of your inbox.
See our newsletter privacy policy
here
Most Popular
Most Recent
Big think's weekly newsletter.
Get smarter faster from the comfort of your inbox.
See our newsletter privacy policy
here
© Copyright 2007-2018 & BIG THINK, BIG THINK EDGE,
SMARTER FASTER trademarks owned by The Big Think, Inc. All rights reserved.