Why the Internet Is the Greatest Achievement of Any Civilization, Ever
Cast off your Luddite gloom. The Internet is simply the greatest thing to ever happen to the world. It incorporates every element of art, culture, and ingenuity, taking humanity to a wholly new era.
Virginia Heffernan
Virginia Heffernan writes regularly about digital culture for The New York Times Magazine. In 2005, Heffernan (with co-writer Mike Albo) published the cult comic novel The Underminer. In 2002, she received her PhD in English Literature from Harvard.
01 August, 2016
Virginia Heffernan: I see the Internet as the great masterpiece of human civilization, to which we're all contributing all the time the nearly four billion of us with wireless access across the globe. And the reason I call it art is that the building blocks of this enterprise, the Internet, seem obscure, it seems like this must be the tubes or code or a complex surveillance state or operation of various huge tech companies. In fact what we're looking at and interacting with are ancient forms, including text and short form text that for centuries has been known as lyric poetry. And two-dimensional images that bear are a lot of resemblance to frescoes and even cave drawings that we now see the same tropes being resurrected on first Flickr and then Instagram and Snapchat. We see on YouTube we see performance and it music that might have belonged to the ancient Greeks. And, of course, we see music in the form of digitized music, MP3s, Lossless music streaming on title. So it's very difficult to me to see it as not art.
These are exactly the building blocks of civilization, the artifacts that have determined civilization, an increasing civilization. So rather than see us as going to more coarseness and barbarism with the Internet I see this as increasing civility, increasing organization and a natural progress of civilization.
The Internet does have the hallmarks of a move that we see in the culture since ancient times to increasing abstraction. So online where certain interactions might have taken place in an actual mob with actual fisticuffs, now you see those things happening on Twitter in the so-called Twitter mob with a kind of symbolic aggression that can be just as unnerving to witness. But as far as damage to physical bodies it's much kinder. And so there is a great book about the arguments for capitalism before it's triumph up by a writer Albert Hirschman. And he points out that capitalism had a sweetening effect. He calls it a sweetening effect. Dusar [ph]. It brought a level of – commerce brought a level of civilization to what might have been a war like interaction among peoples. I see the Internet on a continuum with that. I also like many other writers, especially early writers about the Internet see a religious and almost theological component to the Internet.
I came to the Internet by chance in 1979; ARPANET era, the era of the eve networks. I was a child. I lucked into a so-called dumb terminal that I could dial in with a modem and a coupler to a mainframe computer in the middle of my New Hampshire town. And when I looked at that screen, that dark, dark background and then the phosphor green letters in the front I wanted to know what was out there. I wanted to know what was in that squeal and crash of information I heard on my modem, I heard on the coupler on the telephone. And that speculation about what that deep space behind the letters might comprise or what the Macintosh and iPhone interface is keeping from us, you know, what that friendly interface is hiding from us, what that mystery back there is that can't be explained in simple engineering terms, it's at this point indistinguishable from magic as Arthur C Clarke said.
I believe that the form of the tradition that the Internet partakes of is realism. That doesn't mean that it actually represents the world. Photography is a realist form. It's not deliberately artful. It purports to represent the world as it is. Then you look at daguerreotypes photos, you look at Matthew Brady photos of the Civil War and you see all kinds of art, all kinds of posing, all kinds of formal conventions that hamstring it, even as it claims to represent the world as it is. Now, the same is true of film. The resistance to three-dimensional film recently has said well film already accurately represents the world. Well, the introduction of prospective in the renaissance made painting more "realistic," depth is an actual component of experience. So to say that 3-D that adding a third dimension, that adding depth is not a way to more accurately represented the world, at least short sales or represents like a high investment in the realism of two-dimensional film. A real credulity about how well we're representing the world as it is.
And that illusion, the illusion that we're getting closer and closer to more realistically representing the world is one that we have all the time. Every new technology, including science and the compasses and sextants of analog culture claim to represent the world as it is. And the arts have followed that too, except for that defiant pushback on the realist forms that we see with impressionism or say punk music. I see in the rise of vinyl, the renaissance in vinyl sells a love inaccurately representing musical symbols. So the so-called representative form that is the MP3 compressed musical technology aims to be super true to the idea of high, high, high fidelity, sharp realist representation of music. Well, the vinyl sound, the muddy or sound, the more mediated sound, the sound of that signals that there are dust particles and air and depth and grooves has a certain humanness to it that the impressionists captured when they left off trying to capture the world as it is and captured a subjective experience of the world. So yes, I believe that the illusion that the Internet not only represents life accurately but is life, is an illusion and it's an illusion we should be very aware of.
Virginia Heffernan, journalist and cultural critic, believes the Internet is one of the great advances not only of our current culture, but of any culture at any point in history. The Internet allows for better documentation of the world around us, and we are slowly getting closer to a completely accurate documentation of history. Heffernan compares prior historical documentation to the crackle of vinyl records: they are a representation of reality created by humans but with a low fidelity to reality itself.
---
Technology, including the internet, is slowly evolving to be better at documenting what life is like. There are 4D movies, iPhones that can create holograms, and apps to document police encounters (such as Hands Up) or put dog ears on a selfie (Snapchat.)
As Mark Fischbach, online Youtube personality known as Markiplier, said back in December, 2014: "The global, shining goal of the Internet is to combine everybody and to let everyone talk with everyone, and unite, and make cool stuff together. I didn't know it would happen this quickly." He's quite right. The Internet works best when everyone can contribute, and it lets people across the world interact and learn about other cultures, and other ways of thinking.
Just a few decades ago, sound in movies was a brand new thing, and color wasn't even thought of. It was not that long ago that historians filmed real life Civil War veterans doing the now famous rebel yell. As Heffernan points out, the Internet and similar technologies are just illusions of pure documentation, like video of Civil War vets. What's more, the Internet is just getting better...
Virginia Heffernan is the author of Magic and Loss: The Pleasures of the Internet.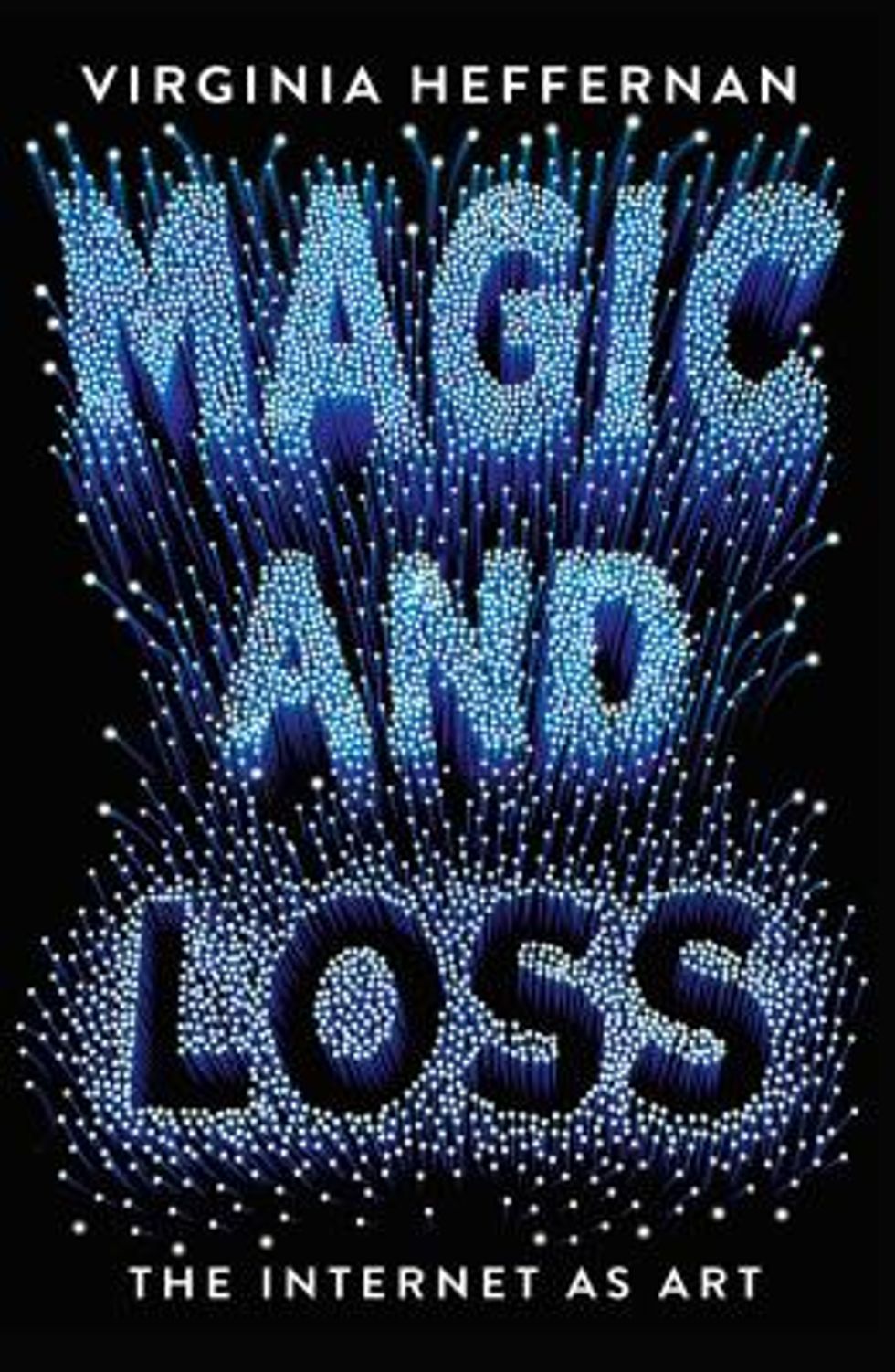 Big ideas.
Once a week.
Subscribe to our weekly newsletter.
These Roman Emperors were infamous for their debauchery and cruelty.
1876. Painted by Henryk Siemiradzki.
Politics & Current Affairs
Roman Emperors were known for their excesses and violent behavior.
From Caligula to Elagabalus, the emperors exercised total power in the service of their often-strange desires.
Most of these emperors met violent ends themselves.
We rightfully complain about many of our politicians and leaders today, but historically speaking, humanity has seen much worse. Arguably no set of rulers has been as debauched, ingenious in their cruelty, and prone to excess as the Roman Emperors.
While this list is certainly not exhaustive, here are seven Roman rulers who were perhaps the worst of the worst in what was one of the largest empires that ever existed, lasting for over a thousand years.
1. Caligula
Officially known as Gaius (Gaius Caesar Augustus Germanicus), Caligula was the third Roman Emperor, ruling from 37 to 41 AD. He acquired the nickname "Caligula" (meaning "little [soldier's] boot") from his father's soldiers during a campaign.
While recognized for some positive measures in the early days of his rule, he became famous throughout the ages as an absolutely insane emperor, who killed anyone when it pleased him, spent exorbitantly, was obsessed with perverse sex, and proclaimed himself to be a living god.
Caligula gives his horse Incitatus a drink during a banquet. Credit: An engraving by Persichini from a drawing by Pinelli, from "The History of the Roman Emperors" from Augustus to Constantine, by Jean Baptiste Louis Crevier. 1836.
Among his litany of misdeeds, according to the accounts of Caligula's contemporaries Philo of Alexandria and Seneca the Younger, he slept with whomever he wanted, brazenly taking other men's wives (even on their wedding nights) and publicly talking about it.
He also had an insatiable blood thirst, killing for mere amusement. Once, as reports historian Suetonius, when the bridge across the sea at Puteoli was being blessed, he had a number of spectators who were there to inspect it thrown off into the water. When some tried to cling to the ships' rudders, Caligula had them dislodged with hooks and oars so they would drown. On another occasion, he got so bored that he had his guards throw a whole section of the audience into the arena during the intermission so they would be eaten by wild beasts. He also allegedly executed two consuls who forgot his birthday.
Suetonius relayed further atrocities of the mad emperor's character, writing that Caligula "frequently had trials by torture held in his presence while he was eating or otherwise enjoying himself; and kept an expert headsman in readiness to decapitate the prisoners brought in from gaol." One particular form of torture associated with Caligula involved having people sawed in half.
He caused mass starvation and purposefully wasted money and resources, like making his troops stage fake battles just for theater. If that wasn't enough, he turned his palace into a brothel and was accused of incest with his sisters, Agrippina the Younger, Drusilla, and Livilla, whom he also prostituted to other men. Perhaps most famously, he was planning to appoint his favorite horse Incitatus a consul and went as far as making the horse into a priest.
In early 41 AD, Caligula was assassinated by a conspiracy of Praetorian Guard officers, senators, and other members of the court.
2. Nero
Fully named Nero Claudius Caesar, Nero ruled from 54 to 68 AD and was arguably an even worse madman than his uncle Caligula. He had his step-brother Britannicus killed, his wife Octavia executed, and his mother Agrippina stabbed and murdered. He personally kicked to death his lover Poppeaea while she was pregnant with his child — a horrific action the Roman historian Tacitus depicted as "a casual outburst of rage."
He spent exorbitantly and built a 100-foot-tall bronze statue of himself called the Colossus Neronis.
He is also remembered for being strangely obsessed with music. He sang and played the lyre, although it's not likely he really fiddled as Rome burned in what is a popular myth about this crazed tyrant. As misplaced retribution for the fire which burned down a sizable portion of Rome in the year 64, he executed scores of early Christians, some of them outfitted in animal skins and brutalized by dogs, with others burned at the stake.
He died by suicide.
Roman Emperor Nero in the burning ruins of Rome. July 64 AD.Credit: From an original painting by S.J. Ferris. (Photo by Kean Collection / Getty Images)
3. Commodus

Like some of his counterparts, Commodus (a.k.a. Lucius Aelius Aurelius Commodus) thought he was a god — in his case, a reincarnation of the Greek demigod Hercules. Ruling from 176 to 192 AD, he was also known for his debauched ways and strange stunts that seemed designed to affirm his divine status. Numerous statues around the empire showed him as Hercules, a warrior who fought both men and beasts. He fought hundreds of exotic animals in an arena like a gladiator, confusing and terrifying his subjects. Once, he killed 100 lions in a single day.
Emperor Commodus (Joaquin Phoenix) questions the loyalty of his sister Lucilla (Connie Nielsen) In Dreamworks Pictures' and Universal Pictures' Oscar-winning drama "Gladiator," directed by Ridley Scott.Credit: Photo By Getty Images
The burning desire to kill living creatures as a gladiator for the New Year's Day celebrations in 193 AD brought about his demise. After Commodus shot hundreds of animals with arrows and javelins every morning as part of the Plebeian Games leading up to New Year's, his fitness coach (aptly named Narcissus), choked the emperor to death in his bath.

4. Elagabalus
Officially named Marcus Aurelius Antoninus II, Elagabalus's nickname comes from his priesthood in the cult of the Syrian god Elagabal. Ruling as emperor from 218 to 222 AD, he was so devoted to the cult, which he tried to spread in Rome, that he had himself circumcised to prove his dedication. He further offended the religious sensitivities of his compatriots by essentially replacing the main Roman god Jupiter with Elagabal as the chief deity. In another nod to his convictions, he installed on Palatine Hill a cone-like fetish made of black stone as a symbol of the Syrian sun god Sol Invictus Elagabalus.
His sexual proclivities were also not well received at the time. He was likely transgender (wearing makeup and wigs), had five marriages, and was quite open about his male lovers. According to the Roman historian (and the emperor's contemporary) Cassius Dio, Elagabalus prostituted himself in brothels and taverns and was one of the first historical figures on record to be looking for sex reassignment surgery.
He was eventually murdered in 222 in an assassination plot engineered by his own grandmother Julia Maesa.
5. Vitellius
Emperor for just eight months, from April 19th to December 20th of the year 69 AD, Vitellius made some key administrative contributions to the empire but is ultimately remembered as a cruel glutton. He was described by Suetonius as overly fond of eating and drinking, to the point where he would eat at banquets four times a day while sending out the Roman navy to get him rare foods. He also had little social grace, inviting himself over to the houses of different noblemen to eat at their banquets, too.
Vitellius dragged through the streets of Rome.Credit: Georges Rochegrosse. 1883.
He was also quite vicious and reportedly either had his own mother starved to death or approved a poison with which she committed suicide.

Vitellius was ultimately murdered in brutal fashion by supporters of the rival emperor Vespasian, who dragged him through Rome's streets, then likely beheaded him and threw his body into the Tiber river. "Yet I was once your emperor," were supposedly his last words, wrote historian Cassius Dio.
6. Caracalla
Marcus Aurelius Antoninus I ruled Rome from 211 to 217 AD on his own (while previously co-ruling with his father Septimius Severus from 198). "Caracalla"' was his nickname, referencing a hooded coat from Gaul that he brought into Roman fashion.
He started off his rise to individual power by murdering his younger brother Geta, who was named co-heir by their father. Caracalla's bloodthirsty tyranny didn't stop there. He wiped out Geta's supporters and was known to execute any opponents to his or Roman rule. For instance, he slaughtered up to 20,000 citizens of Alexandria after a local theatrical satire dared to mock him.
Geta Dying in His Mother's Arms.Credit: Jacques Pajou (1766-1828)
One of the positive outcomes of his rule was the Edict of Caracalla, which gave Roman citizenship to all free men in the empire. He was also known for building gigantic baths.

Like others on this list, Caracalla met a brutal end, being assassinated by army officers, including the Praetorian prefect Opellius Macrinus, who installed himself as the next emperor.
7. Tiberius
As the second emperor, Tiberius (ruling from 42 BC to 16 AD) is known for a number of accomplishments, especially his military exploits. He was one of the Roman Empire's most successful generals, conquering Pannonia, Dalmatia, Raetia, and parts of Germania.
He was also remembered by his contemporaries as a rather sullen, perverse, and angry man. In the chapter on his life from The Lives of the Twelve Caesars by the historian Suetonius, Tiberius is said to have been disliked from an early age for his personality by even his family. Suetonius wrote that his mother Antonia often called him "an abortion of a man, that had been only begun, but never finished, by nature."
"Orgy of the Times of Tiberius on Capri".Painting by Henryk Siemiradzki. 1881.
Suetonius also paints a damning picture of Tiberius after he retreated from public life to the island of Capri. His years on the island would put Jeffrey Epstein to shame. A horrendous pedophile, Tiberius had a reputation for "depravities that one can hardly bear to tell or be told, let alone believe," Suetonius wrote, describing how "in Capri's woods and groves he arranged a number of nooks of venery where boys and girls got up as Pans and nymphs solicited outside bowers and grottoes: people openly called this 'the old goat's garden,' punning on the island's name."

There's much, much more — far too salacious and, frankly, disgusting to repeat here. For the intrepid or morbidly curious reader, here's a link for more information.
After he died, Tiberius was fittingly succeeded in emperorship by his grandnephew and adopted grandson Caligula.
New studies stretch the boundaries of physics, achieving quantum entanglement in larger systems.
Credit: Aalto University.
Surprising Science
New experiments with vibrating drums push the boundaries of quantum mechanics.
Two teams of physicists create quantum entanglement in larger systems.
Critics question whether the study gets around the famous Heisenberg uncertainty principle.
Recently published research pushes the boundaries of key concepts in quantum mechanics. Studies from two different teams used tiny drums to show that quantum entanglement, an effect generally linked to subatomic particles, can also be applied to much larger macroscopic systems. One of the teams also claims to have found a way to evade the Heisenberg uncertainty principle.
One question that the scientists were hoping to answer pertained to whether larger systems can exhibit quantum entanglement in the same way as microscopic ones. Quantum mechanics proposes that two objects can become "entangled," whereby the properties of one object, such as position or velocity, can become connected to those of the other.
An experiment performed at the U.S. National Institute of Standards and Technology in Boulder, Colorado, led by physicist Shlomi Kotler and his colleagues, showed that a pair of vibrating aluminum membranes, each about 10 micrometers long, can be made to vibrate in sync, in such a way that they can be described to be quantum entangled. Kotler's team amplified the signal from their devices to "see" the entanglement much more clearly. Measuring their position and velocities returned the same numbers, indicating that they were indeed entangled.
Tiny aluminium membranes used by Kotler's team.Credit: Florent Lecoq and Shlomi Kotler/NIST
Evading the Heisenberg uncertainty principle?

Another experiment with quantum drums — each one-fifth the width of a human hair — by a team led by Prof. Mika Sillanpää at Aalto University in Finland, attempted to find what happens in the area between quantum and non-quantum behavior. Like the other researchers, they also achieved quantum entanglement for larger objects, but they also made a fascinating inquiry into getting around the Heisenberg uncertainty principle.
The team's theoretical model was developed by Dr. Matt Woolley of the University of New South Wales. Photons in the microwave frequency were employed to create a synchronized vibrating pattern as well as to gauge the positions of the drums. The scientists managed to make the drums vibrate in opposite phases to each other, achieving "collective quantum motion."
The study's lead author, Dr. Laure Mercier de Lepinay, said: "In this situation, the quantum uncertainty of the drums' motion is canceled if the two drums are treated as one quantum-mechanical entity."
This effect allowed the team to measure both the positions and the momentum of the virtual drumheads at the same time. "One of the drums responds to all the forces of the other drum in the opposing way, kind of with a negative mass," Sillanpää explained.
Theoretically, this should not be possible under the Heisenberg uncertainty principle, one of the most well-known tenets of quantum mechanics. Proposed in the 1920s by Werner Heisenberg, the principle generally says that when dealing with the quantum world, where particles also act like waves, there's an inherent uncertainty in measuring both the position and the momentum of a particle at the same time. The more precisely you measure one variable, the more uncertainty in the measurement of the other. In other words, it is not possible to simultaneously pinpoint the exact values of the particle's position and momentum.
Heisenberg's Uncertainty Principle Explained. Credit: Veritasium / Youtube.com
Quantum skepticism
Big Think contributor astrophysicist Adam Frank, known for the 13.8 podcast, called this "a really fascinating paper as it shows that it's possible to make larger entangled systems which behave like a single quantum object. But because we're looking at a single quantum object, the measurement doesn't really seem to me to be 'getting around' the uncertainty principle, as we know that in entangled systems an observation of one part constrains the behavior of other parts."
Ethan Siegel, also an astrophysicist, commented, "The main achievement of this latest work is that they have created a macroscopic system where two components are successfully quantum mechanically entangled across large length scales and with large masses. But there is no fundamental evasion of the Heisenberg uncertainty principle here; each individual component is exactly as uncertain as the rules of quantum physics predicts. While it's important to explore the relationship between quantum entanglement and the different components of the systems, including what happens when you treat both components together as a single system, nothing that's been demonstrated in this research negates Heisenberg's most important contribution to physics."
The papers, published in the journal
Science
, could help create new generations of ultra-sensitive measuring devices and quantum computers.
A 19th-century surveying mistake kept lumberjacks away from what is now Minnesota's largest patch of old-growth trees.
Credit
: U.S. Forest Service via Dan Alosso on Substack and licensed under CC-BY-SA
Strange Maps
In 1882, Josias R. King made a mess of mapping Coddington Lake, making it larger than it actually is.
For decades, Minnesota loggers left the local trees alone, thinking they were under water.
Today, the area is one of the last remaining patches of old-growth forest in the state.
Vanishingly rare, but it exists: a patch of Minnesota forest untouched by the logger's axe.Credit: Dan Alosso on Substack and licensed under CC-BY-SA
The trees here tower a hundred feet above the forest floor — a ceiling as high as in prehistory and vanishingly rare today. That's because no logger's axe has ever touched these woods.

Pillars of the green cathedral
As you walk among the giant pillars of this green cathedral, you might think you're among the redwood trees of California. But those are 1,500 miles (2,500 km) away. No, these are the red and white pines of the "Lost Forty" in Minnesota. This is the largest single surviving patch of old-growth forest in the state and a fair stretch beyond. And it's all thanks to a surveying error.
Despite its name, the Lost Forty Scientific and Natural Area (SNA) is actually 144 acres (0.58 km2) in total. Still, it's an easily overlooked part of the Chippewa National Forest, which sprawls across 666,000 acres (2,700 km2) of north-central Minnesota. And that – being easily overlooked – is kind of this area's superpower.
In the 1820s, when European-Americans arrived in what is now Minnesota, they found about 20 million acres (80,000 km2) of prairie and 30 million acres (120,000 km2) of forest. Two centuries on, both ecosystems largely have been depleted. Fewer than 100,000 acres (400 km2) of natural prairie remain, and fewer than 18 million acres (73,000 km2) of forest.
And today's woods are different. They're not just younger; the original pine stands have been harvested and largely replaced with aspen and birch.
Can a place really be "lost" if it has a sign pointing toward it? Credit: Tony Webster via Flickr and licensed under CC BY-SA 2.0
To the moon and back

White pine especially was in heavy demand during the lumbering boom that had Minnesota in its grip by the 1840s — a boom driven by an insatiable demand for building materials and supercharged by the steam that powered the saws and the rails that transported the goods to market.
The two decades flanking the turn of the 20th century were the golden age of lumbering in Minnesota. At any given time, 20,000 lumberjacks were at work in the woods, a further 20,000 in the sawmills, and another 20,000 in other lumber-related industries.
Production peaked in the year 1900, with over 2.3 billion board-feet (5.4 million m3) of lumber harvested from the state's forests. That was enough to build 600,000 two-story houses or a boardwalk nine feet (2.7 m) wide, circling Earth along the equator. From then on, yields declined, albeit slightly at first. By 1910, however, the first lumber operations started packing up and moving on to the Pacific Northwest and elsewhere.
Minnesota's era of Big Timber symbolically came to an end with the closure of the Virginia and Rainy Lake Lumber Company in 1929. At that time, a century's worth of lumbering in Minnesota had produced 68 billion board-feet (160 million m3) of pine — enough to fill a line of boxcars all the way to the moon and halfway back again.
Now spool back a few decades. It's 1882, and the Public Land Survey is measuring, mapping, and quantifying the wilderness of northern Minnesota — and its as yet unharvested north woods. Setting out from the small settlement of Grand Rapids, Josias Redgate King leads a three-man survey team 40 miles north, into the backwoods.
Mapping error becomes cartographic fact
Their job, specifically, is to chart the area between Moose and Coddington Lakes. And they mess up. Perhaps it's the lousy November weather, the desolate swampy terrain, or both. But they make a serious mistake: their survey stretches Coddington Lake half a mile further northwest than it actually exists. As happens surprisingly often with mapping mistakes, the error becomes cartographic fact, undisputed for decades.

The area is marked on all maps as being under water and is therefore excluded from the considerations of logging companies. Only in 1960 is the area re-surveyed and the error corrected. But by then, as we have seen, Big Timber has moved on from the Gopher State.
Map of the "Lost Forty" SNA (top right). Bordering it on the south is the Chippewa National Forest Unique Biological Area. Credit: Minnesota Department of Natural Resources
Incidentally, Josias R. King was more than the mismapper of Coddington Lake. He has another, and rather better, claim to fame. When the Civil War broke out, Minnesota was the first state to offer volunteers to fight for the Union. At Fort Snelling, Mr. King rushed to the front of a line of men waiting to sign up.

So it was said, with some justification, that he was the first volunteer for the Union in all of the country. During the war, he attained the rank of lieutenant colonel. After, he returned to his civilian job, surveying. Because of his credentials as the Union's first volunteer, he was asked to pose for the face of the bronze soldier on the Civil War monument which was unveiled at St. Paul's Summit Park in 1903.
The loggers' loss is nature's gain
But back to the Lost Forty. The loggers' loss — hence the name — is actually nature's gain. The SNA's crowning glory, literally, is nearly 32 acres of designated old-growth red pine and white pine forest, in two stands, partially extending into the Chippewa National Forest proper. (In fact, much of the mismapped area seems to fall within the Chippewa National Forest Unique Biological Area adjacent to the Lost Forty.) Old-growth forests represent less than 2 percent — and designated old-growth forests less than 0.25 percent — of all of Minnesota's forests.
The oldest pine trees in the Lost Forty are between 300 and 400 years old, close to their maximum natural life span, which is up to 500 years. Similar pines in other parts of the National Forest are harvested at between 80 and 150 years for pulp and lumber. As a result, the pines in the Lost Forty are not only higher than most of the surrounding woods but also bigger with a diameter of between 22 and 48 inches (55 to 122 cm). One of the biggest has a circumference of 115 inches (2.9 m).
With their craggy bark, massive trunks, and dizzying height, these trees look like the ancient beings they are. And they exist in a cluster the size of which is unique for the Midwest. There's nothing lost about these trees; in fact, it's rather the reverse. Perhaps the area should more precisely be called the "Last Forty."
At 52 feet, only half as high as an old-growth white pine: Josias R. King's likeness atop the Soldier's Monument in Summit Park, St. Paul.Credit: Library of Congress
Get a good look at the Lost Forty in this video of the local hiking trail.

Strange Maps #1084
Got a strange map? Let me know at strangemaps@gmail.com.
"The question is which are okay, which are not okay."
As the material that makes all living things what/who we are, DNA is the key to understanding and changing the world. British geneticist Bryan Sykes and Francis Collins (director of the Human Genome Project) explain how, through gene editing, scientists can better treat illnesses, eradicate diseases, and revolutionize personalized medicine.
But existing and developing gene editing technologies are not without controversies. A major point of debate deals with the idea that gene editing is overstepping natural and ethical boundaries. Just because they can, does that mean that scientists should be edit DNA?
Harvard professor Glenn Cohen introduces another subcategory of gene experiments: mixing human and animal DNA. "The question is which are okay, which are not okay, why can we generate some principles," Cohen says of human-animal chimeras and arguments concerning improving human life versus morality.